Sale price
$258.00
Regular price
Unit price
per
Sale
Sold out
Lightweight platform with a confidence-boost guarantee. Ankle strap, 1.5" pitch (3.75" heel and 2.25" platform) and lightweight outsoles make for unimaginable comfort. And multi-colored strapped lined upper material and brass-finished buckles, Judd is as luxe as she is festive. Heads will turn ✌️
Sale price
$258.00
Regular price
Unit price
per
Sale
Sold out
This is a pre-order
Made-to-order means the factory is making the shoes just for you.
A pre-order is when the shoes have already been made, they're just not in our warehouse yet.
Both will take a little extra time to ship.
Will ship between April 17 - May 12
Lightweight platform with a confidence-boost guarantee. Ankle strap, 1.5" pitch (3.75" heel and 2.25" platform) and lightweight outsoles make for unimaginable comfort. And multi-colored strapped lined upper material and brass-finished buckles, Judd is as luxe as she is festive. Heads will turn ✌️

Made in Dongguan

Memory-Foam Insole
Crowd Fave
All Widths Welcome

All Arches Welcome

True To Size
READ REVIEWS
View full details
What Size Are You?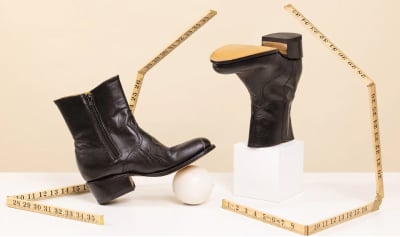 Like we always say, feet are like snowflakes—each one is totally unique. Want to know how your foot measures up to our shoes? Look no further.
How to Find Your Size
Step on a piece of paper big enough to fit your entire foot.
Keeping your pen or pencil as straight as possible, trace your entire foot onto the paper.
Measure your tracing from the top-most point of your toe to the bottom-most point on your heel to get your length measurement.
Compare the number to the insole measurements in the length measurements chart below.
Length Measurements to Size Chart
| | | | | | | | | | | | | |
| --- | --- | --- | --- | --- | --- | --- | --- | --- | --- | --- | --- | --- |
| IN | 8.75" | 9" | 9.25" | 9.5" | 9.75" | 10" | 10.25" | 10.5" | 10.75" | 11" | 11.25" | 11.5" |
| SIZE | 4 | 5 | 6 | 7 | 8 | 9 | 10 | 11 | 12 | 13 | 14 | 15 |
Size Conversion Chart
| | | | | | | | | | | | | | | | | | | | | | | | |
| --- | --- | --- | --- | --- | --- | --- | --- | --- | --- | --- | --- | --- | --- | --- | --- | --- | --- | --- | --- | --- | --- | --- | --- |
| US | 4 | 4.5 | 5 | 5.5 | 6 | 6.5 | 7 | 7.5 | 8 | 8.5 | 9 | 9.5 | 10 | 10.5 | 11 | 11.5 | 12 | 12.5 | 13 | 13.5 | 14 | 14.5 | 15 |
| UK / AUS | 1.5 | 2 | 2.5 | 3 | 3.5 | 4 | 4.5 | 5 | 5.5 | 6 | 6.5 | 7 | 7.5 | 8 | 8.5 | 9 | 9.5 | 10 | 10.5 | 11 | 11.5 | 12 | 12.5 |
| EU / IT | 34.5 | 35 | 35.5 | 36 | 36.5 | 37 | 37.5 | 38 | 38.5 | 39 | 39.5 | 40 | 40.5 | 41 | 41.5 | 42 | 42.5 | 43 | 43.5 | 44 | 44.5 | 45 | 45.5 |
| US Men | | | | | | | | | 5 | 5.5 | 6 | 6.5 | 7 | 7.5 | 8 | 8.5 | 9 | 9.5 | 10 | 10.5 | 11 | 12 | 13 |