PRE-FALL OUTFITS FOR NOT-FALL TEMPS
Sandals may not seem like the traditional choice for fall dressing, but then again, it's usually not over 90 degrees come September. Since it's way too hot out to even think about boots, we got together at the Shoedio™ to put together a little fall-dressing guide to show you how we'll be keeping our toes cool while the weather is anything but.
Camilly: Whenever Charlotte and I get together at the Shoedio™ for our day-long brainstorms, comfort's gotta come first. Whether it's trying on a million new samples, looking through Char's material bins for inspo, or even packing up pre-orders when big shipments come in, we're going to be moving and on our feet for a lot of it. And since it'll be hot, a breathable jumpsuit or a pair of soft, stretchy trousers are go-tos. We also have a lot of fun during these meetings, so the rainbows just fit.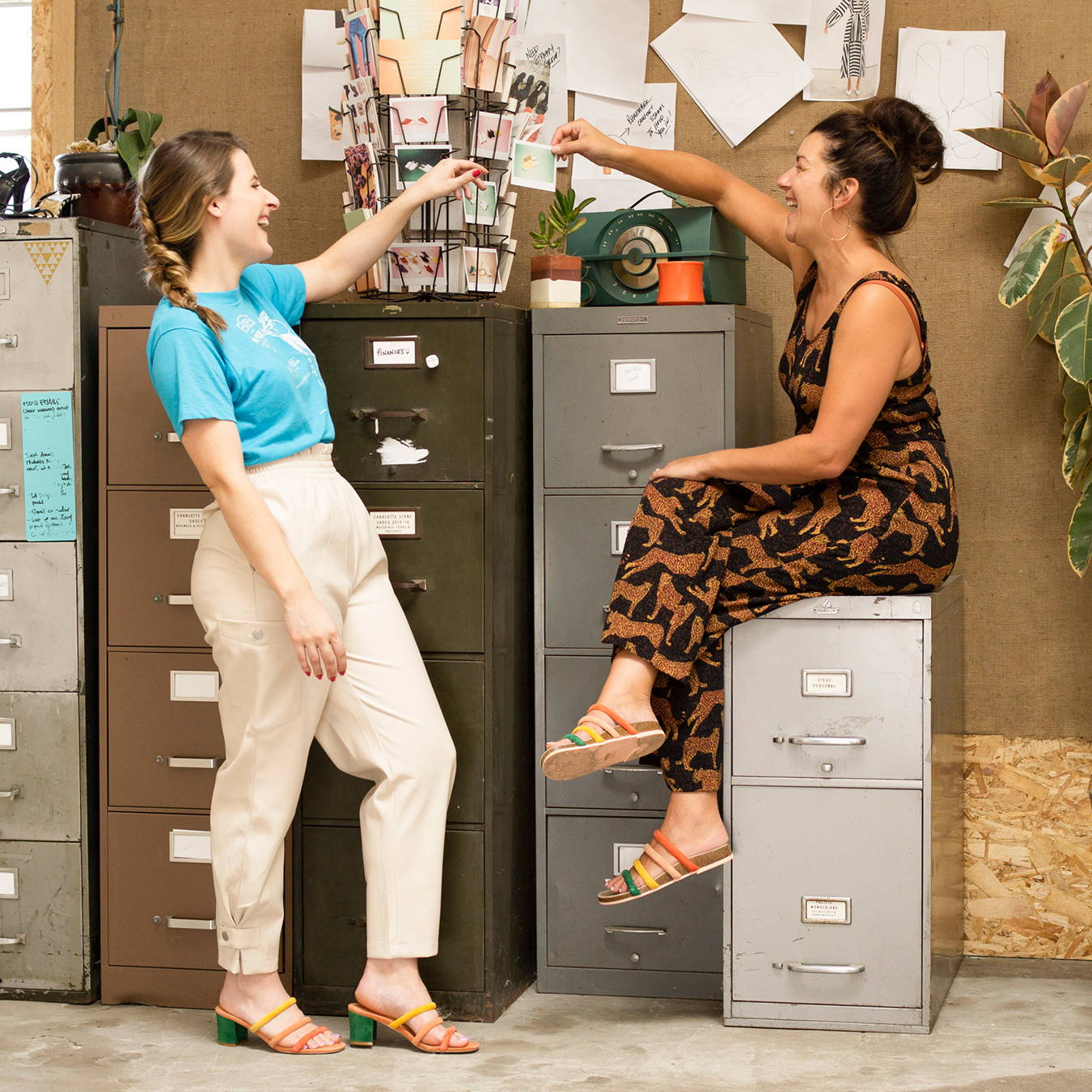 ---
Charlotte: This is one of my favorite studio nooks. It's Albie's too. This is another pre-fall go-to for me; a cotton jumpsuit (this one's vintage from Lady Vagabond). The Belles in Rainbow give it a kick of color and femininity.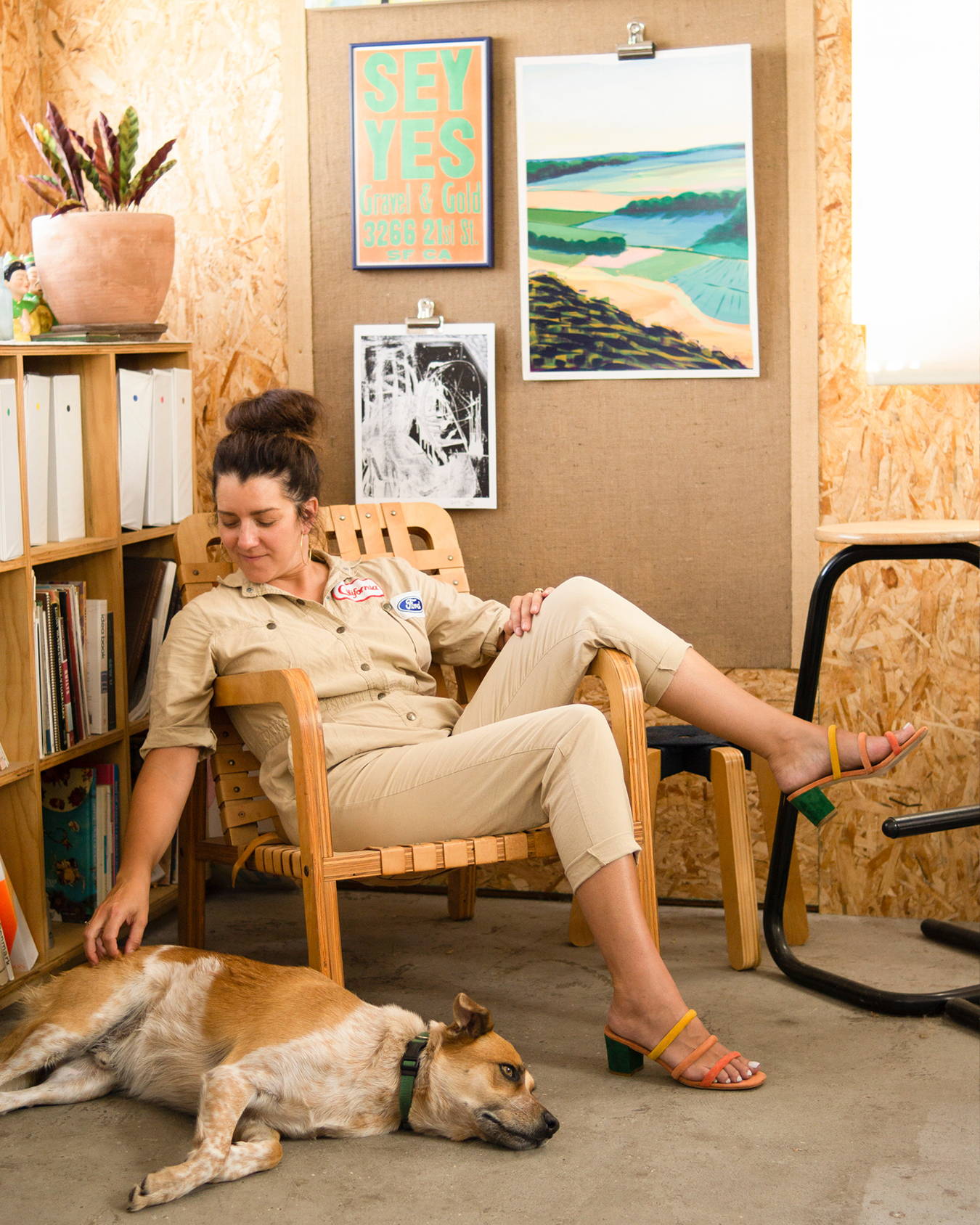 Charlotte: I bought this vintage Indigo dress from Arcade Vintage and it is one of my most prized possessions. The fabric is soft and heavy, so it works for cooler temperatures and it also feels like getting a big hug! I wear it with my Dollys in Camel which, tbh, I rarely take off.
---
Camilly: I'm very clearly a t-shirt gal, so when it starts to get chilly, I become a slouchy sweater gal. With my favorite lived-in jeans or a fun pair of plaid pants, this is just warm enough without making me overheat. For now, I'm wearing this with sandals, but come true fall, these looks will be just as perfect with a pair of clogs or a pump.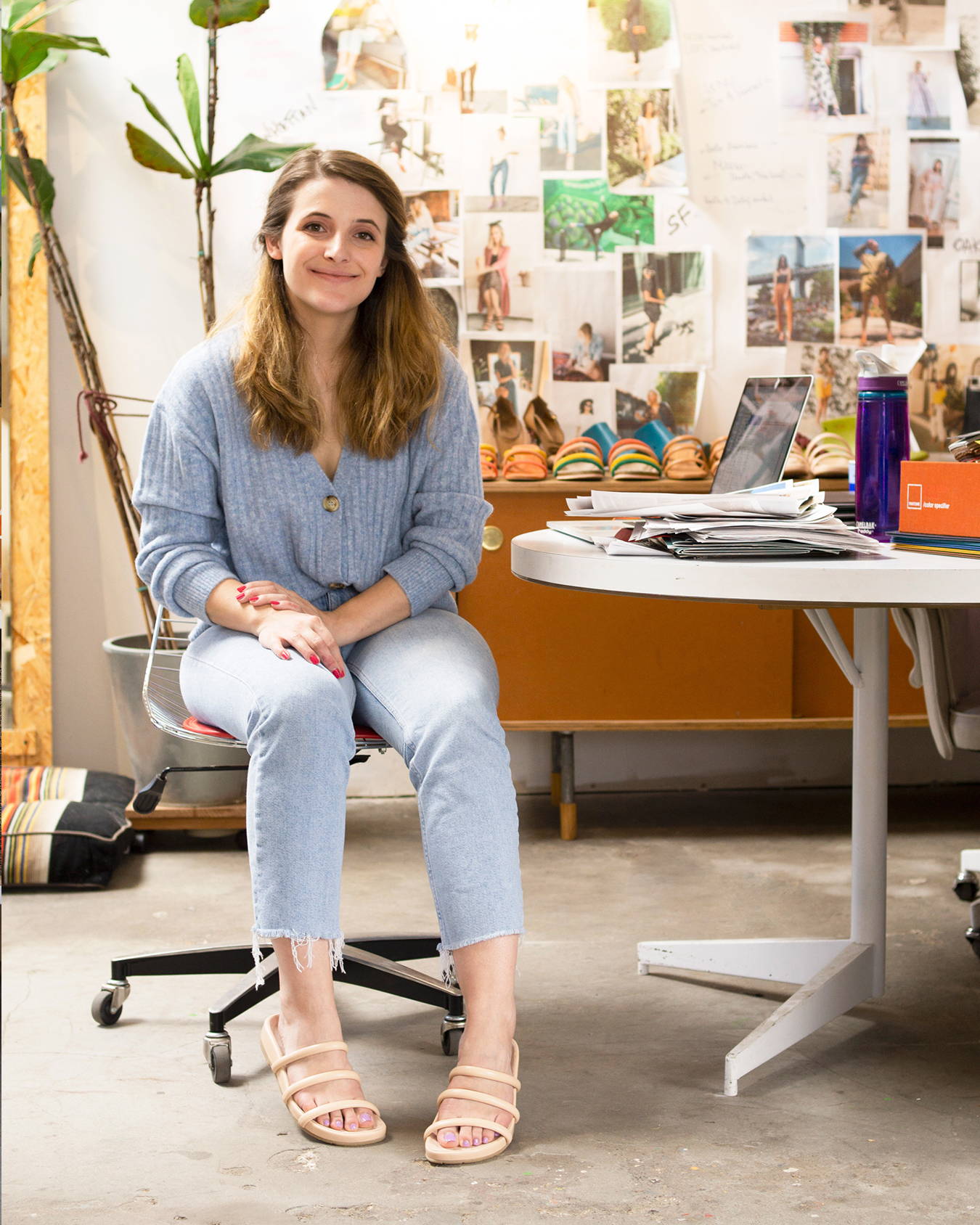 ---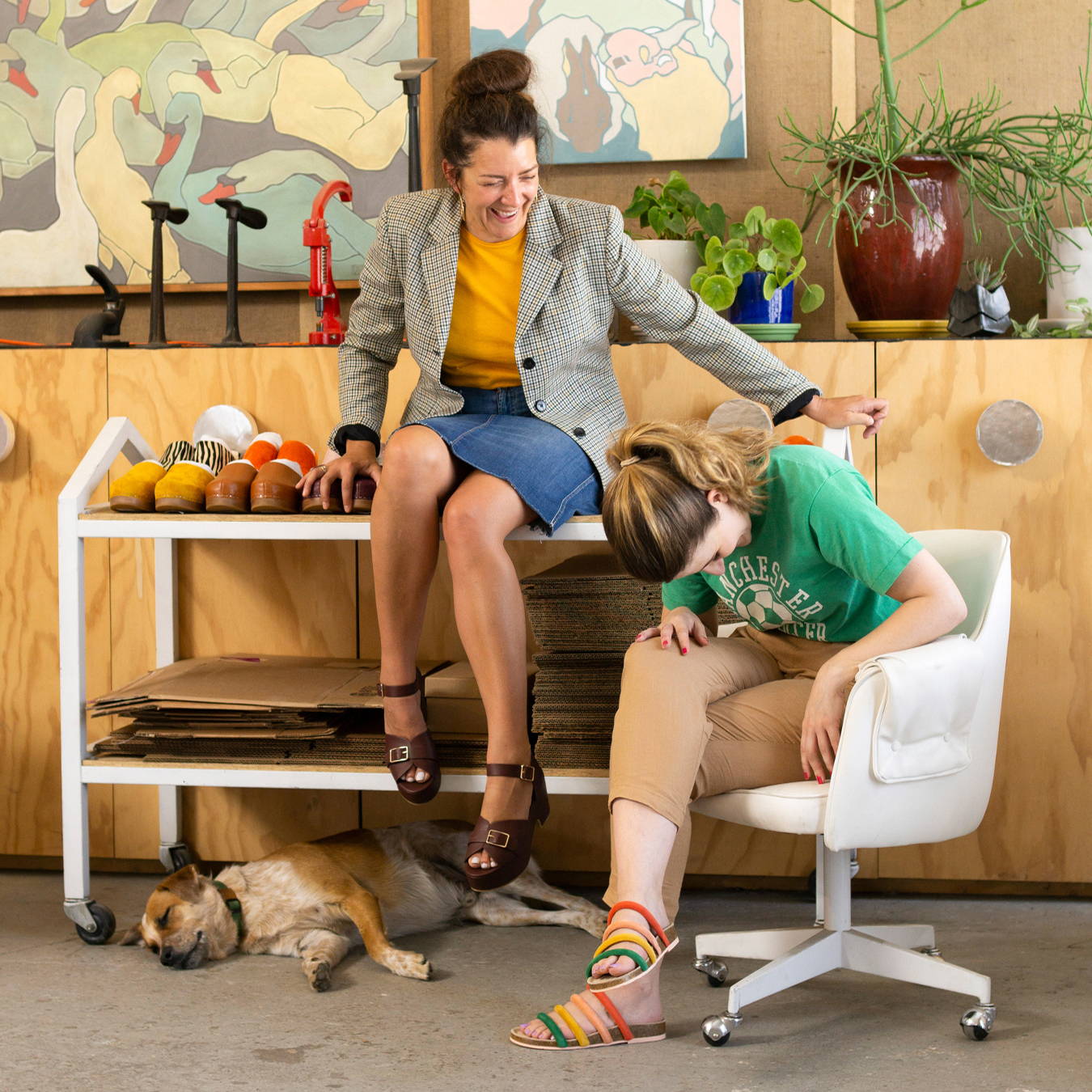 Charlotte: Versatility and flexibility is key for us on a daily basis here at CSS! The office is cool in the morning so we layer with a vintage jacket (like this amazing plaid blazer from Lola Mayy) here and there. Pieces like the Raf in Deep Red are great for transition; wear them now when it still gets hot in the afternoon, then pair them with tights as it really cools off! And the Gloria's work with neutral pants and a tee (Camilly got hers from Nope Fiend Vintage) any day of the week!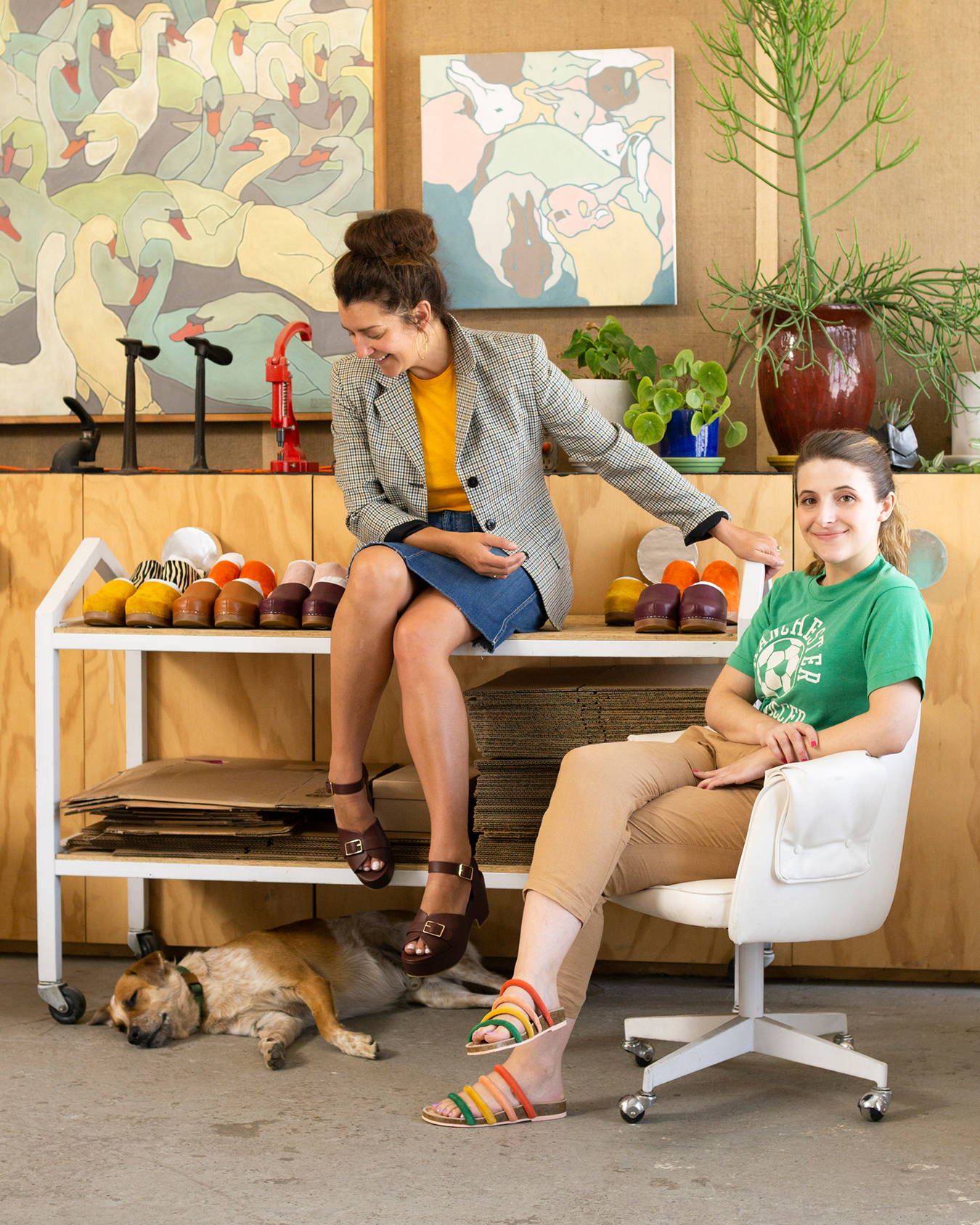 ---