In Her Shoes
A LOT OF ALY
Everyone should know about this woman, if not for her incredible accomplishments with @dontcallmepretty, then for her impeccable taste and style in the digital landscape. Seeing Aly Nagel wear our shoes has been an honor, so we had to take this opportunity to see what she gets up to in our shoes. Keep scrolling to see what she gets up to in our Ellerys.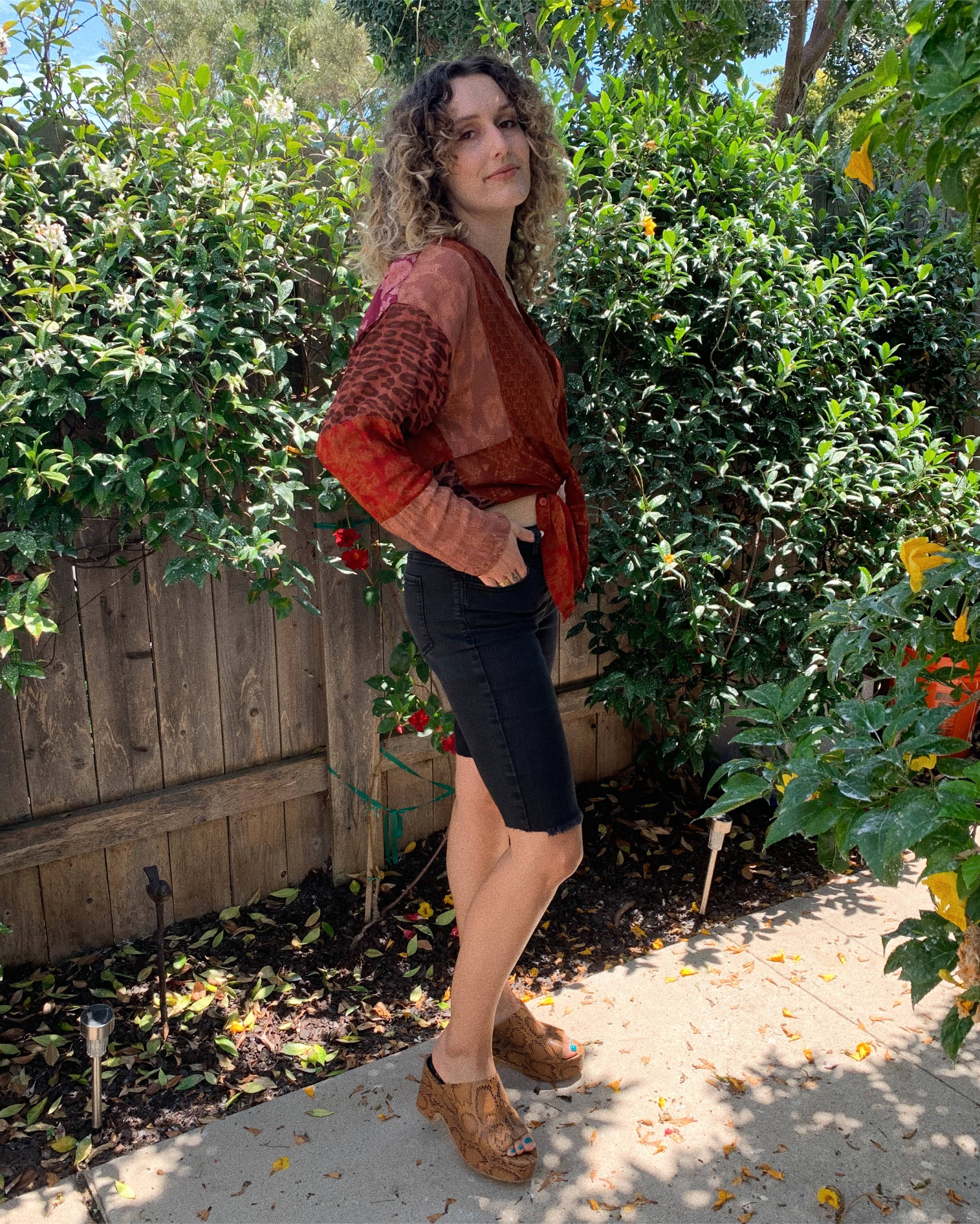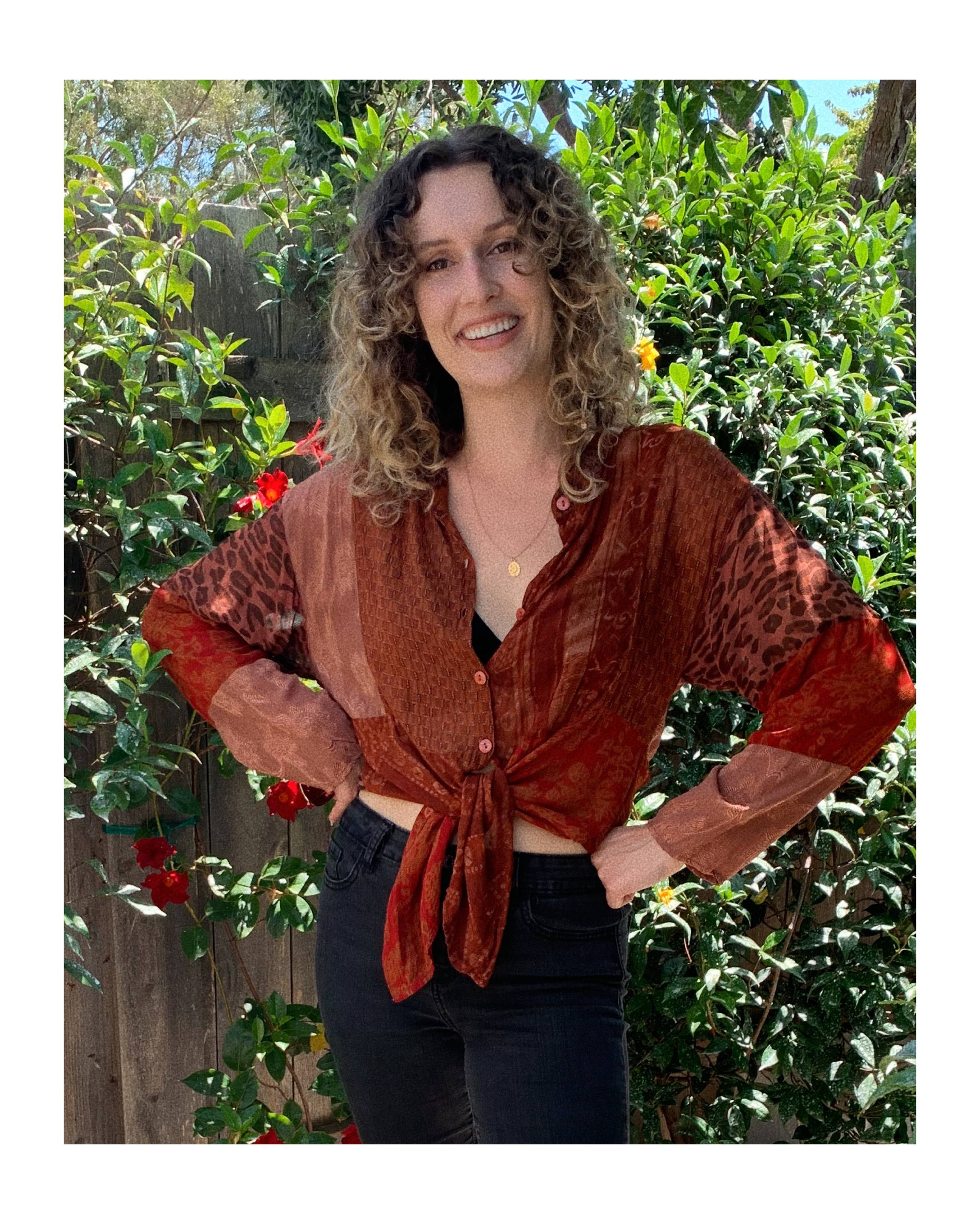 For those who don't know you, who are you and what do you do?
I'm Aly Nagel, I'm a Writer, Digital Marketing Strategist, and Founder of the women empowerment brand Don't Call Me Pretty. I'm passionate about traveling, practicing yoga and scouring thrift stores for vintage gems.
Where are you from & where do you live now?
I'm from Ventura, CA and recently moved to Oxnard, CA right by the beach to improve my quality of life during quarantine!
When I'm not working, you'll find me:
With friends at the beach, at an outdoor yoga class or at home reading a good book.
Describe your style in three words.
Funky, playful, easygoing.
On an average day, you'll find me in:
A vintage tee or blouse and bike shorts is my work from home attire.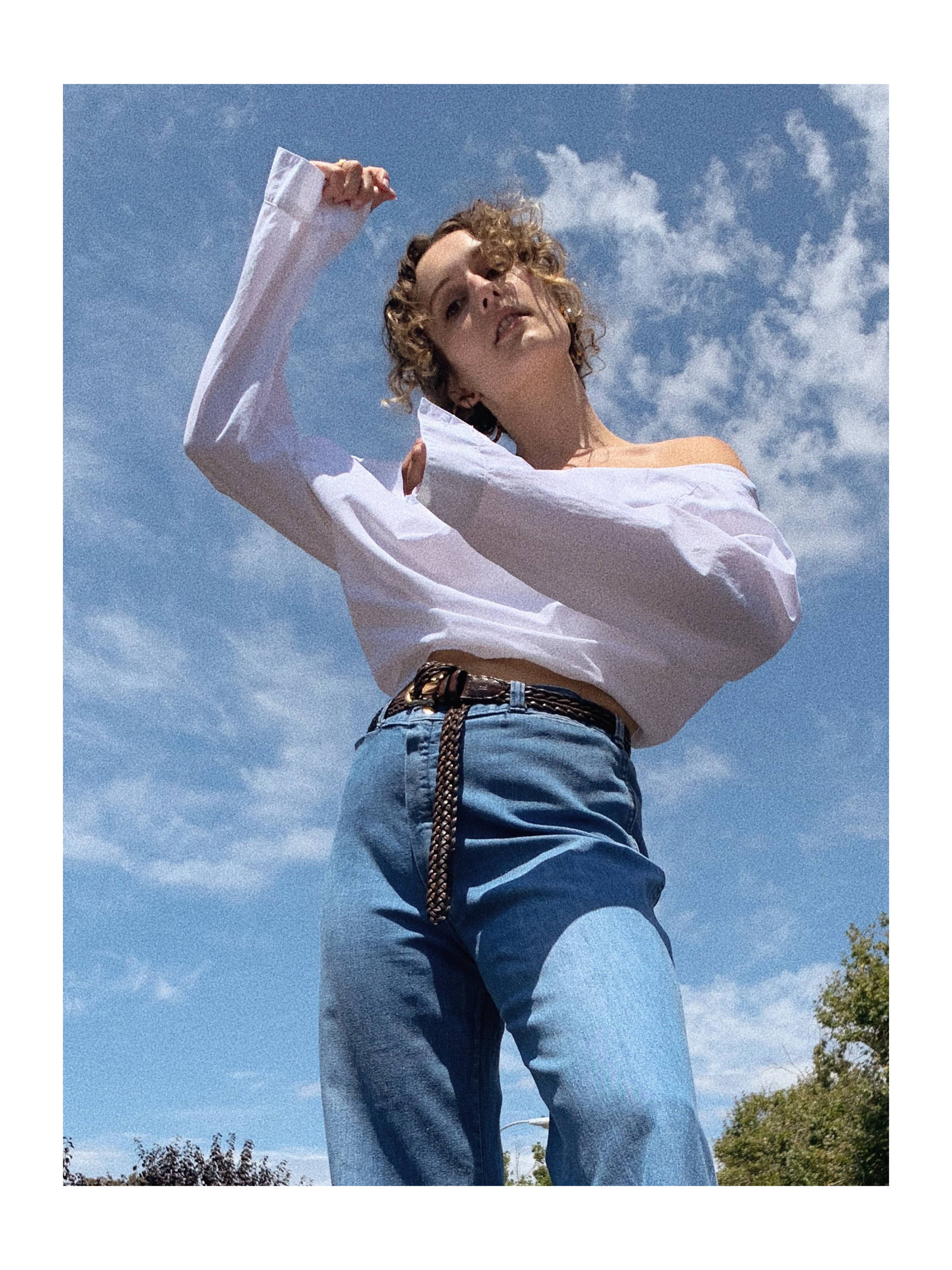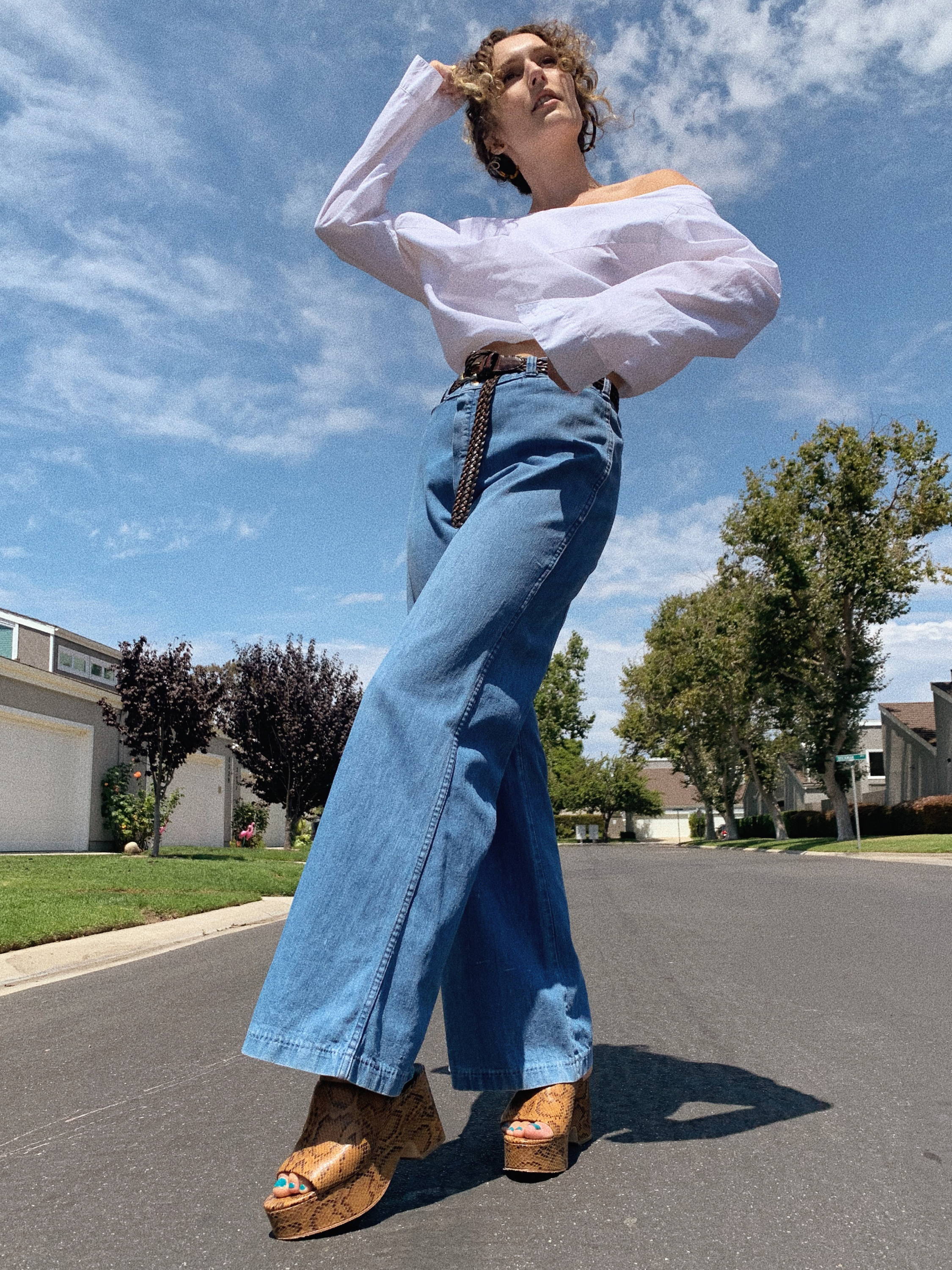 How did you find out about Charlotte Stone?
I first discovered Charlotte's shoes when I was living in LA a couple of years ago and then last year met her in person at a Ventura Creative Meeting.
Who is your style icon & why?
A cross between Penny Lane from Almost Famous and Baby Spice.
You are so fearless with what you wear, who or what inspires or influences your style?
I've been rewatching SATC and lately have been influenced by the timeless eclectic style of Carrie Bradshaw. I also pull a lot of style inspo from sustainable fashion bloggers and friends on IG.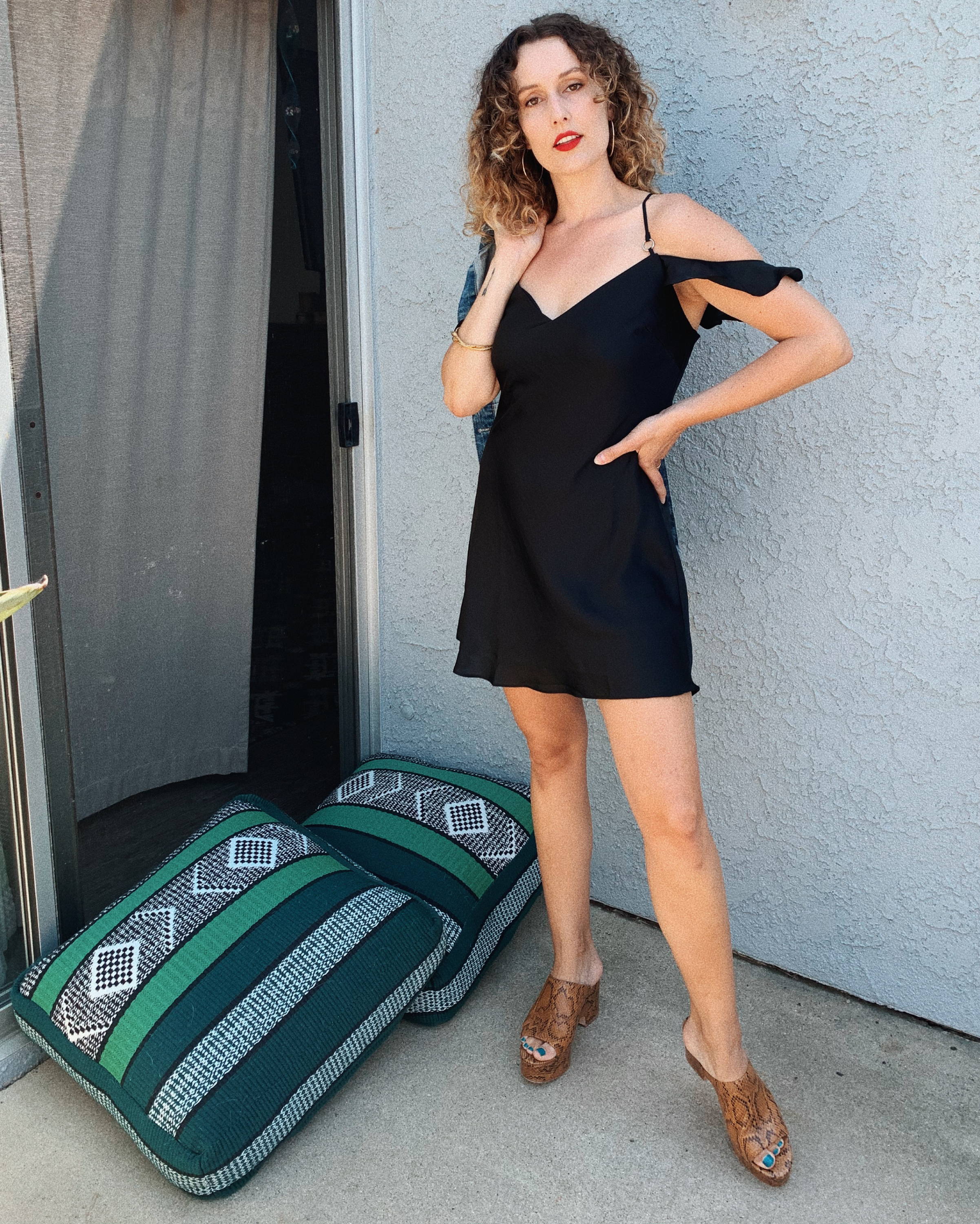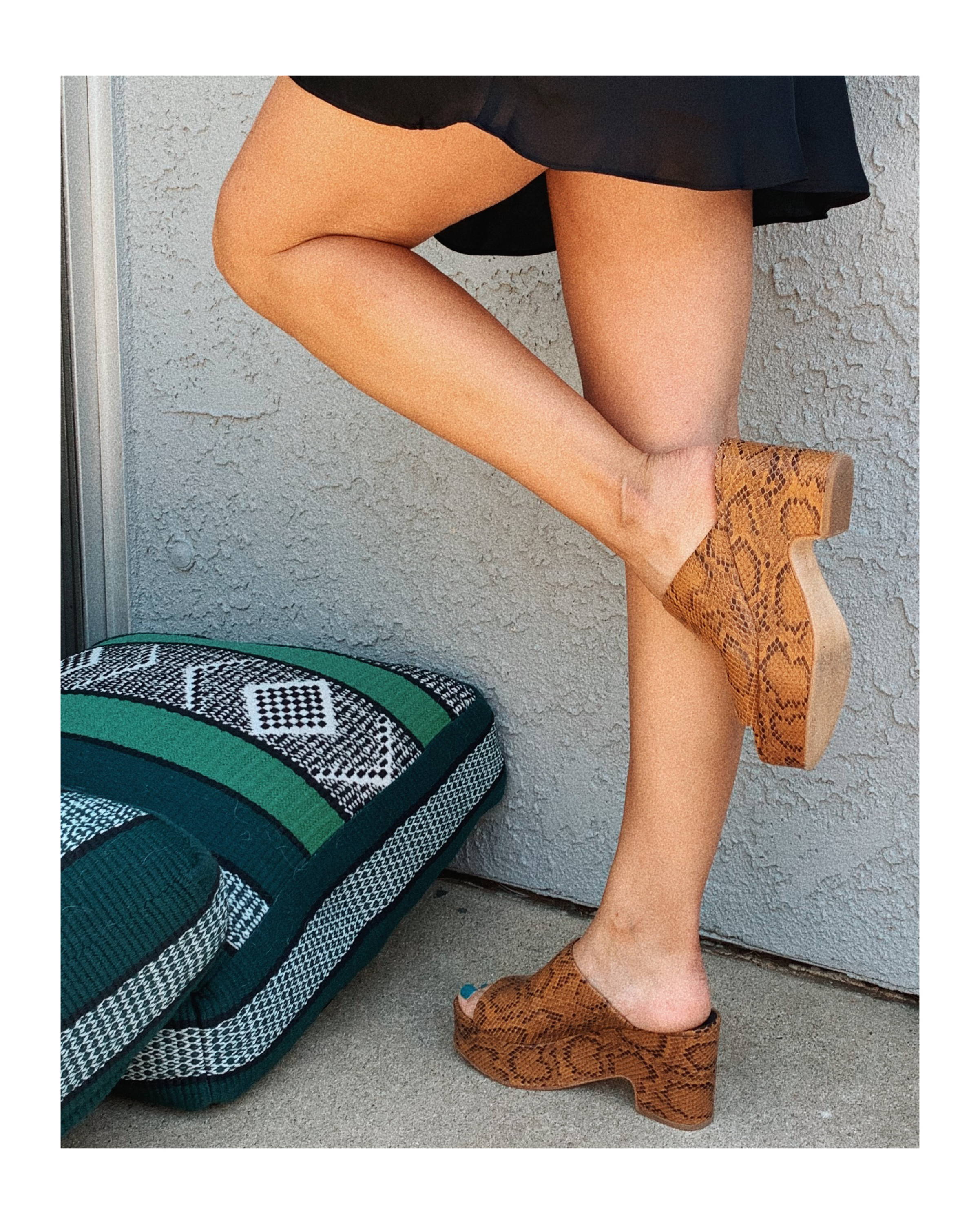 What are you watching or reading or hobbying right now?
Selling Sunset on Netflix because the tea is HOT! And I'm reading a biography on Frida Khalo, learning about her pain and art and what she had to live with is so inspiring and honestly humbling.
What three things could you not live without?
White wine, hummus and my girlfriends.
What article of clothing are you living in right now?
My isolation uniform is literally bike shorts and t-shirts with a dress occasionally mixed in. I've been trying to dress up and get creative with style during isolation but it's hard when you can't really go anywhere!
What "traditional" styling rule do you love to break?
I'm an outfit repeater.
If I really love a look I'll rewear it as many times as I can. I think we need to get over the stigma that we can't rewear pieces we look and feel great in.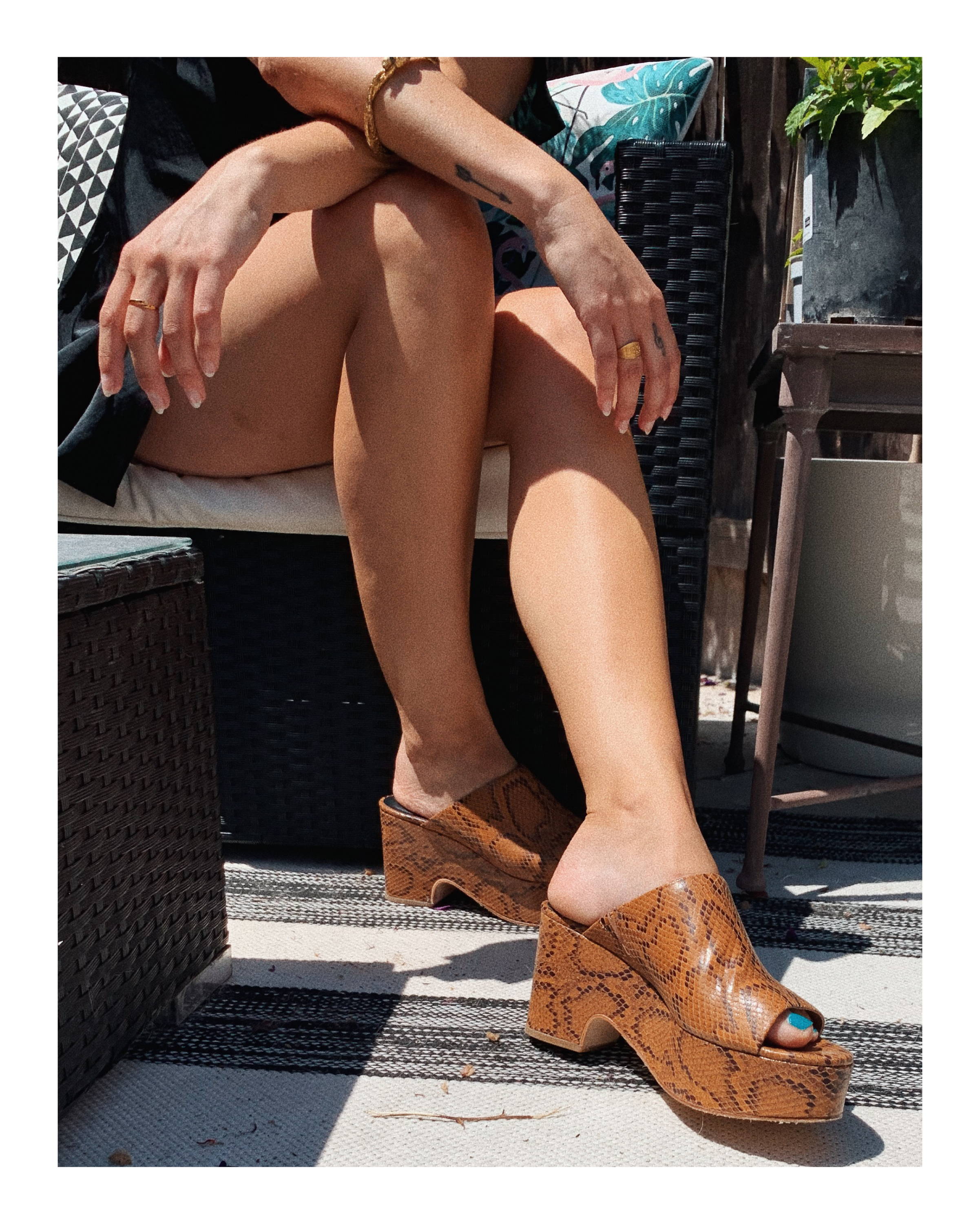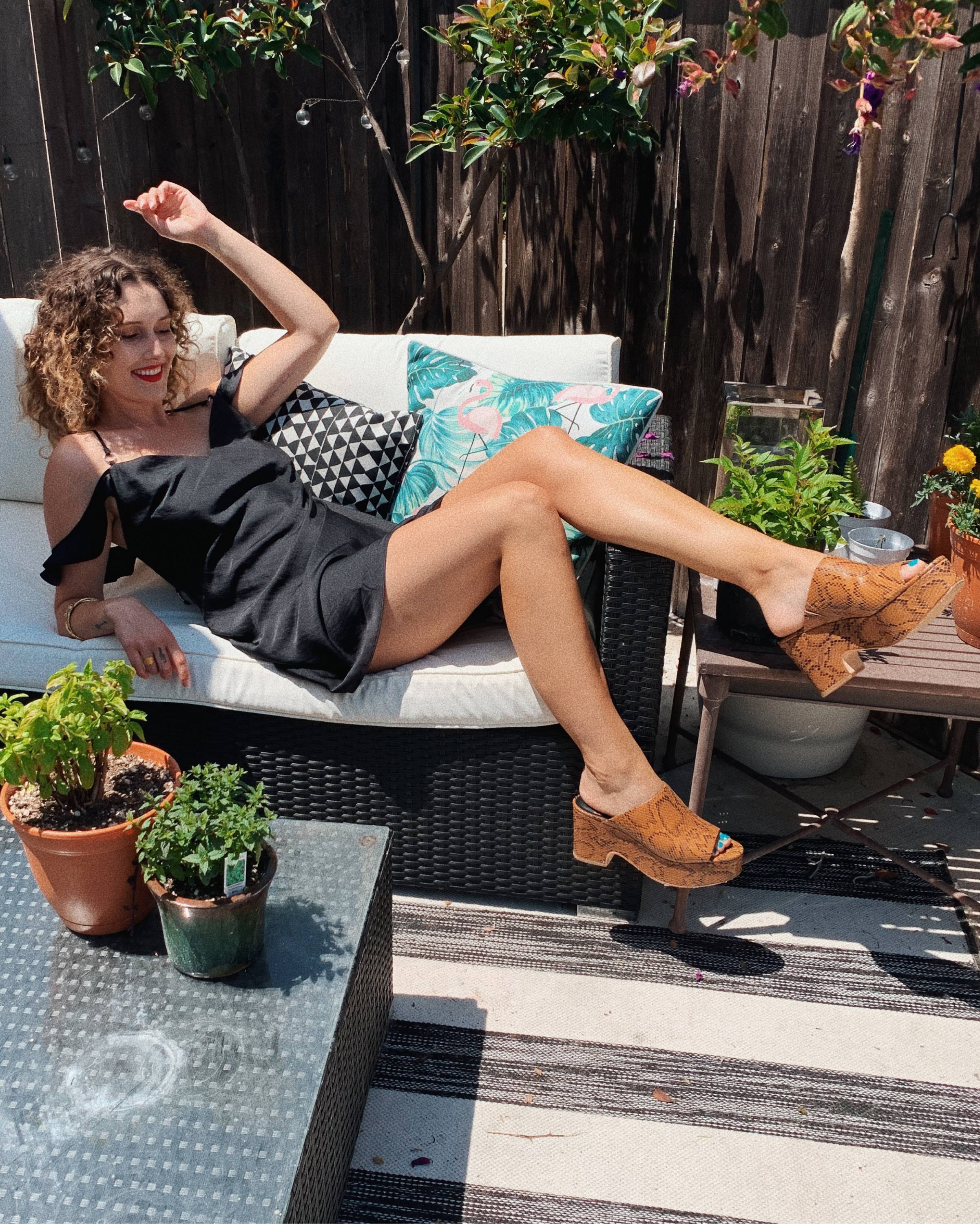 Do you have a girl crush?
King Princess is such a badass. I got to go to her album release party while I was in London last Fall and fell in love.
What inspires you?
So much! Travel and seeing art in museums. But since we're on lockdown, I'm pulling a lot of inspiration from books, TV and social media. Lately, I've been going down wormholes looking at old Hollywood photos. I love vintage style especially from the 70s. Some of my favorite icons are
Stevie Nicks, Cher and Dolly Parton.
What is one weird fashion trend from your youth that you kind of wish came back?
Floral tights and this amazing velour turtleneck I used to wear ALL. THE. TIME.
What is one thing about yourself people might be surprised to find out?
I love to sing! I actually studied musical theatre for my first year of college. Now it's just a passion but I do miss performing!
---