MEET AURI
Ok yes, our shoes are real cute, but what's even more cute and cool and stylish and inspiring are all the badass people in our shoes. So this year, we decided to pass the mic to some longtime supporters and CS connoisseurs, and asked them to help bring our shoes to life. The challenge? Style one shoe three different ways and tell us a little bit about yourself while doing it. The result? As expected, incredible.
Keep scrolling to see what Auri (@stichedbyauri on IG) gets up to in our Latte Amos.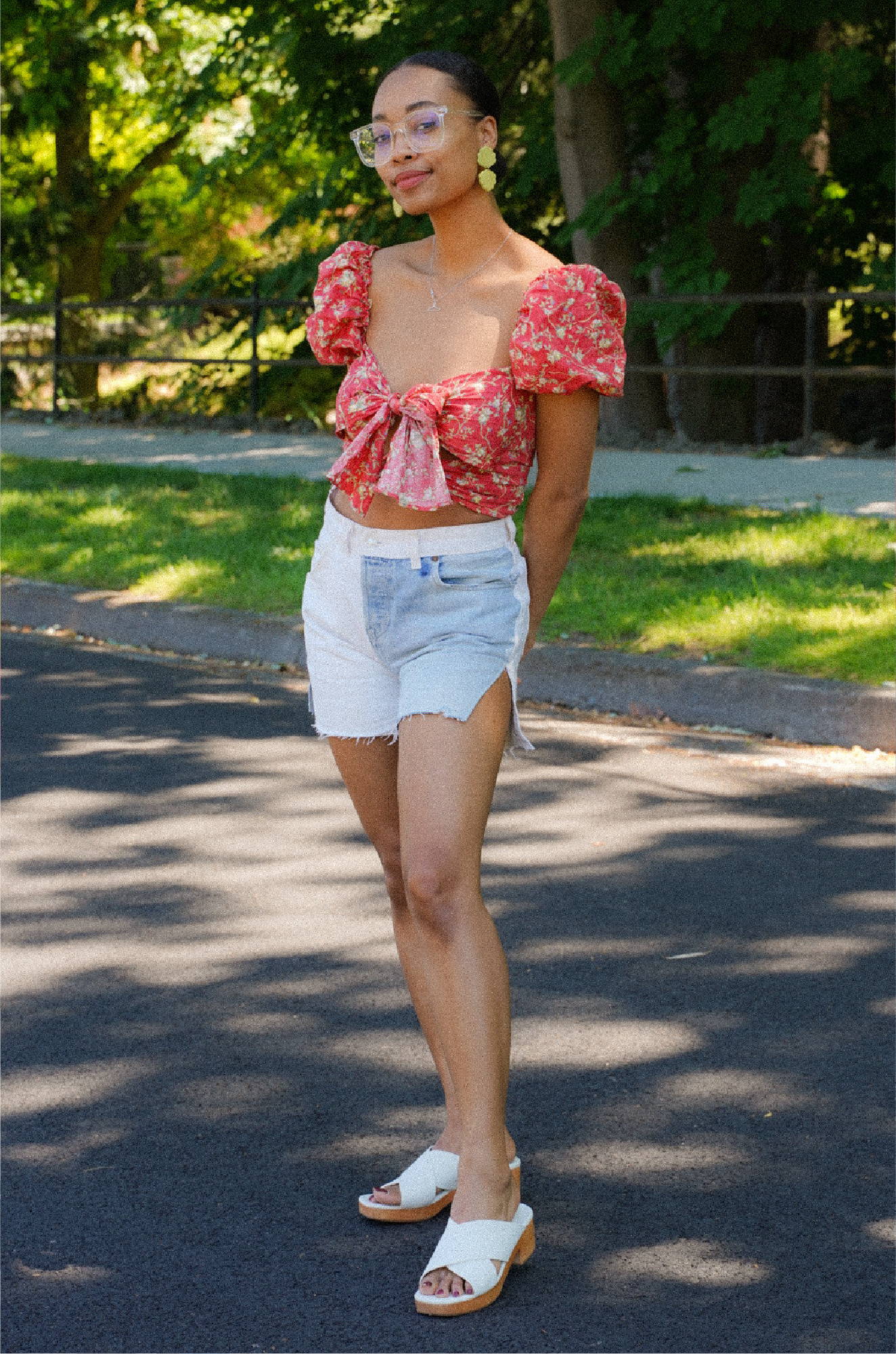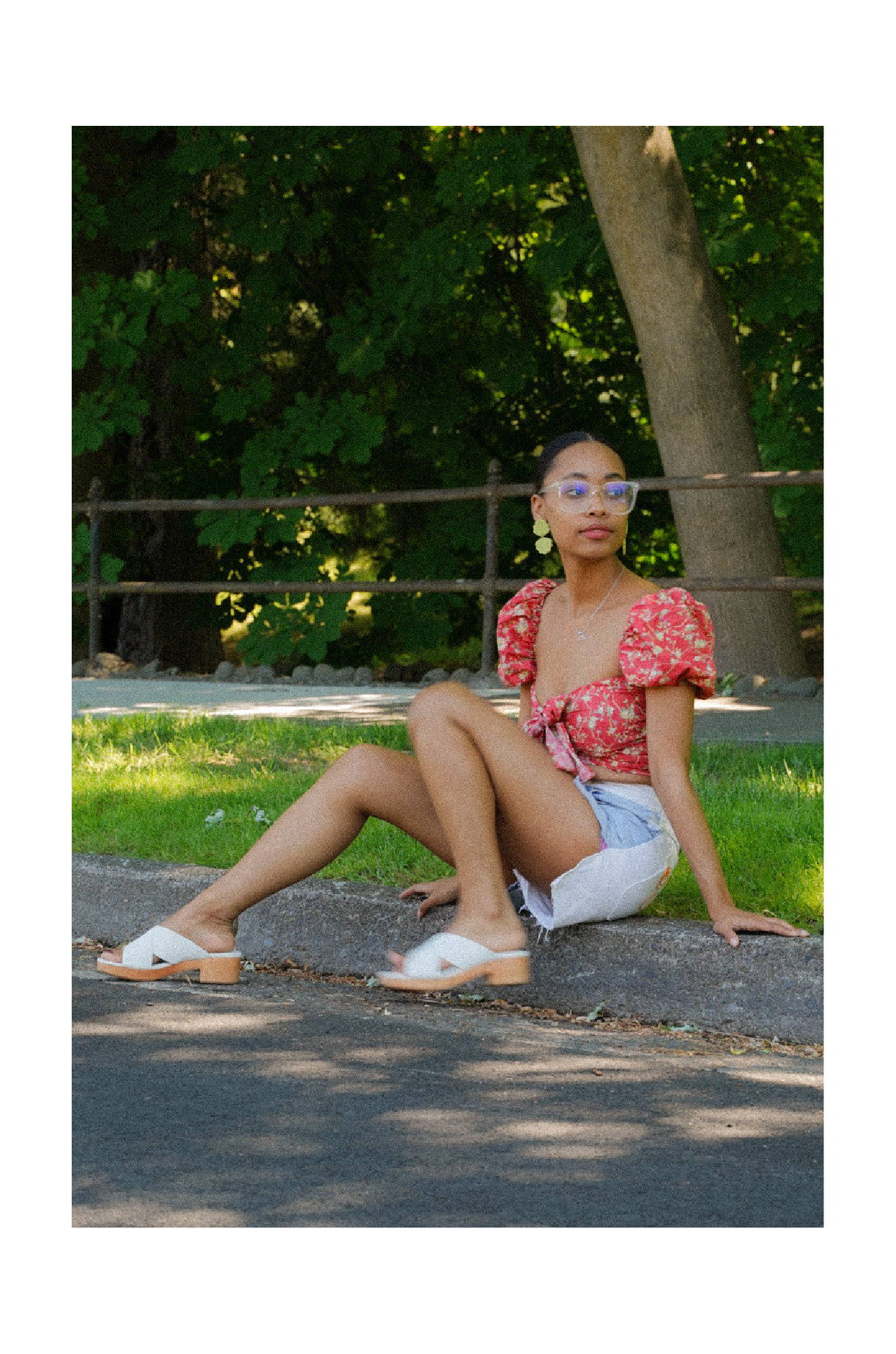 Who are you and what are you about?
My name is Auri, I am a creative person and I like to sew, design, embroidery, and take self-portraits in my spare time. I would describe myself as a person who knows what she wants and who goes after it.

Where are you from & where do you live now?
I am from California but I currently reside in Washington but am planning a big move soon.

How did you find out about Charlotte Stone?
It was quite some time ago, so I don't remember exactly... I think I was following someone who had on your shoes, or I typed in shoes on Instagram and you came up. Not super sure.

Describe your style in three words.
Dichotomous, experimental, fun.
What inspires you?
Everything; life, color, television, conversations, music, art.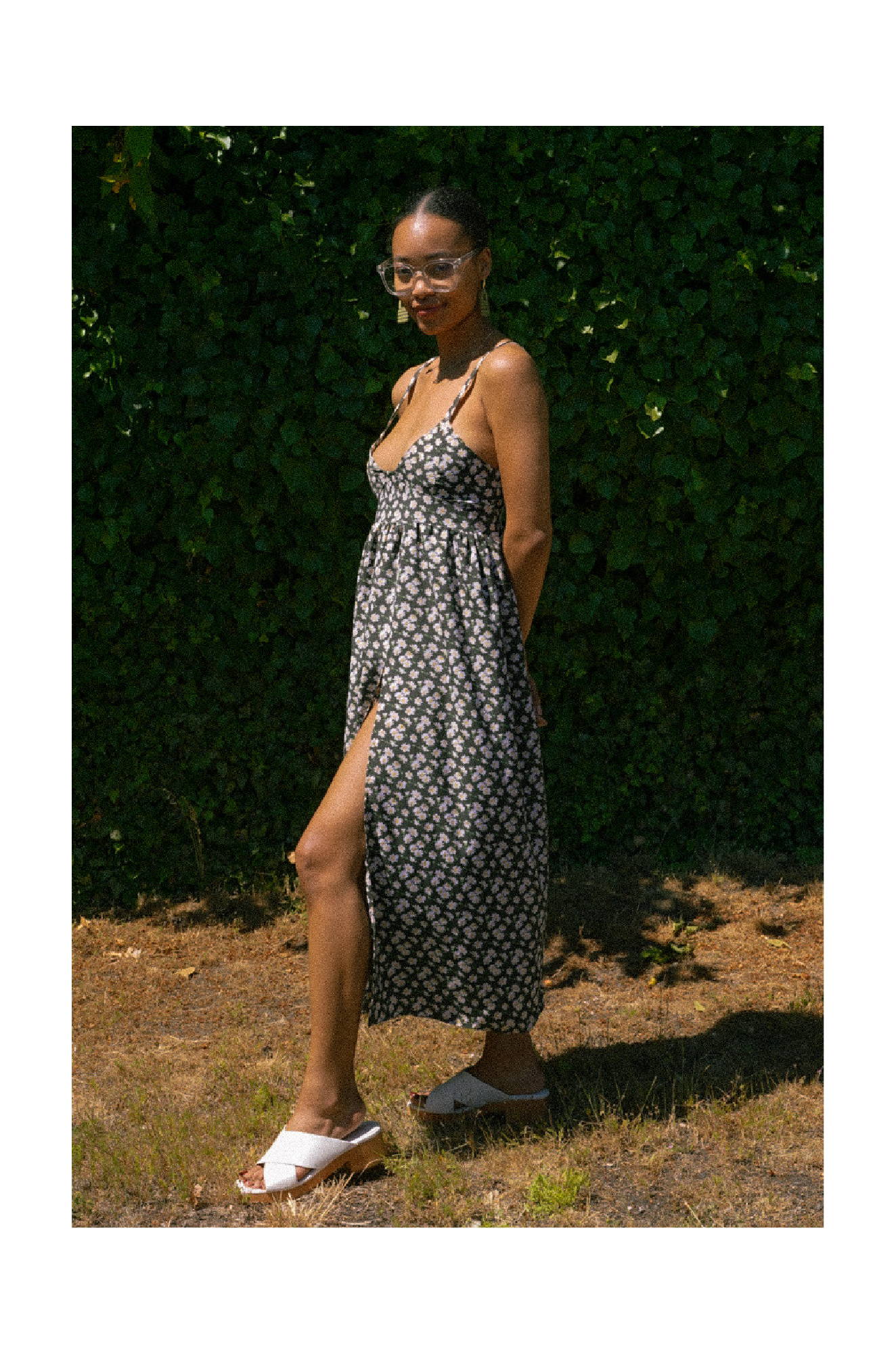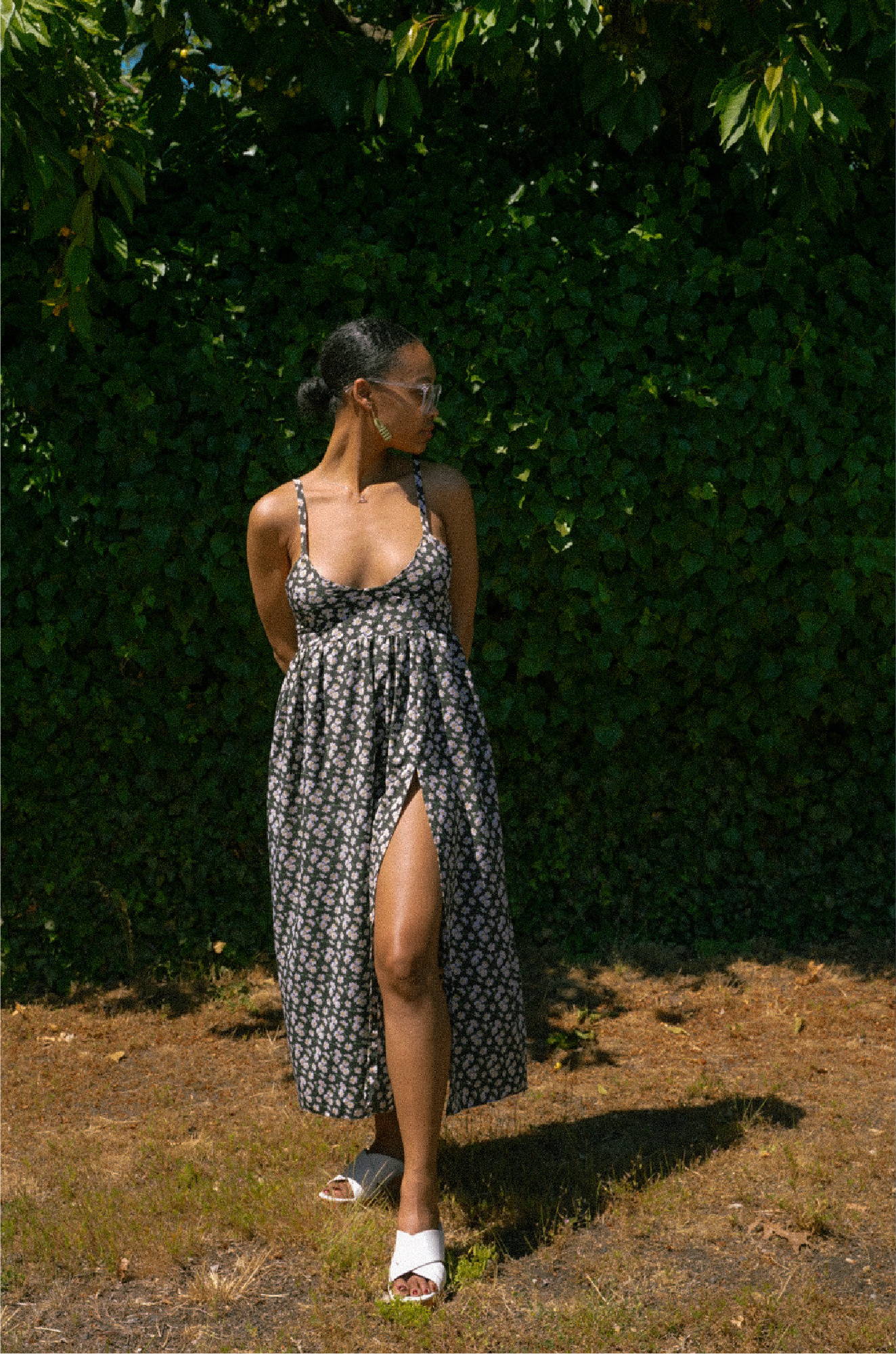 On an average day, you'll find me in:
In my chair at work, or running around finishing my tasks.

When I'm not working, you'll find me:
You will find me creating, whether that is by sewing, designing, taking photos. Sleeping and snacking. Haha.

What are you passionate about?
I am passionate about fashion design, photography, filmmaking, creativity, human rights, equity, and equality, being good and kind to others.

Who or what inspires or influences your style?
I don't like to stick to only one style when it comes to clothing, so I am inspired by all sorts of styles. I love color, neutrals, fun prints, minimalism, grunge, street style, girly, classy. I just love clothes in general and my style is influenced by everything.
Still currently working out my dream wardrobe.
Do you have a style icon? Why are they your style icon?
I don't. I have too many interests in general, but especially when it comes to clothes. I'm not much of a favorites person.

What are you watching or reading or hobbying right now?
I have been watching The Nanny a lot lately, as well as Younger, and Good Trouble. I am reading The Midnight Library by Matt Haig, and I am sewing, designing, and learning how to knit at the moment.
What three things could you not live without?
My sewing machine, my iPad, and my phone.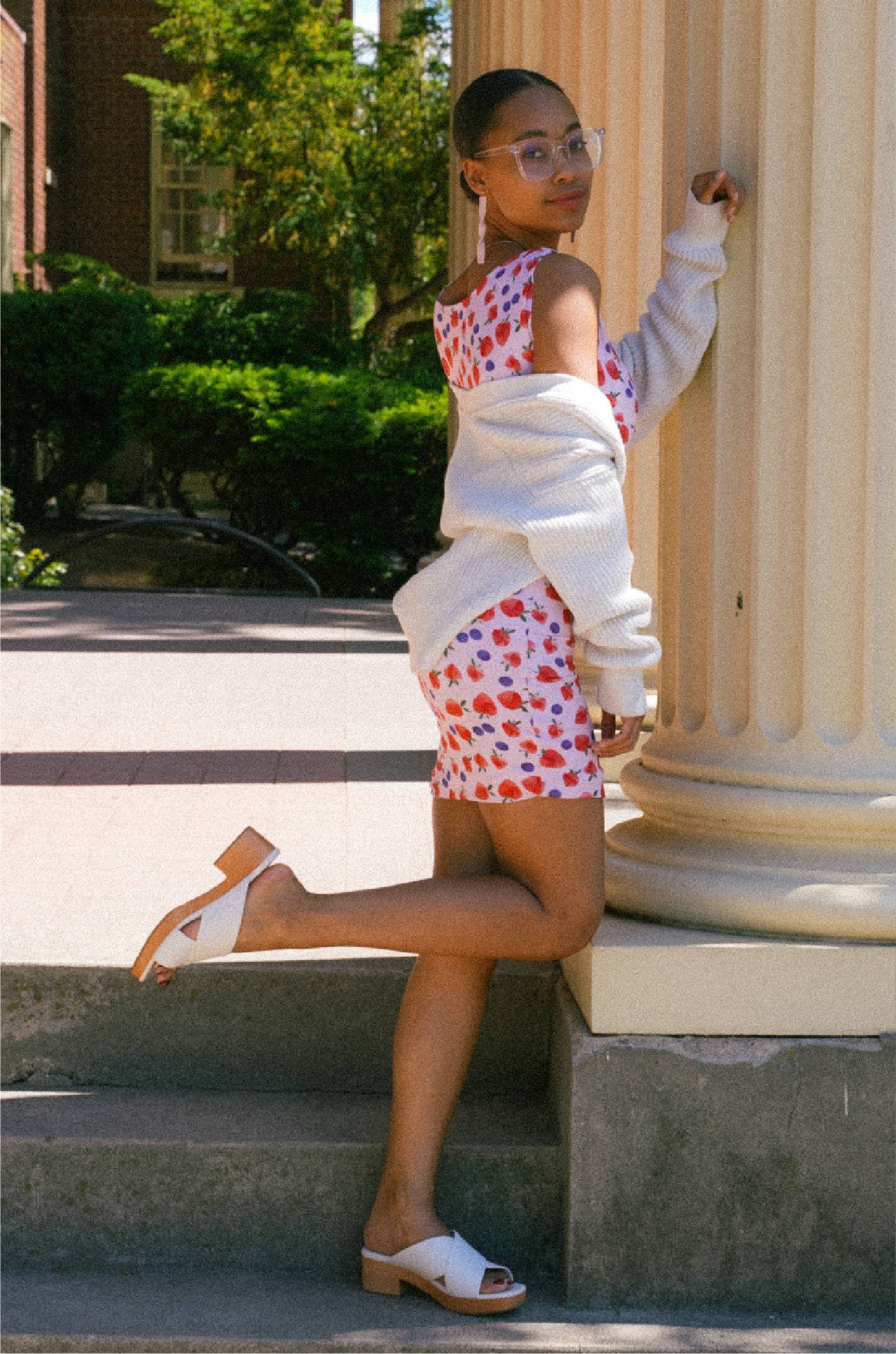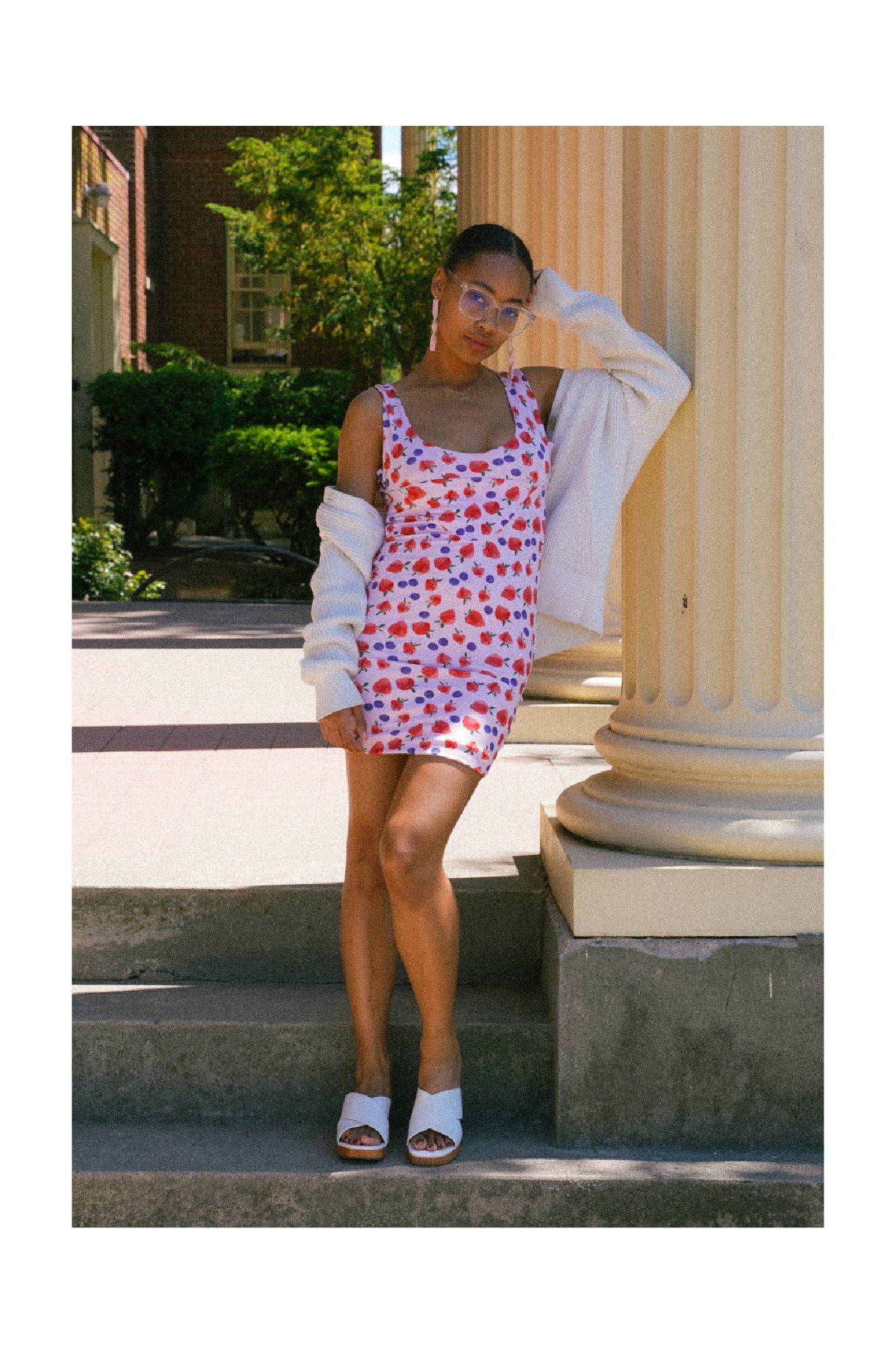 What article of clothing are you living in right now?

My jumpsuit - super comfortable, cute, and easily styled.
What "traditional" styling rule do you love to break?
I'm still learning how to do this, but mixing prints.

What is one weird fashion trend from your youth that you kind of wish came back?
This is not a weird trend, but jelly sandals. But I just saw an article that Blake Lively is wearing them now and trying to make them cool again, haha.
What is one thing about yourself people might be surprised to find out?
I am a pretty open person, so I really don't know... Maybe that I am 25 and I am making a huge move soon to go back to school for an undergraduate degree, even though I graduated with a double degree in 2018. People seem to be surprised that I am going to study for another 4 years, haha.

---