MEET CAITLIN
Ok yes, our shoes are real cute, but what's even more cute and cool and stylish and inspiring are all the badass people in our shoes. So this year, we decided to pass the mic to some longtime supporters and CS connoisseurs, and asked them to help bring our shoes to life. The challenge? Style one shoe three different ways and tell us a little bit about yourself while doing it. The result? As expected, incredible.
Keep scrolling to see what Caitlin (@dangginaaa on IG) gets up to in our Acid Estees.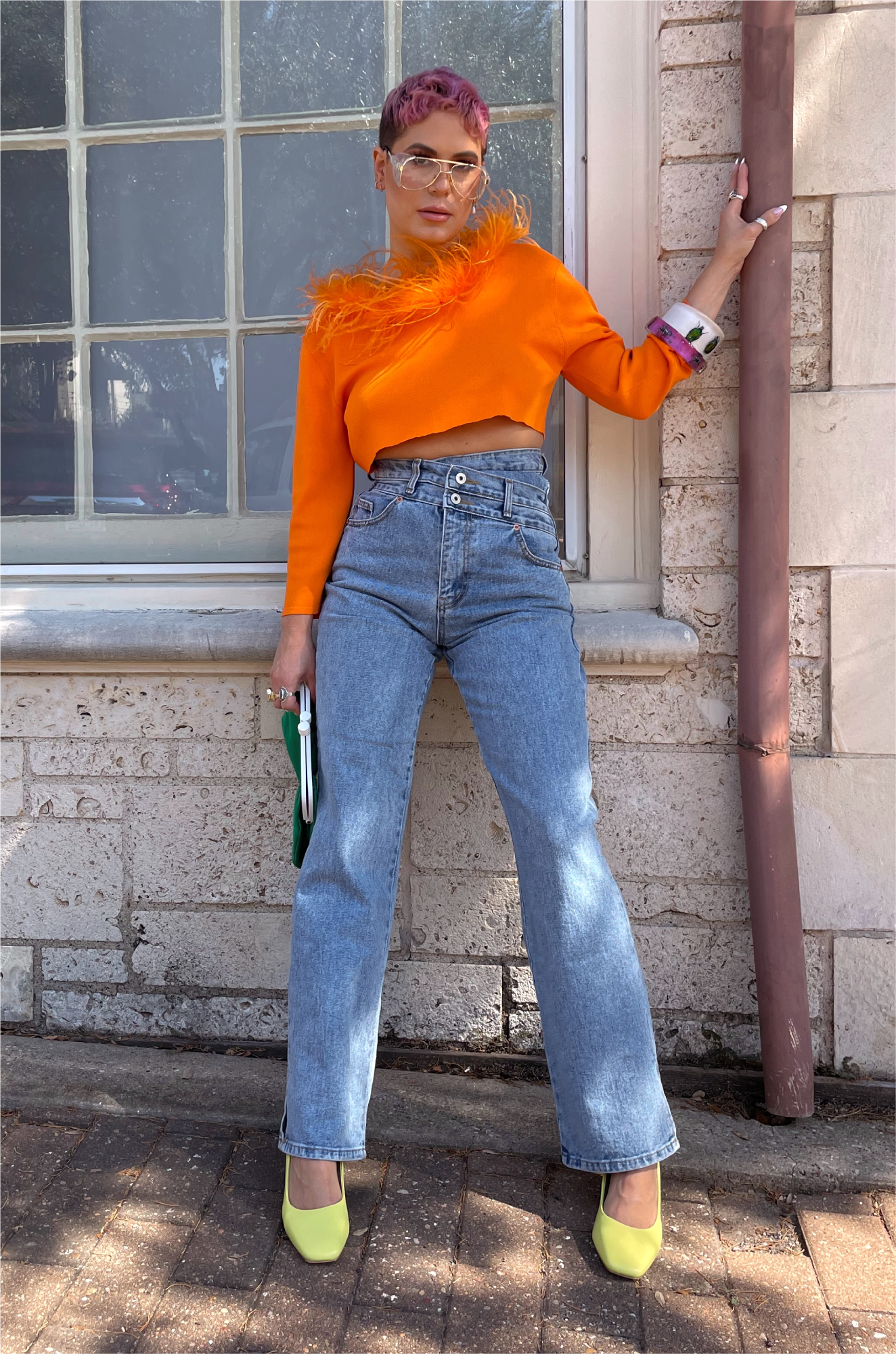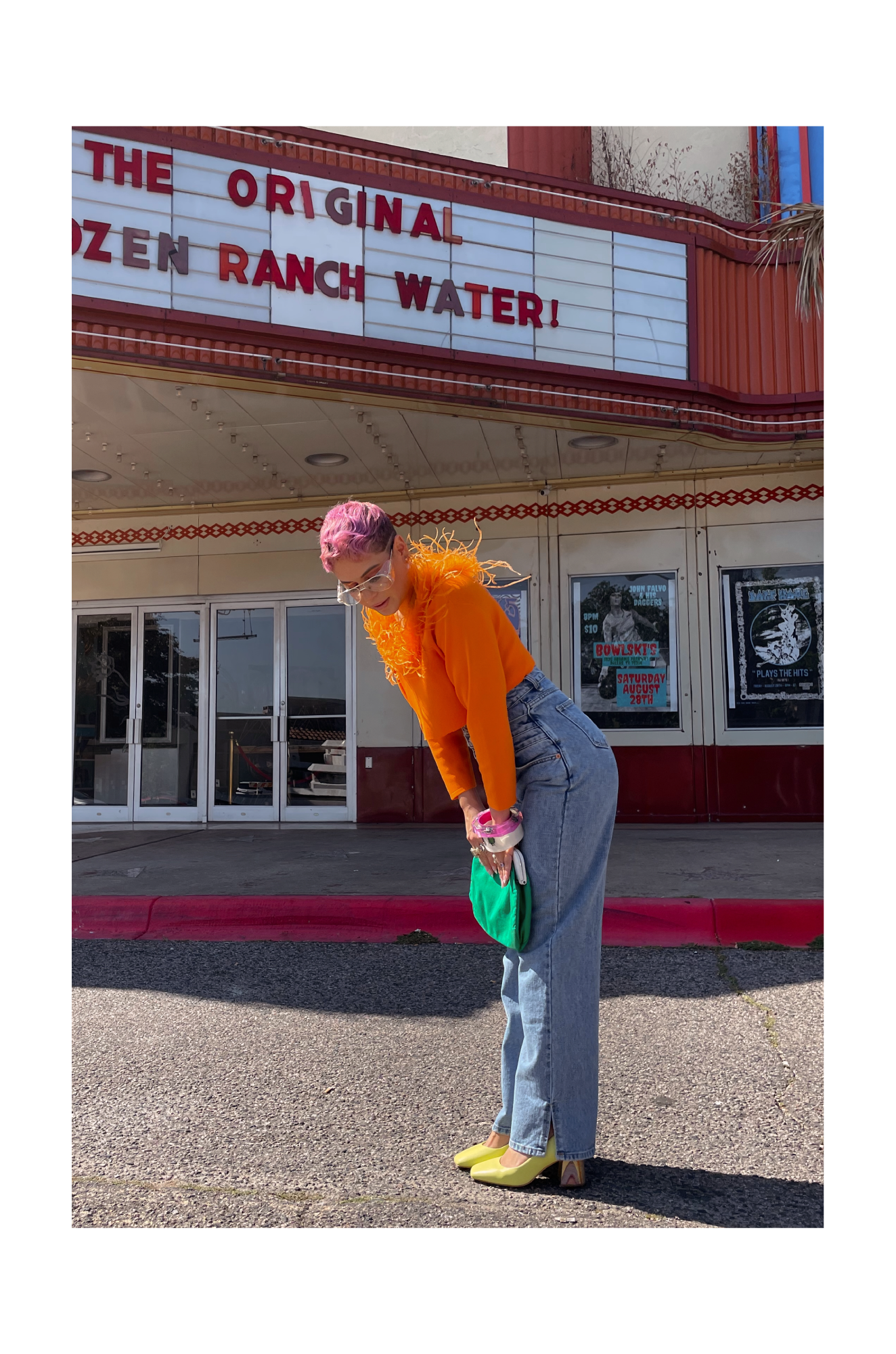 Who are you and what are you about?
I am an eco-friendly hottie and vintage style chameleon. I own an online slow fashion boutique called Beetle Rose. I've always had a deep passion for sustainability and a love of fashion. Since creating my business, I've been lucky to work with and recruit some of the most talented photographers, models, stylists and artists. Many of whom just so happen to be my good friends who care about a sustainable future in fashion as much as I do. Nurturing my brand, directing and styling shoots while helping both men and women (and everything in between) feel beautiful in their skin and what they wear brings my life so much meaning.

Where are you from & where do you live now?
I am from Dallas, Texas and I currently live here.

How did you find out about Charlotte Stone?
I found Charlotte Stone on Instagram a few years back.

Describe your style in three words.

Vintage, modern, chameleon.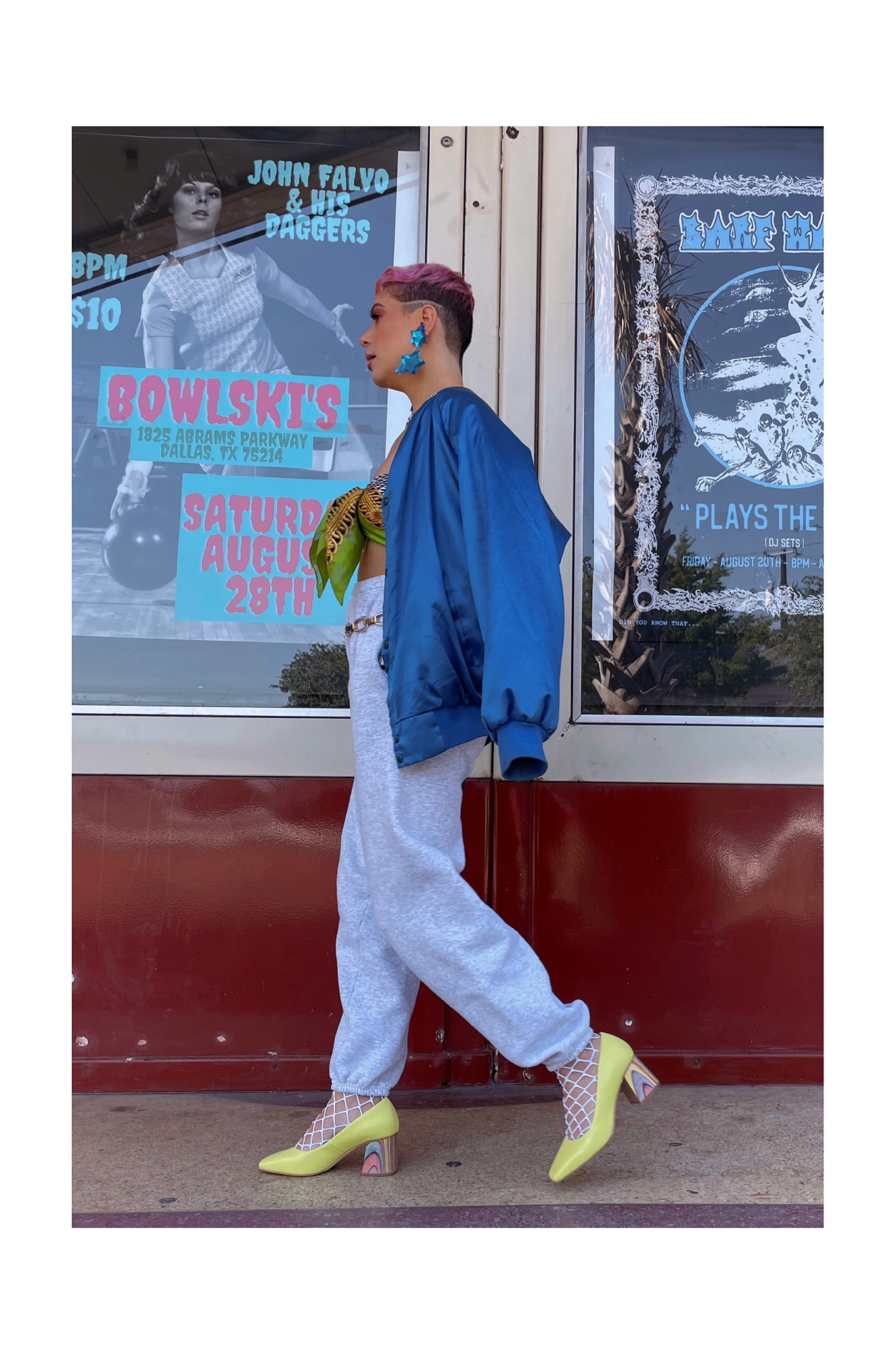 On an average day, you'll find me in:
Something that makes me comfortable. My favorite vintage Levi's jeans, a cozy fitting tee or silky blouse, and my Belles in nude. Rings are my number one staple. I mix metals gold and silver for the win.
When I'm not working, you'll find me:
With an iced vanilla latte in hand driving to the thrift store.
What are you passionate about?
Sustainability & climate change.
Who or what inspires or influences your style?
I am inspired by fashion through the decades. My favorite decades are the 60's, 70's, and 90's. I feel like my style is a melting pot of all fun things. I love bold, colors, patterns, and layering pieces together. My mood also has a big influence on my personal style. I won't wear anything that I don't feel comfortable or confident in.
Do you have a style icon? Why are they your style icon?
Nadia Lee Cohen. I love how she looks timeless, effortless, and modern all at once. She has such an amazing eye for style and elevates the most simple looks with ease.
What are you watching or reading or hobbying right now?
My current hobby is painting. I am not the best, but practice makes perfect. I recently started hand painting vintage garments—such as cowboy boots, leather jackets, and an old lamp shade.
What three things could you not live without?
The people that make me happy, a good ass playlist, and warm sunshine.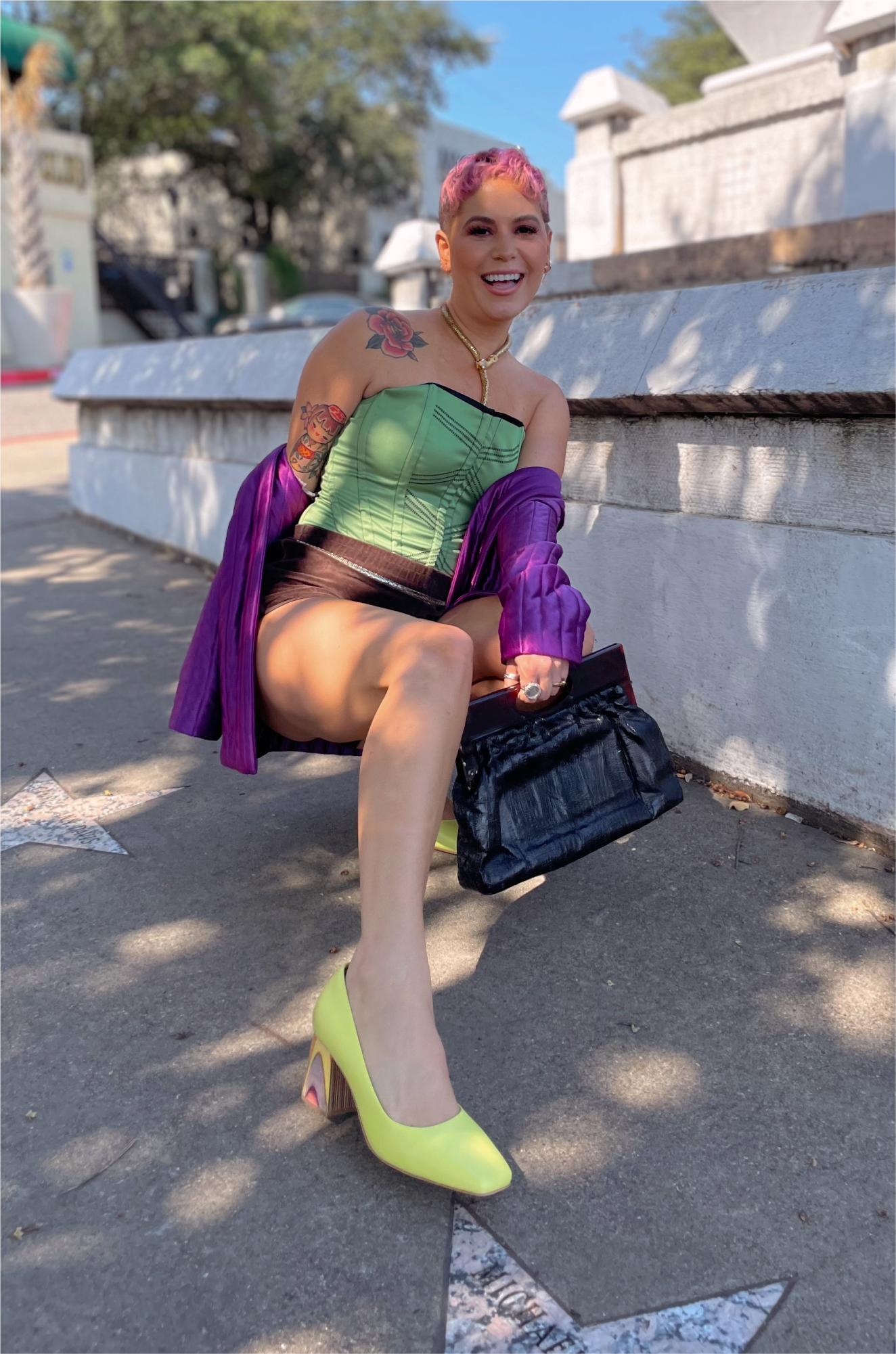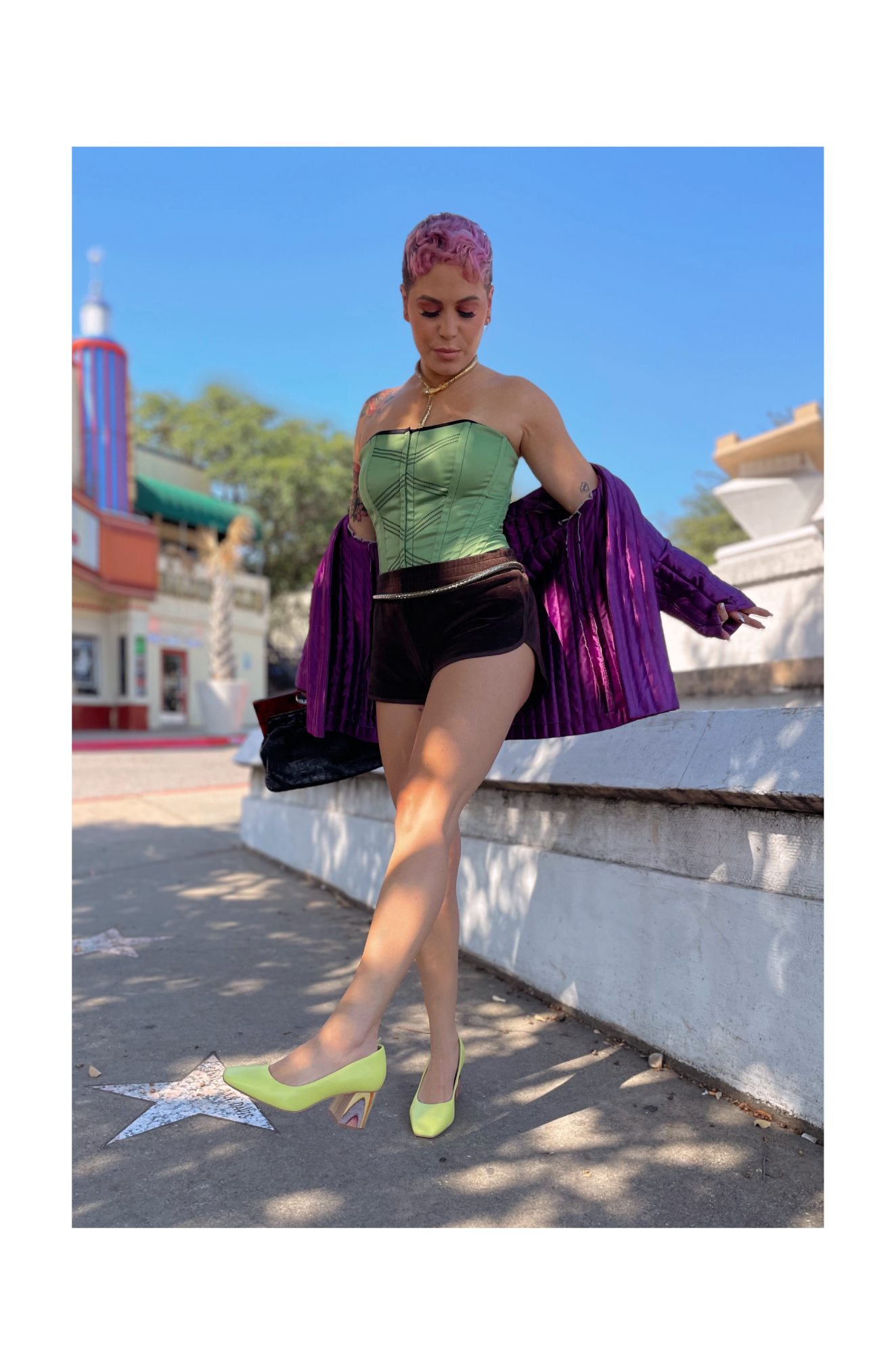 What article of clothing are you living in right now?
Biker shorts! Living in Texas it gets HOT and biker shorts are so versatile. You can dress them up with a blazer & heels or dress down some kicks and your favorite band tee.
What "traditional" styling rule do you love to break?
When you "find your look stick with it". For me I love to experiment with multiple looks. I feel like this helps me break out of my comfort zone. I learn how to create a more unique looks this way.
What is one weird fashion trend from your youth that you kind of wish came back?
Men wearing crop tops. Let's make this a thing again pleaseeeeeee.
What is one thing about yourself people might be surprised to find out?
That I love cooking. I am a culinary school dropout!
---