MEET CLARA
Ok yes, our shoes are real cute, but what's even more cute and cool and stylish and inspiring are all the badass people in our shoes. So this year, we decided to pass the mic to some longtime supporters and CS connoisseurs, and asked them to help bring our shoes to life. The challenge? Style one shoe three different ways and tell us a little bit about yourself while doing it. The result? As expected, incredible.
Keep scrolling to see what Clara (@lazylewks on IG) gets up to in our Dermot in Black.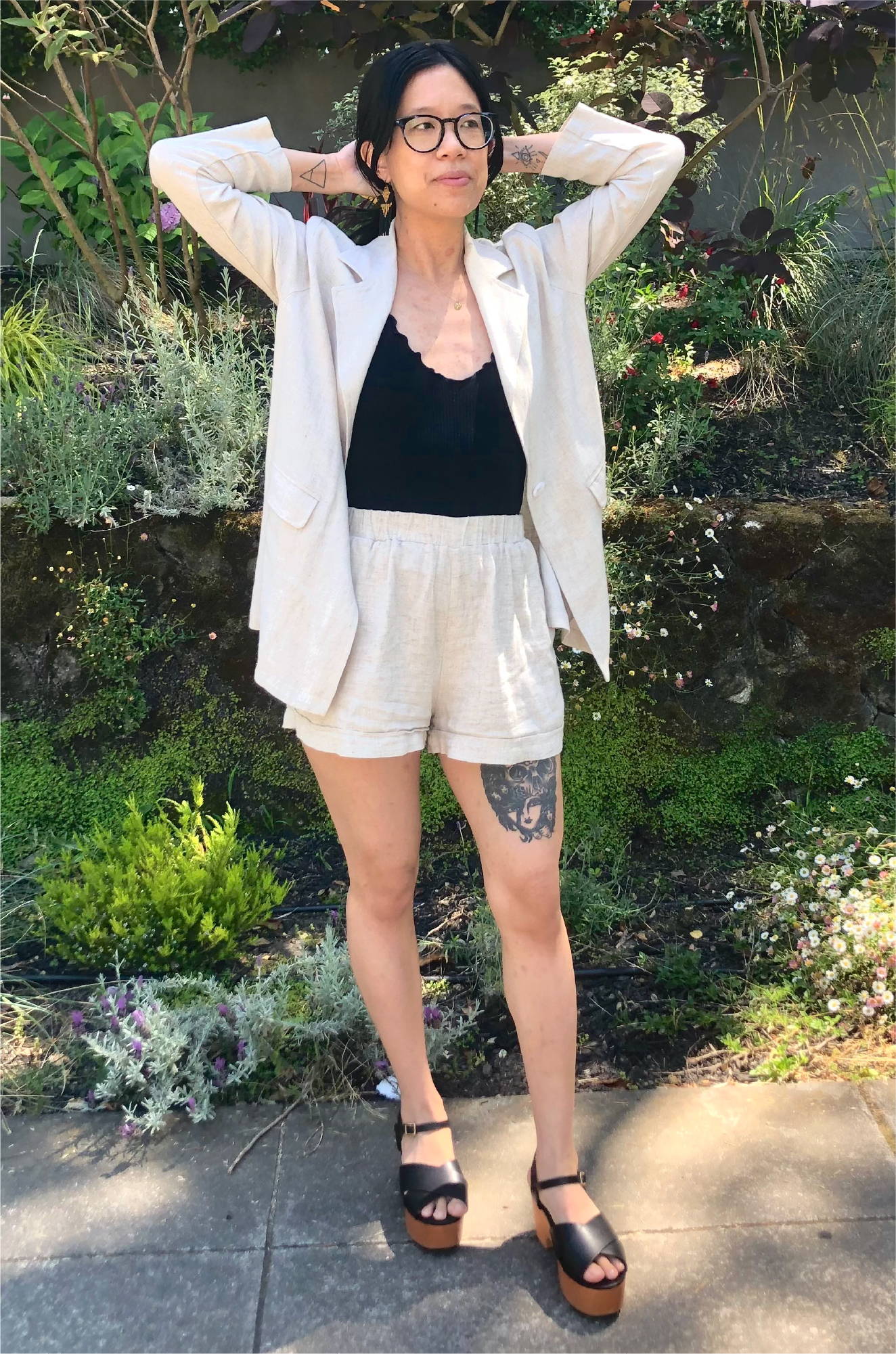 Who are you and what are you about?
Hi! I'm Clara :) I'm a massage therapist, fashion enthusiast, and secondhand huntress.

Where are you from & where do you live now?
Originally from DC, but I've lived all over, from the Philly area, Spain, and Beijing. I currently live in the Bay Area in California.

How did you find out about Charlotte Stone?
I love the show Project Runway, and one of the designers that I follow on IG, Gretchen Jones, was sporting a cute pair of CS sandals that totally caught my eye!

Describe your style in three words.
Comfy, lived-in, and effortless.
What inspires you?
Whatever I see in music videos, film, and TV — I love the style of the Bond girls in 007 movies from the 60s and 70s! I also get inspo from art in local galleries and museums, and from street style — especially at flea markets.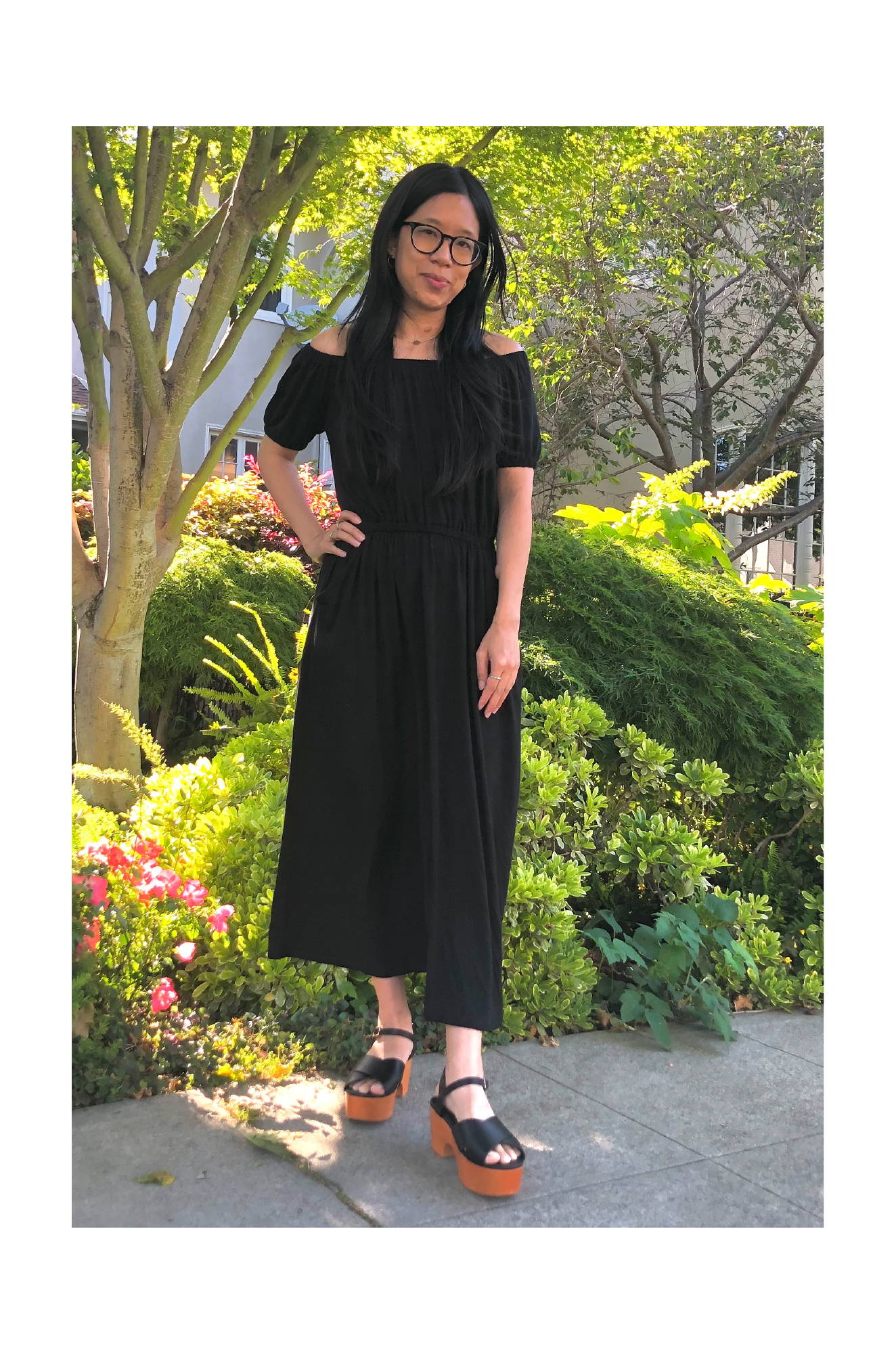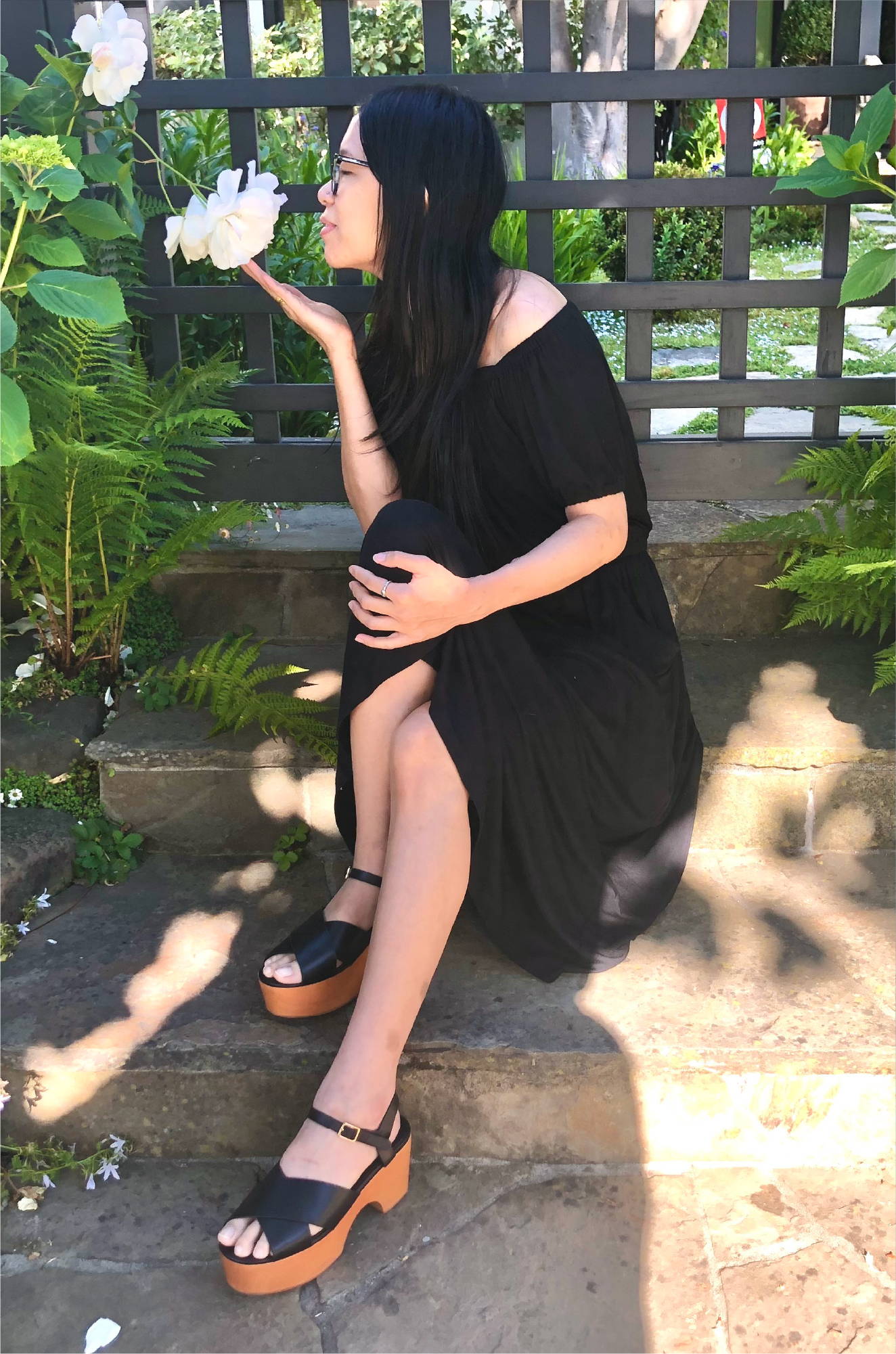 On an average day, you'll find me in:
A house dress, some fun jewelry, and a great pair of shoes to go with!

When I'm not working, you'll find me:
Either in bed with my cats, or at the beach.

What are you passionate about?

Slow fashion, social justice, and empathy.

Who or what inspires or influences your style?
My friends in the IG style and fashion community. Everyone is so kind, creative and they all have their own unique vibe. They inspire me to be more thoughtful about fashion and consumption, and break socially ingrained style "rules". Some current favorites are — @theflippside, @pumulokasaji, and @cookiecat.herine.

Do you have a style icon? Why are they your style icon?
I can't just pick one! Awkwafina, Zoë Kravitz, and Marina Diamandis. I love how easy, playful, and visually captivating their looks are! They're all so fearless with fashion too.

What are you watching or reading or hobbying right now?
I'm currently watching the docuseries, F1: Drive to Survive, and reading Everything's Trash, But That's Okay by Phoebe Robinson — it's an amazing collection of humorous but serious essays on race, gender, dating and the social climate we're living in. As for hobbies, I'm really getting into fragrance collecting. I love how perfume can be an evocative and therapeutic experience.

What three things could you not live without?
My silly cats, walks in the warm sunshine, and my partner, Nate.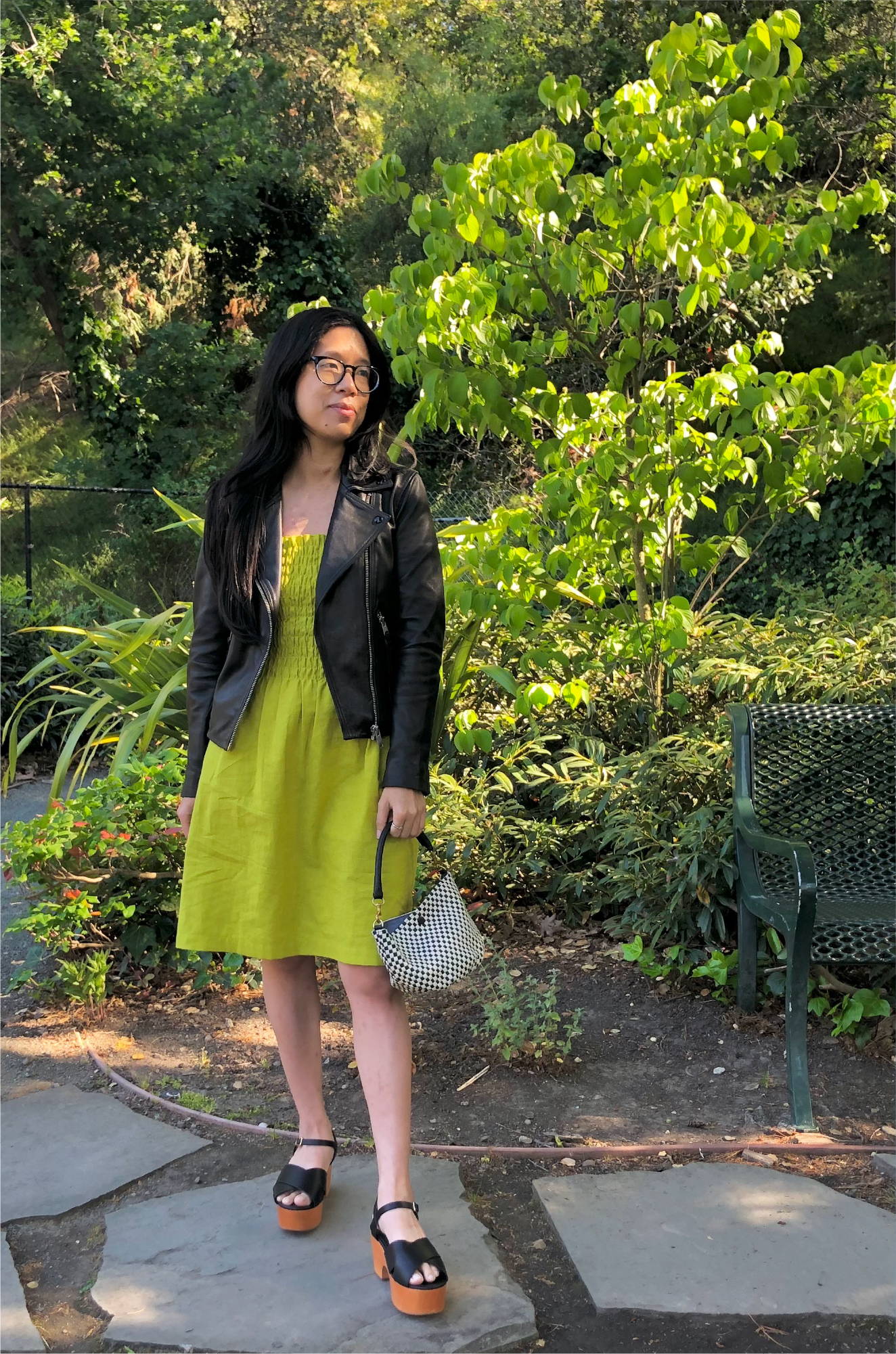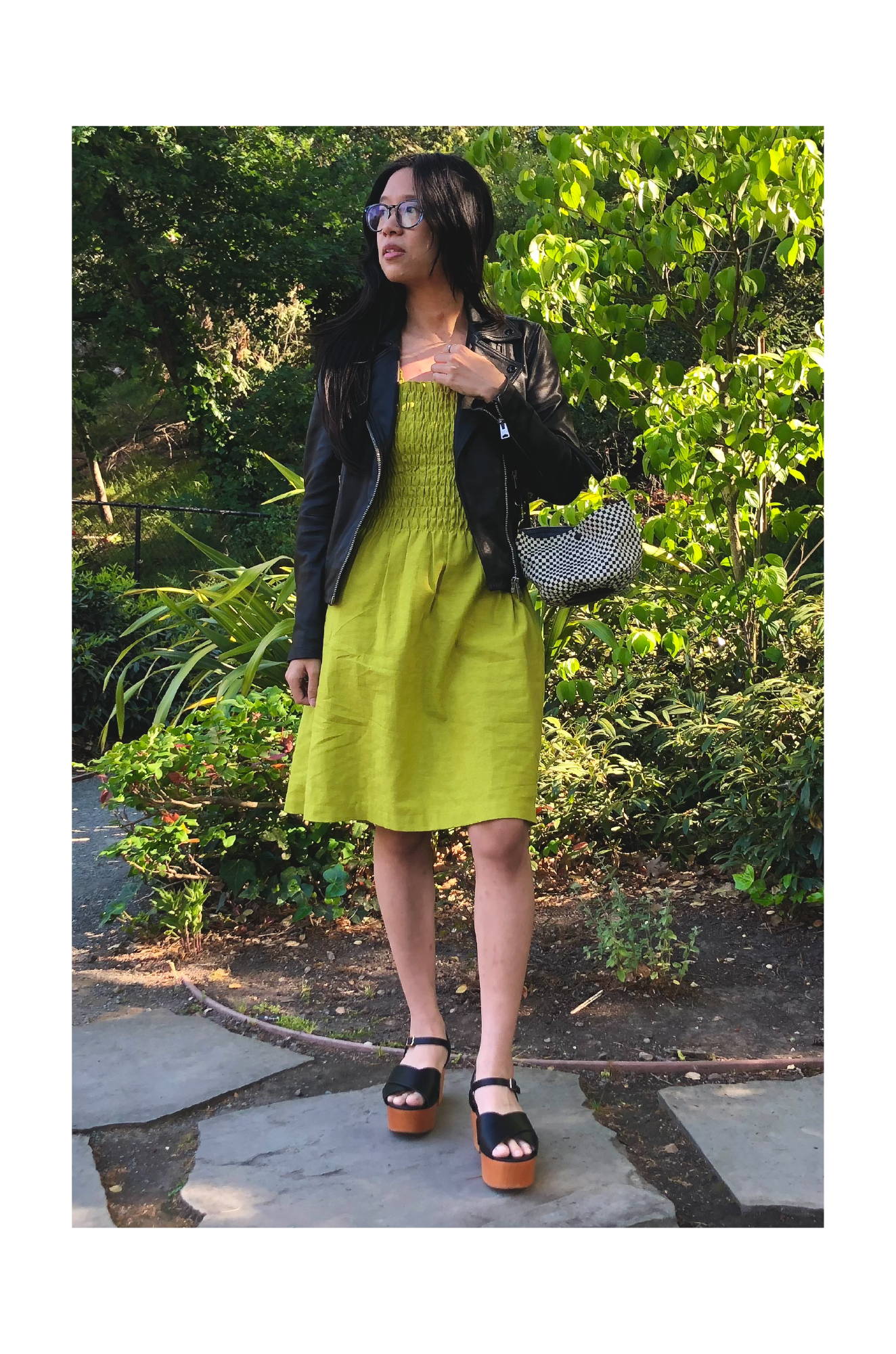 What article of clothing are you living in right now?

Linen-blend everything.
What "traditional" styling rule do you love to break?
Dressing for my "age" — I like to wear what makes me happy :)
What is one weird fashion trend from your youth that you kind of wish came back?
  One of my favorite movies is The Matrix, so, I'd love to see sleek duster-length coats and micro-sunglasses make a comeback!
What is one thing about yourself people might be surprised to find out?
        I have synesthesia! I experience both mirror-touch and auditory-tactile synesthesia — it makes life a little weird sometimes, haha.

---