MEET DANIELA
Ok yes, our shoes are real cute, but what's even more cute and cool and stylish and inspiring are all the badass people in our shoes. So this year, we decided to pass the mic to some longtime supporters and CS connoisseurs, and asked them to help bring our shoes to life. The challenge? Style one shoe three different ways and tell us a little bit about yourself while doing it. The result? As expected, incredible.
Keep scrolling to see what Daniela (@danielacmadrigal on IG) gets up to in our Solimar Rafs.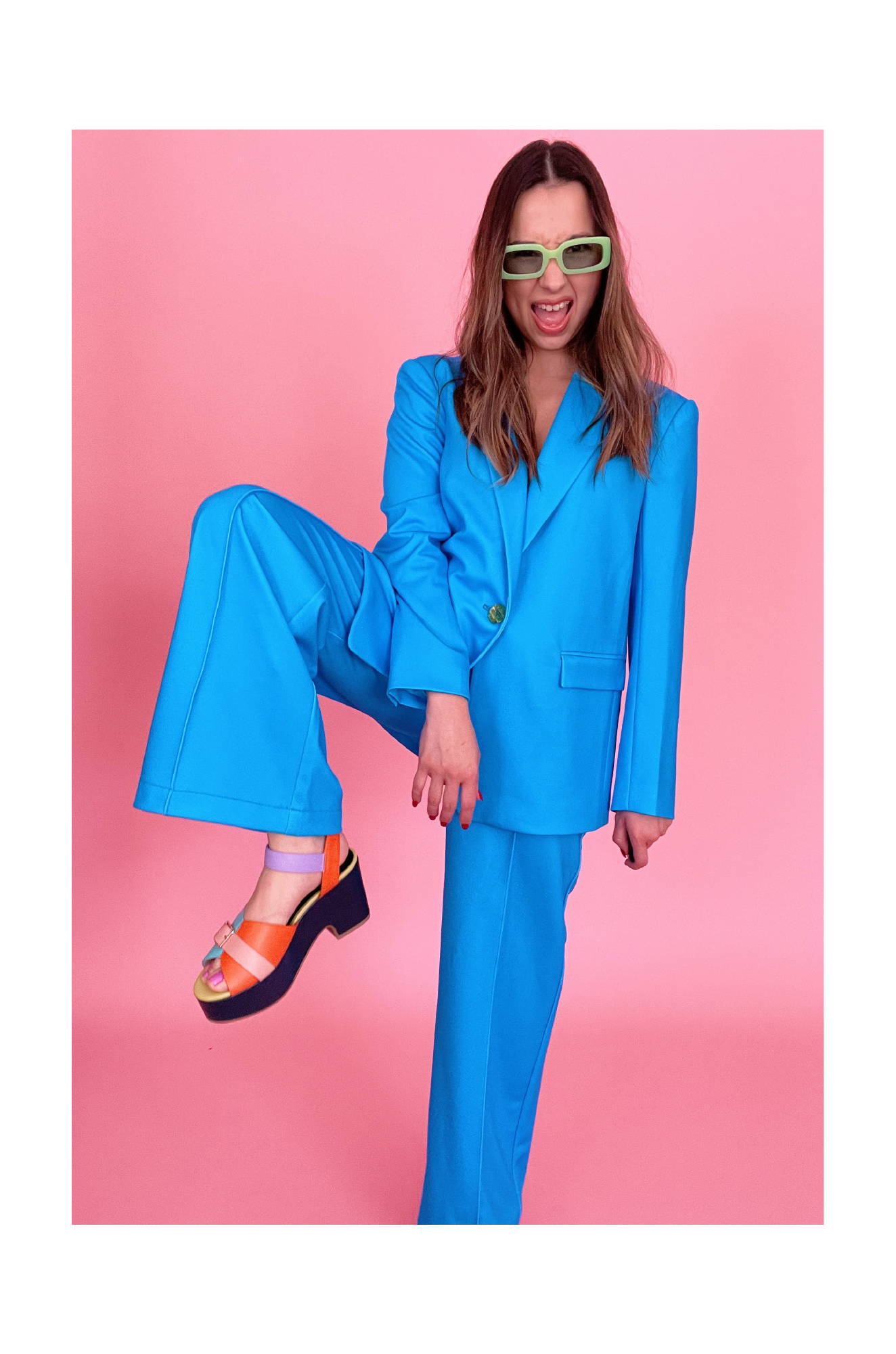 Who are you and what are you about?
Hi! I'm Daniela! I'm a mother of two boys from Texas. I've been a visual artist my entire life and a few years ago started designing my own jewelry which has now evolved into a thriving small business, Fruity Poms. I would describe myself as a cool mom! Lol! I love to workout and focus on my health, try new local food spots, go shopping, duh! And have fun adventures with my kiddos.

Where are you from & where do you live now?
I'm from Laredo, Texas, a border town, but I was raised in Mexico. I now live in San Antonio, Texas.

How did you find out about Charlotte Stone?
I actually found y'all via Man Repeller years ago when they highlighted your shoes and I fell in love!

Describe your style in three words.
Mismatch, colorful, cute.
What inspires you?
In fashion, I'm inspired by trends to an extent, but really I love referring back to timeless silhouettes and shapes and making them my own. I love mixing patterns and colors, but at the same time I also like to wear what I would call "elevated basics", simple but not. I'm definitely inspired by color.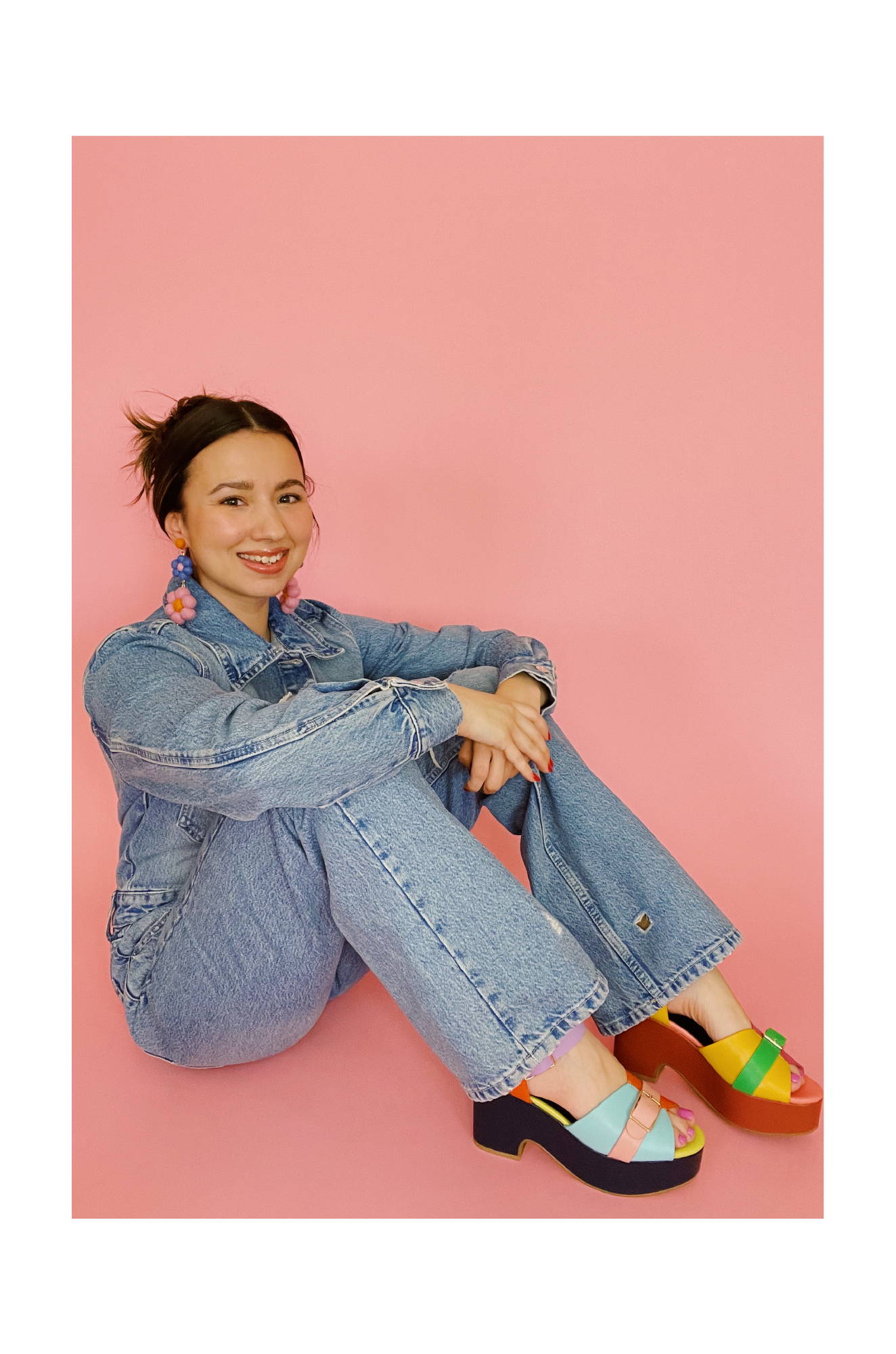 On an average day, you'll find me in:
Working from my home studio. I am the only person running my business at the moment so I'm generally busy all year round.

When I'm not working, you'll find me:
The gym, ha! I love working out. Since the pandemic that's become an addiction for me.

What are you passionate about?
I'm passionate about my design work. I love running a small business and
being able to share my creativity with the world and having it appreciated is the best feeling.
Who or what inspires or influences your style?
I follow a lot of influencers on IG, and I would say I draw inspiration from them in bits and pieces. But my style is really about me going out and finding gems and finding ways to style with that I have in my closet.
Do you have a style icon? Why are they your style icon?
If I could pick one that I absolutely love it would be Emili Sindlev. She never disappoints. Her use of color is annoyingly good, she is very high fashion though, I can't afford her drip but I will sure try to recreate her looks at my budget! 🥲
What are you watching or reading or hobbying right now?
Not watching or reading much as I am so occupied with work, but I have been keeping up with both American idol and The Voice, lol. I'm a sucker for reality tv singing competitions.

What three things could you not live without?
Family, exercise, chocolate.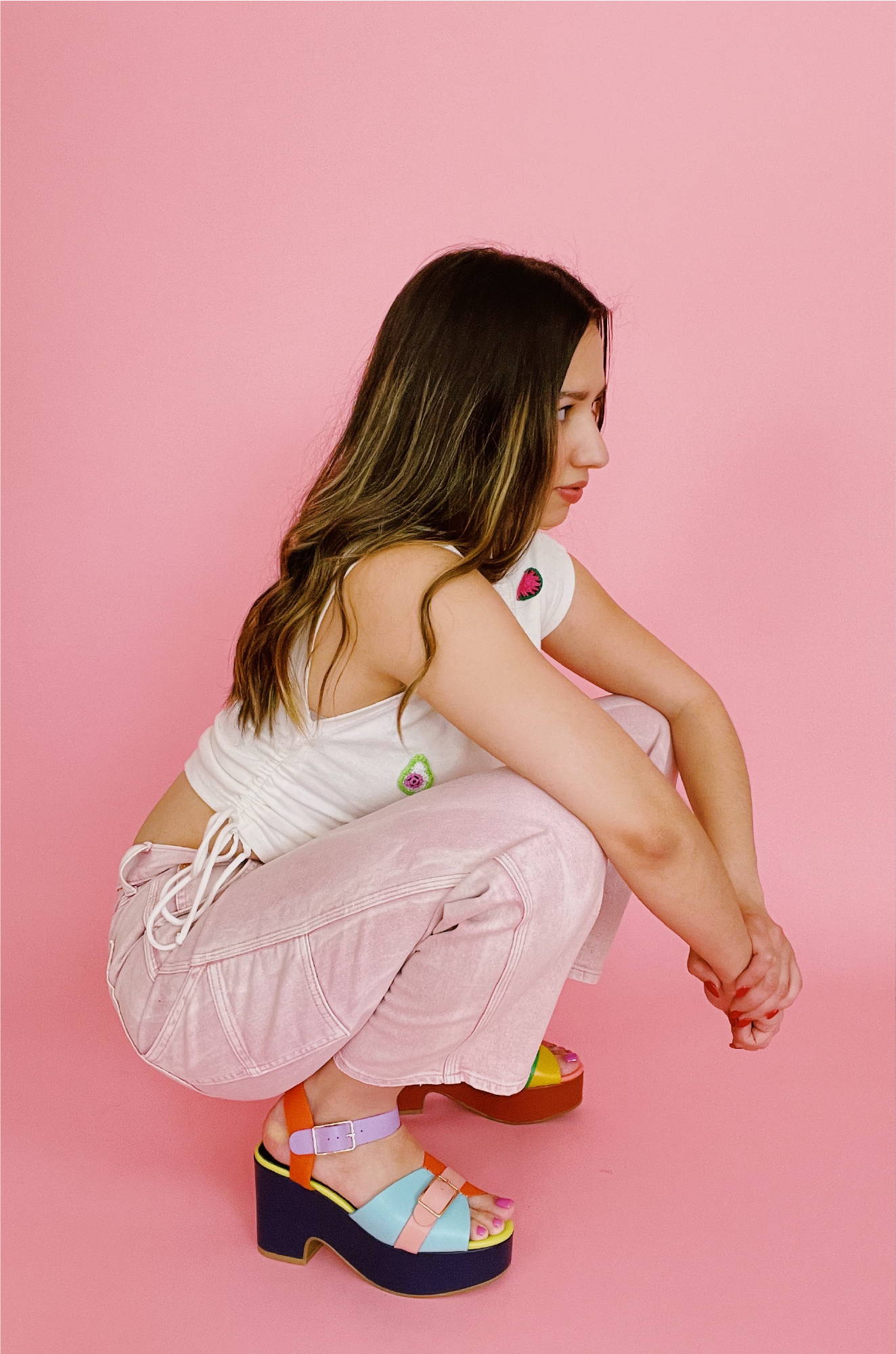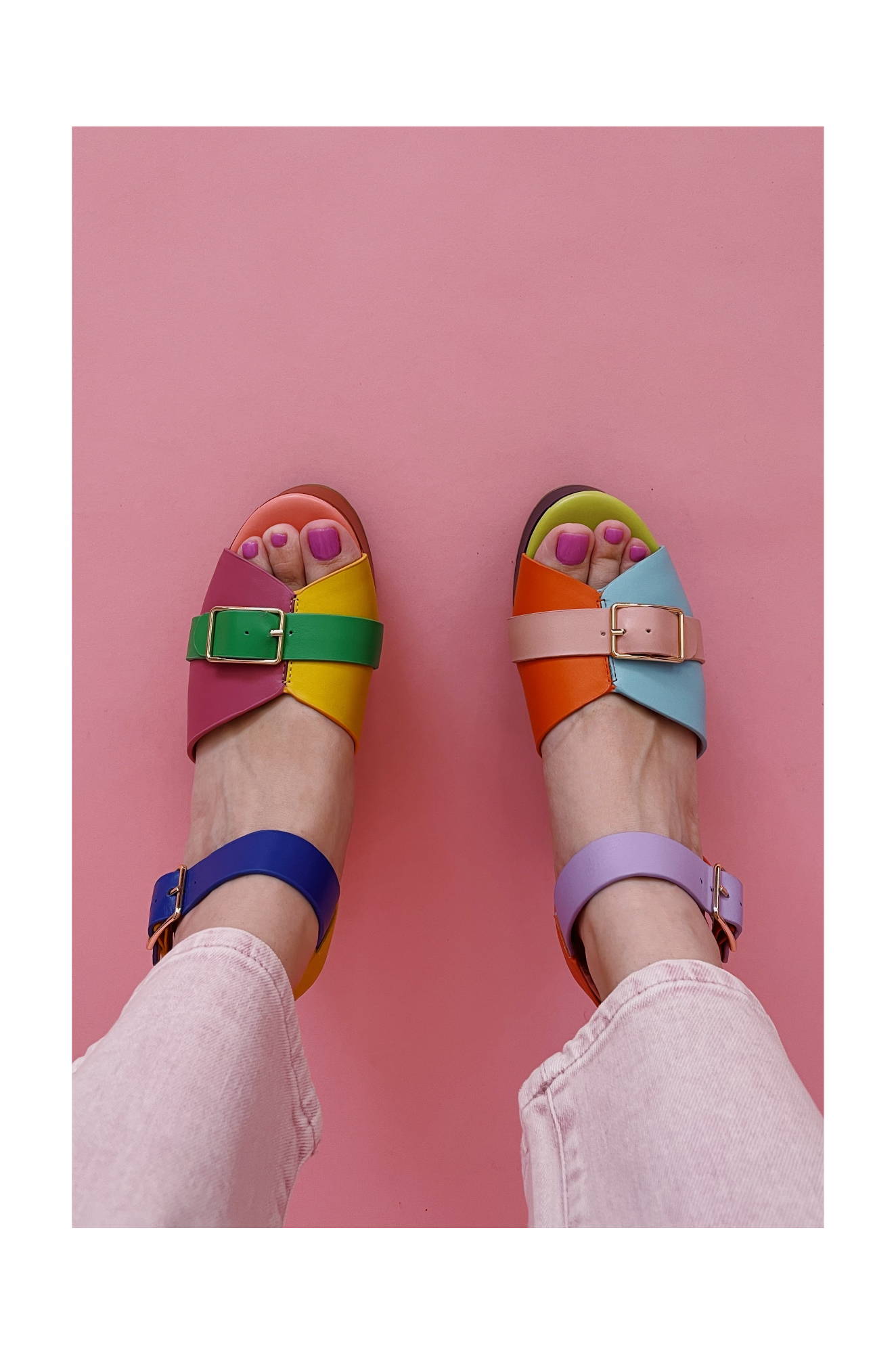 What article of clothing are you living in right now?
The weather in Texas is so unpredictable in the spring, but my everyday has to be gym leggings 🥴

What "traditional" styling rule do you love to break?
Matching. Seasonal rules as well, I wear what I want when I want!
What is one weird fashion trend from your youth that you kind of wish came back?
I mean my childhood fashion (90s) is back and I'm living for it. However, my teen fashion era (early 2000s) can stay in the past. Not a fan 😂
What is one thing about yourself people might be surprised to find out?
I am a compulsive meme sharer.
I love memes and will look at memes in my free time and share on my socials. Really considering getting a meme account if I didn't have so much else going on 🤣😩
---