MEET ELIE
Ok yes, our shoes are real cute, but what's even more cute and cool and stylish and inspiring are all the badass people in our shoes. So this year, we decided to pass the mic to some longtime supporters and CS connoisseurs, and asked them to help bring our shoes to life. The challenge? Style one shoe three different ways and tell us a little bit about yourself while doing it. The result? As expected, incredible.
Keep scrolling to see what Elie (@eliehess on IG) gets up to in our Sienna Amos.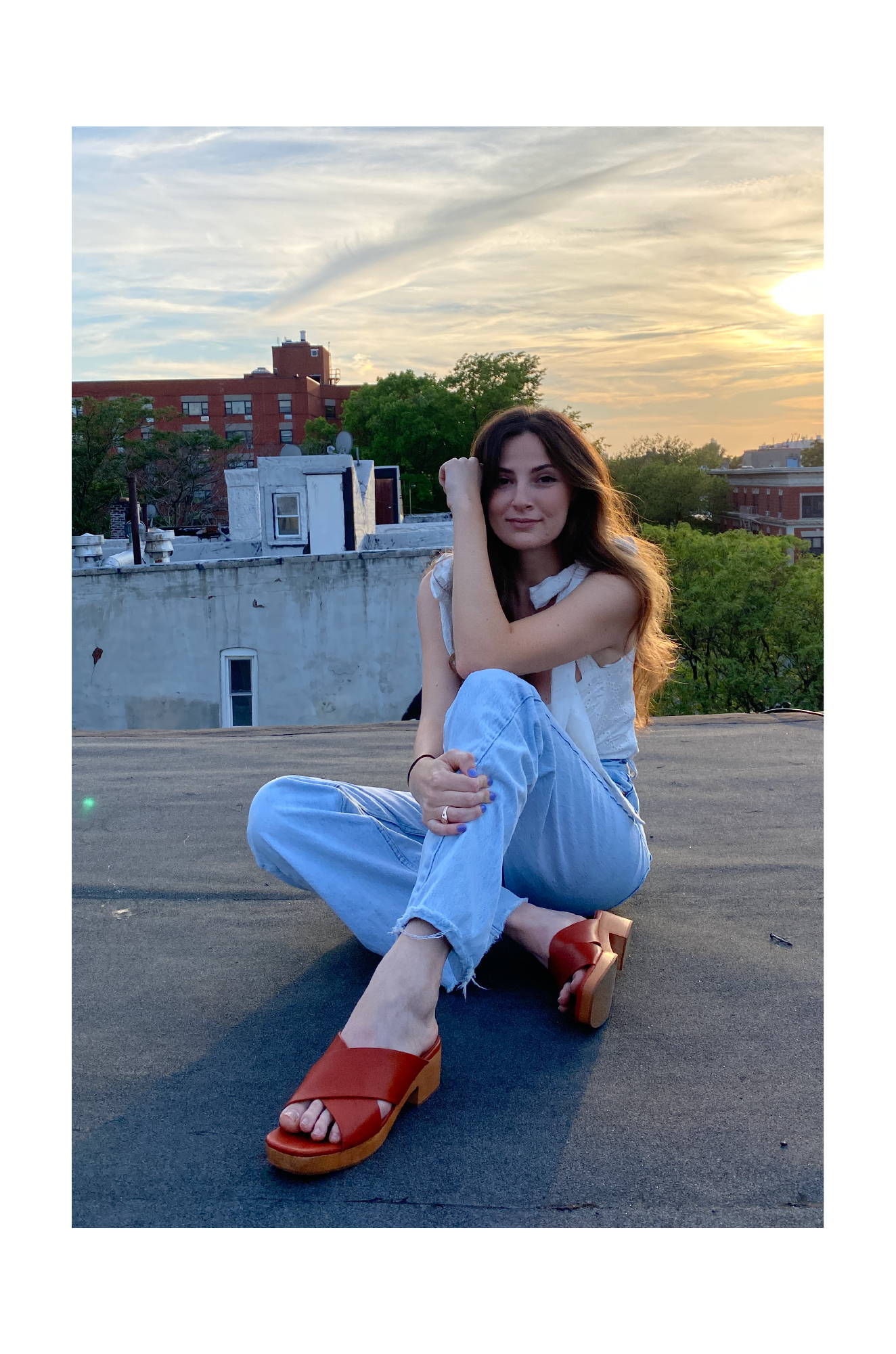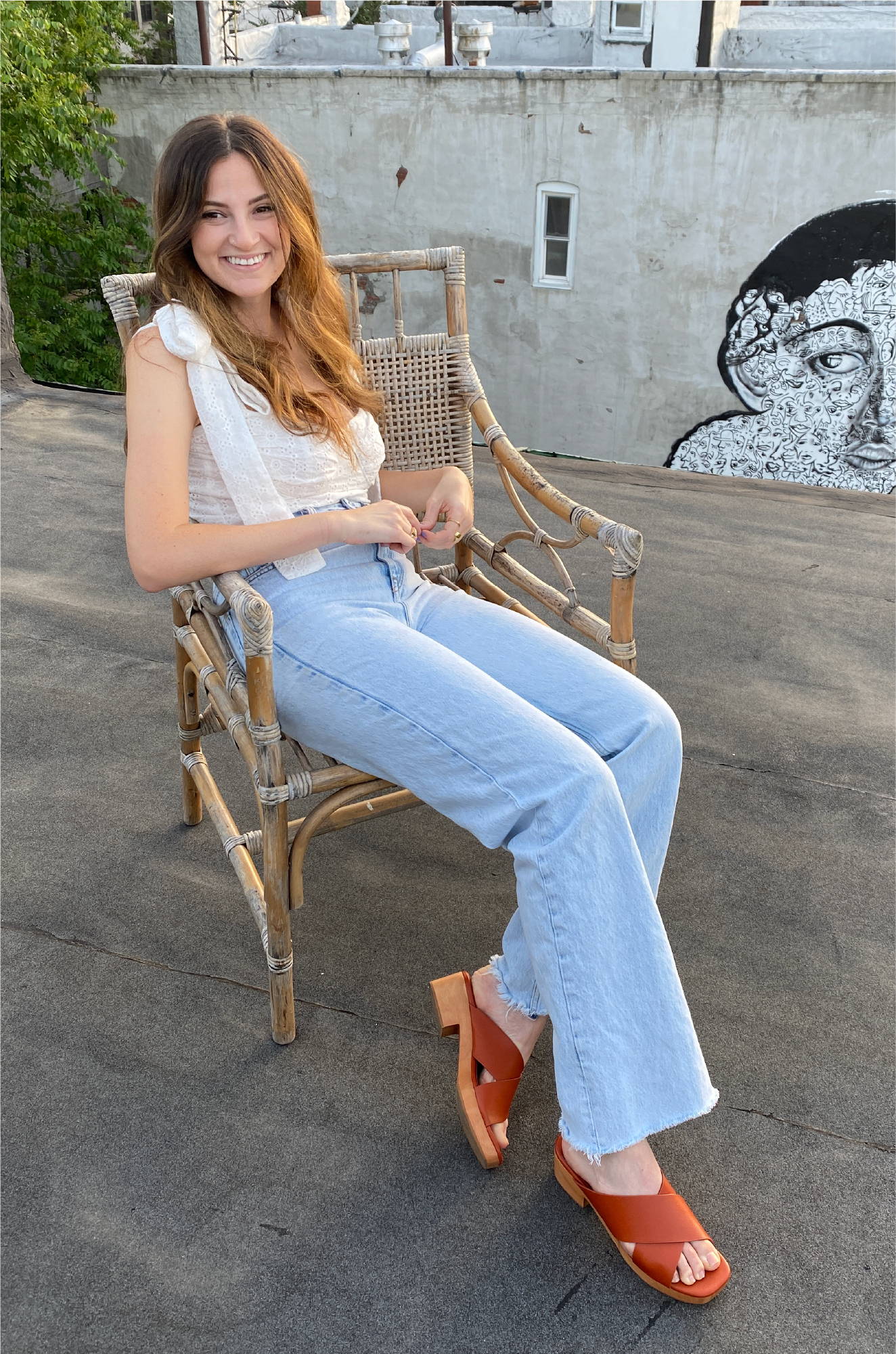 Who are you and what are you about?
Hi! I'm Elie. I'm a marketing assistant at a non-profit that provides support and resources for those affected by breast and ovarian cancer. I'm a people person who loves making art, discovering new music, and going on long walks.

Where are you from & where do you live now?
I'm originally from Los Angeles but currently live in Brooklyn.

How did you find out about Charlotte Stone?
Honestly, I don't remember how I found out about Charlotte Stone, I feel like it was through Instagram? I probably got a targeted ad and was sold.

Describe your style in three words.
Timeless, colorful and playful.
What inspires you?
I'm really inspired by travel. I've found so much joy in the diversity of culture, architecture, food and art. I love going places that feel very different from what I know.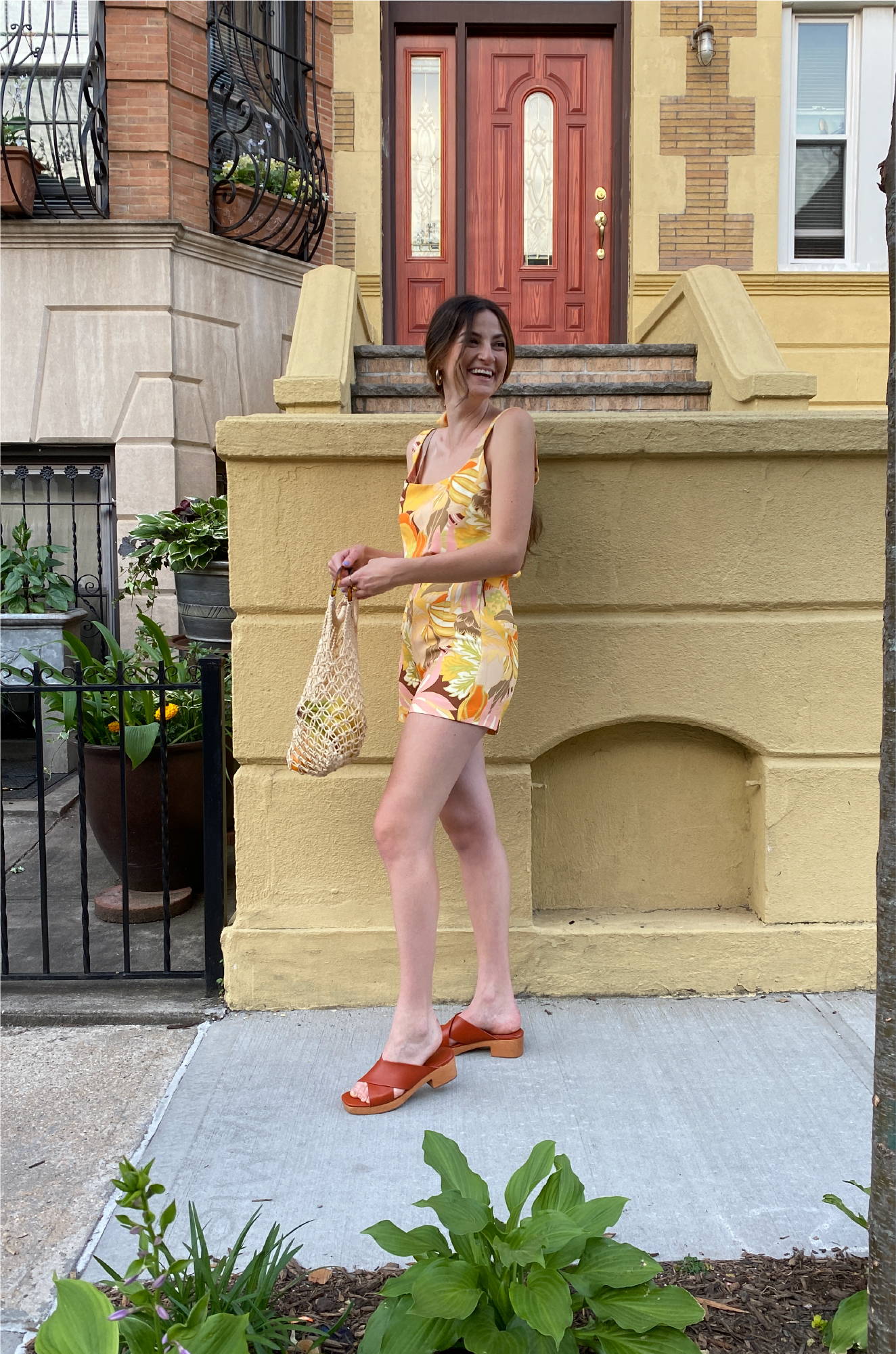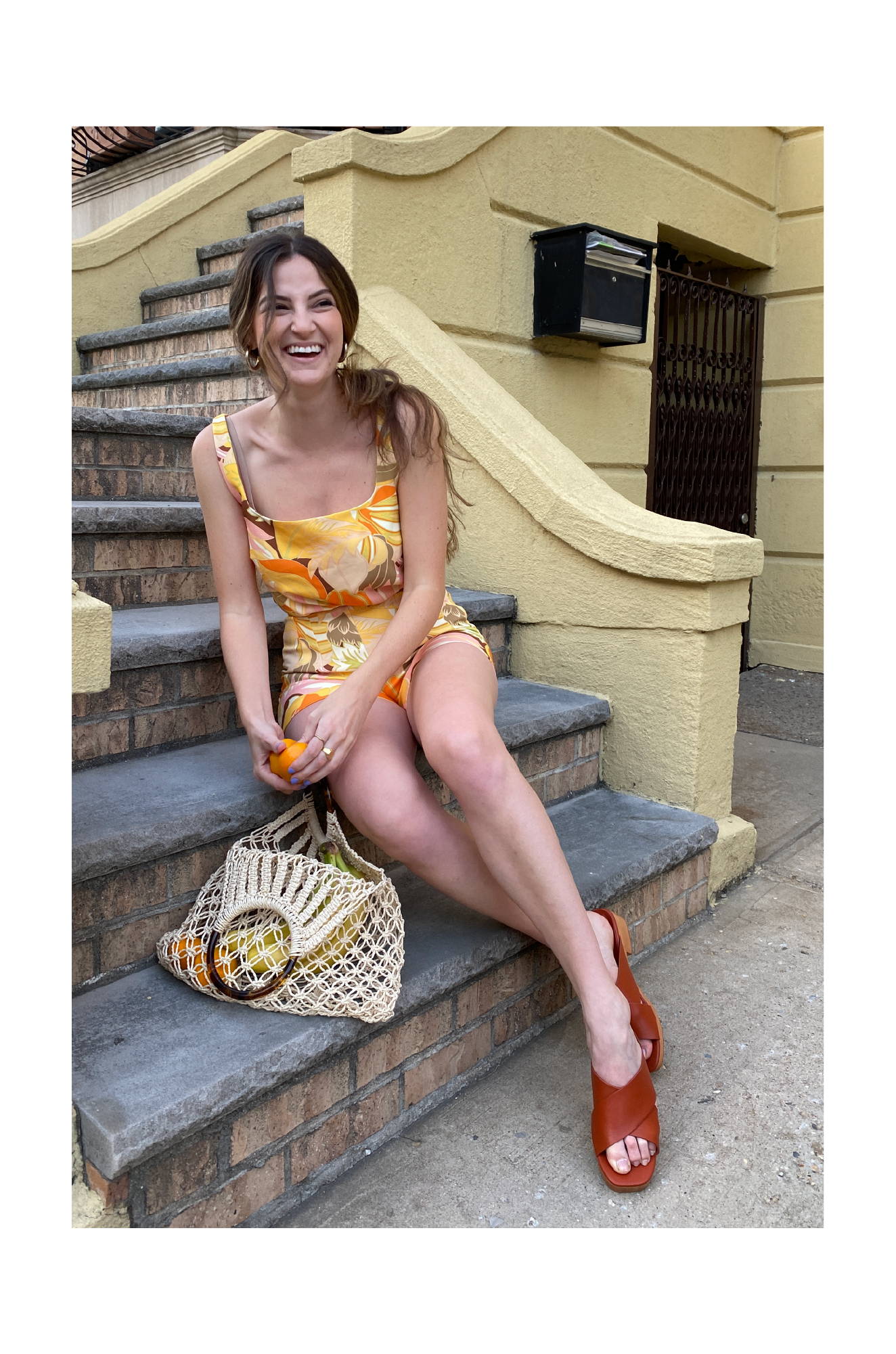 On an average day, you'll find me in:

Straight leg jeans, a cropped tank and mules.

When I'm not working, you'll find me:
Walking around Brooklyn, at an art museum, trying new restaurants, at the park with friends or at a concert.

What are you passionate about?
I'm passionate about creating genuine connections with the people I meet! I love knowing what makes a person who they are, how they perceive themselves, and what makes them tick. There's something so fun about hearing someone talk about what excites them.

Who or what inspires or influences your style?
Currently, I've been looking at Reese and Molly Blutstein (@double3xposure and @accidentalinfluencer) for fashion inspiration. I feel like they have such a great way of elevating classic pieces in a way that seems super accessible. I'm also really into Chainky Reindorf's (@chainkyr) Instagram feed. She has the most incredible outfits interspersed with fantastic art pieces and it's all color-coordinated!
Do you have a style icon? Why are they your style icon?
I'm not sure I have a style icon, I think I pull inspiration from several places but there isn't one person that I feel really is my "icon".

What are you watching or reading or hobbying right now?
Quarantine pulled me even deeper into the reality TV world, I've been watching a lot of Real Housewives and Love Island. I love how mindless it is, especially because I live with three roommates and we usually talk over the show anyways. Also, I've been watching Search Party and How To with John Wilson which both have me dying of laughter.

When I'm not watching TV I'm drawing, you can see my illustrations @illustratedbyelie.
What three things could you not live without?
Hot sauce, gold hoops, inky blue pens.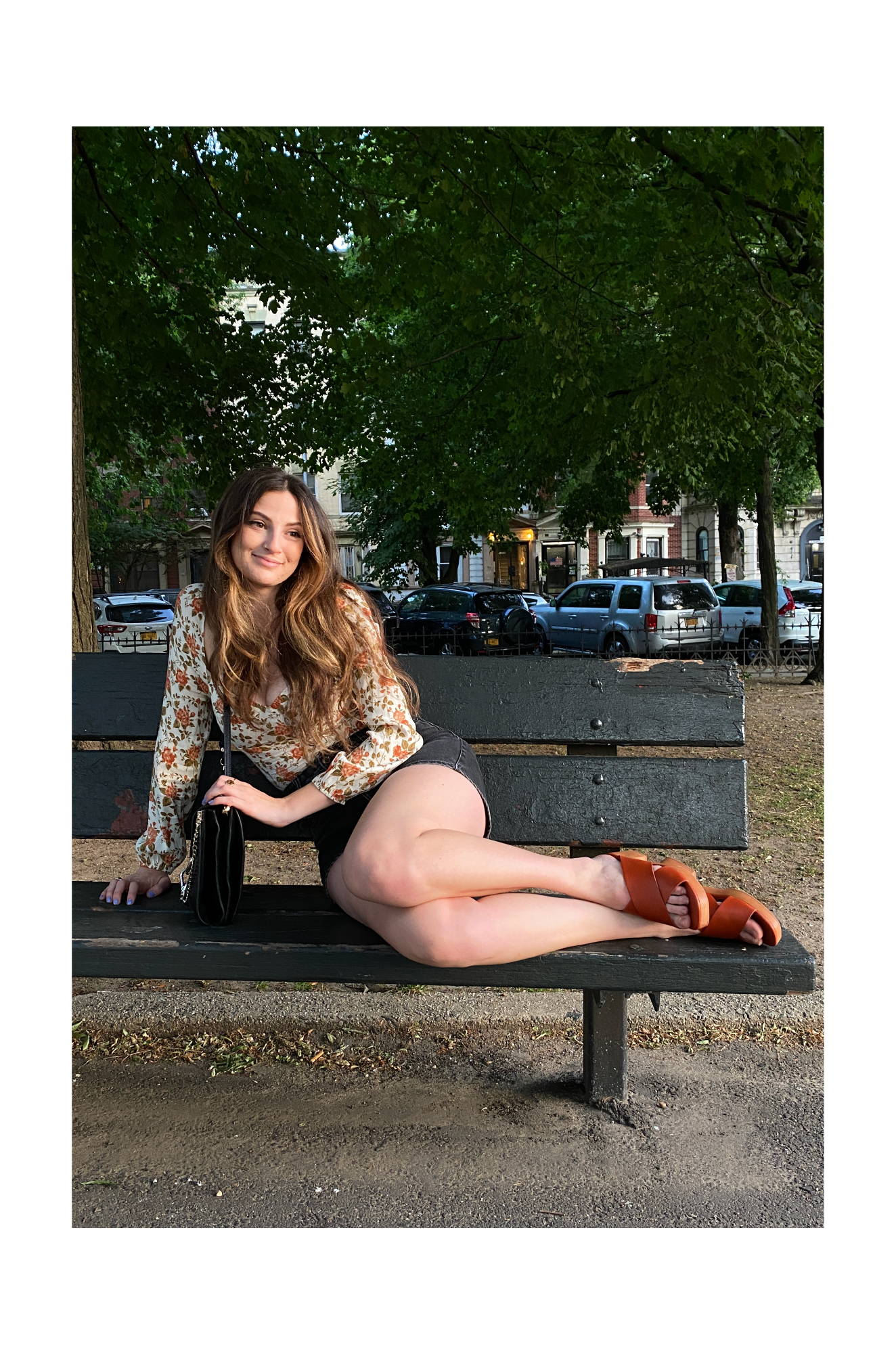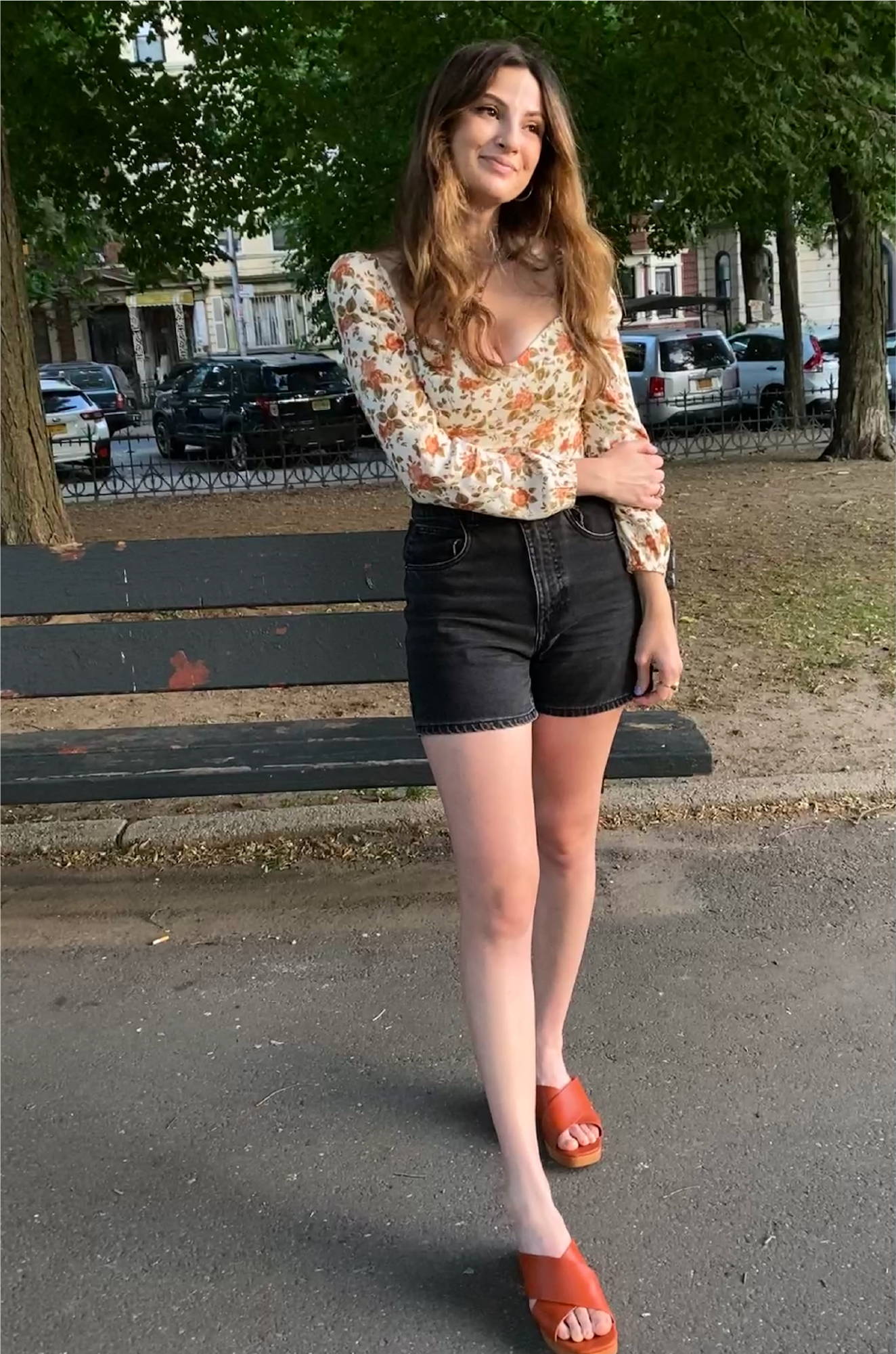 What article of clothing are you living in right now?
I'm living in this basic white boxy cropped tank. I have lots of fun patterned pants and at this point it's a uniform to wear the white tank and just swap out the pants.
What "traditional" styling rule do you love to break?
Mixing brown and black. Who made that rule? A neutral is a neutral.

What is one weird fashion trend from your youth that you kind of wish came back?
Oh wow, honestly I kind of want bedazzling to come back.
Sparkles make everything more fun.
What is one thing about yourself people might be surprised to find out?
I think ice cream is seriously overrated. Like it's good but have you had donuts?
---