MEET JESS
This is Jess and she is honestly the best. A fellow Ventura-gal, Jess encompasses the easygoing California vibe we're always looking for. With the blessing of some good coastal weather, Jess took a pair of Ninas to the streets and styled them all her own. Scroll for more on how Jess rolls 😎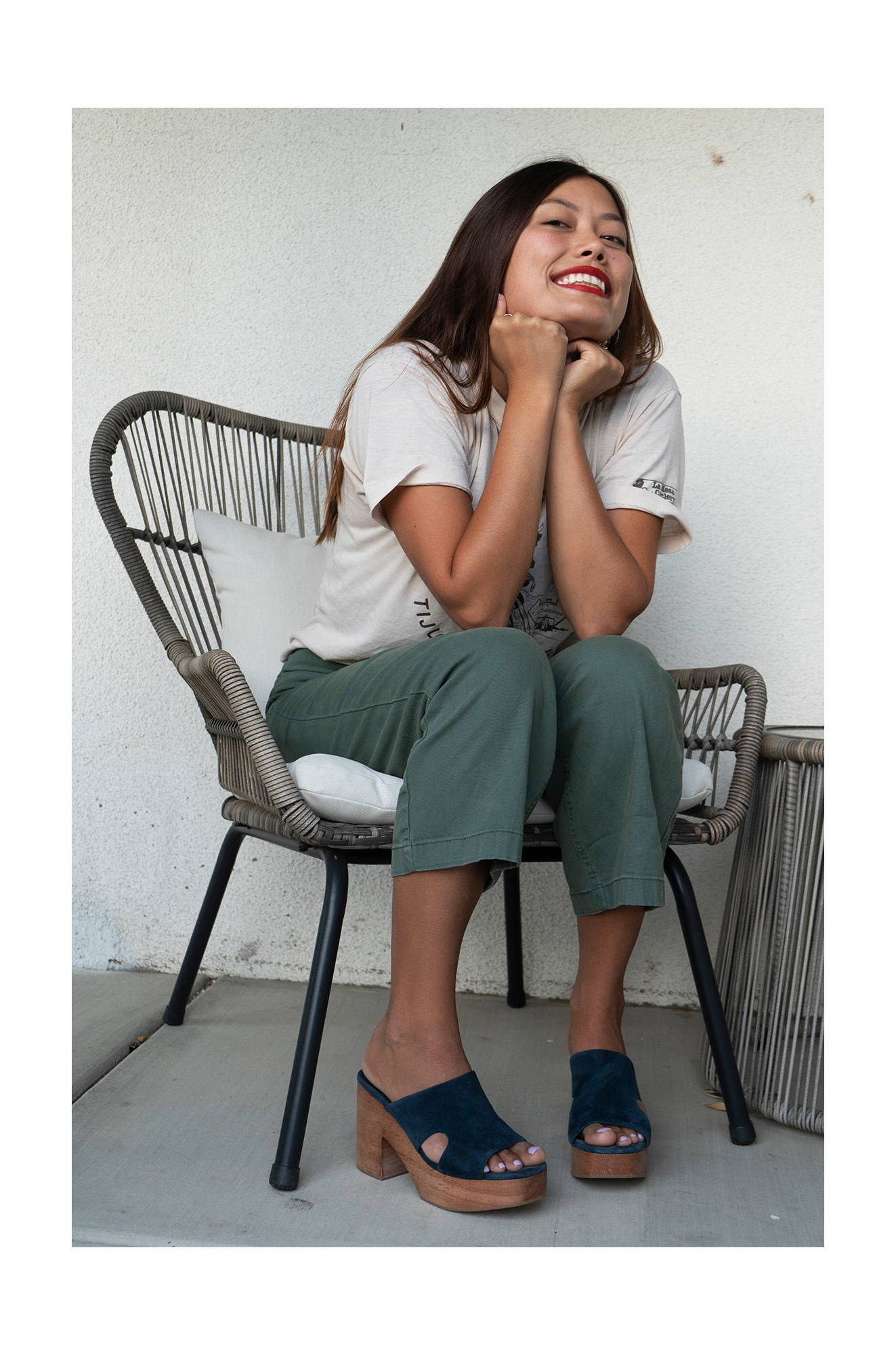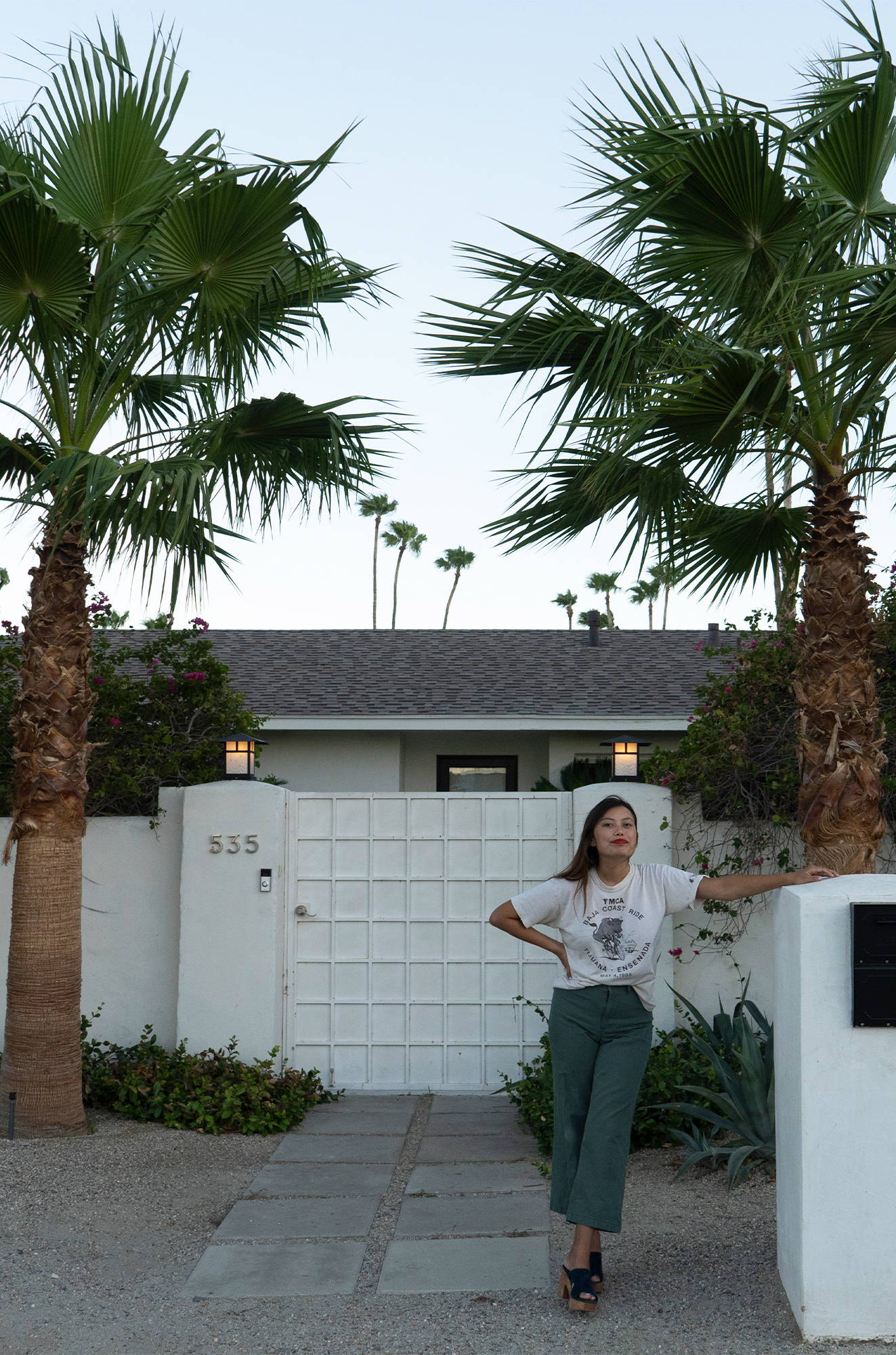 For those who don't know you, who are you and what do you do?
My name is Jess and I work in e-commerce marketing at Patagonia in Ventura, California. I'm a generally social person and I love to surround myself with friends and family. I've got an anxious personality so I tend to keep myself busy and can probably be found at the beach in whatever downtime I have.
Describe your style in three words.
Functional, relaxed, and thrifted (mostly)
Who or what inspires or influences your style?
My outfits are largely driven by thrifted finds, so old clothes are really what influence and inspire my style! I love the feeling of finding something that someone gave away or donated and bringing it back to life.
What inspires you?
I love observing color palettes in nature and in interior design.
On an average day, you'll find me in:
Cropped jeans or shorts, a comfortable vintage tee, and some kind of colored shoe.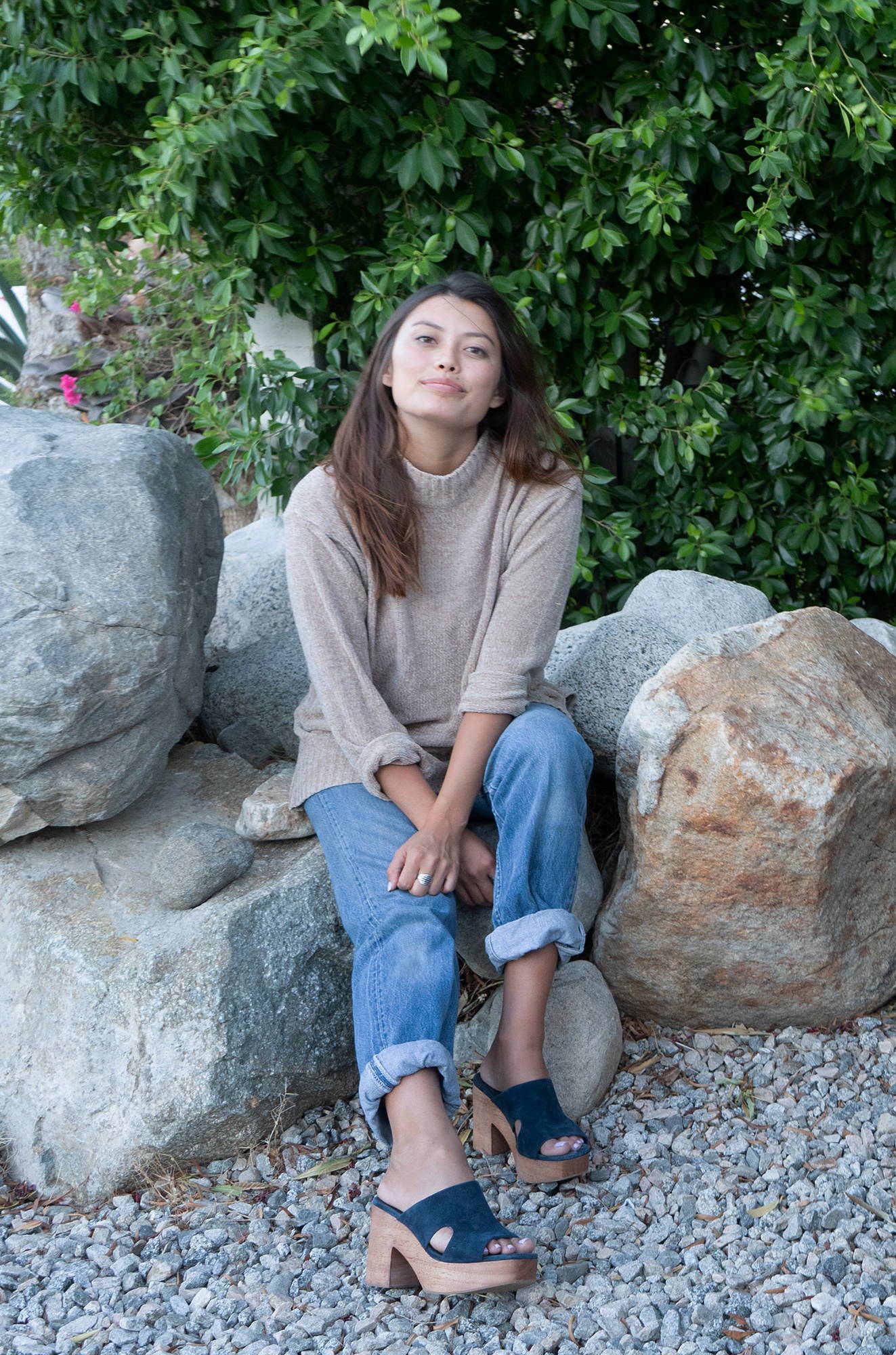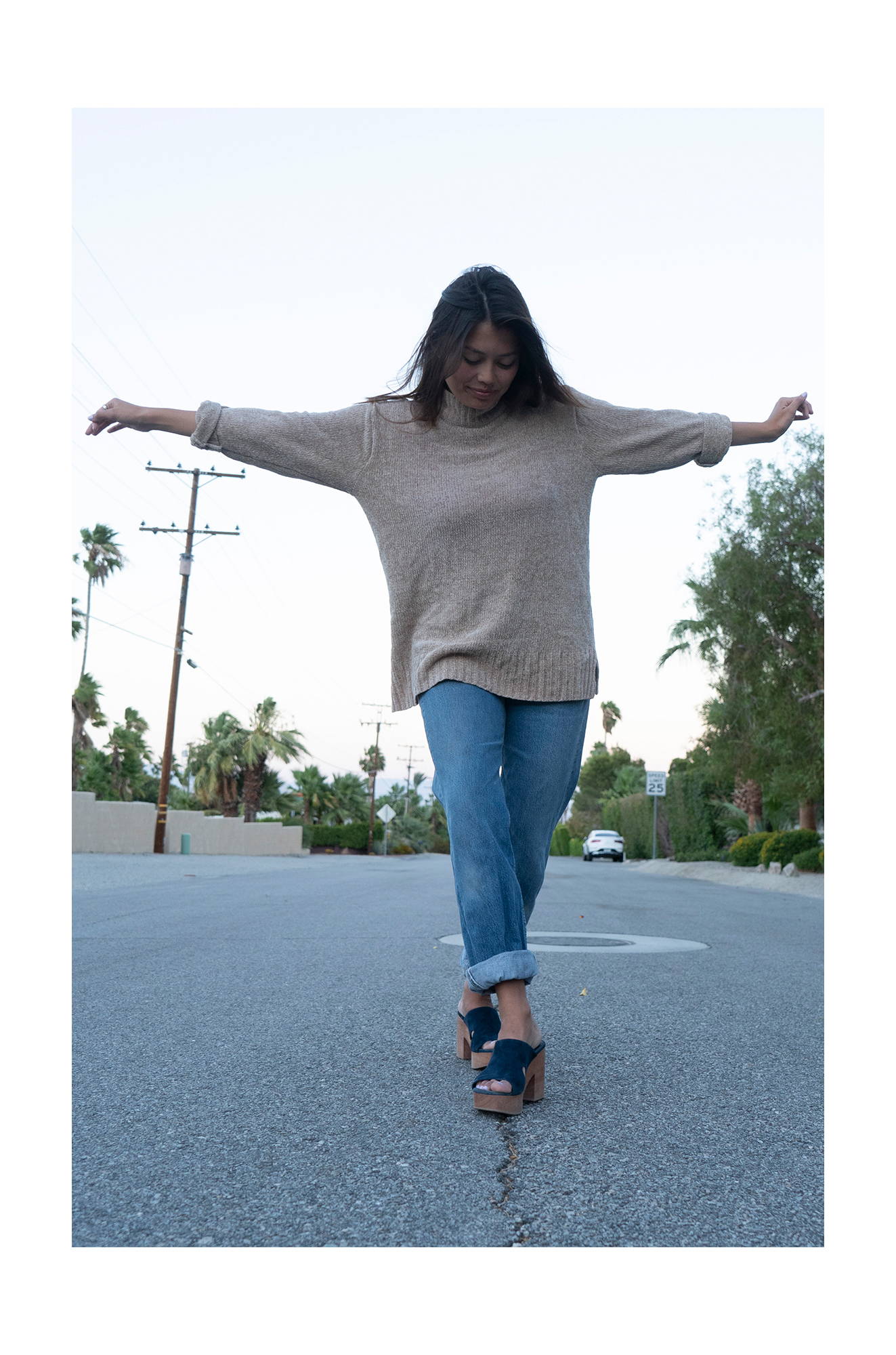 How did you find out about Charlotte Stone?
I first saw Charlotte's shoes at Findings Market in Ventura and immediately fell in love with Dolly. I got served Instagram Ads a few months later and have been admiring Charlotte Stone shoes ever since. I later got introduced to Charlotte by my boyfriend, who happened to be best friends with Charlotte and her husband Steve!
What article of clothing are you living in right now?
A thick, boxy white tee that I thrifted in Michigan. It's a super plain tee, but I have been wearing it with skirts, pants, shorts, dressy shoes, casual shoes, etc. in a bunch of different contexts: to the beach, to the mailbox, and to small outdoor gatherings (not much else going on right now).
What three things could you not live without?
My adorable puppy, Finney, and Palo Santo.
What "traditional" styling rule do you love to break?
I love to mismatch colors! I don't see the need for every color to tie in perfectly, so often times I'll wear shoes / tops / skirts that don't match at all.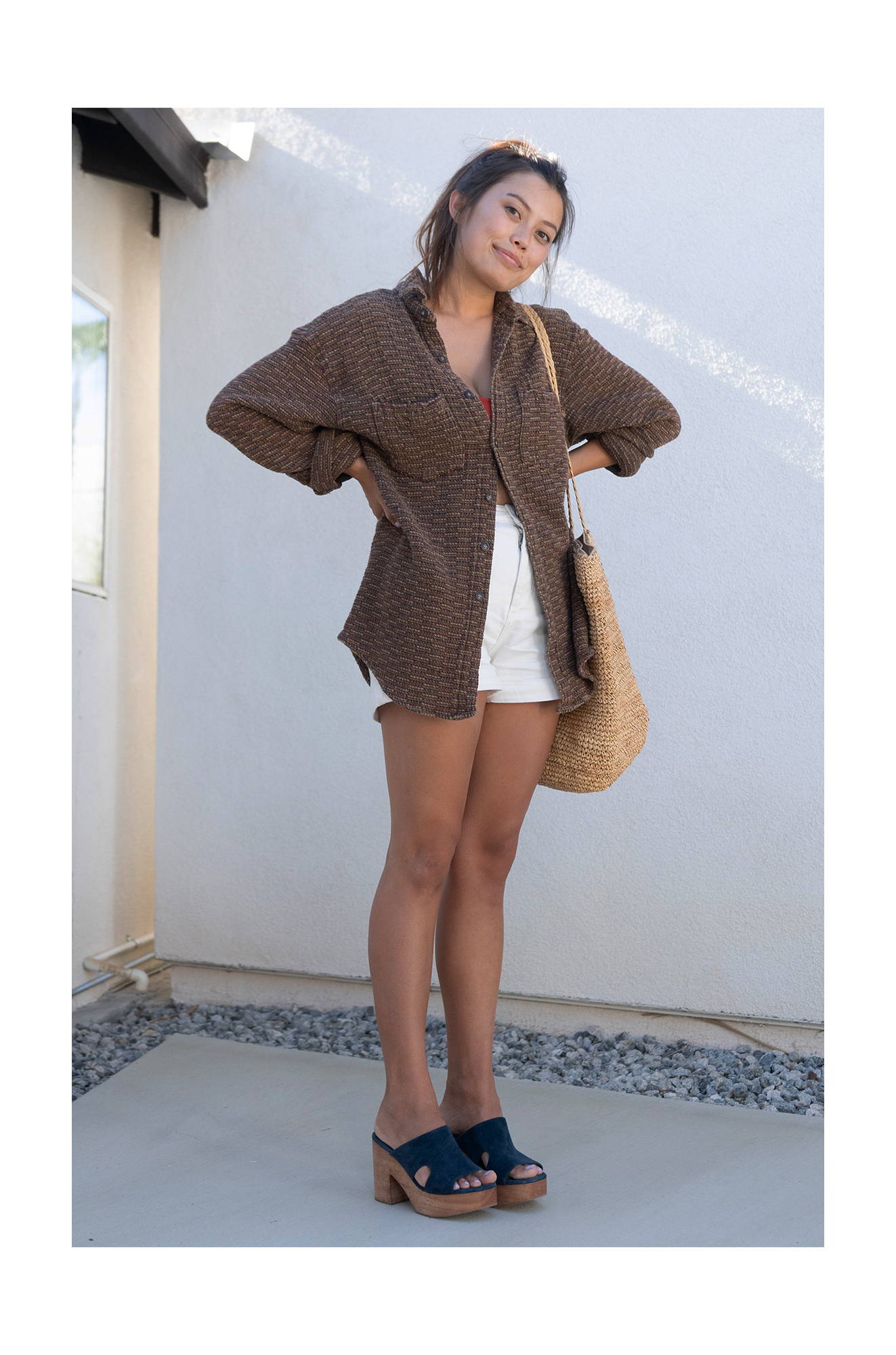 What is one weird fashion trend from your youth that you kind of wish came back?
Fanny packs are already on the rise and I'm loving it :)
What are you watching or reading or hobbying right now?
I just started participating in Vote Forward in preparation for the 2020 Elections, so I'm going to be mailing hand-written cards to voters in Florida to try to increase voter turnout ahead of the election. As per usual, I've been watching Nathan for You and listening to My Favorite Murder. Like most others, I've also taken up a couple new hobbies (making some basic macrame and gardening) to help pass the time.
When I'm not working, you'll find me:
At the beach with my dog and my boyfriend.
---
Rainbows by Us, Style by You