MEET JOHNNAY
Ok yes, our shoes are real cute, but what's even more cute and cool and stylish and inspiring are all the badass people in our shoes. So this year, we decided to pass the mic to some longtime supporters and CS connoisseurs, and asked them to help bring our shoes to life. The challenge? Style one shoe three different ways and tell us a little bit about yourself while doing it. The result? As expected, incredible.
Keep scrolling to see what Johnnay (@johnwithanaye on IG) gets up to in our Tejus Yolk Ellerys.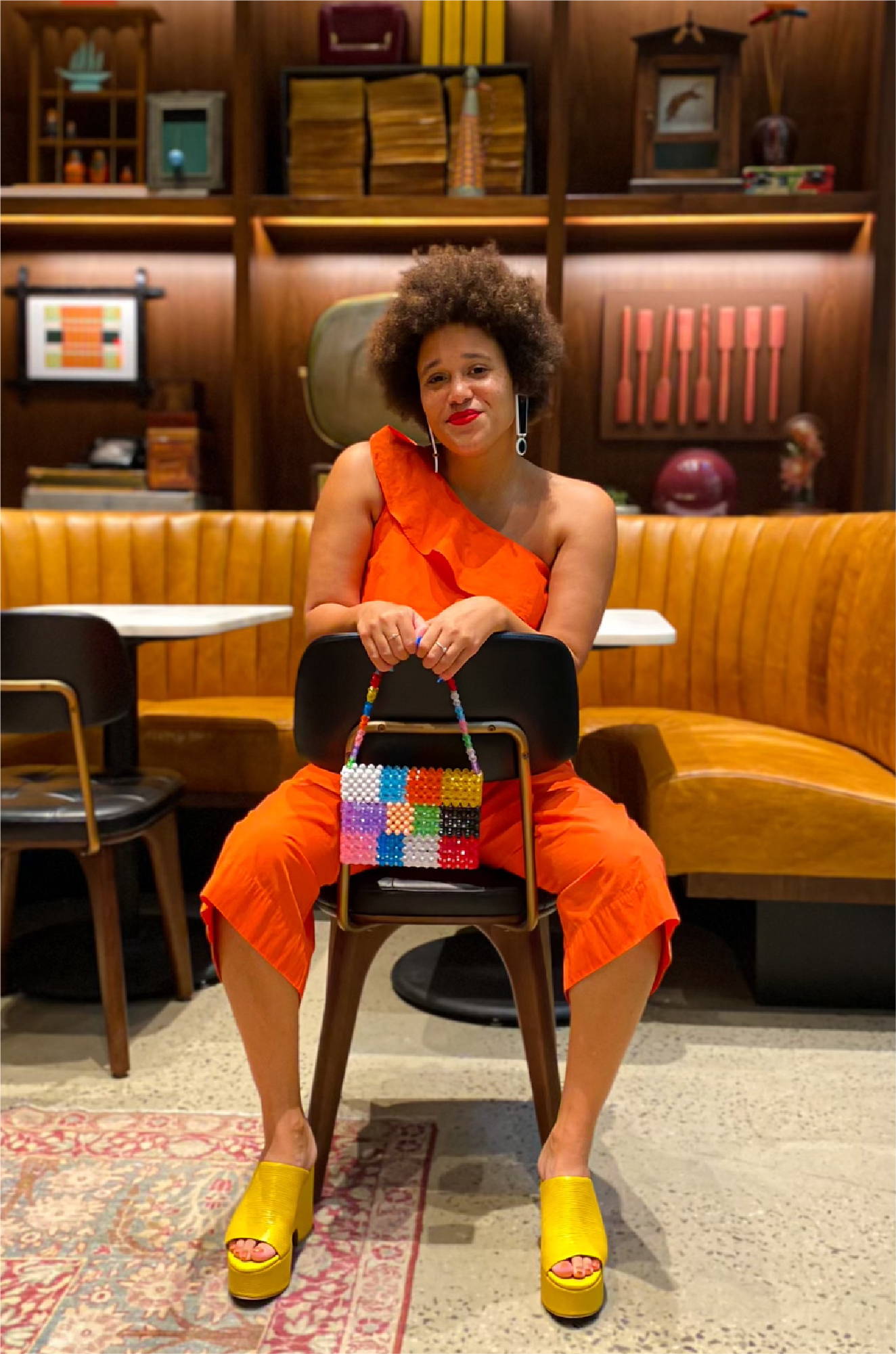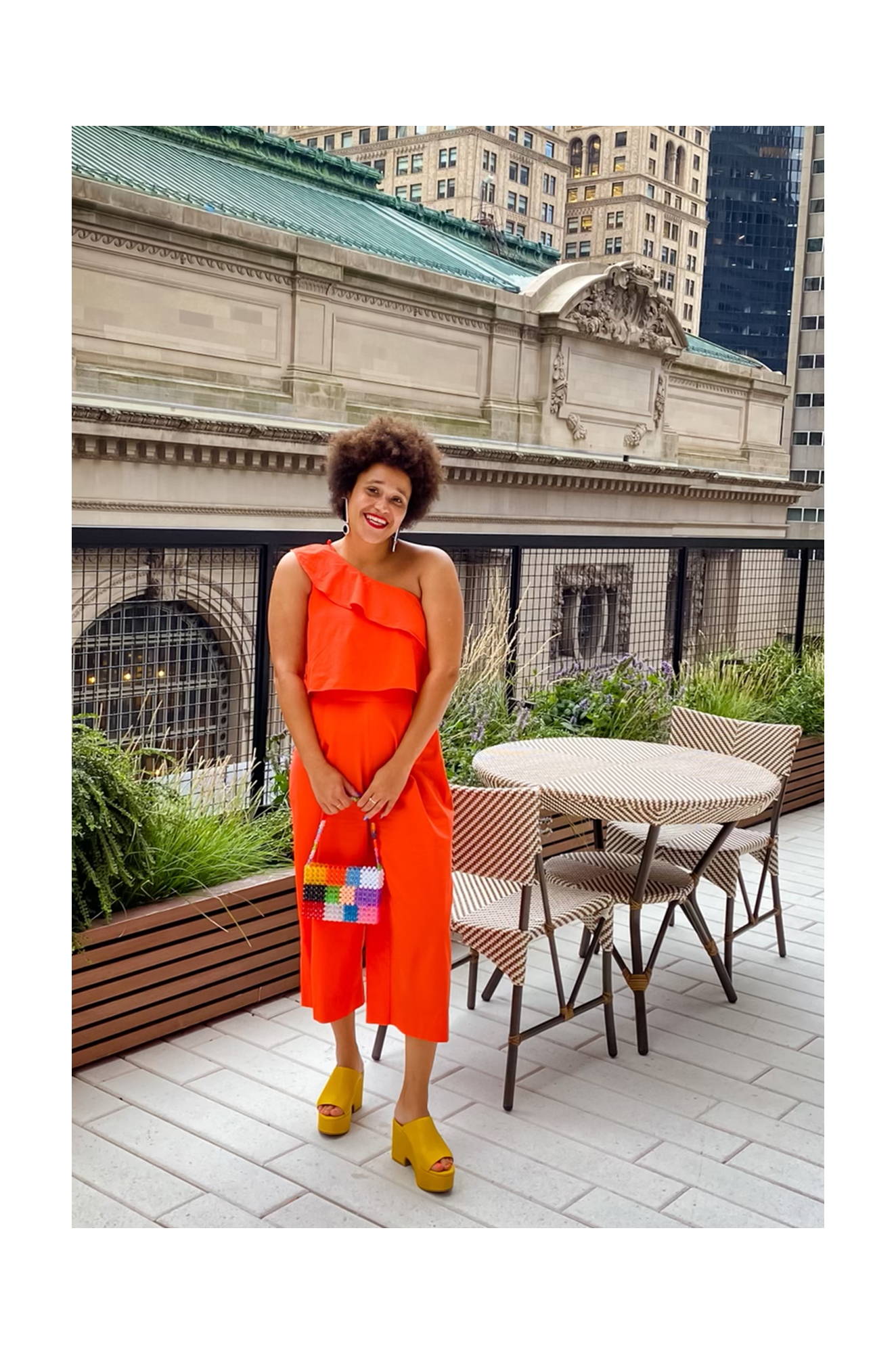 Who are you and what are you about?
Hi, I'm Johnnay! I currently work in philanthropy at a lesbian foundation focused on resourcing and distributing funds to programs and initiatives led by and for LGBTQIA+ communities. My goal in life is to center laughter and cultivate joy.

Where are you from & where do you live now?
Born and raised in the Midwest! Will always call the Twin Cities home but currently playing and loving in Brooklyn, NY!

How did you find out about Charlotte Stone?
Must have been Instagram. I saw the Lenu in Tropical and knew I needed it in my closet. I ordered them in a size 6 and they were too big (tragic) but luckily the following drop added size 5s and here we are—five pairs later.

Describe your style in three words.

Bright, warm, energetic!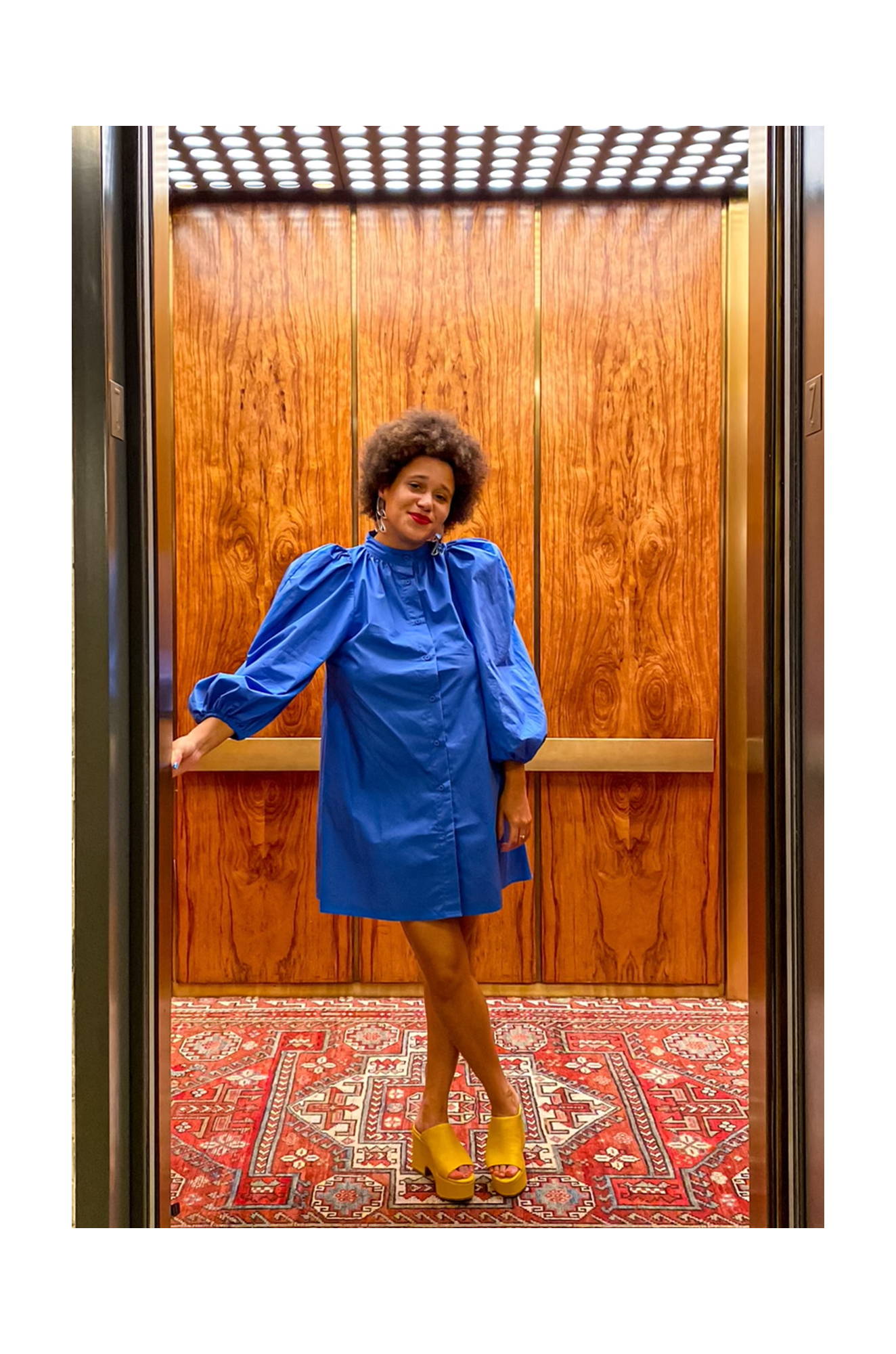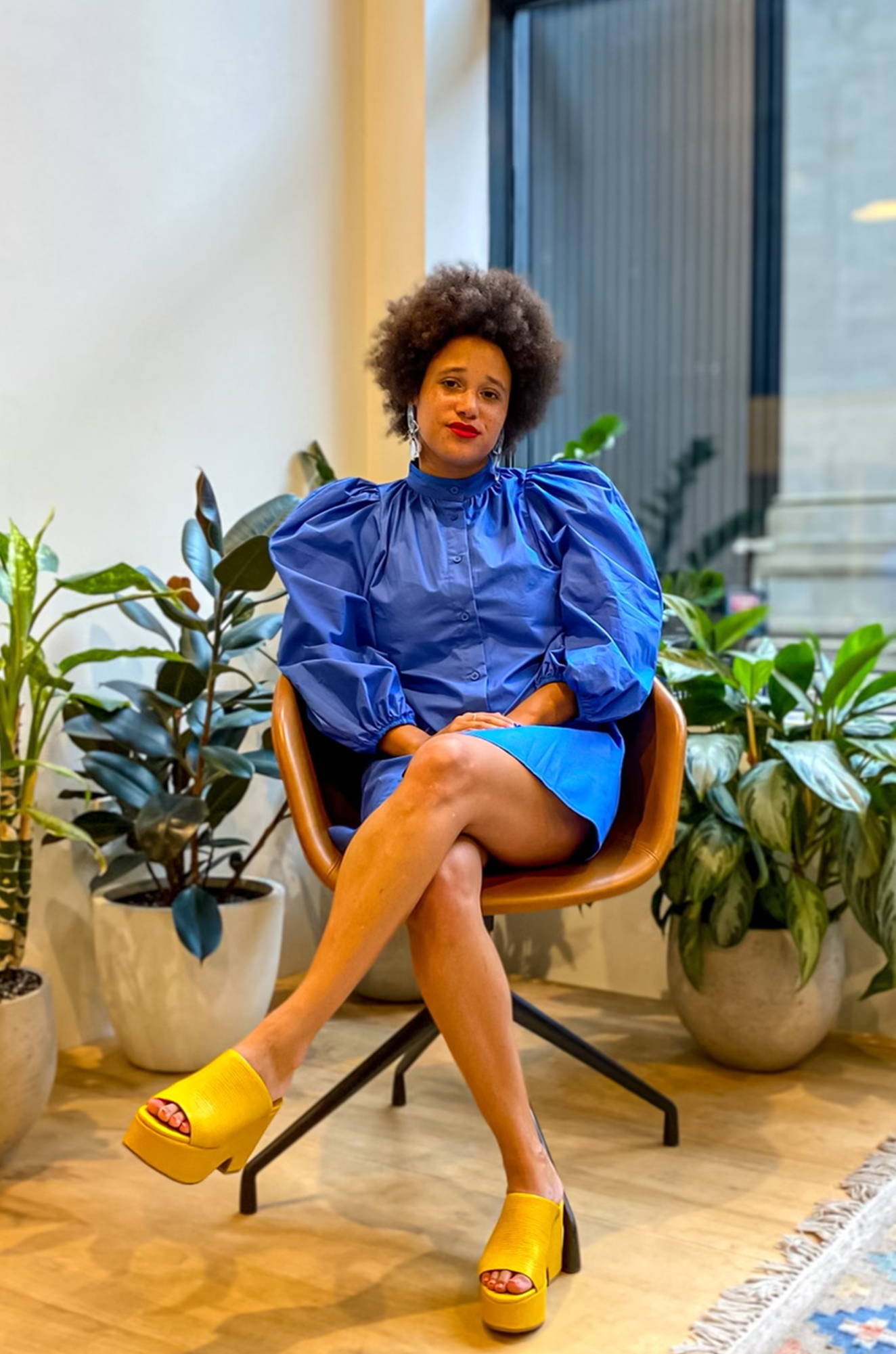 On an average day, you'll find me in:
Mismatched prints or yellow.
When I'm not working, you'll find me:
Bopping around the city, marveling at art, thrifting, or at a happy hour.
What are you passionate about?
Black queer joy.
Who or what inspires or influences your style?
My granny taught me the art of thrifting and what it means to be fashionable. I will always think of her as my biggest influence.
Do you have a style icon? Why are they your style icon?
An icon—not so much. But I do find inspiration by traveling, observing the people around me, and gravitating towards what excites me!
What are you watching or reading or hobbying right now?
The Book of Delights by Ross Gay. My girlfriend and I try to read a few essays a week. I'm always trying to find the silver lining in the messiness of being a human and the way he writes about the power of human connection gives me such hope for what is possible.

What three things could you not live without?
Poetry, laughter, and red lipstick.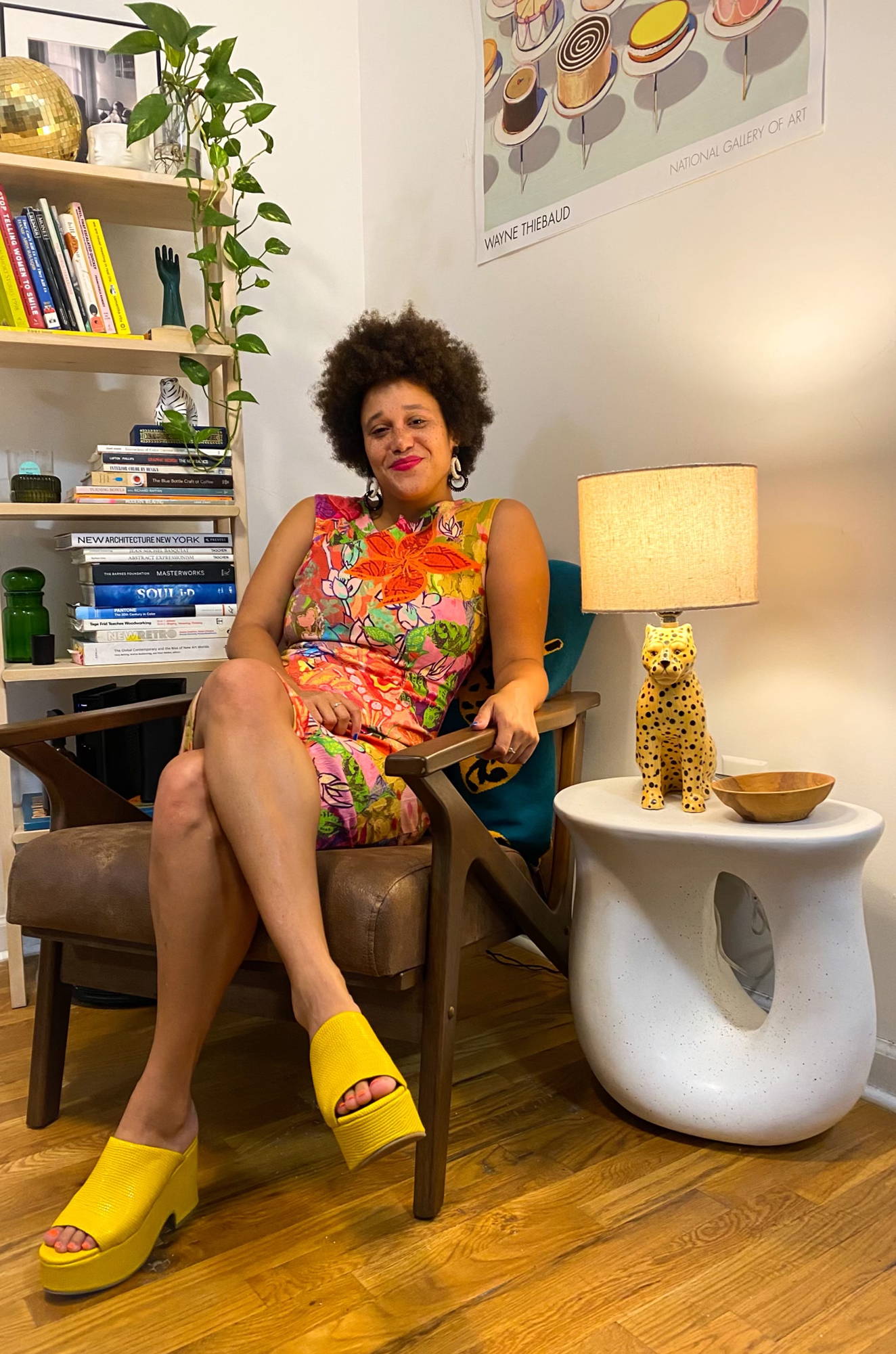 What article of clothing are you living in right now?
I just got a Girlfriend Collective one-shoulder bra and love how versatile it is! I wear it with biker shorts while running to the bodega, but also dress it up with a puffy skirt and dangly earrings for date night. Def a closet staple.
What "traditional" styling rule do you love to break?
Thinking that you can be overdressed! There's no such thing.
What is one weird fashion trend from your youth that you kind of wish came back?
Skorts and fluffy pens (bc they truly were a cute accessory tbh).
What is one thing about yourself people might be surprised to find out?
I love Valentine's Day and for the past few years, I've celebrated by doing something I love every day from February 1st to the 14th. I highly recommend this ritual. Treat yourself to those chocolate-covered strawberries and write yourself a love letter!
---