MEET LAUREN
Ok yes, our shoes are real cute, but what's even more cute and cool and stylish and inspiring are all the badass people in our shoes. So this year, we decided to pass the mic to some longtime supporters and CS connoisseurs, and asked them to help bring our shoes to life. The challenge? Style one shoe three different ways and tell us a little bit about yourself while doing it. The result? As expected, incredible.
Keep scrolling to see what Lauren (@sarter__ on IG) gets up to in our Nassau Allies.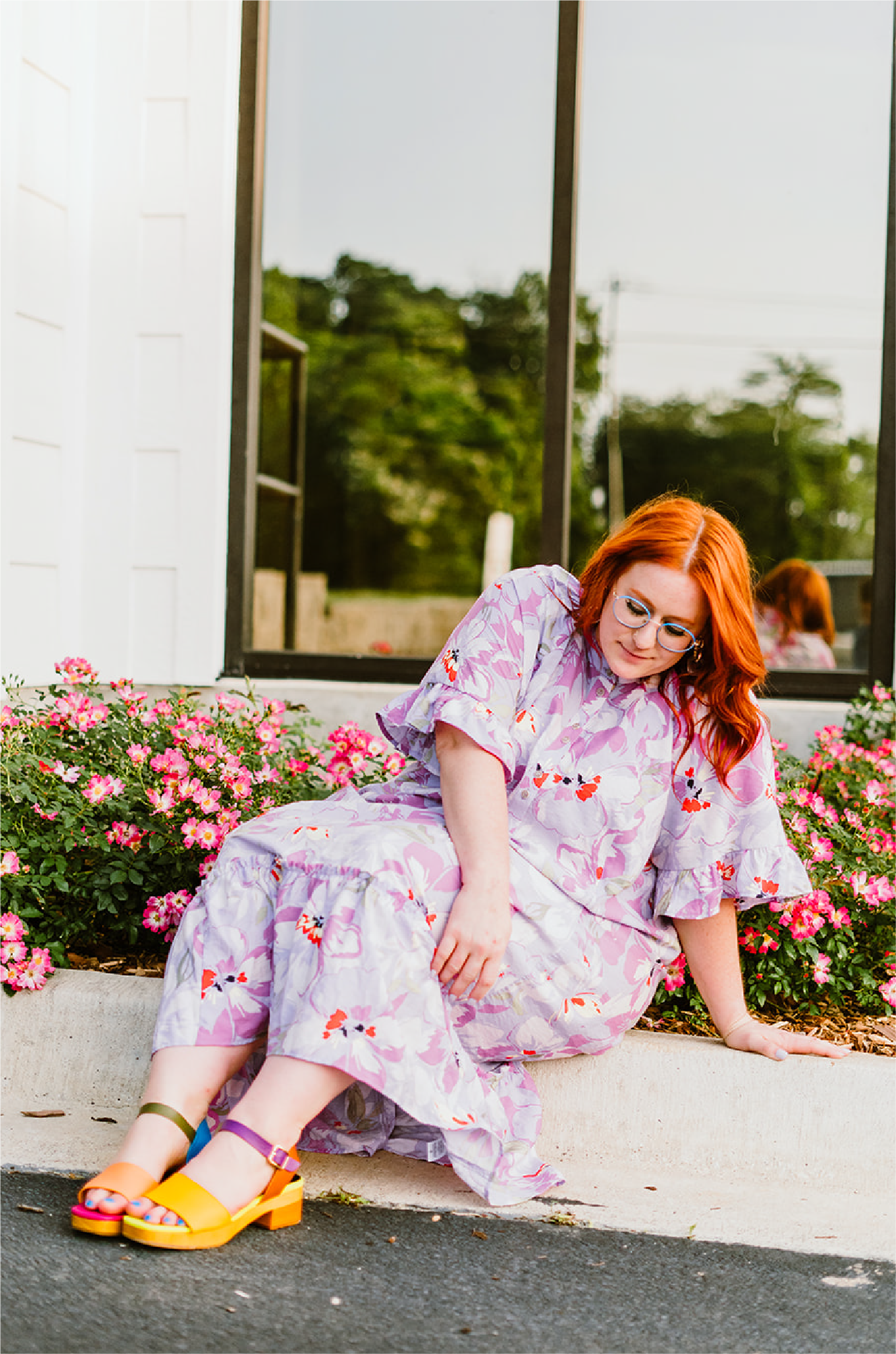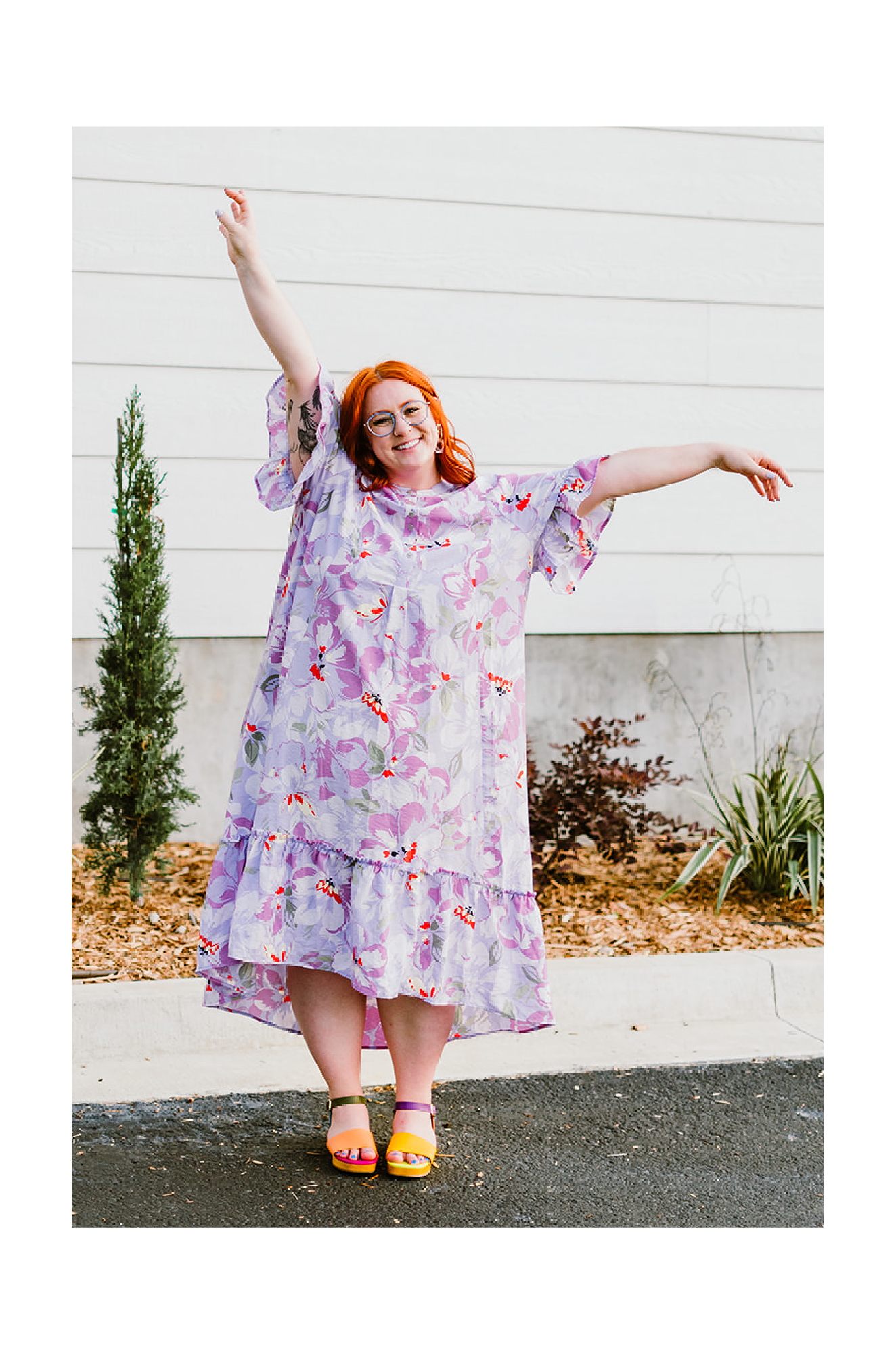 Who are you and what are you about?
Hello party people! I'm Sarter, a fun-loving city girl living in the country! I work with students in non-profit youth development and get so excited investing in the next generation; they're truly gonna change the world! I recently bought my first home, a 1943 historic fixer-upper that I'm turning into a deco-dreamhouse all on my own. I'm having so much fun expressing my creativity while bringing this home back to life; think BOLD bohemian 80's vibes! In the end, I'm hoping to furnish the house with at least 90% secondhand, vintage and sustainable goods. Eventually, the dream is to foster some kiddos in it who need a loving place to stay for a while. I'm originally from Dallas, but have made a sweet life for myself out here in the tall pine trees and quiet rolling hills of East Texas. I spend my weekends finding hidden gems at nearby thrift stores, enjoying live concerts at my fave local brewery with friends or working on the South House (my cutie nickname for this HGTV endeavour of mine). My fashion choices typically make me stand out in this town, which I secretly love. I'm in my late 20's and am just now finally learning how to make the most mundane things FUN!
Where are you from & where do you live now?
I grew up in the suburbs of North Dallas & now live about 2 hours away in small town East Texas, it's a dream!

How did you find out about Charlotte Stone?
I'm pretty sure the algorithm got me (thankfully)! A couple of years ago, I saw an ad for Charlotte Stone's RAF shoes in Lilac & knew I couldn't continue living on planet earth without them! Guess I should thank Zuckerberg for that one?!

How do your feet measure up in our shoes?

I have a narrow foot and high arch. Allie provides perfect support, fits true to size and is comfortable for hours while wearing!
Describe your style in three words.

Vintage, bright, functional!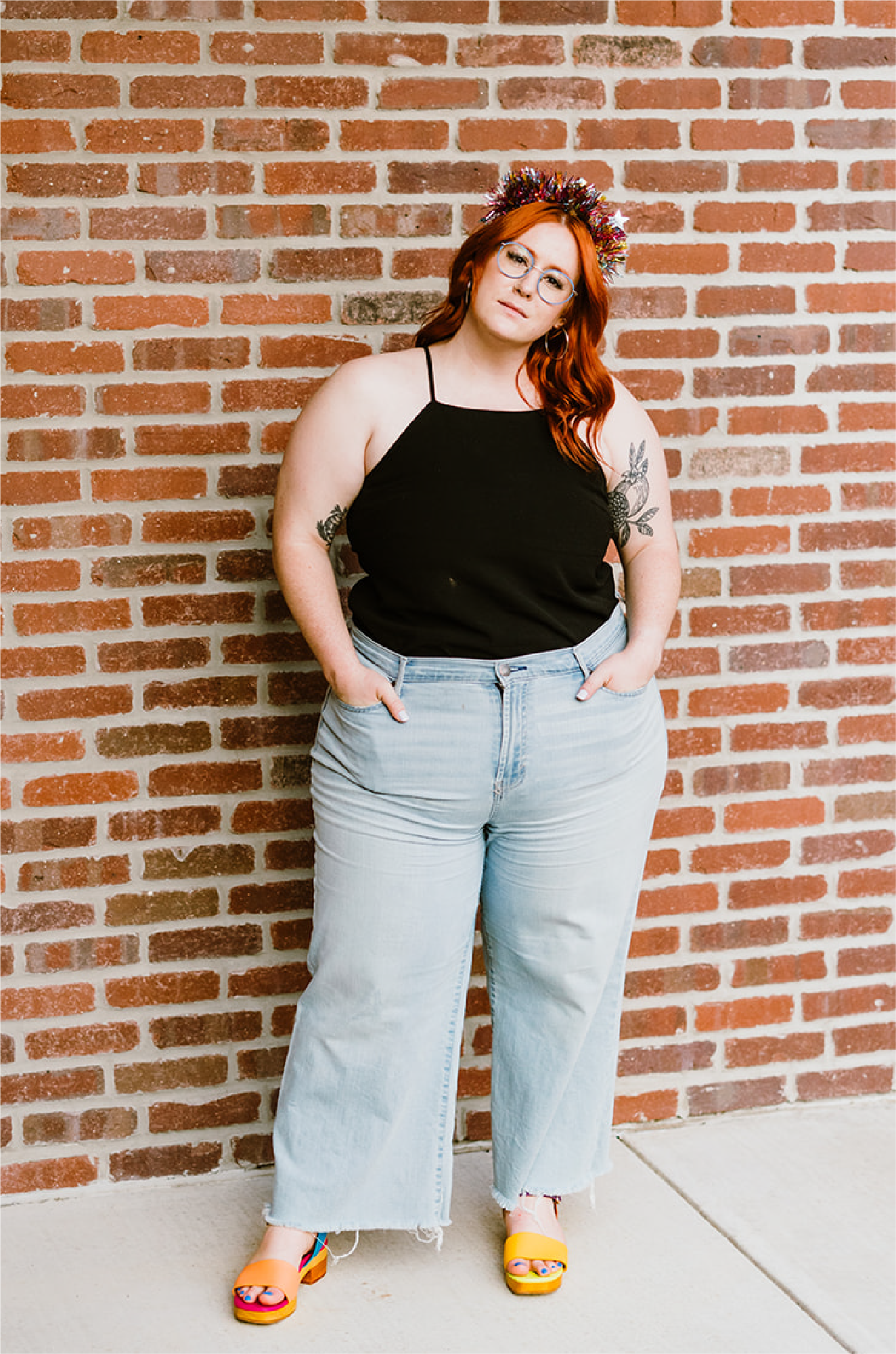 On an average day, you'll find me in:
On any given day, you'll find me in at least one bright color, and a fun earring. Oh—and I'm never without a platform sneaker or heel! Whenever I'm working on the house, my classic Carhartt overalls keep me going!
When I'm not working, you'll find me:
Road tripping to nearby towns with friends, dreaming up ideas for the South House, or cooking up a good meal at home.
What are you passionate about?
I find so much hope in knowing what the next generation is capable of.
Working with Jr. High & High School students ignites a passion in me to pursue the things I love most & put words into action when it comes to chasing my dreams. I love bringing light to dark places & reviving things that have been unloved for any amount of time. Whether its people, a piece of furniture, or an entire house, I love sparking JOY & bringing to life all the potential that something holds!

Who or what inspires or influences your style?
It's probably cliché, but I love "different". Wearing things that are bold or unique makes me excited! I love finding one-of-a-kind vintage pieces or creating garments that no one else has. Even if someone else has a completely different style than me, I enjoy seeing them fully own it & wear it confidently.
Do you have a style icon? Why are they your style icon?
I've recently been obsessing over Megan Crosby. She creates the most bright, fun & bold made-to-order garments, get this, SUSTAINABLY! Fun patterns, bright colors, glitter, ruffles...she does it all!
What are you watching or reading or hobbying right now?
Aside from remodeling the home, I love binging out on true crime Netflix docs or watching NPR Tiny Desk Concerts. You might also find me watching some escapism reality TV like The Bachelor if I get desperate enough.
What three things could you not live without?
I can never have enough mango boba tea, can't live without my airpods & would never feel complete without my platform checkered Vans!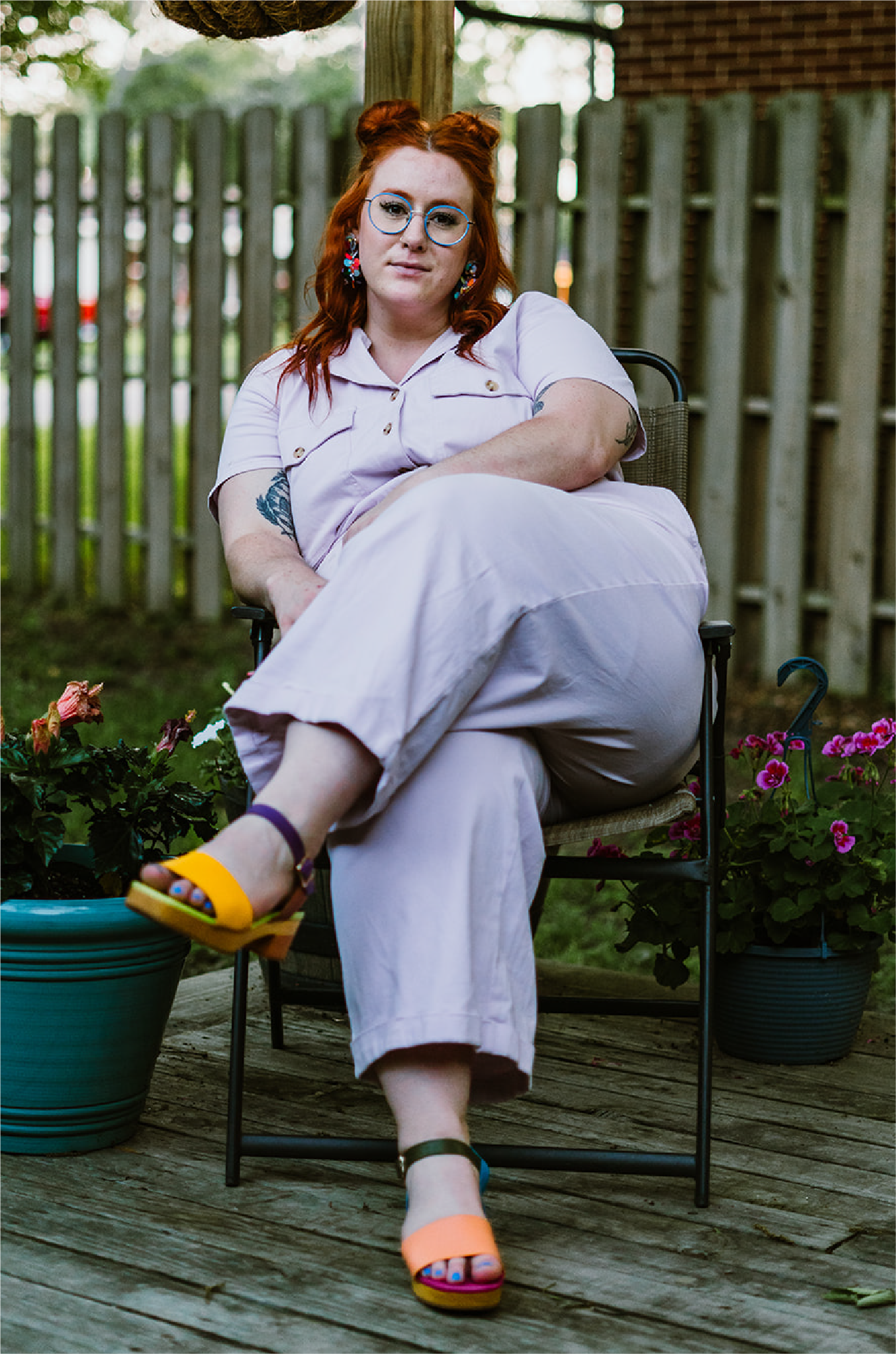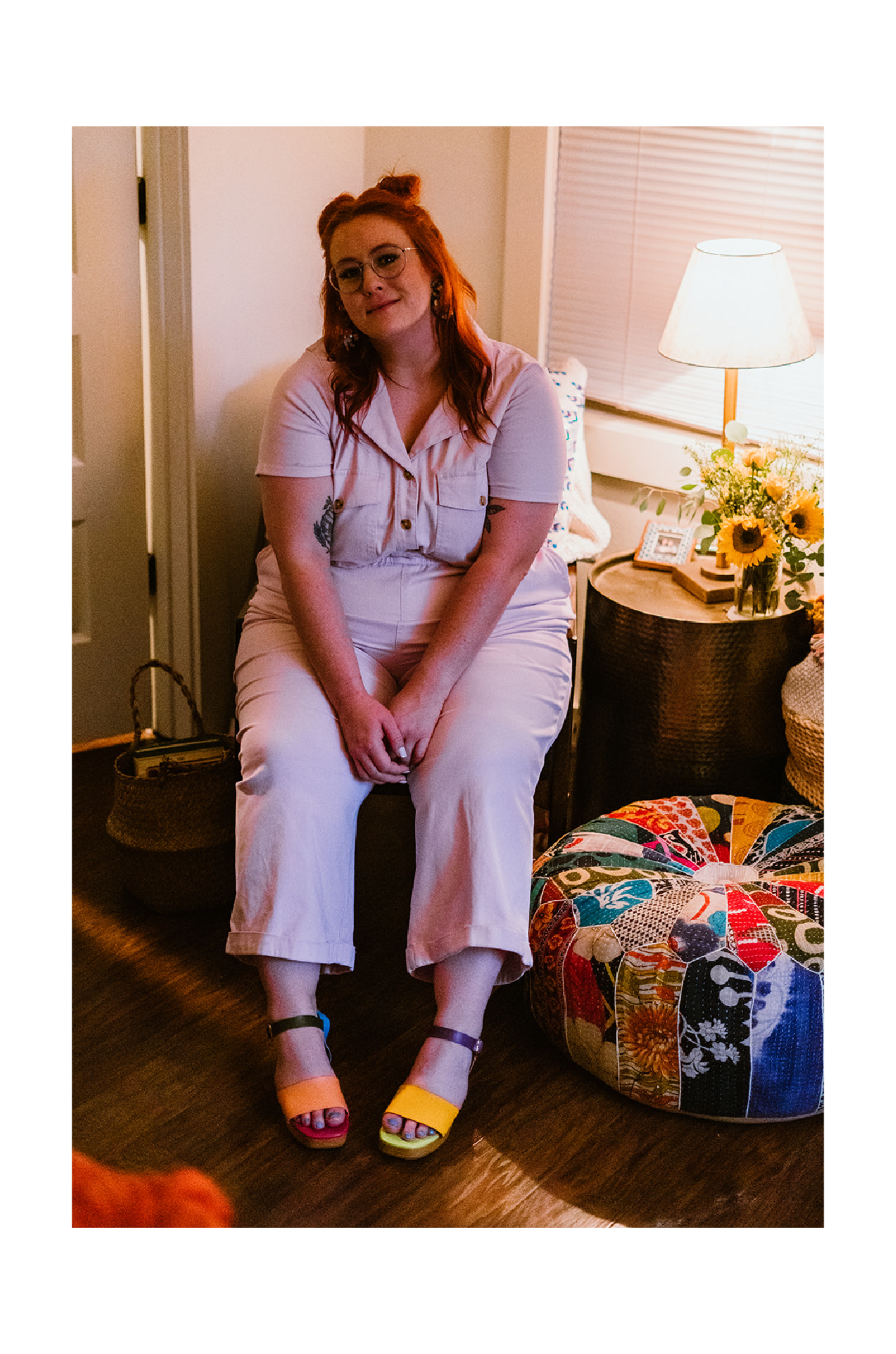 What article of clothing are you living in right now?
I'm currently spending most of my days in a collared jumpsuit. Whether it's pastel, patterned or a bold color, something about a good wide-leg jumpsuit just makes me feel ALIVE! If we're being honest, it's probably the fact that it has pockets.
What "traditional" styling rule do you love to break?
Pattern mixing is my favorite way to break the rules of fashion.
Florals with stripes? Plaid with polka dots? Completely monochrome from head to toe? Bring it on!

What is one weird fashion trend from your youth that you kind of wish came back?
Maybe it's just me, but were gaucho pants really all that bad?! I'm secretly hoping this fun & comfy trend might make its way back around the fashion trend carousel!
What is one thing about yourself people might be surprised to find out?
I think people may be surprised to know that as outgoing and extroverted as I am, I love my alone time. The older I get, the more I truly like myself. I feel recharged after I spend a day hanging out, processing my thoughts & taking care of me. In a world that needs to be constantly entertained or distracted, it feels refreshing to know that when it all goes away, I can still enjoy my own presence.
---