MEET LENEA
Ok yes, our shoes are real cute, but what's even more cute and cool and stylish and inspiring are all the badass people in our shoes. So this year, we decided to pass the mic to some longtime supporters and CS connoisseurs, and asked them to help bring our shoes to life. The challenge? Style one shoe three different ways and tell us a little bit about yourself while doing it. The result? As expected, incredible.
Keep scrolling to see what Lenea (@leneasims on IG) gets up to in our Rainbow Donnas.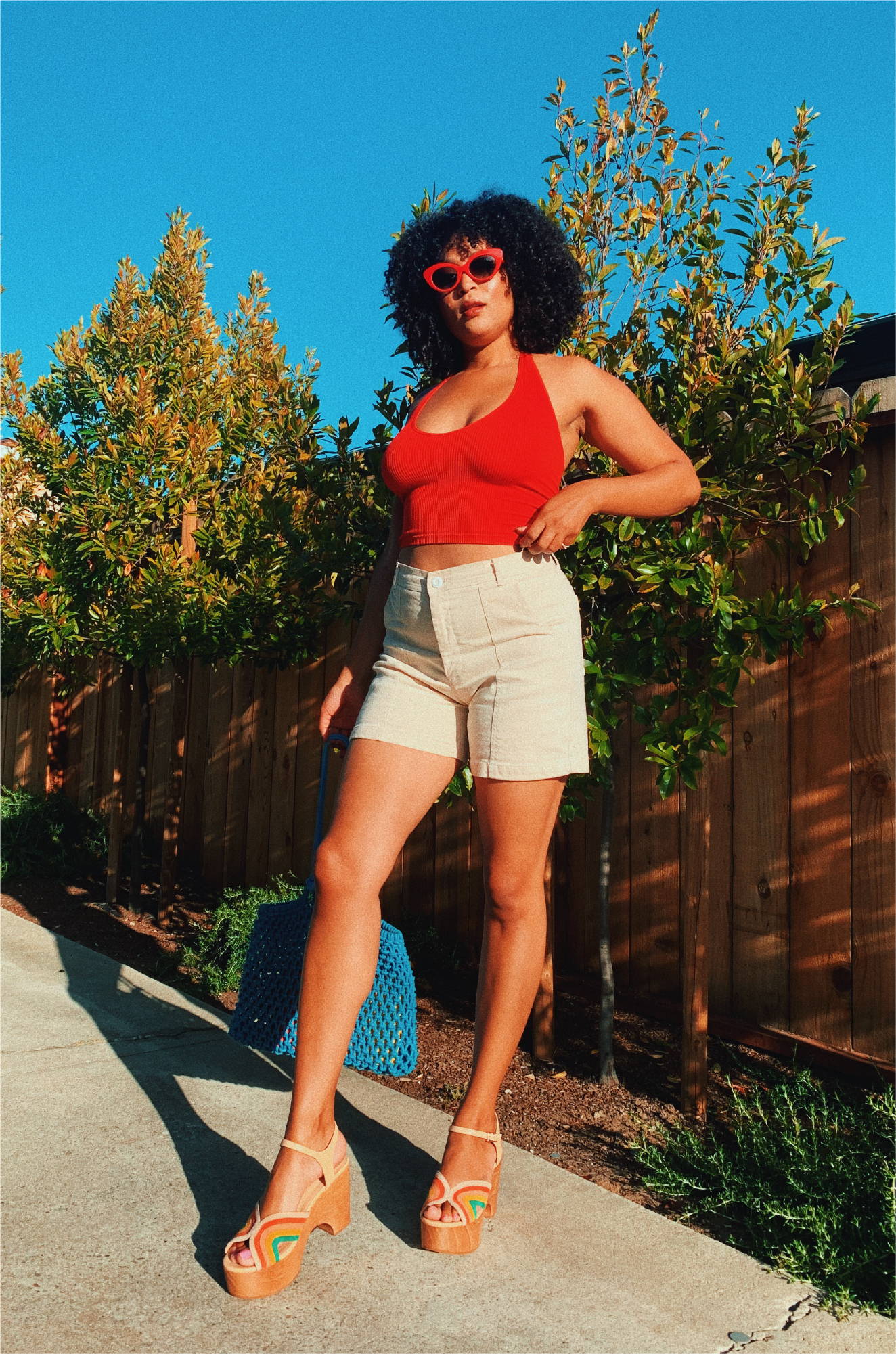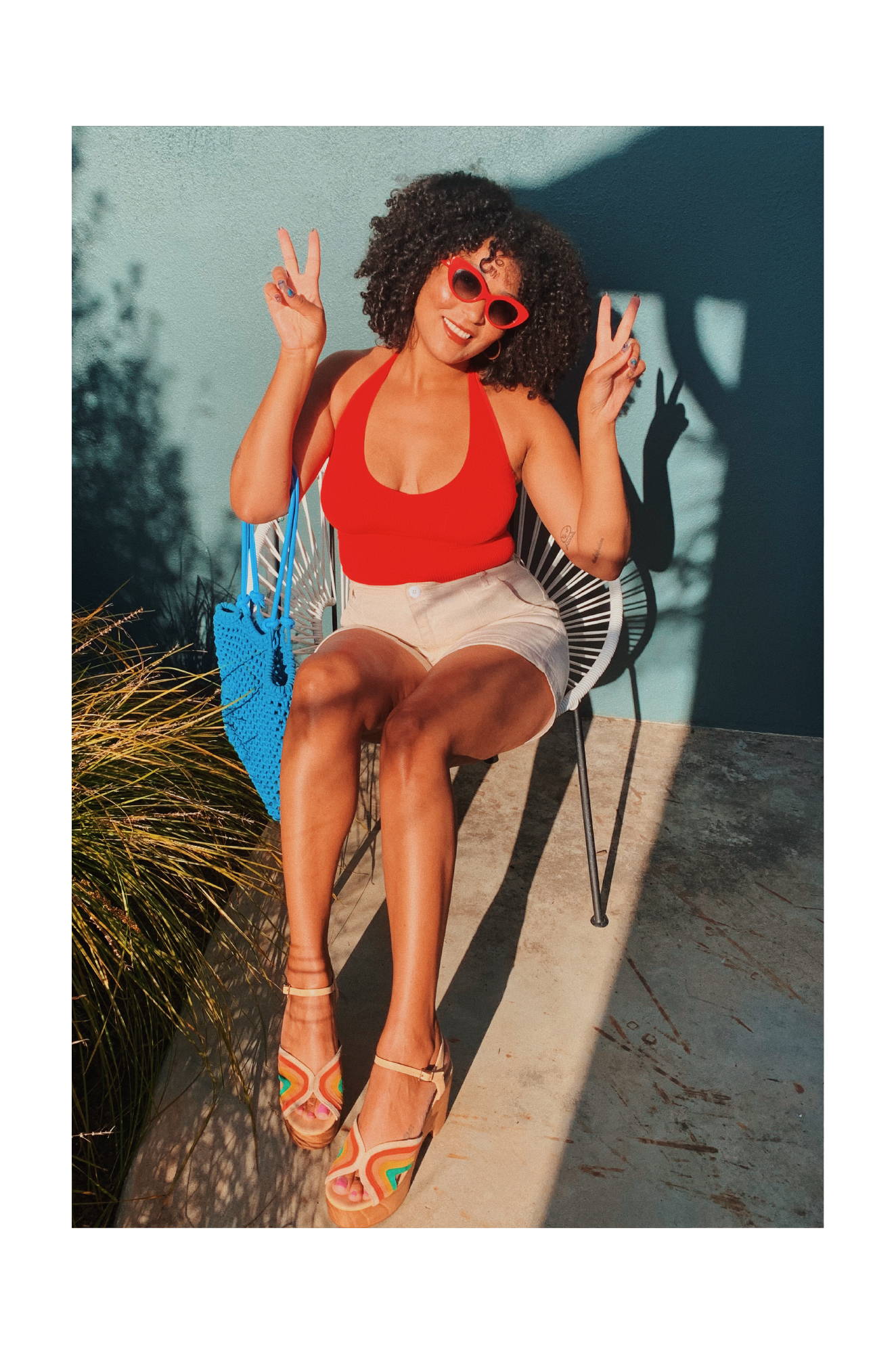 Who are you and what are you about?
I'm Lenéa! I'm a spiritual guide, writer, community builder, and creative chaos personified :) I am the founder of dual education networks called Inner Play and Outer Work, membership communities that help visionary thinkers embody values of self-care and community care, respectively. Beyond my "work," I consider myself a 'slut for ideas,' a hoe for hobbies, a forever student, and a child of the universe. I crave knowledge, connection, evolution, and deep joy for all.
Where are you from & where do you live now?
I'm originally from Pasadena, CA and now live in Santa Cruz, CA by way of Boston, London, and Los Angeles :)

How did you find out about Charlotte Stone?
Instagram, probs! I fell in love with the Lenu and the rest is history!
Describe your style in three words.
Sexy, colorful, kindergarten.
What inspires you?
Anything that clears my head enough for me to listen to the universe: art, literature, forest walks, ocean gazing, daydreaming, mushrooms, tarot, my community.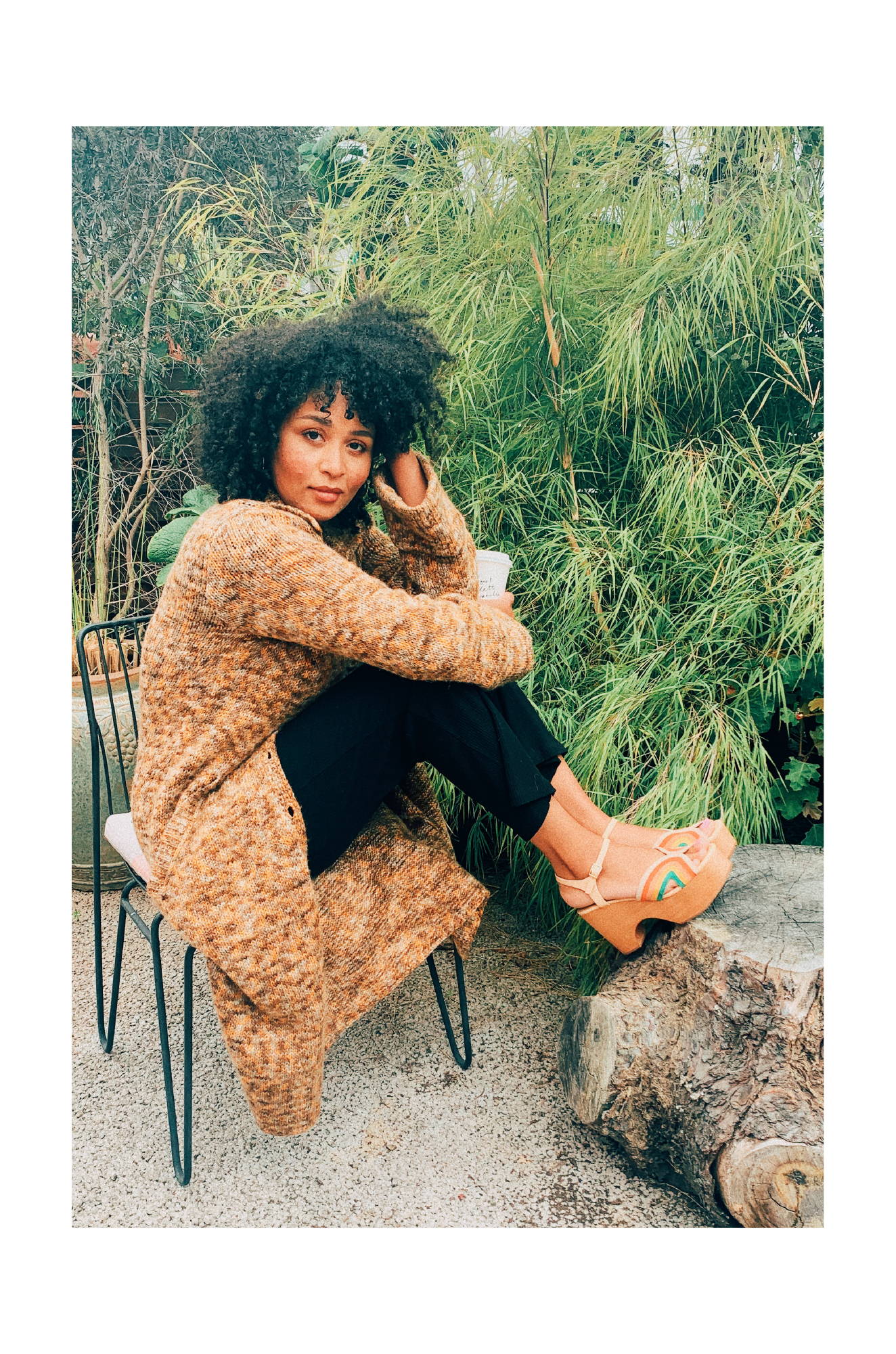 On an average day, you'll find me in:
My house, wearing some version of a mumu, wandering around, taking copious notes until I finally settle on an idea and sit down to write.

When I'm not working, you'll find me:
Reading, cooking, beading, sewing, playing with my puppy, perusing the internet for visual inspo, shopping, daydreaming, decorating, taking verrryyyy long baths.

What are you passionate about?
I'm passionate about people living lives that respect their highest selves. What that really means is that I want people to think more deeply about the things that matter to them and then to figure out how to put those things into practice in their daily lives. I want people to live their values, not just dream about them.

Who or what inspires or influences your style?
Carrie Bradshaw, Frankie Bergstein, Tracee Ellis Ross
Do you have a style icon? Why are they your style icon?
See above :) I love all these ladies because they embrace a strange silhouette, have fun with clothes, and see clothing the way that I do: as an opportunity to express joy!

What are you watching or reading or hobbying right now?
I have been rewatching Grace & Frankie like it's my job. Idk what it is about that show but it just feels like such a balm on my heart these past few months. I'm kind of between hobbies but I've been wanting to pick up punch needling, natural dyes, or maybe experiment with more styles of beading.
What three things could you not live without?
My partner, my puppy, and my tarot deck.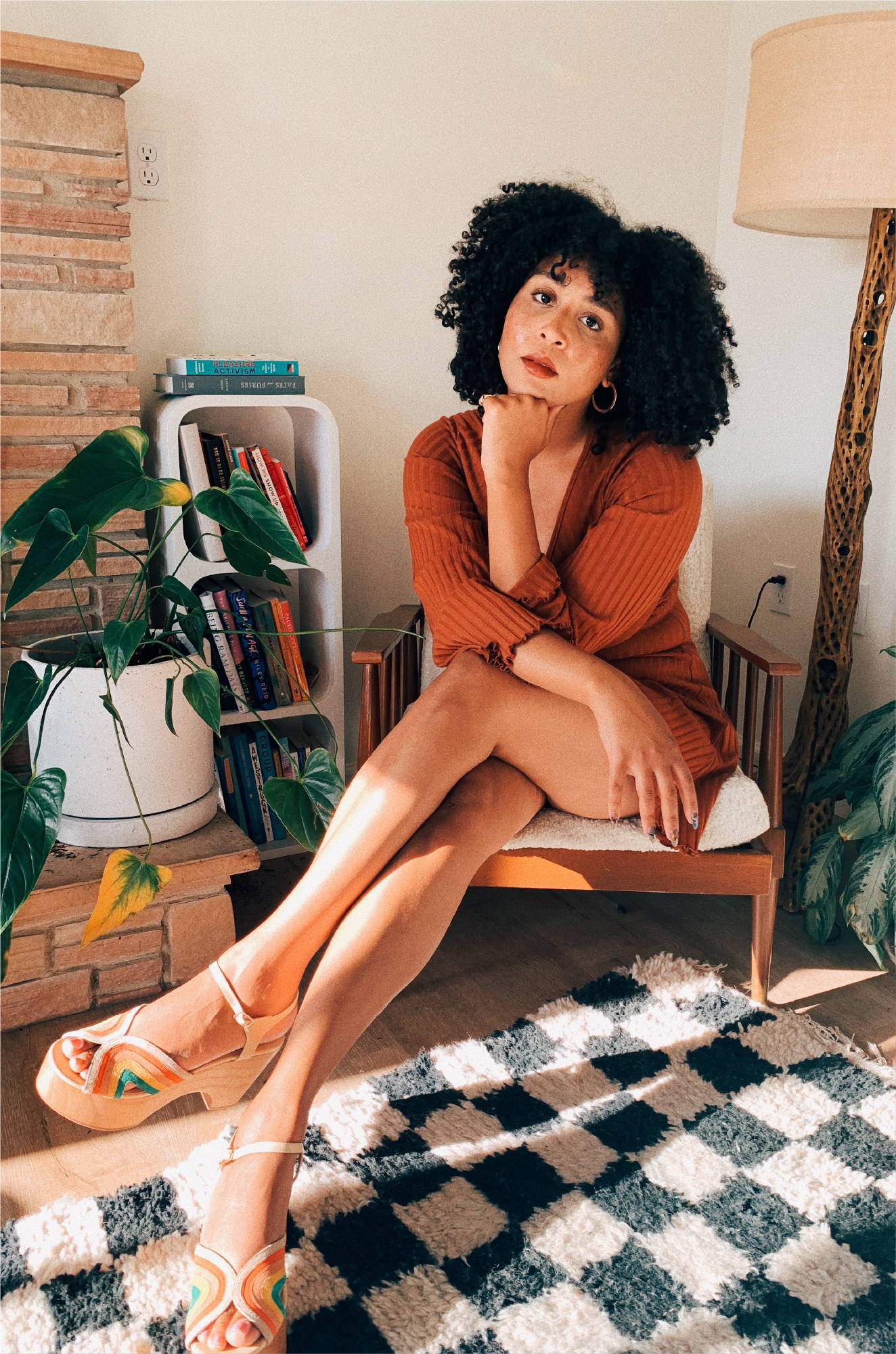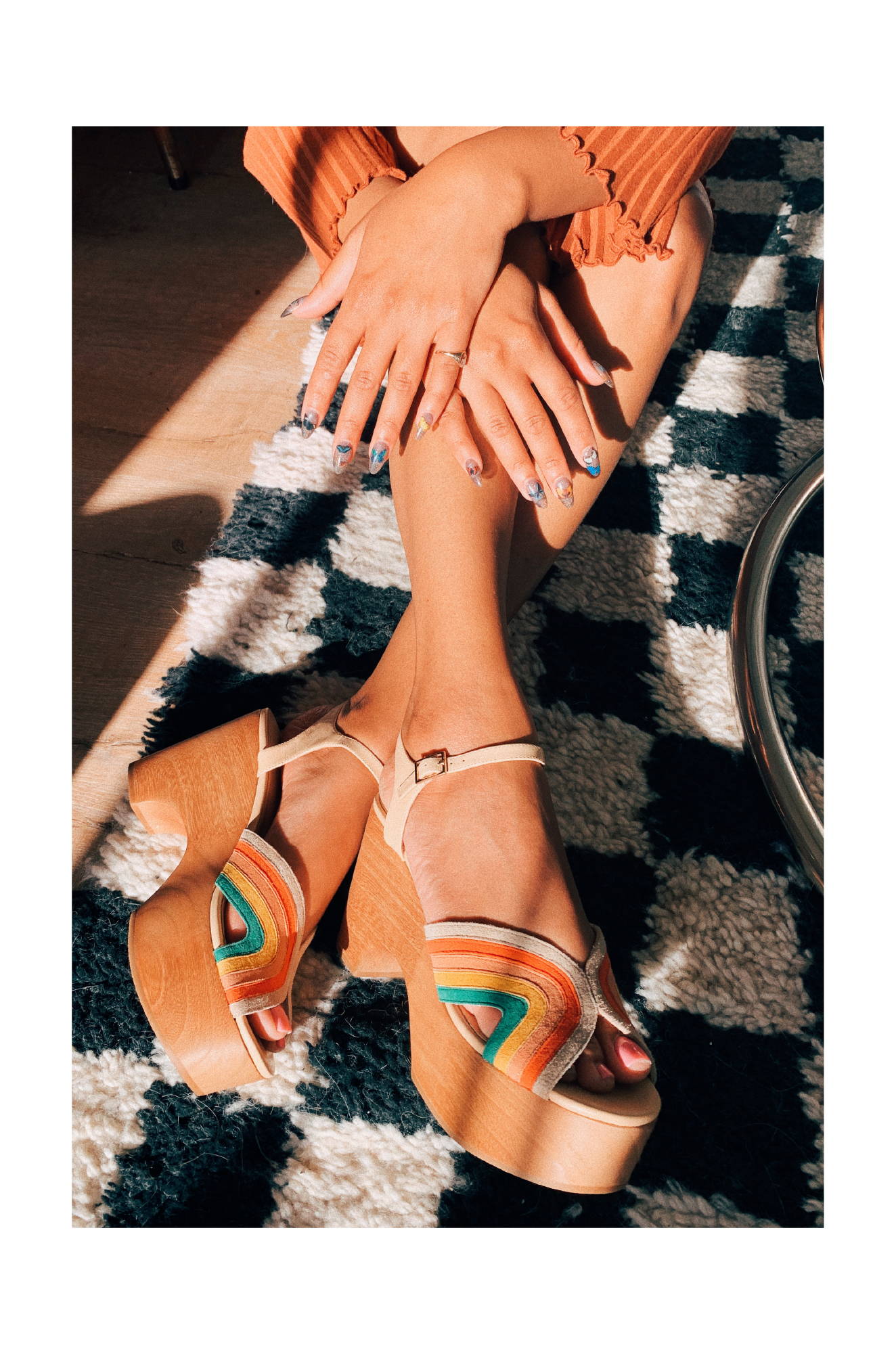 What article of clothing are you living in right now?
This sack dress from Arthur Apparel that I got last year. Literally wearing it right now. It's just the perfect throw-on-and-go thing that isn't too clingy for when I'm all hot out of the shower, but also is short and shows off my legs so I don't feel too frumpy.
What "traditional" styling rule do you love to break?
Hmmm probably color and pattern mixing. I think everything is fair game!

What is one weird fashion trend from your youth that you kind of wish came back?
Bedazzled stuff! I always want to bedazzle a jean miniskirt – I literally remember making a drawing of one in 5th grade. Don't think I could pull it off now but a girl can dream lol.
What is one thing about yourself people might be surprised to find out?
I am actually a very quiet and internal person.
Since I do a lot of public speaking and occupy a leadership role in my online communities – and also because I dress rather wildly – I think people expect me to be a very big IRL presence. Which can be true if I'm in the mood. But I also need a lot of quiet downtime and space to do the things that ground me or else I start to feel very frazzled. So, if you catch me in my daily life, I can be quite subdued.
---