MEET MARIANE
Ok yes, our shoes are real cute, but what's even more cute and cool and stylish and inspiring are all the badass people in our shoes. So this year, we decided to pass the mic to some longtime supporters and CS connoisseurs, and asked them to help bring our shoes to life. The challenge? Style one shoe three different ways and tell us a little bit about yourself while doing it. The result? As expected, incredible.
Keep scrolling to see what Mariane (@madebymariane on IG) gets up to in our Dark Teal Mollys.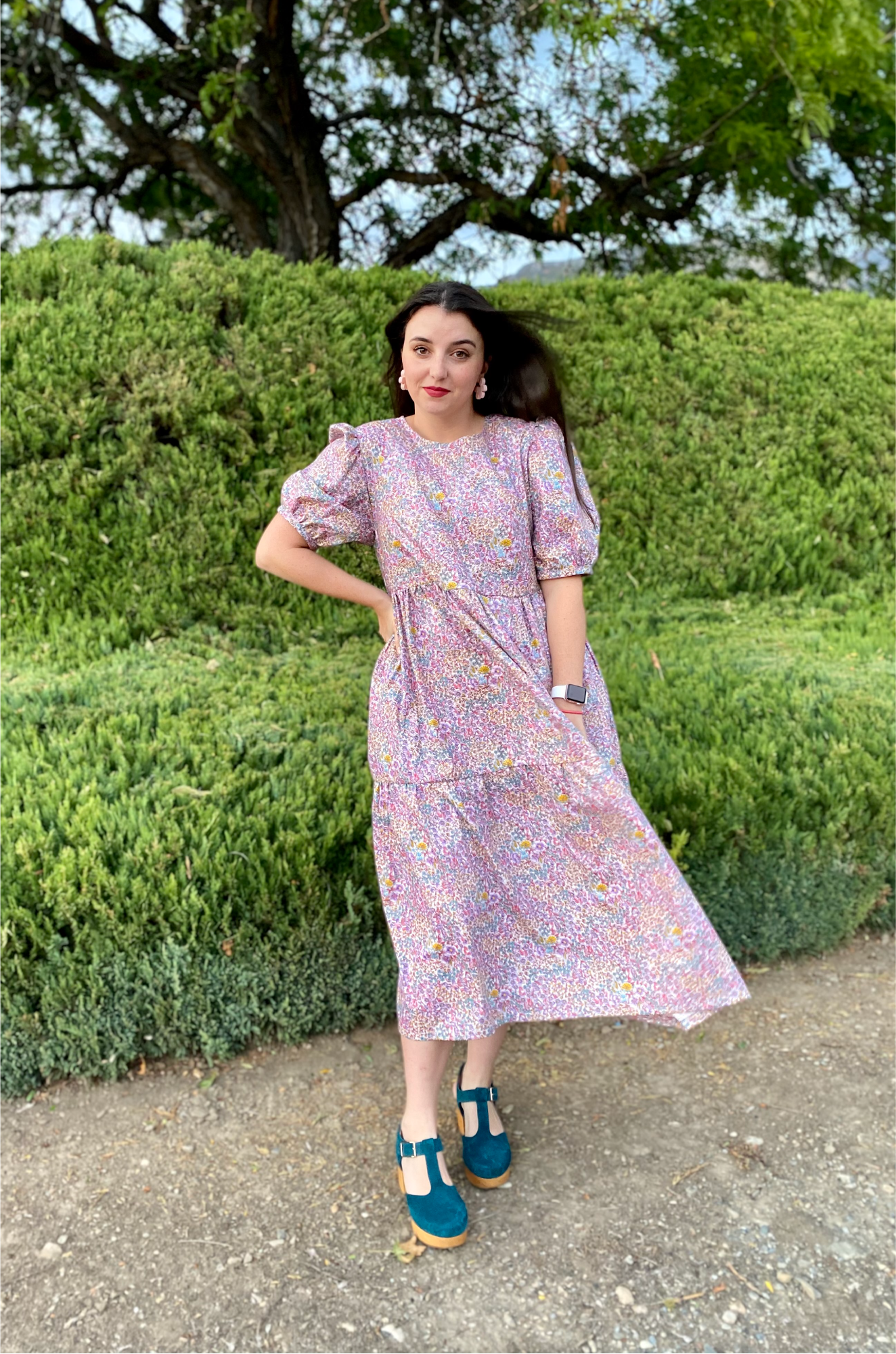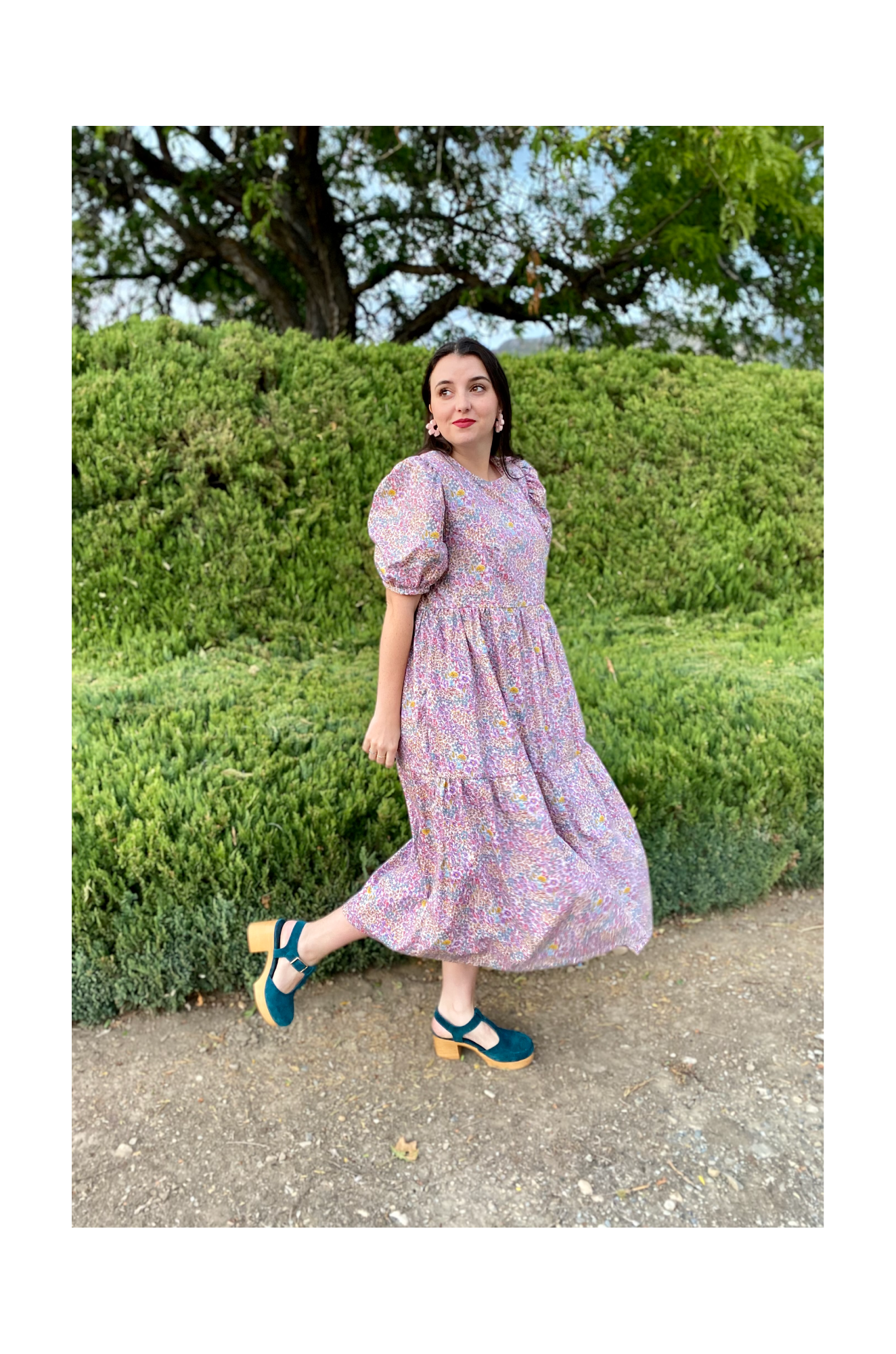 Who are you and what are you about?
I'm a maker of many things! I make my own clothes. I inspire others to make their own clothes and be creative! I love bold colors and prints! I love body positivity and expressing yourself with clothing. I have an Etsy shop, I sell accessories there. I love to sing and be a vocal coach, which is my full time job.

Where are you from & where do you live now?
Born and raised in Utah and living in Utah currently. I did live in Puerto Rico for a year and a half and loved it!!

How did you find out about Charlotte Stone?
Katie Kortman on Instagram!

Describe your style in three words.

Comfortable, funky, happy.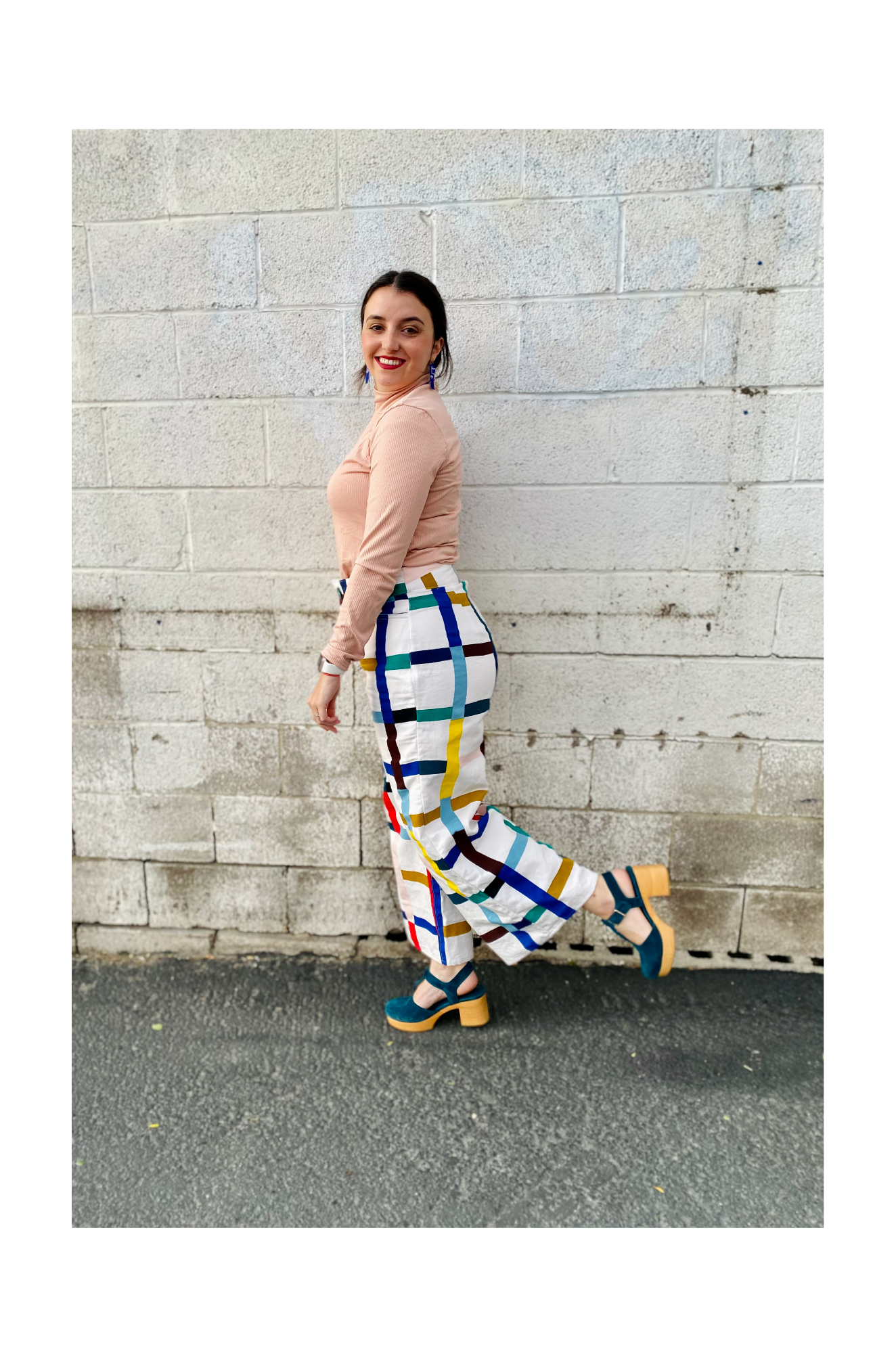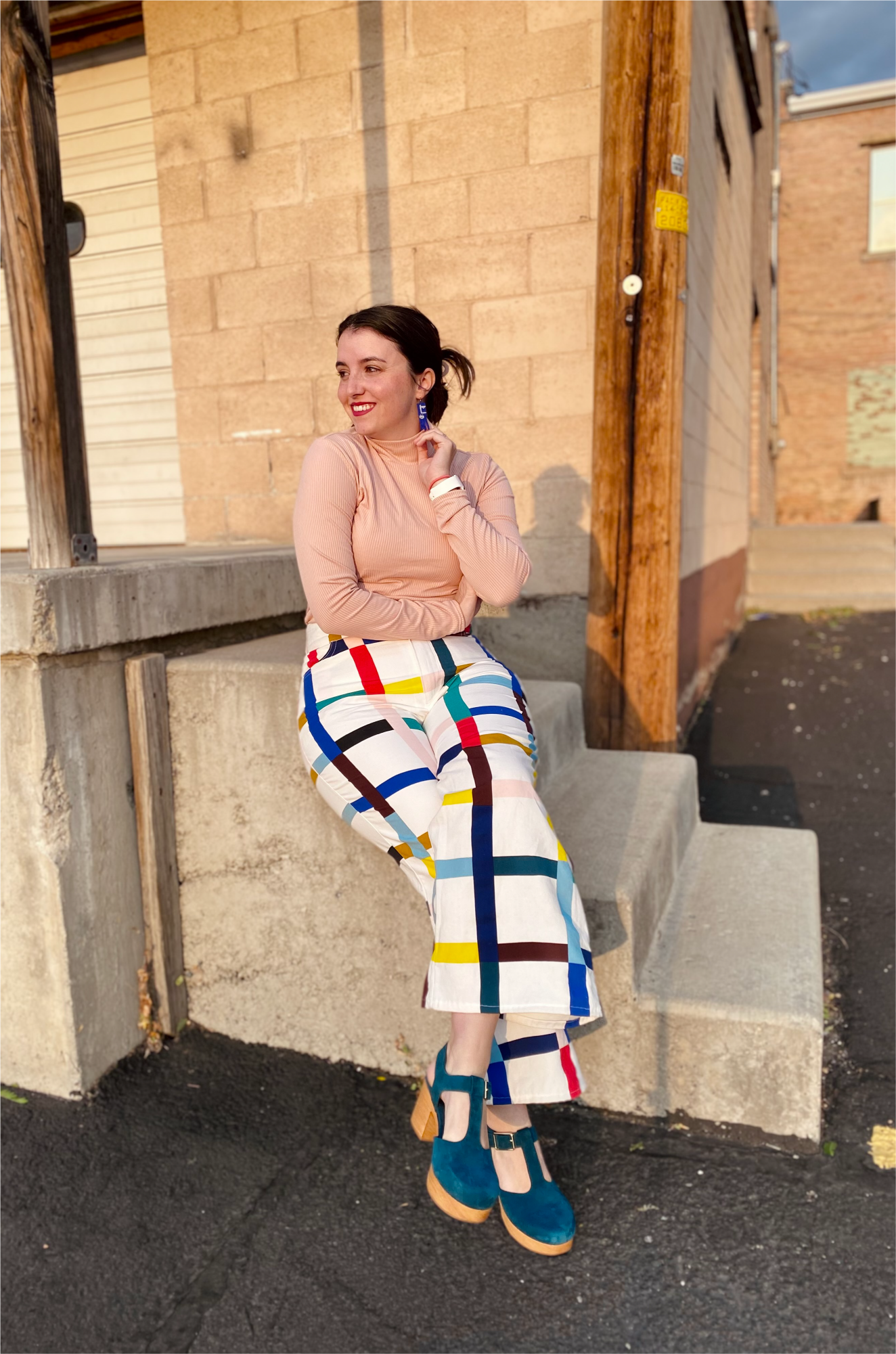 On an average day, you'll find me in:
A fun dress and cute, comfy shoes.
When I'm not working, you'll find me:
Watching shows or sewing.
What are you passionate about?
Helping people find their passions and creative outlets. Helping people be confident in their clothes. Music, singing, and my voice students.
Who or what inspires or influences your style?
Katie Kortman, Audrey Hepburn, and the sewing community on Instagram. Artist and creators influence my style.
Do you have a style icon? Why are they your style icon?
Audrey Hepburn. She was classy. I've loved her for so long. Also, I love Alex Chung and her style.
What are you watching or reading or hobbying right now?
Just watched Making The Cut. Reading a book on singing and also a book on color.
And I'm always making something, whether it's beading or sewing or making polymer clay earrings.
What three things could you not live without?
My husband, my dog and popcorn.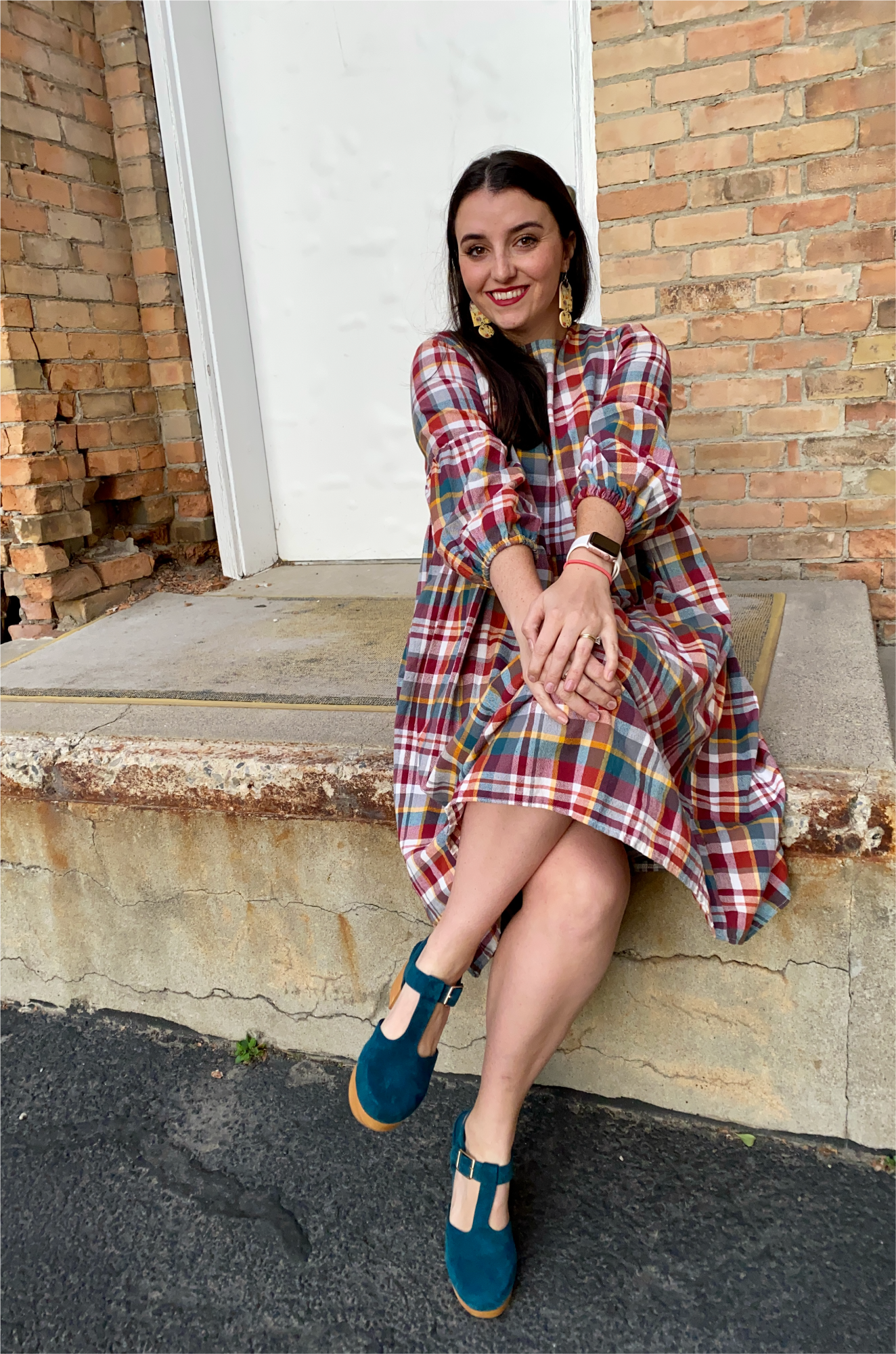 What article of clothing are you living in right now?
My wide leg jumpsuit and a new dress I made.
What "traditional" styling rule do you love to break?
Making sure everything matches and print mixing. I love print mixing.
What is one weird fashion trend from your youth that you kind of wish came back?
I feel like they are all coming back right now… white sneaker platform shoes I wore in 4th grade.
What is one thing about yourself people might be surprised to find out?
I used to run all the time. I did a marathon and many half marathons.
---