MEET MAYA
Ok yes, our shoes are real cute, but what's even more cute and cool and stylish and inspiring are all the badass people in our shoes. So this year, we decided to pass the mic to some longtime supporters and CS connoisseurs, and asked them to help bring our shoes to life. The challenge? Style one shoe three different ways and tell us a little bit about yourself while doing it. The result? As expected, incredible.
Keep scrolling to see what Maya (@lackingindepth on IG) gets up to in our Black Estees.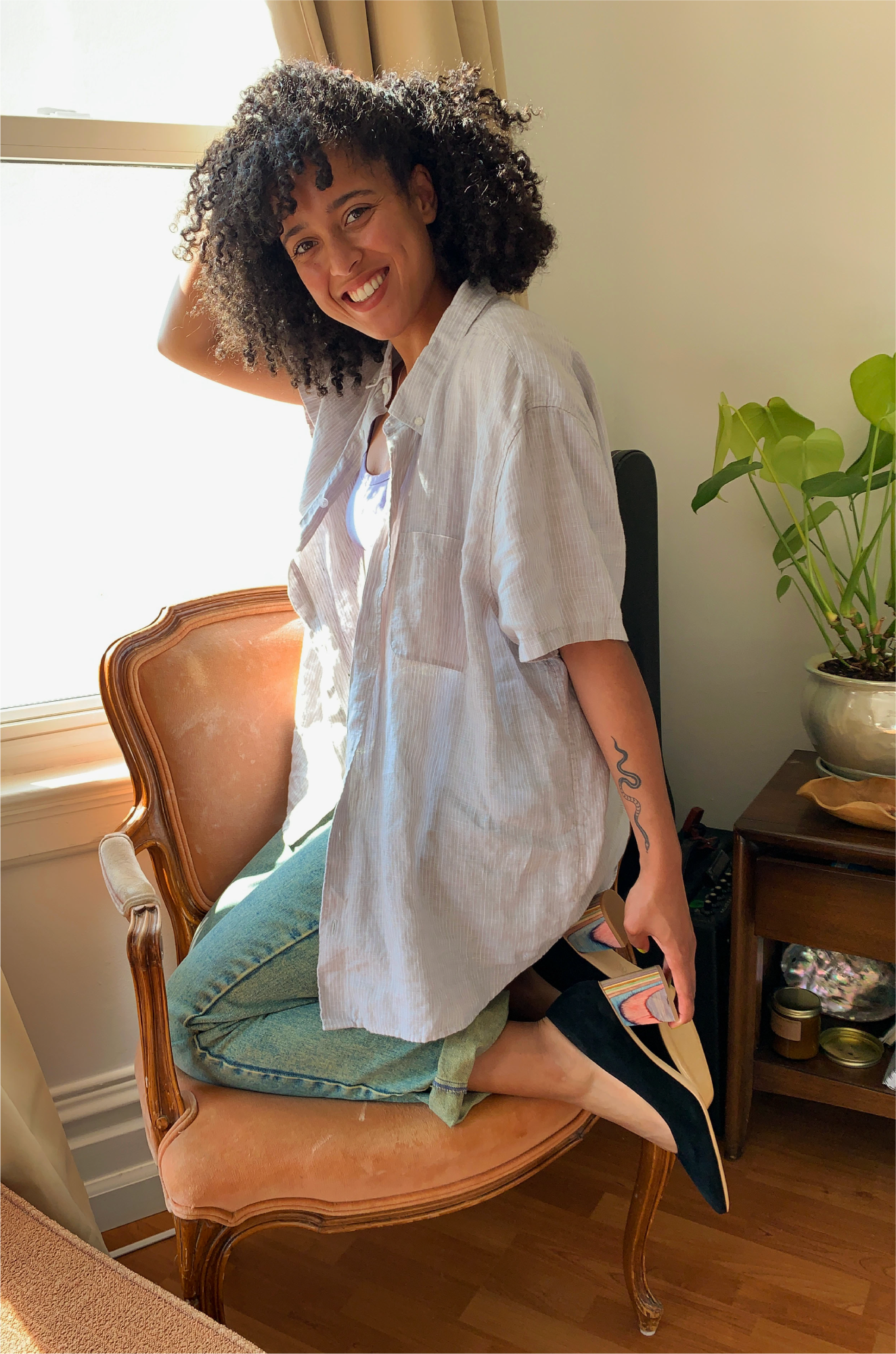 Who are you and what are you about?
I grew up in Ventura but I have lived in San Francisco for about 7 years now. I found a second home in this city and have built a community that truly nurtures me. I work in social media for the de Young Museum and the Legion of Honor, and I have truly found a passion working in such a creative space. I have always wanted to find new ways to create platforms for underrepresented artists and promote their work and I am so lucky to be doing that now in this historic space.

Where are you from & where do you live now?
I am from Ventura, CA and I currently live in San Francisco.

How did you find out about Charlotte Stone?
I started to hear about it around Ventura and then my mom sent me the links to a few pairs and I fell in love!

Describe your style in three words.

Classic, comfortable, ever-changing.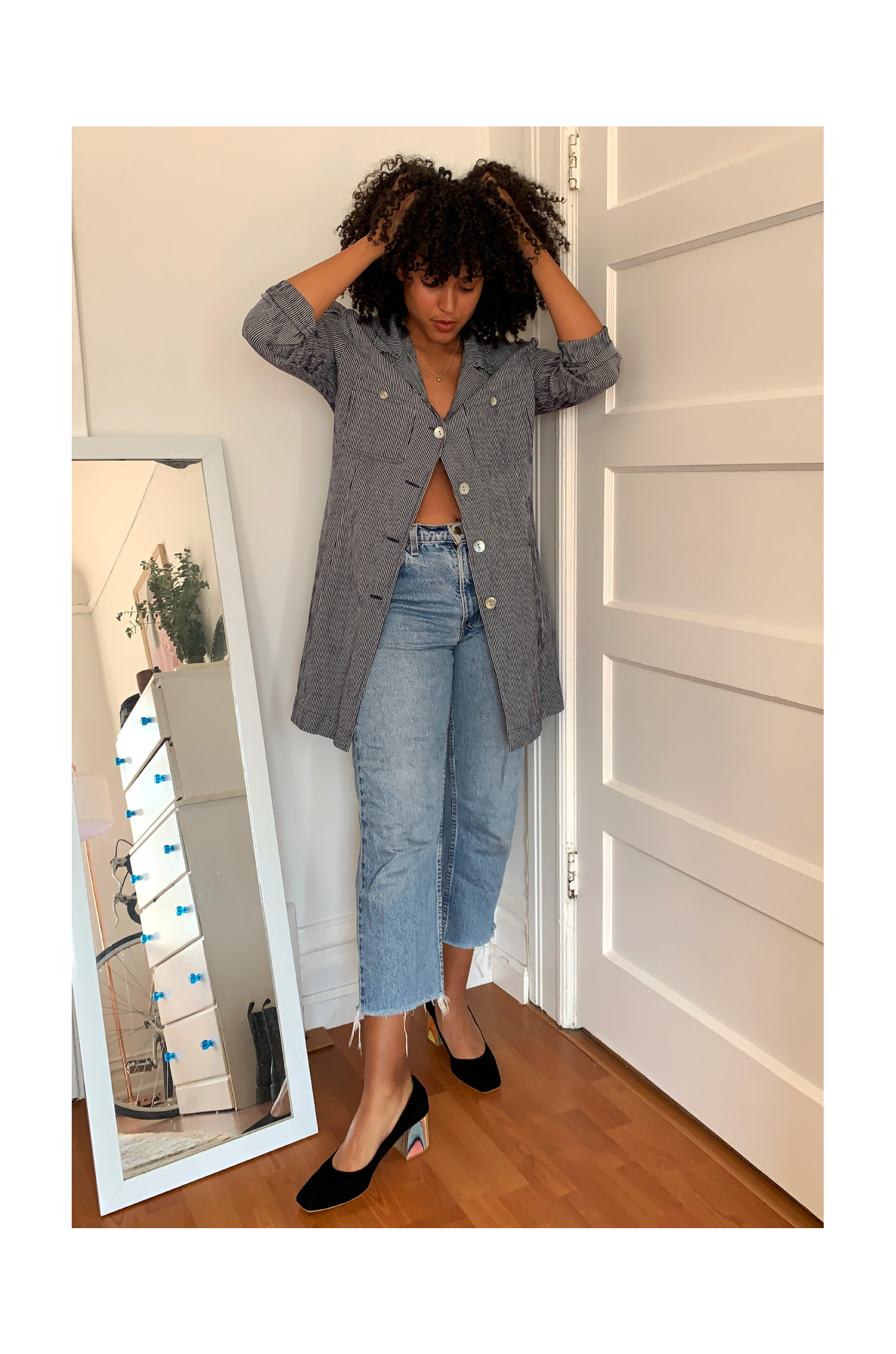 On an average day, you'll find me in:
Classic medium-wash blue jeans and a matching button-down. No shame in the double denim!
When I'm not working, you'll find me:
Biking around Golden Gate Park and grabbing lunch at Yo Tambien Cantina or another one of my favorite SF spots!
What are you passionate about?
Building spaces for black, brown, indigenous, and LGBTQ+ creatives to thrive and have their voices heard.
Who or what inspires or influences your style?
Oh my goodness there are so many people and things! Lately I have been loving 1960's and 70's shapes and styles. As far as people, Paloma Elsesser, Zoe Kravitz, Bimini Bon Boulash, FKA Twigs, Christine and the Queens, Jeremy O'Harris, I'm constantly inspired.
Do you have a style icon? Why are they your style icon?
Probably Solange Knowles. The way she plays with shapes, colors, and the body is impeccable and inspirational.
What are you watching or reading or hobbying right now?
For the entirety of the pandemic I have been bingeing Rupaul's Drag Race. Talk about fashion inspiration! I also have been baking a ton in the past couple years. My best was a blood orange upside down cake.
What three things could you not live without?
Music, my amazing community, and good meals with good company.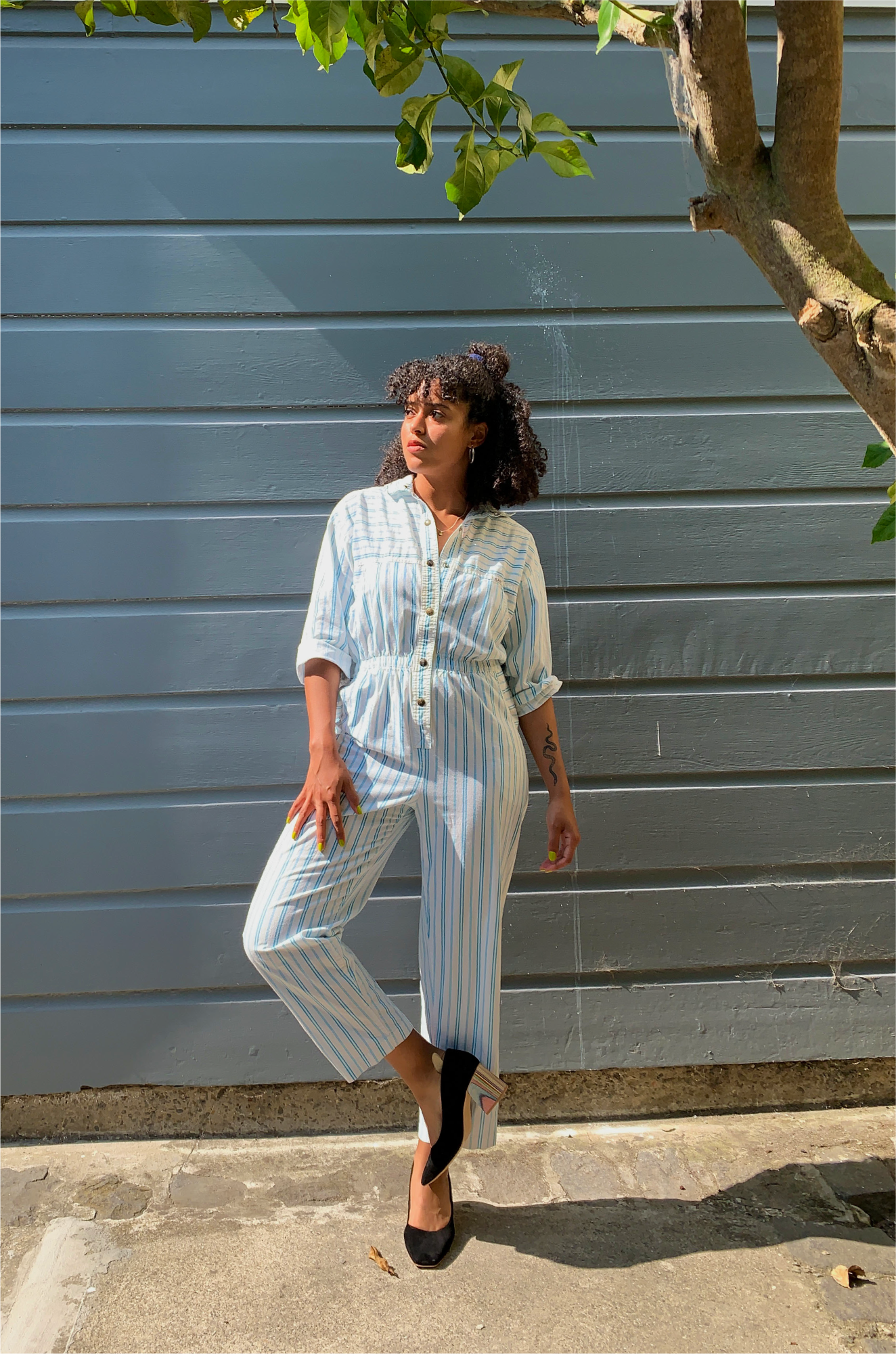 What article of clothing are you living in right now?
A vintage brown suede jacket.
What "traditional" styling rule do you love to break?
That you can't wear black and brown together. They're both neutrals!
What is one weird fashion trend from your youth that you kind of wish came back?
Honestly none, the early 2000s were a dark time for fashion haha.
What is one thing about yourself people might be surprised to find out?
I have no background in Art History, so I have had to learn as I go. Learning through context and experience has been incredibly enriching.
---