MEET MELODY
Ok yes, our shoes are real cute, but what's even more cute and cool and stylish and inspiring are all the badass people in our shoes. So this year, we decided to pass the mic to some longtime supporters and CS connoisseurs, and asked them to help bring our shoes to life. The challenge? Style one shoe three different ways and tell us a little bit about yourself while doing it. The result? As expected, incredible.
Keep scrolling to see what Melody (@amodernmeme on IG) gets up to in our Acid Biancas.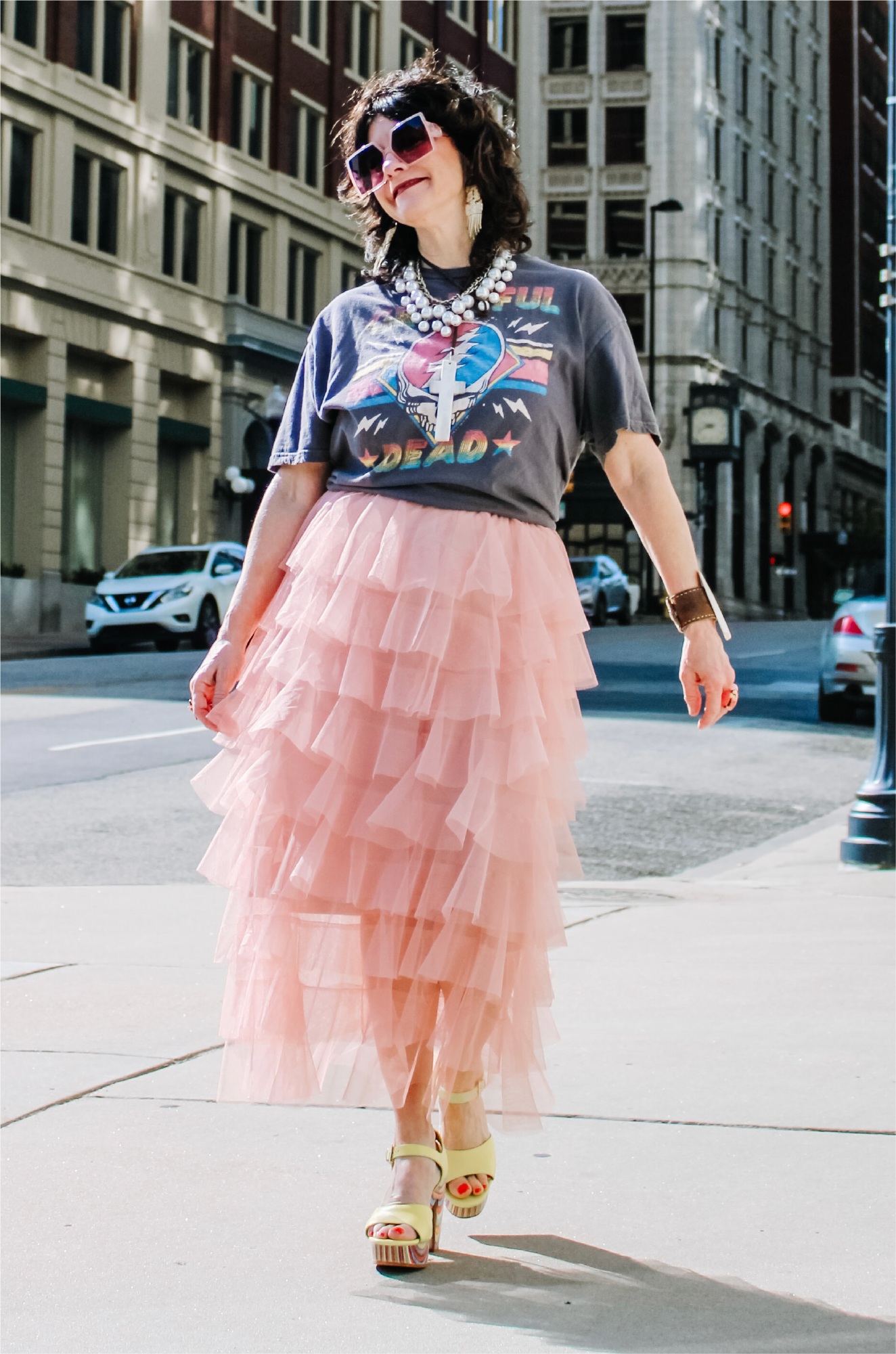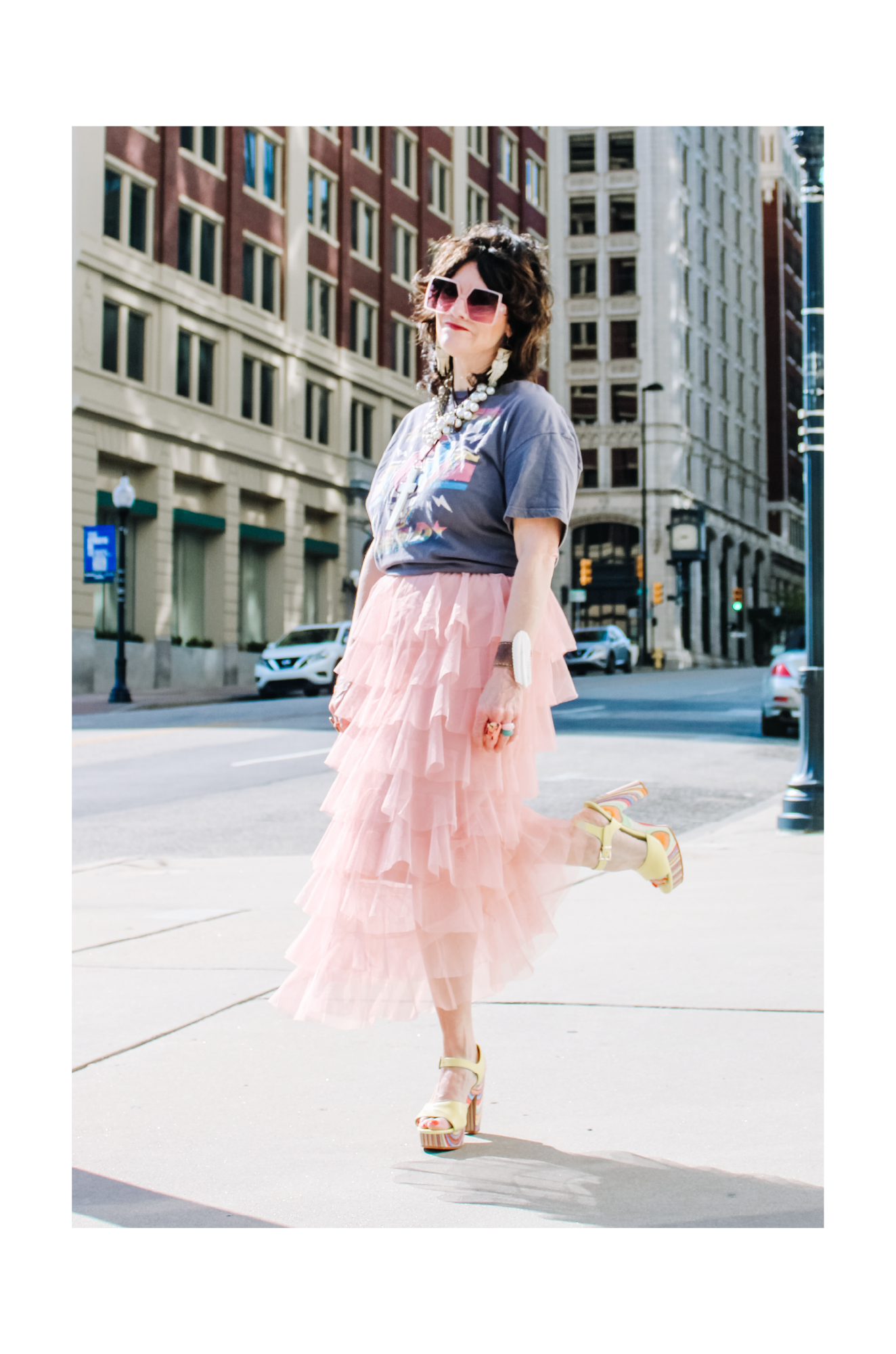 Who are you and what are you about?
My real job is a Project Manager, my children are adults and I have 4 grandkids, 1 on the way. I love clothes, new & vintage, I'm always on the hunt. My husband and I love to go to brunch on the weekends and find live music.
Where are you from & where do you live now?
I'm from Ponca City, Oklahoma and moved to Tulsa, Oklahoma 7 years ago to be close to our grandkids.

How did you find out about Charlotte Stone?
I think an ad popped up on Instagram? I kept looking at the Marlo clogs and finally pulled the trigger, once I got them I was hooked.

How do your feet measure up in our shoes?

I have a high arch and bunions! I have worn the Marlo's shopping all day and they don't bother my bunions at all.
I also live in a 3 story walk up apt building on the 3rd floor and I go up and down the stairs in my clogs 3-4 times a day with ease, the whole building can hear coming with the wood clogs and the wood floors but they are easy on the stairs :)
Describe your style in three words.

Modern, eclectic, fun.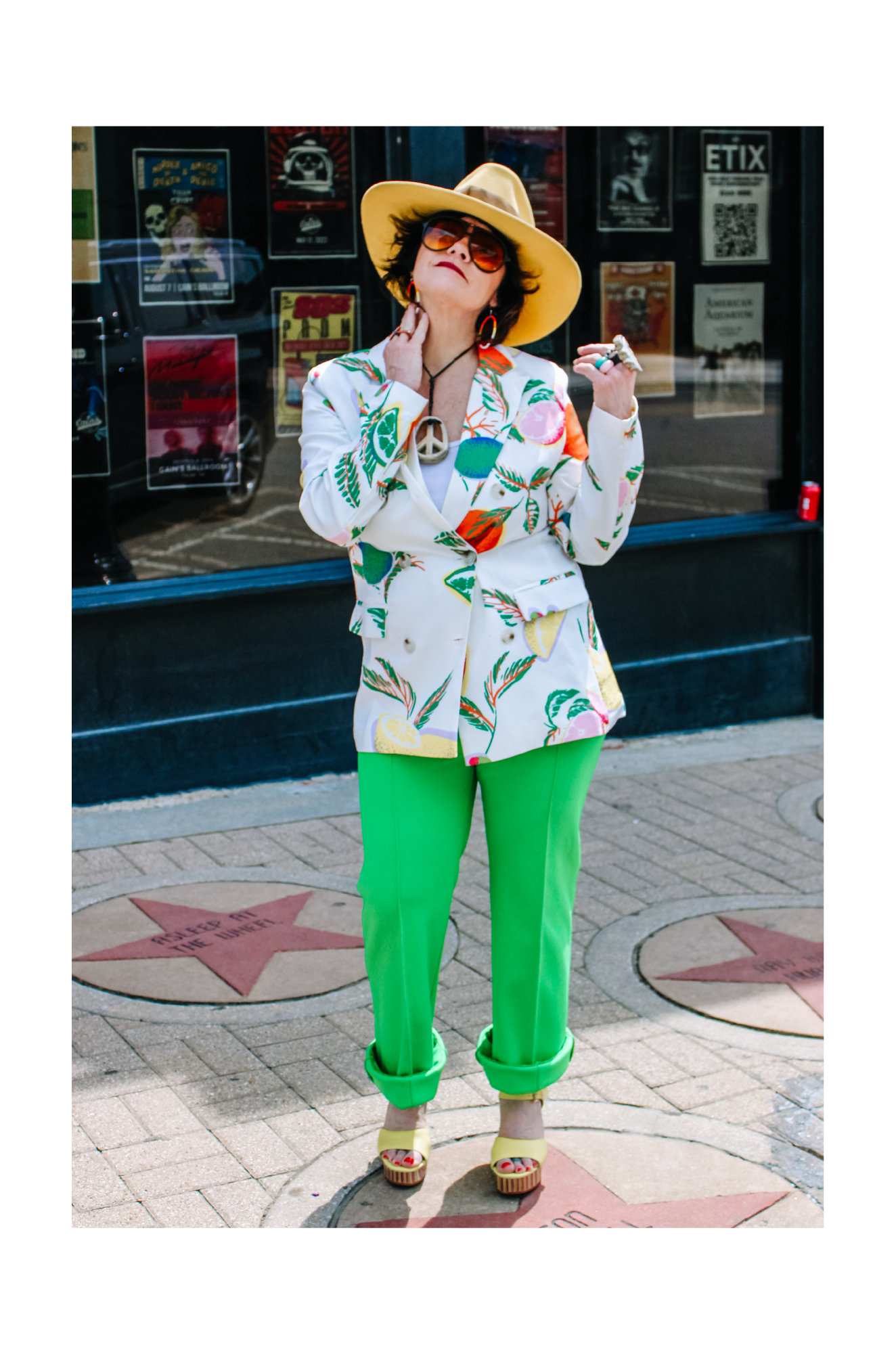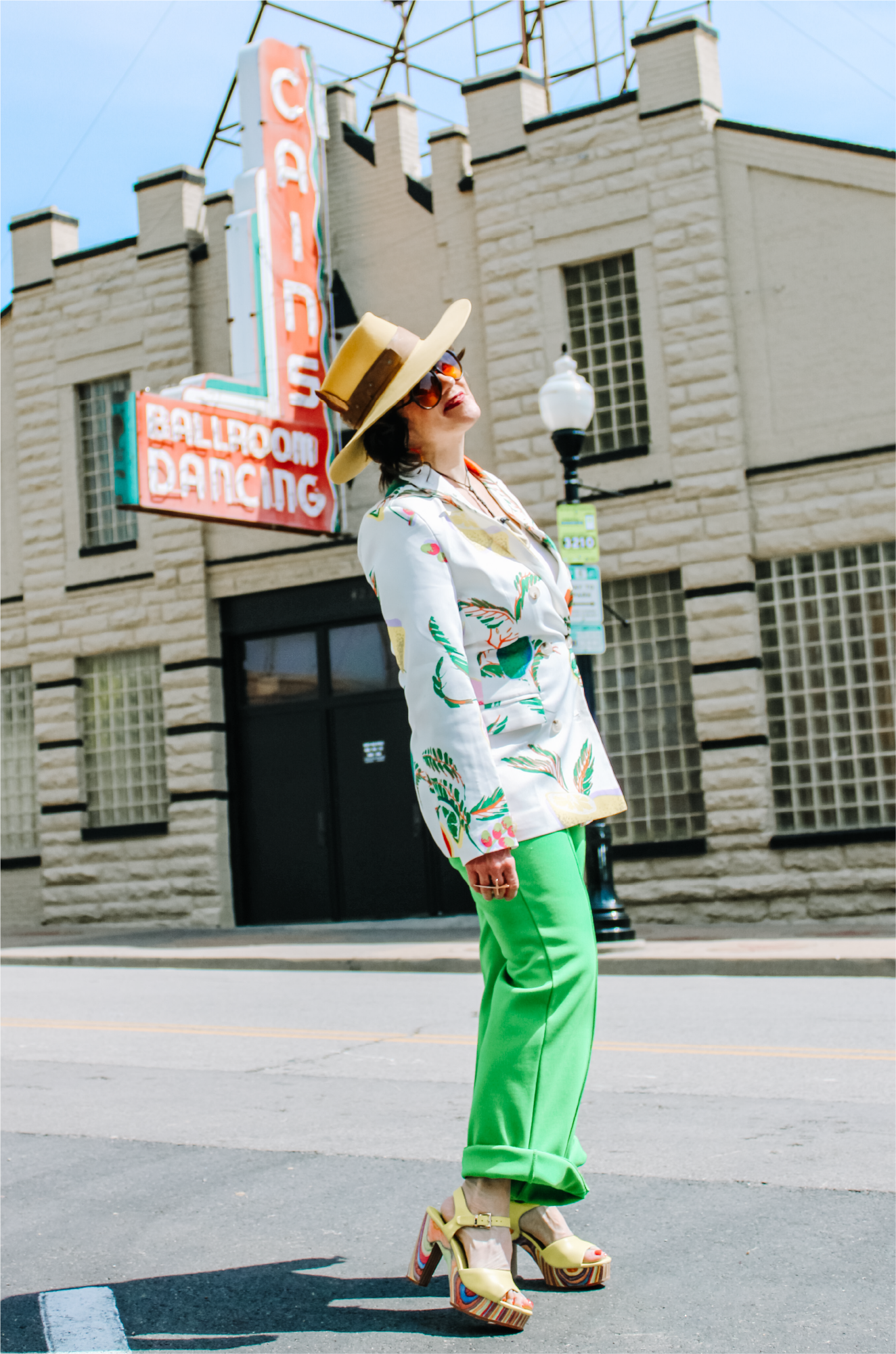 On an average day, you'll find me in:
Downtown Tulsa, where we live, walking to a restaurant or bar.
When I'm not working, you'll find me:
At my grandkids' soccer or baseball games—whatever sport season it is—they wrestle and play basketball, too. Vintage clothes shopping and looking for good live music.
What are you passionate about?
I want to inspire women, especially over 50, to find their style.
Women should dress for themselves, take risk with clothes, "dress outside of the box".
Who or what inspires or influences your style?
I love to look at different people's styles on Instagram and Pinterest. I will save pictures and try to restyle an outfit that fits my personality and from things I have already in my closet.
Do you have a style icon? Why are they your style icon?
I'm drawn to the 70's style, that's when I was in grade school and Jr. High. I adore Stevie Nicks, her hair, clothes, and overall style.
What are you watching or reading or hobbying right now?
I'm always researching how to grow on Instagram. I want to become a full-time stylist to help people with putting together outfits with things they have in their closet. Also, I would love to shop for things vintage as well as new that can update their style. Women, especially over 50 get stuck in ruts with their wardrobe and don't take risk. I want to grow and show people how simple it can be to update their look.
What three things could you not live without?
Family, of course, music, wine.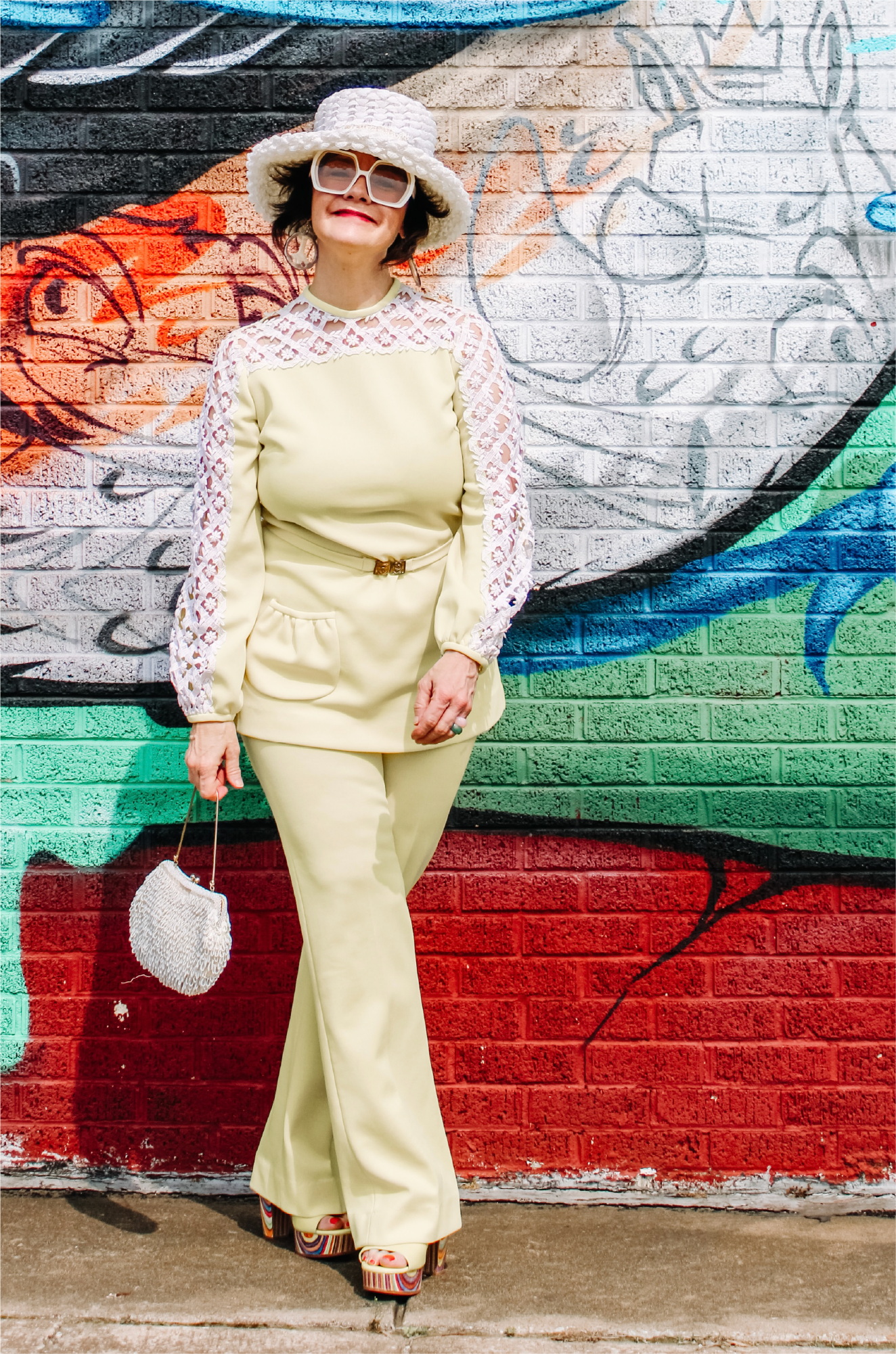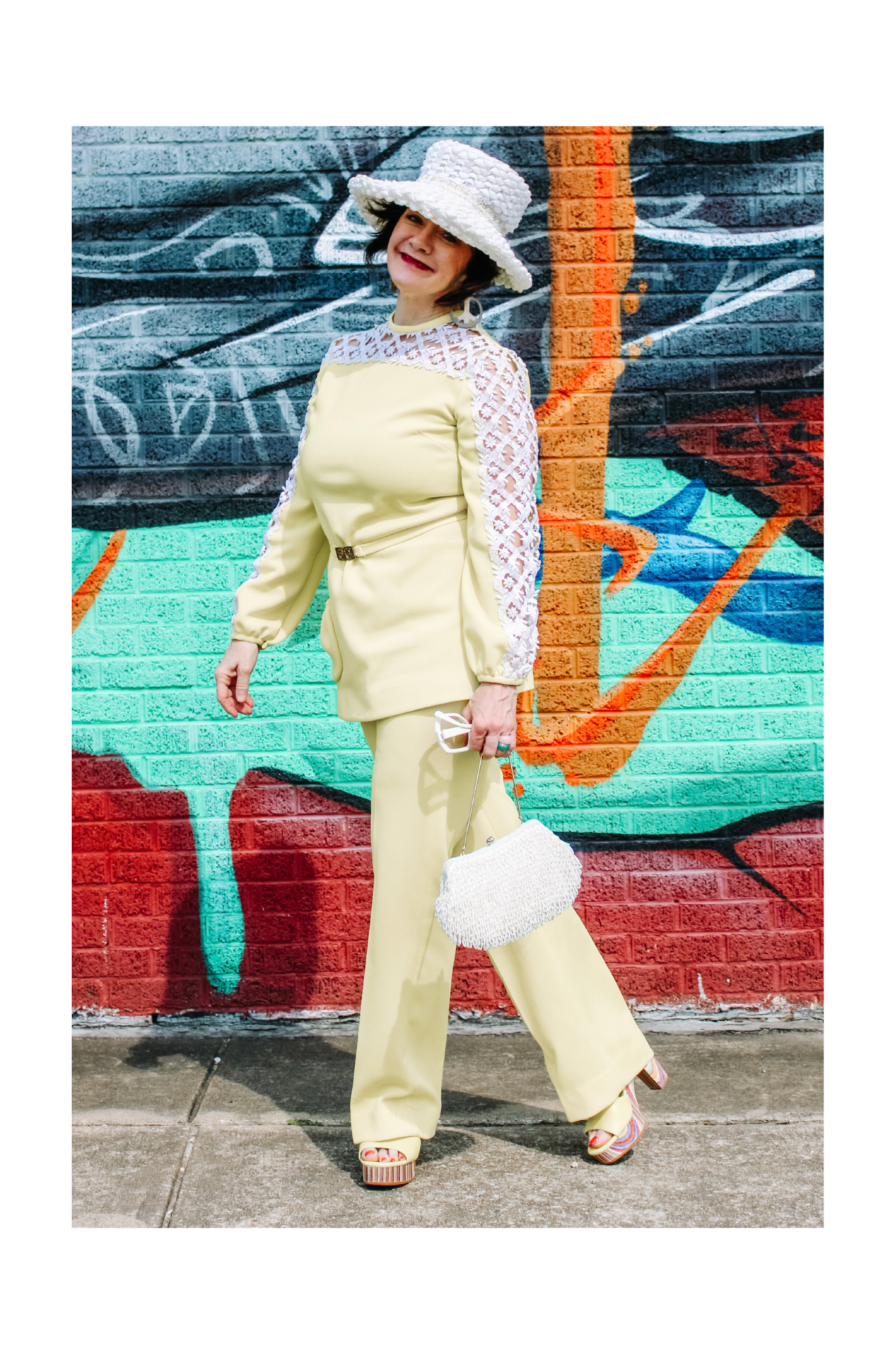 What article of clothing are you living in right now?
Multiple vintage tees.
What "traditional" styling rule do you love to break?
Mixing patterns, prints as well as colors. I do not like "matchy matchy".
What is one weird fashion trend from your youth that you kind of wish came back?
I'm old enough, they have all come back!
What is one thing about yourself people might be surprised to find out?
I'm a pretty open book so I'm not sure, maybe I always wanted to be a hairdresser???
---