MEET MILLER & LIV
Say hello to Miller & Liv, two seriously cool ladies who run the equally cool online vintage shop, Sifted. We sent them each shoes and asked them to show us how they'd style them and hit 'em with a bunch of other questions to find out what makes them tick. Scroll down to get to know the dynamic duo in our shoes.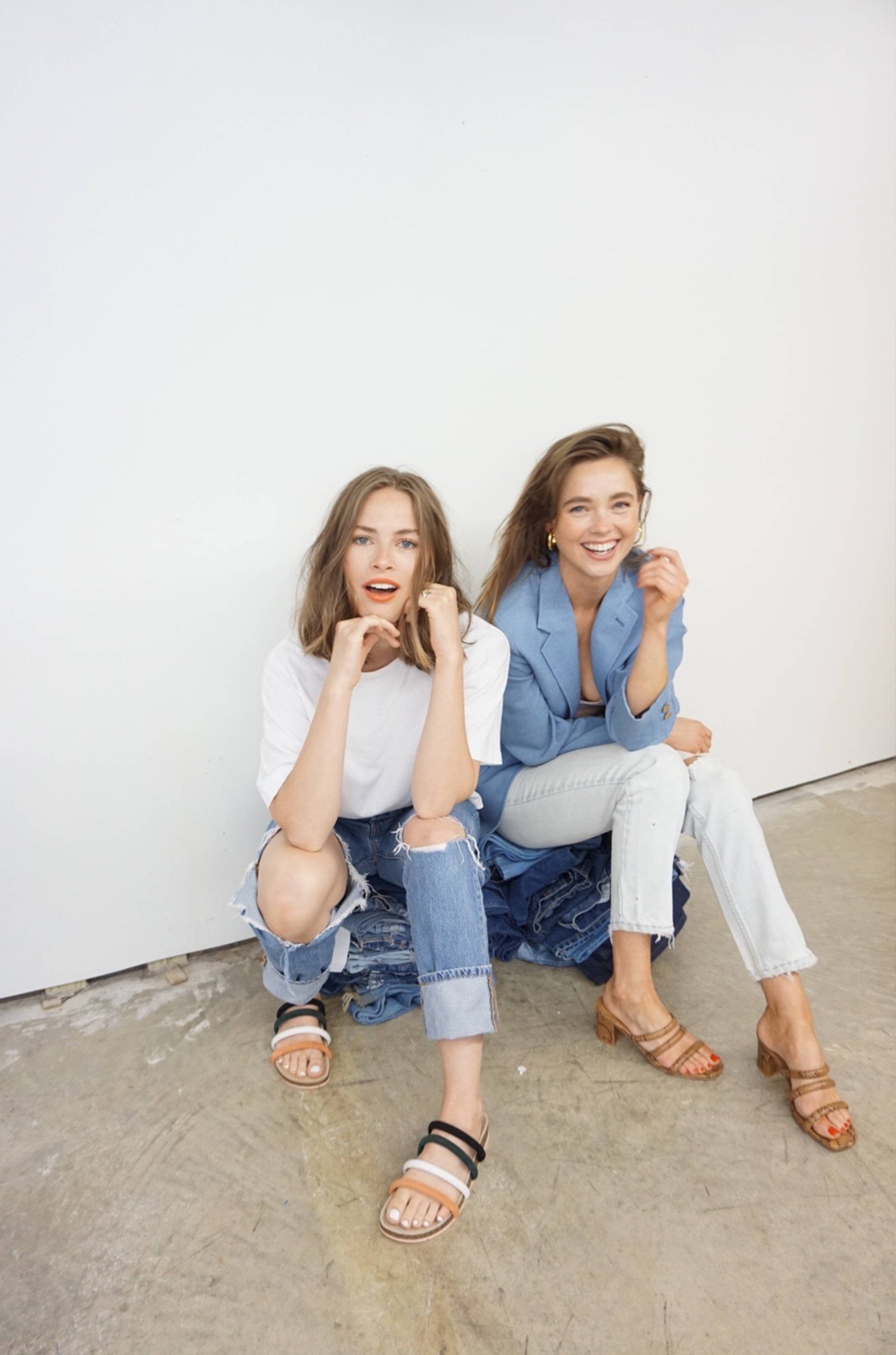 Who are you & what are you about?
We are Miller & Liv co-owners of Sifted, an online vintage clothing and home accessories brand.
How do you know us?
I think we first came across Charlotte Stone via an instagram ad and immediately became obsessed!
Describe your style in three words.
Liv:
Nostalgic, feminine, pared-down. That's like 3.5 words ;)
Miller:
Funky, easy, simple.
On an average day, you'll find me in:
Liv:
Jeans, vintage cardigan, & flat sandals or white sneakers.
Miller: Jeans, flowy white top, and boots.
When I'm not working, you'll find me:
Liv: Streaming Murder She Wrote, hanging with family or friends, or whipping up a cocktail...sometimes all at the same time.
Miller: Playing with my toddler or hiding in my bed reading, there's no in between.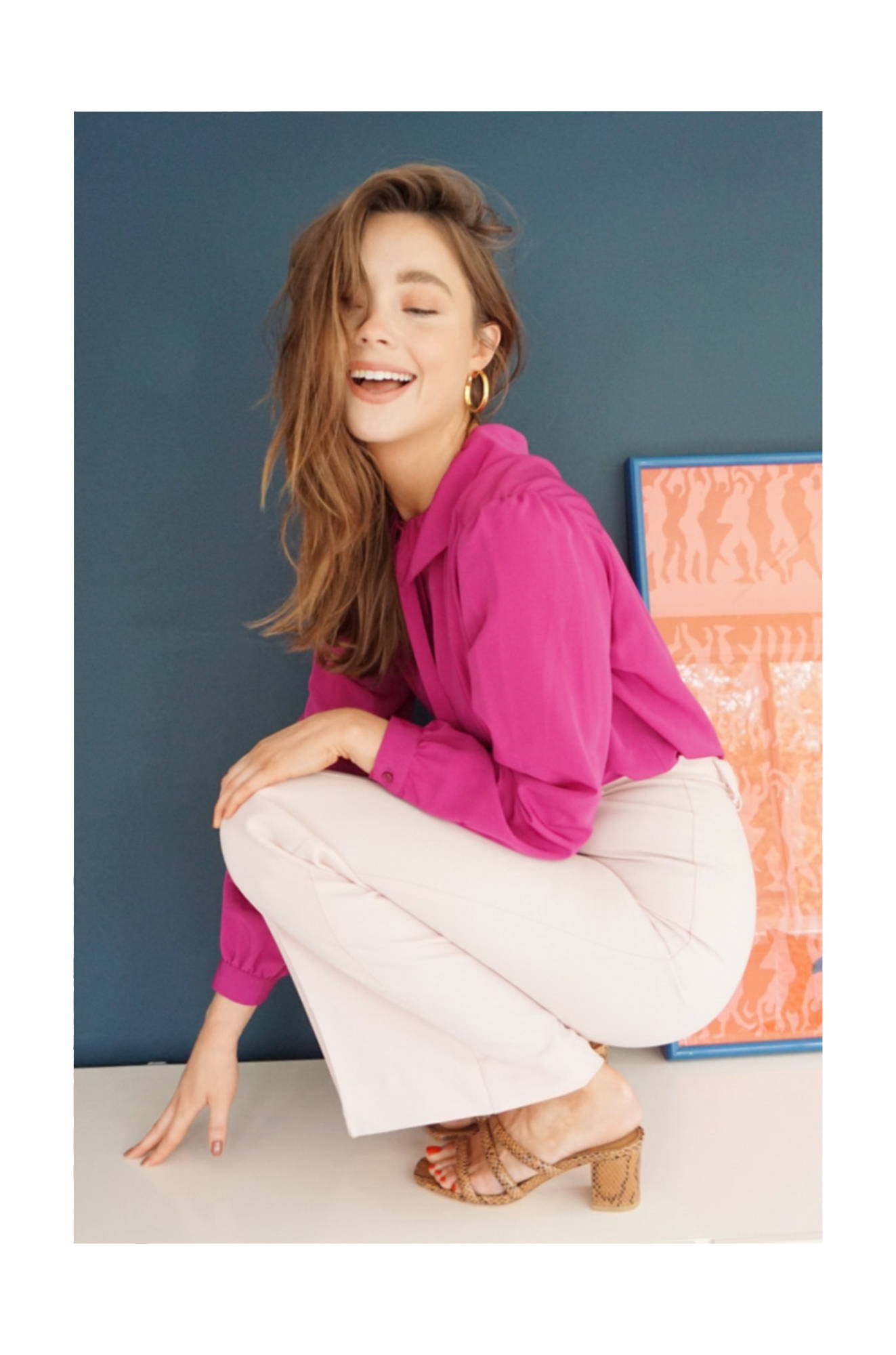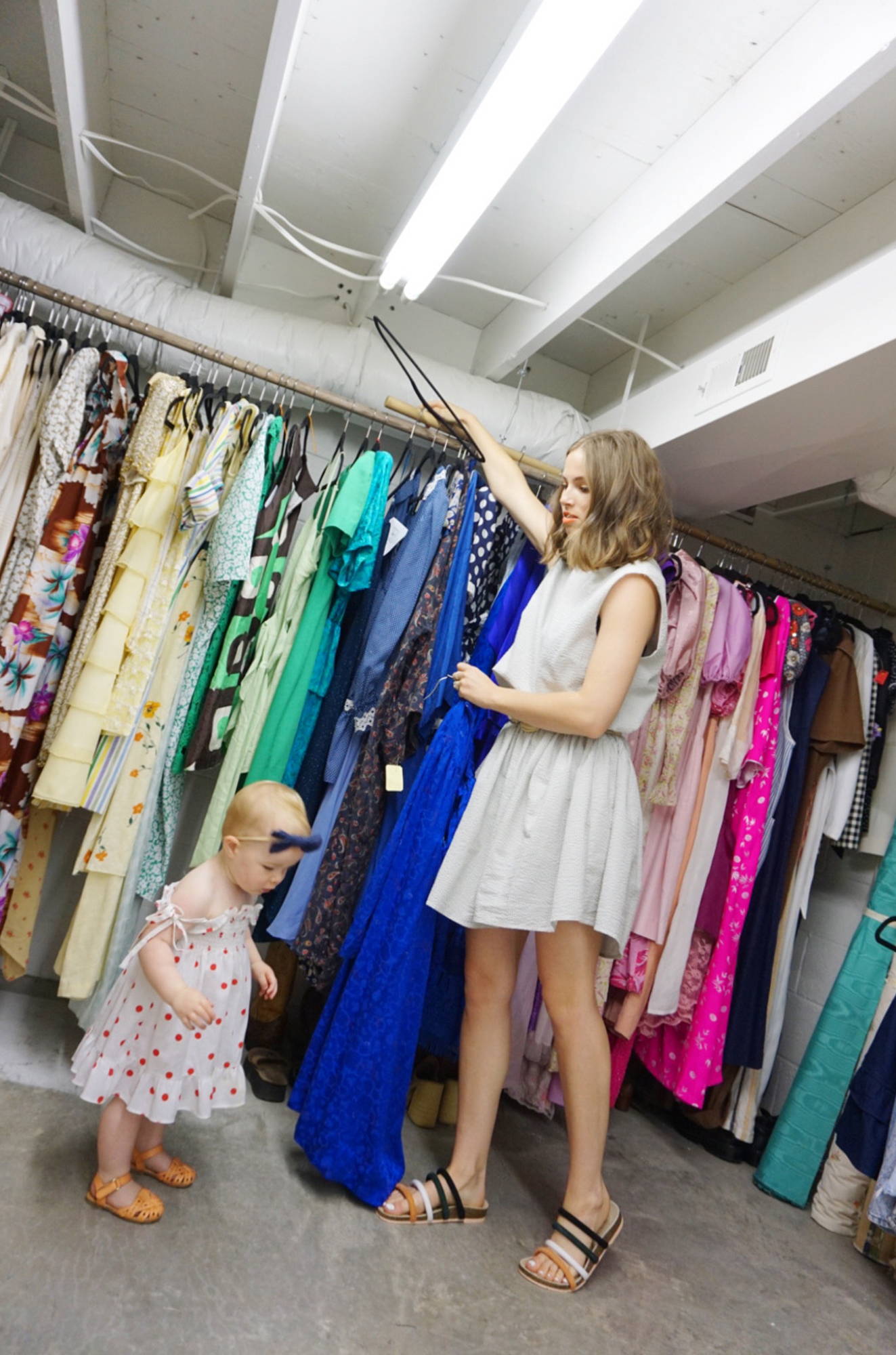 What are you watching, reading, or hobbying right now?
Liv: Currently reading Branding+Interior Design by Kim Kuhteubl, it has a bunch of great worksheets throughout to help develop your brand more robustly! As for hobbying—I am always always always scrolling Facebook Marketplace for furniture and rugs!
Miller: Reading my way through Reese Witherspoon's book club picks, about to start Such a Fun Age. Trying my hand at working out from home. I LOVE going to the gym but have never been super self motivated so we'll see how it goes...
Who is your role model & why?
Liv:
Dolly Parton, 100%.
That woman understands human nature. She knows how to love generously, how to write a hell of a song, and she can make fun of herself. Oh and she created Dollywood so...
Miller: I have followed Kate Baer on Instagram for a while now, but since becoming a mother myself I've seen her as more of a role model. She's a poet and a writer, putting words to so many of my thoughts. I love how outspoken she is about work and motherhood and body image. I think story tellers are smart and brave and I really look up to anyone who puts their heart on a page for others to read.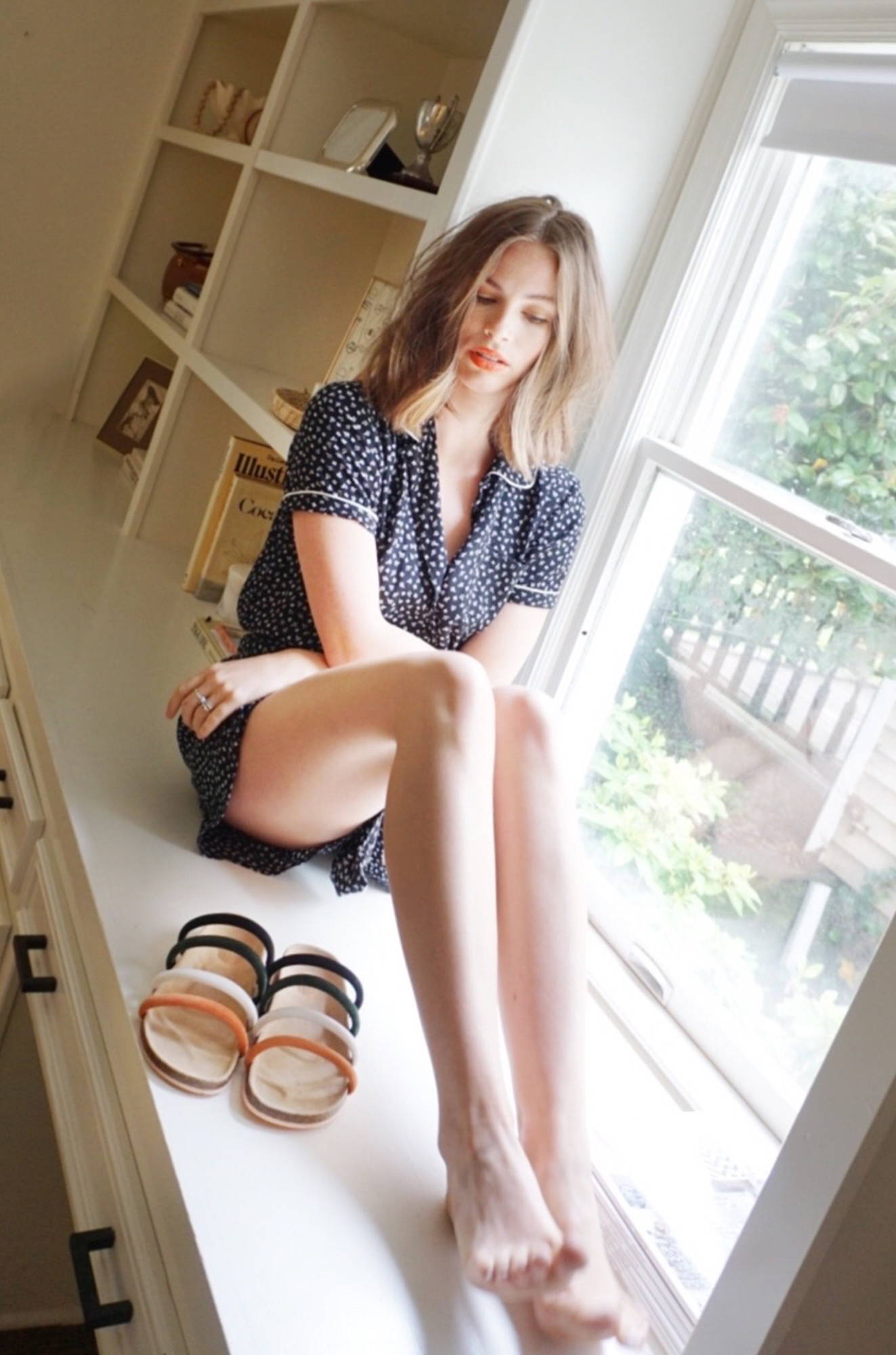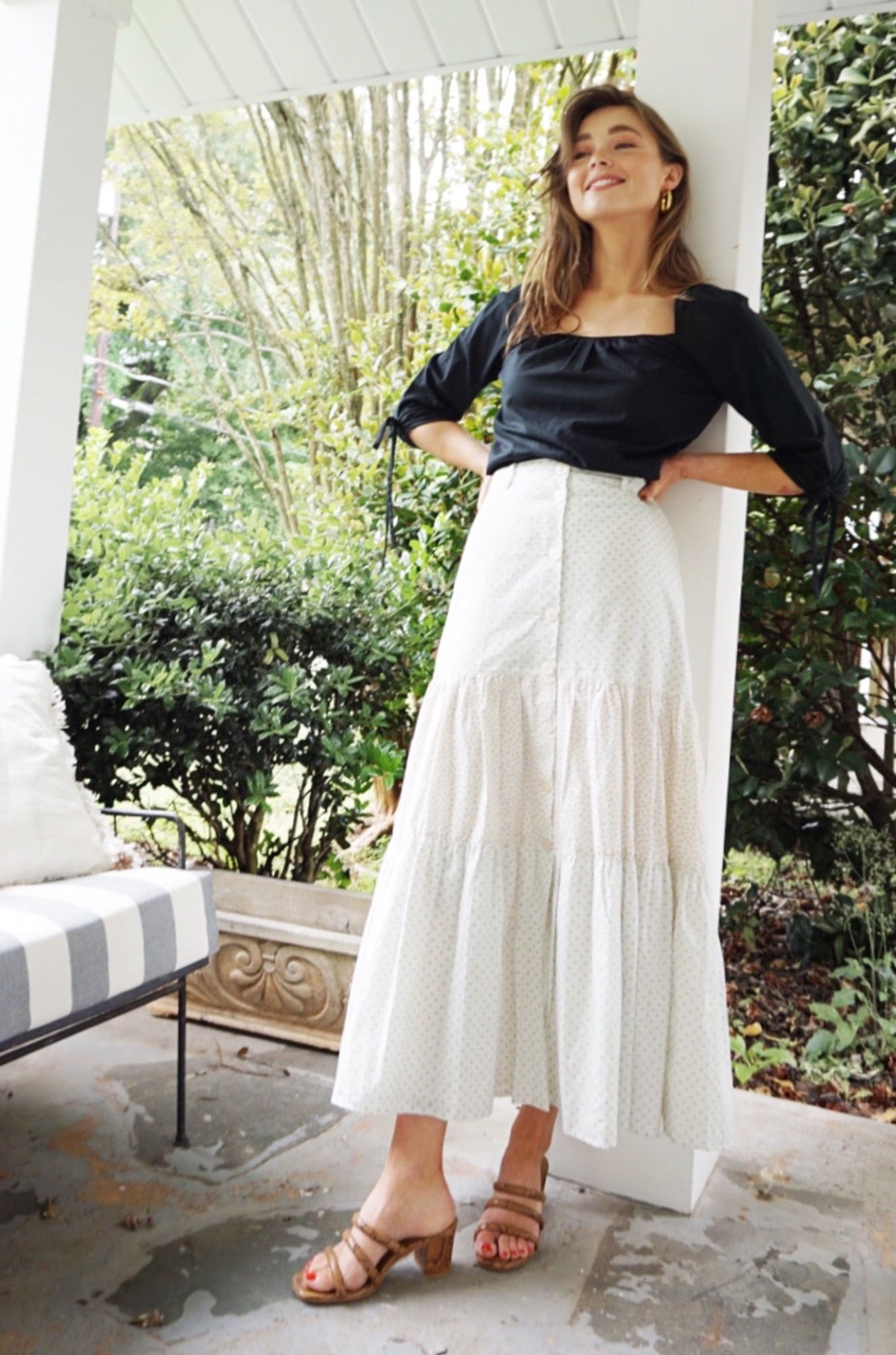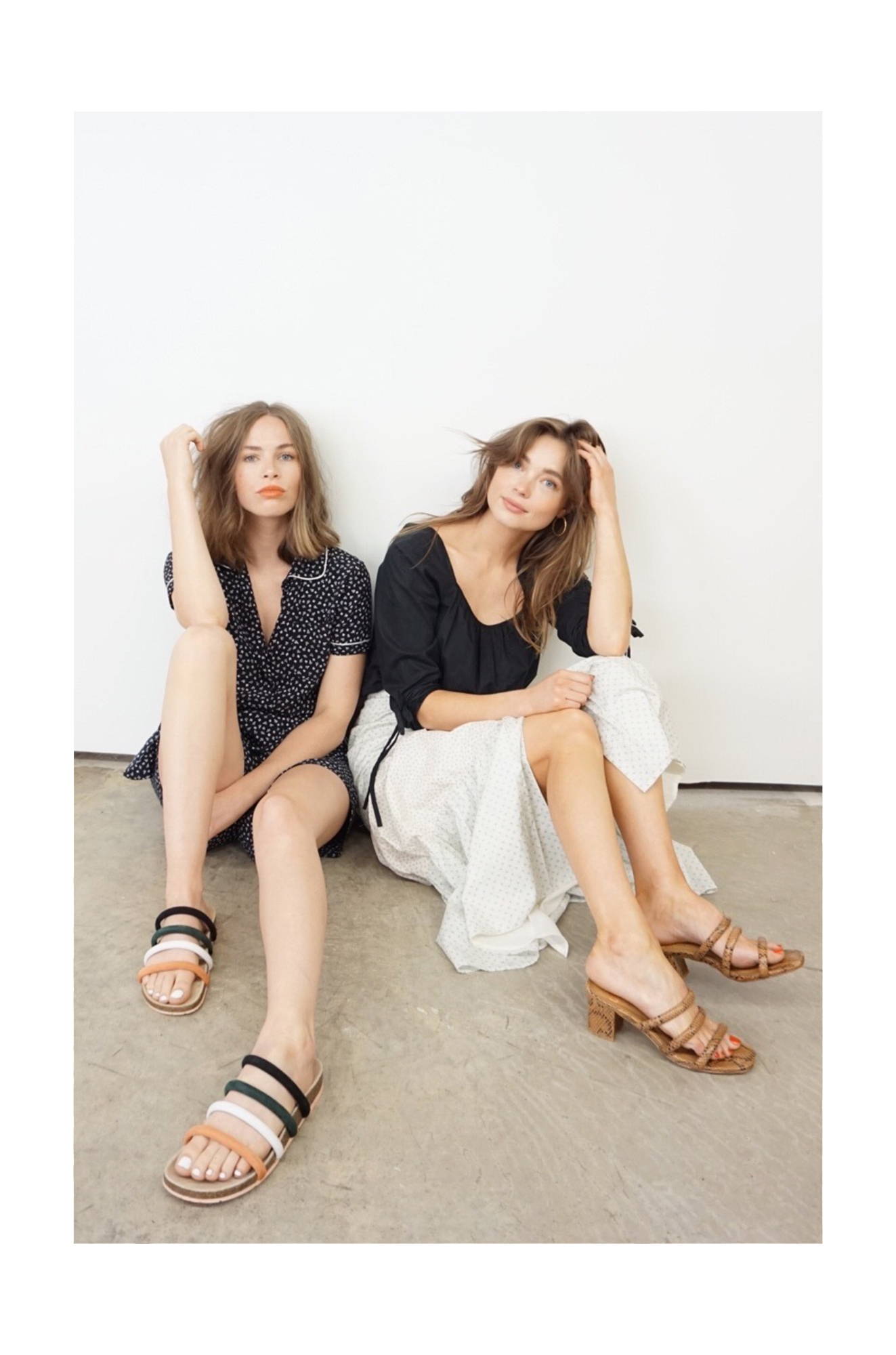 What do you love about you? (go ahead, brag a little!)
Liv:
I love that I love vintage! I have loved old things forever. I've always been caught up in a love affair with the past and I wouldn't have it any other way! My obsession with vintage has helped to develop and form my sense of style immensely.
Miller: I've been described as super easy going and while that isn't 100% always the case, I am pretty chill and I really like that. I think it makes me a good mama and someone who is easy to be around.
Shameless shoe plug: which of our shoes are your favorite & why?
Liv: Rian in Sienna: I am in love with this color. I would buy almost anything in this color. I imagine these chunky heeled shoes with a pair of your most buttery soft denim, a fitted white tee, and a boss blazer with some simple good jewelry. Boom. Done. Coolest girl ever.
Miller: There isn't a shoe I don't LOVE, I'm not lying, but my absolute favorite Charlotte Stone shoe is the Sal in yellow. I'm a sucker for a clog and a yellow clog is even better. So so so fun. Obsessed.
---