MEET NATALIA
Ok yes, our shoes are real cute, but what's even more cute and cool and stylish and inspiring are all the badass people in our shoes. So this year, we decided to pass the mic to some longtime supporters and CS connoisseurs, and asked them to help bring our shoes to life. The challenge? Style one shoe three different ways and tell us a little bit about yourself while doing it. The result? As expected, incredible.
Keep scrolling to see what Natalia (@duchessnatalia on IG) gets up to in our Tejus Black Ginas.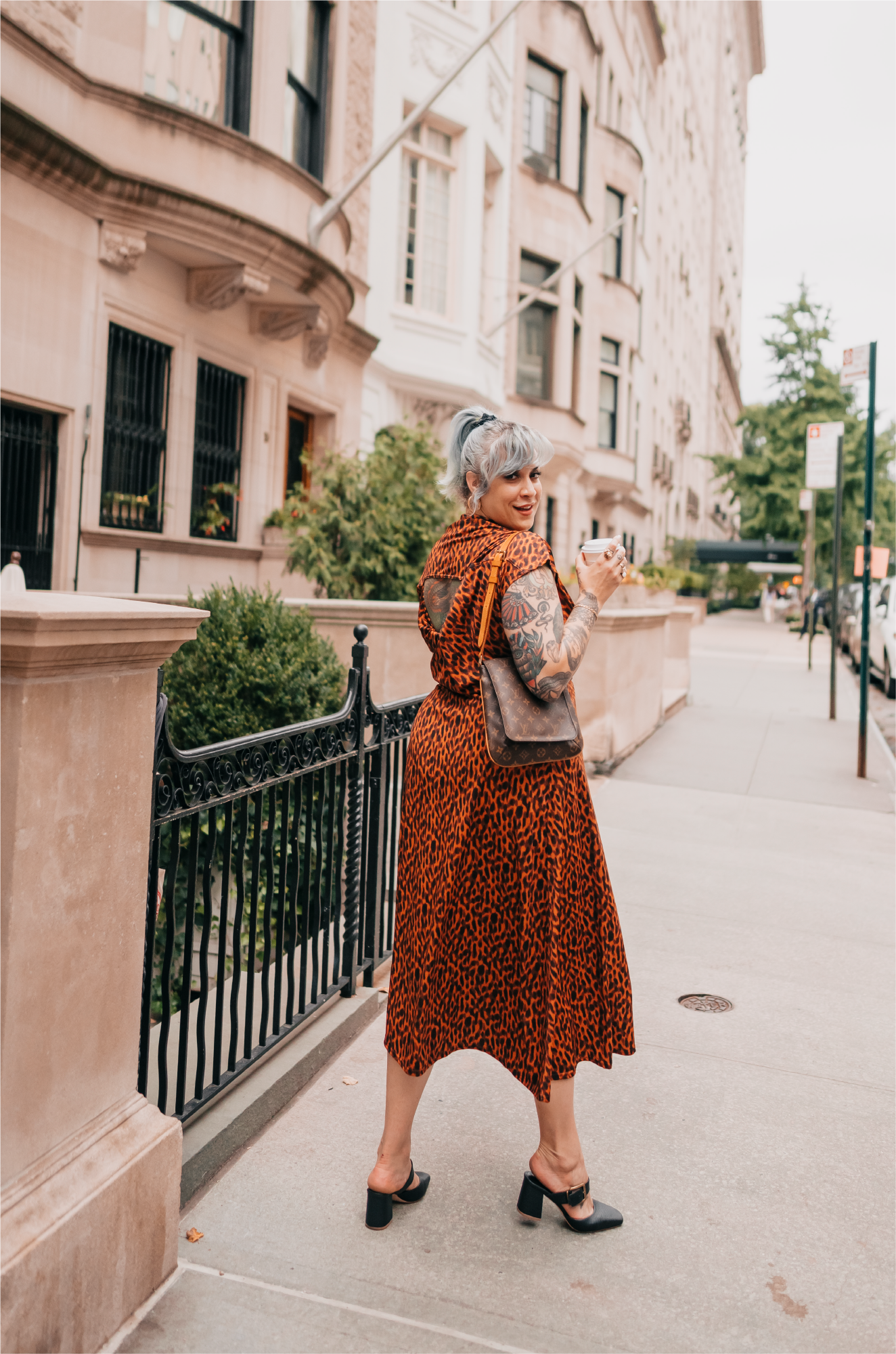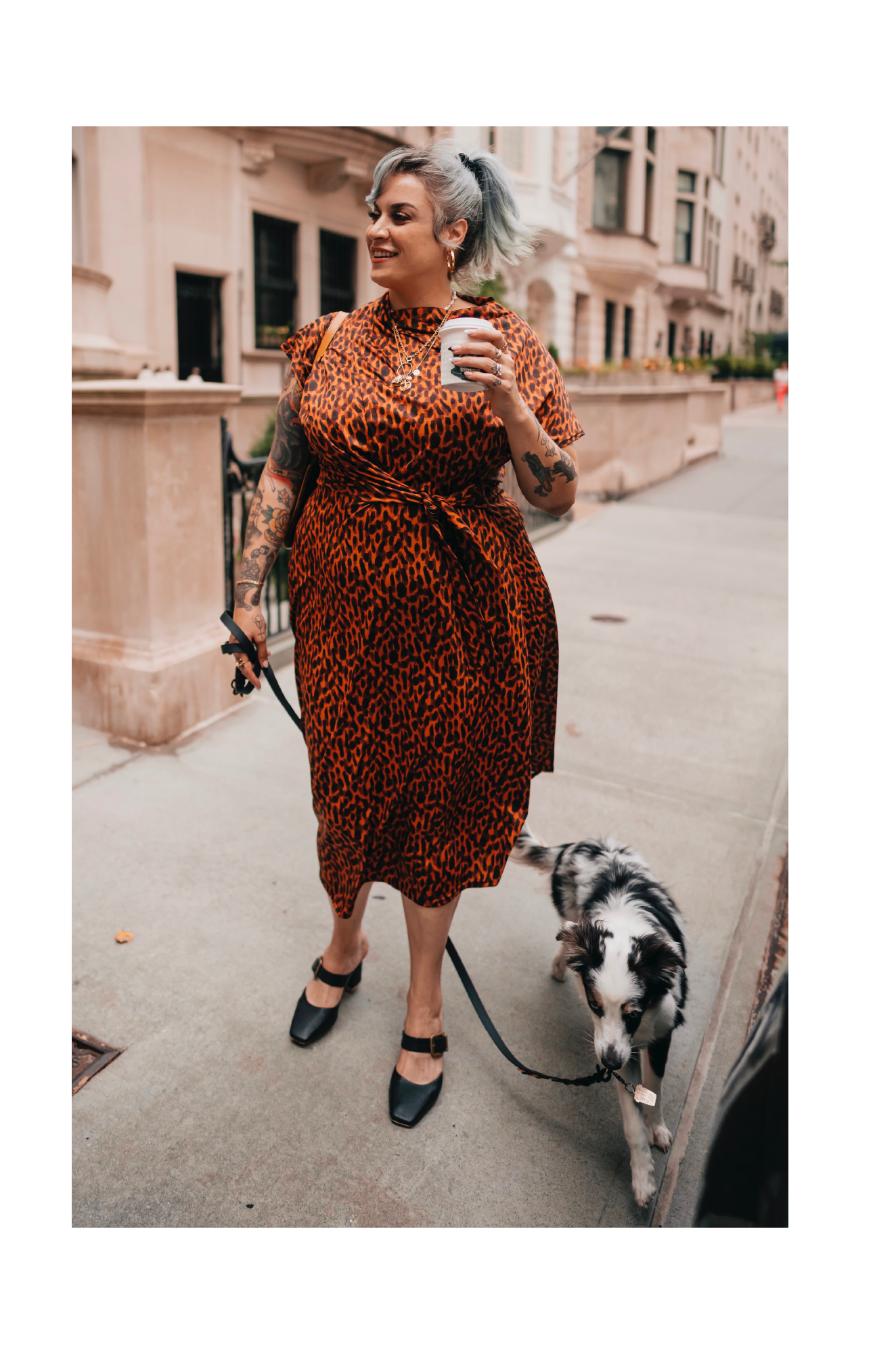 Who are you and what are you about?
I am a creative polymath, specializing in beauty and making people feel like their best selves. I do Makeup, Hair and Photography professionally. I'm happiest doing anything tactile so when not at work I love to sew, garden, paint and hang out with my partner and our two kitties.

Where are you from & where do you live now?
I'm a first generation Cuban-American born in Miami, FL living in NYC.

How did you find out about Charlotte Stone?
Through a targeted ad on Instagram that I will forever be grateful for.

Describe your style in three words.

Eclectic, feminine, timeless.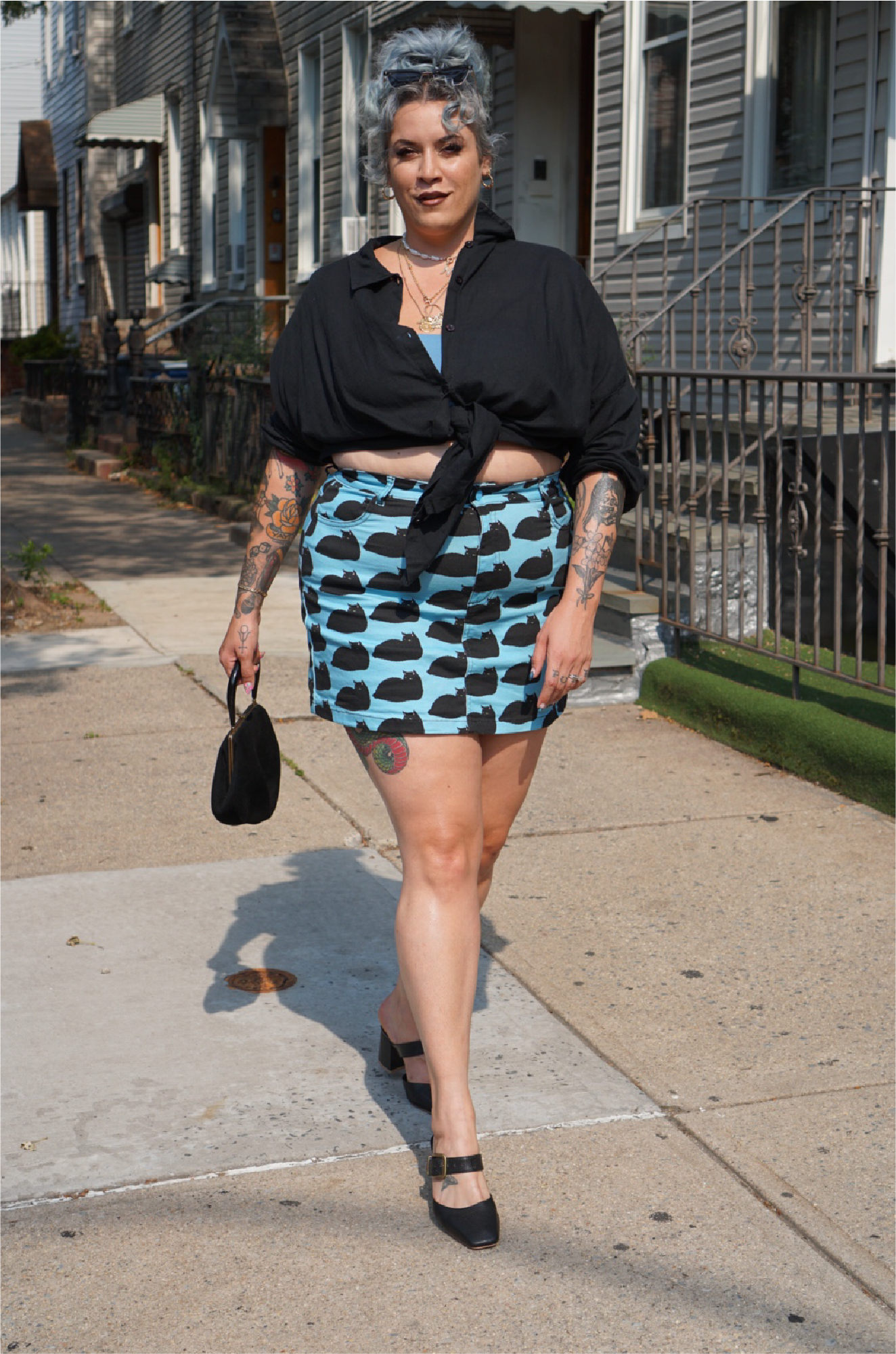 On an average day, you'll find me in:
A linen button-up with jeans or a dress.

When I'm not working, you'll find me:
Relaxing at home with the kitties and my partner, soaking up sun at the beach or on a hike.
What are you passionate about?
Making people feel like their best selves, makeup history and growing in my artistry.
Who or what inspires or influences your style?
I draw inspiration from all kinds of sources being that my style is so eclectic. I would say most of what I wear is influenced by classic films and comfort.
Do you have a style icon? Why are they your style icon?
I aspire to be some form of a mashup between Endora from Bewitched because of her sassy nature and colorful, gauzy frocks, and Mr. T because of my overwhelming love of yellow gold jewelry.
What are you watching or reading or hobbying right now?
I'm on the third book of The Handmaid's Tale series and working on carving a wooden spoon for my sister.

What three things could you not live without?
My family, lipstick and my camera.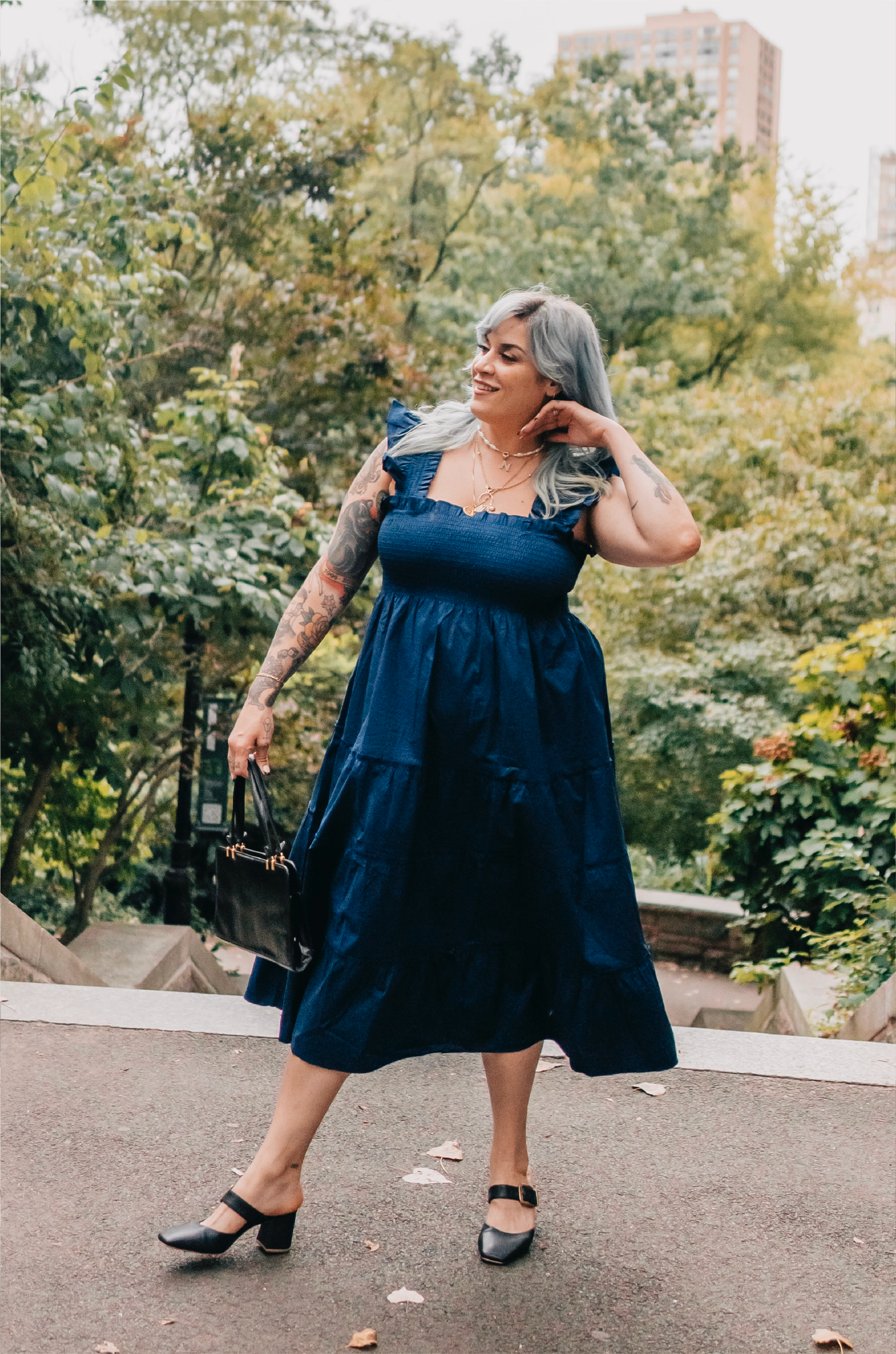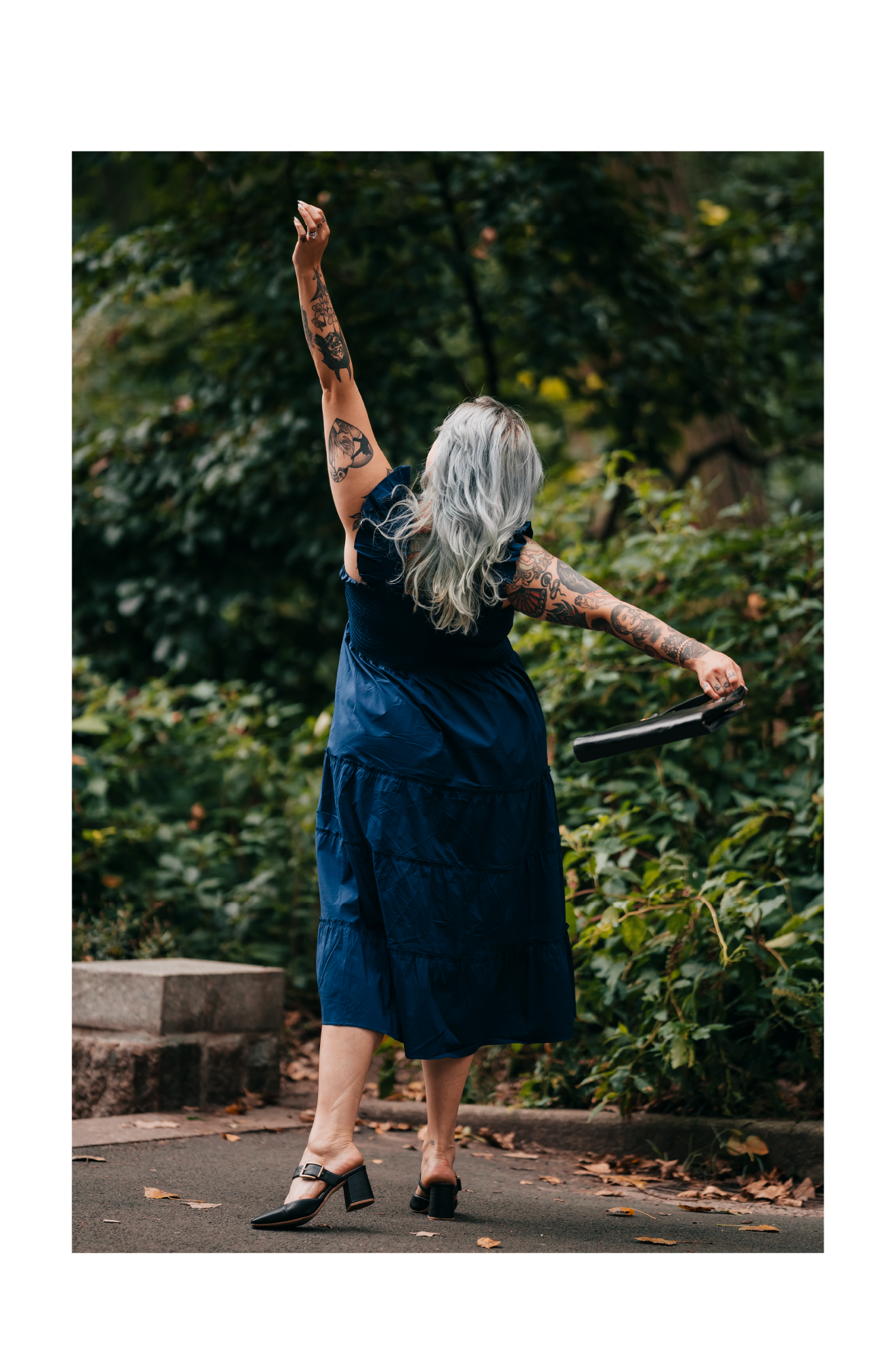 What article of clothing are you living in right now?
Linen button-up shirts and bike shorts.
What "traditional" styling rule do you love to break?
Less is more.
What is one weird fashion trend from your youth that you kind of wish came back?
I'm in my thirties so basically all of the trends from my youth are in right now and it is GLORIOUS.
What is one thing about yourself people might be surprised to find out?
I was in a sorority in college.
---