MEET SHANA
Ok yes, our shoes are real cute, but what's even more cute and cool and stylish and inspiring are all the badass people in our shoes. So this year, we decided to pass the mic to some longtime supporters and CS connoisseurs, and asked them to help bring our shoes to life. The challenge? Style one shoe three different ways and tell us a little bit about yourself while doing it. The result? As expected, incredible.
Keep scrolling to see what Shana (@shana_ssm on IG) gets up to in our Rainbow Donnas.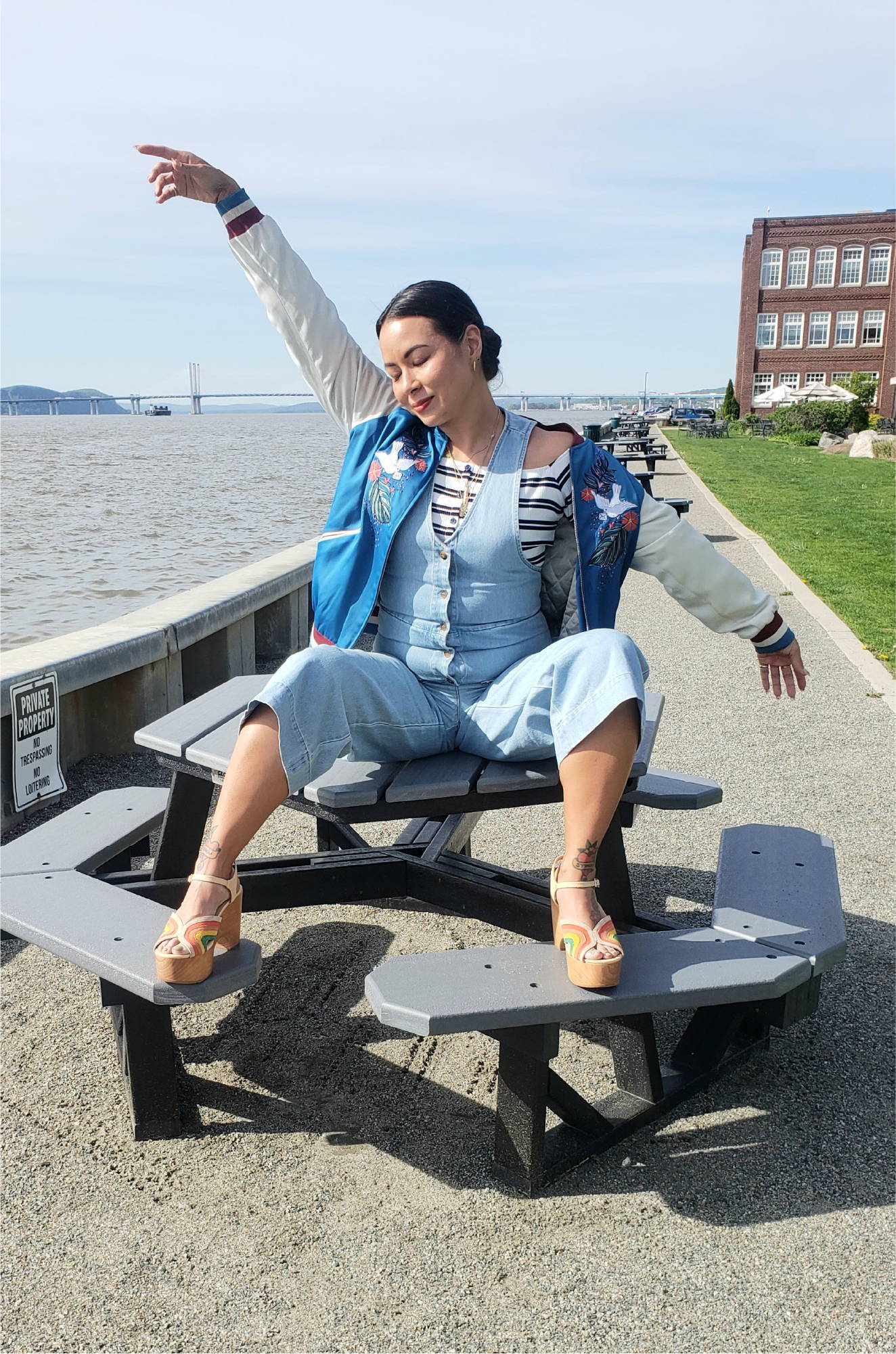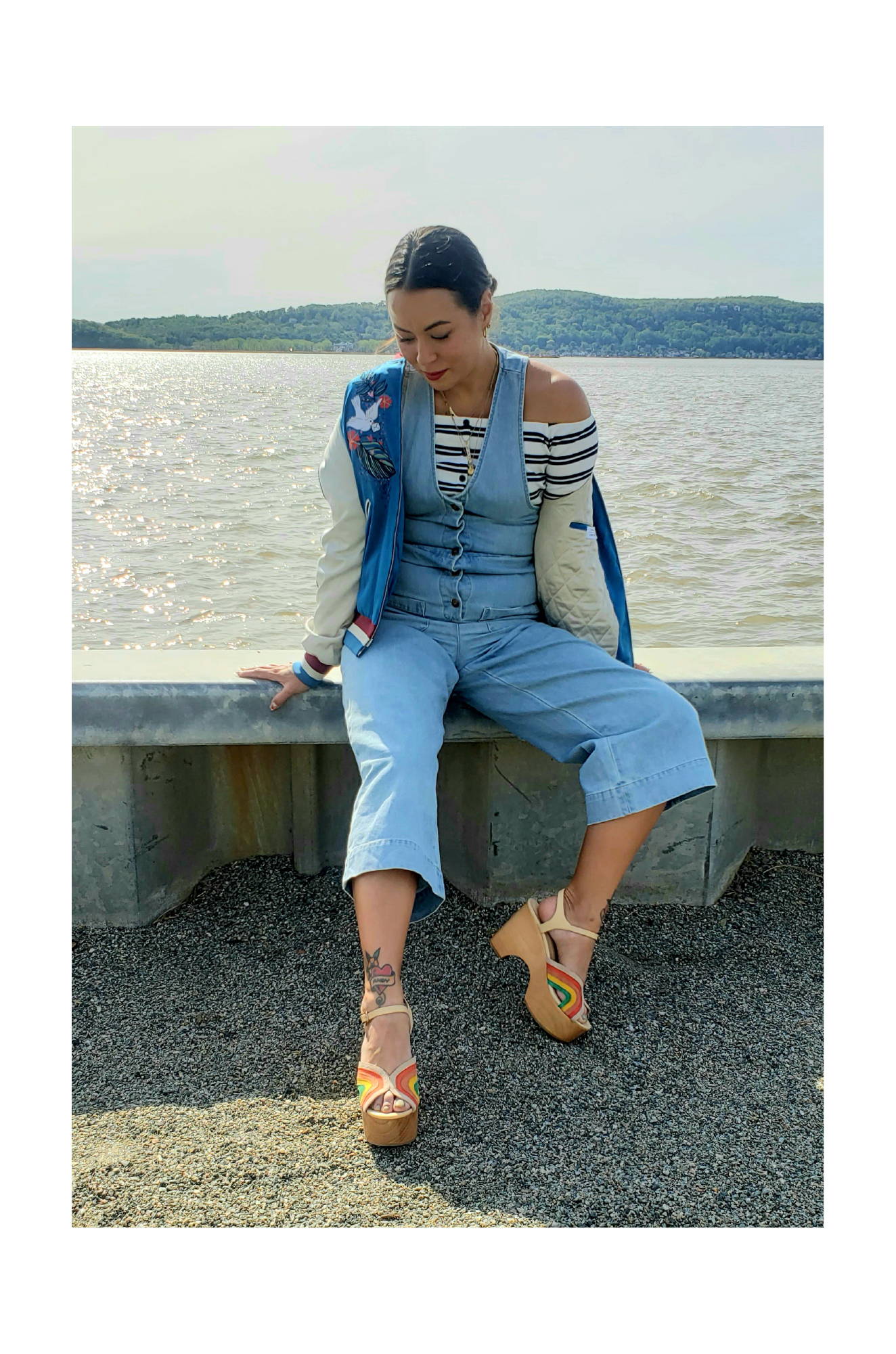 Who are you and what are you about?
I'm Shana Sueoka-Matos and I'm the Senior Photoshoot Producer for EILEEN FISHER INC.
I like to think of myself as a human fire extinguisher, quickly resolving one thing after another. But, a really cool, fun, personable fire extinguisher you'd want to be friends with.
Where are you from & where do you live now?
I was born and raised in Honolulu, Hawai'i. I moved to New York in 2001 and have called Harlem my home for the past decade.

How did you find out about Charlotte Stone?
I can't remember honestly – the only thing I recall is seeing a SNAKESKIN ELLERY in the wild (or online) and knowing my shoe horizons had just expanded. Maybe I blacked out. All I know is I now own them, and I can't remember life before them.

Describe your style in three words.
Textural, Structural, Colorful.
What inspires you?
My gut – over the years I've learned to trust my instincts when it comes to almost everything, in aesthetics and in life. When it comes to clothing, when I buy colors, shapes and fabrics I'm drawn to, inevitably outfits come together and feel organic.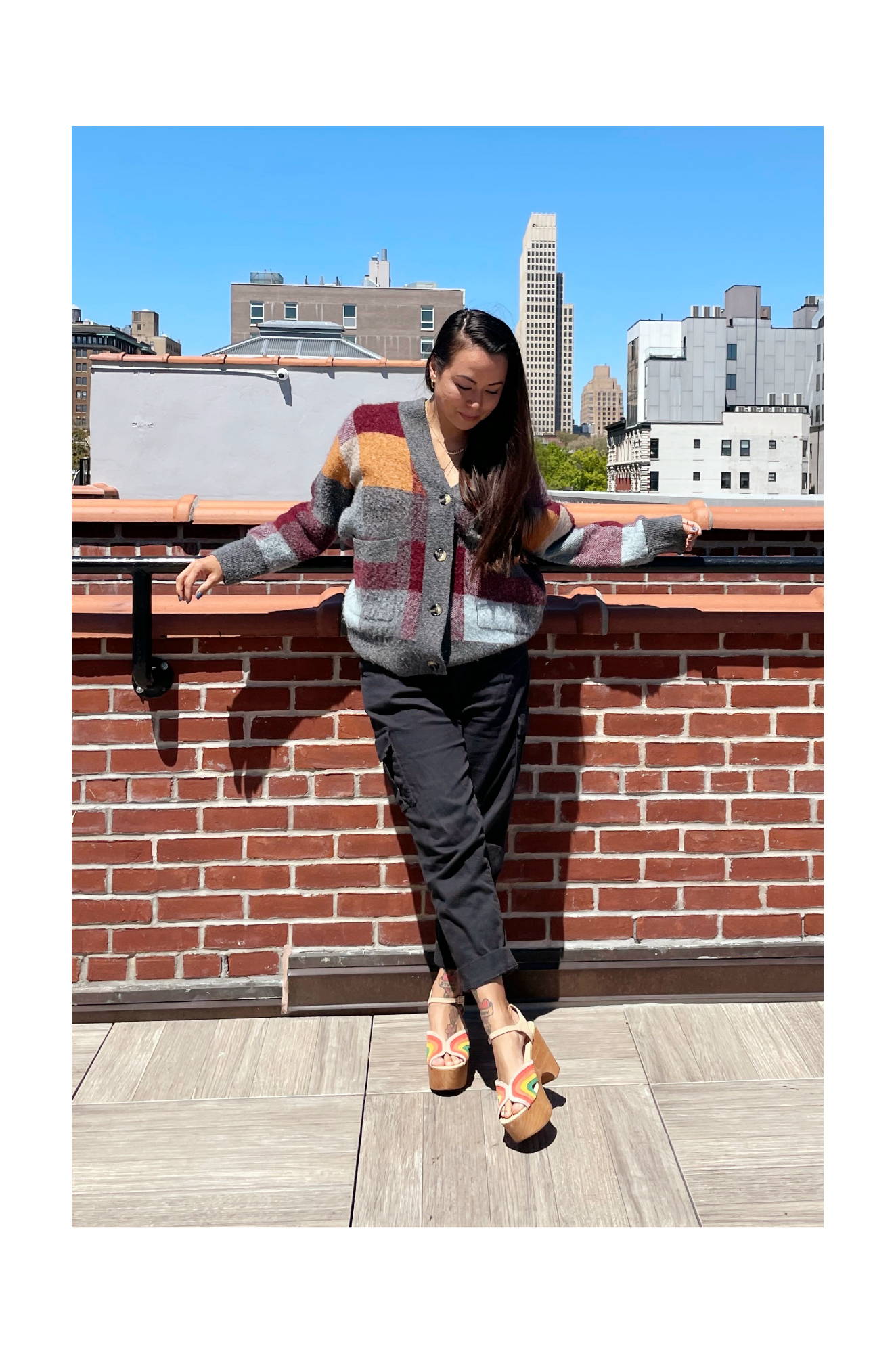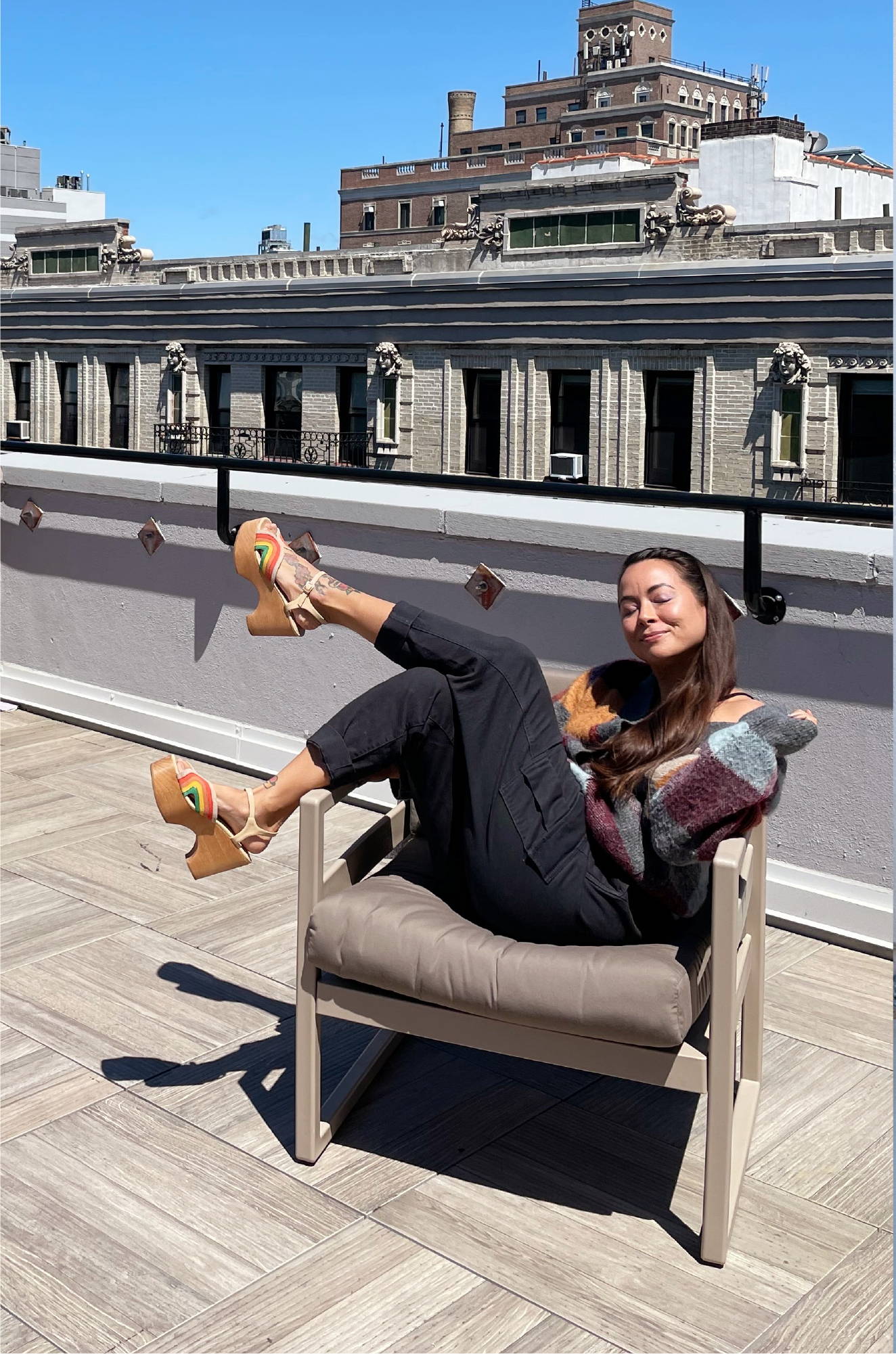 On an average day, you'll find me in:
If I'm on set/shooting, a boiler suit or a colorful print-coordinated suit set. If I'm at home I won't lie it's usually my boyfriend's pants, shirts and hoodies.

When I'm not working, you'll find me:
Doing my own gel nail extensions, going for long walks in Riverside Park, or hanging out with Stinky, my 18 year old cat.

What are you passionate about?
I really hope Fox releases the new season of Master Chef Junior soon. You can only re-watch the first 7 seasons so many times, you know? I'm very passionate about this.

Who or what inspires or influences your style?
I find myself wearing a lot of things I imagine my mom would've worn in the 70s and 80s. A lot of flares and graphic knits. Center parts and long straight hair. Sometimes it's all my grandmother with her long pointed manicured nails and gold jewelry.
Do you have a style icon? Why are they your style icon?
My grandmother was the most stylish person I knew.
She got her hair done every week, smoked fancy cigarettes, drove an imported Mercedes (in HAWAI'I?) and always had a metal nail file in her purse. Perhaps I don't emulate her exact style, but she lived with grace and certainty in who she was and what she loved.

What are you watching or reading or hobbying right now?
I've been trying to learn Greek for the past year or so. My close friend lives in Greece and has always served as a translator for me. Also, she now has a tiny daughter who I hope to meet soon. Imagine that, a 2 year old speaking Greek to a 37 year old who also speaks Greek, but like a 2 year old ☺
What three things could you not live without?
My friends, my alone time, the company of animals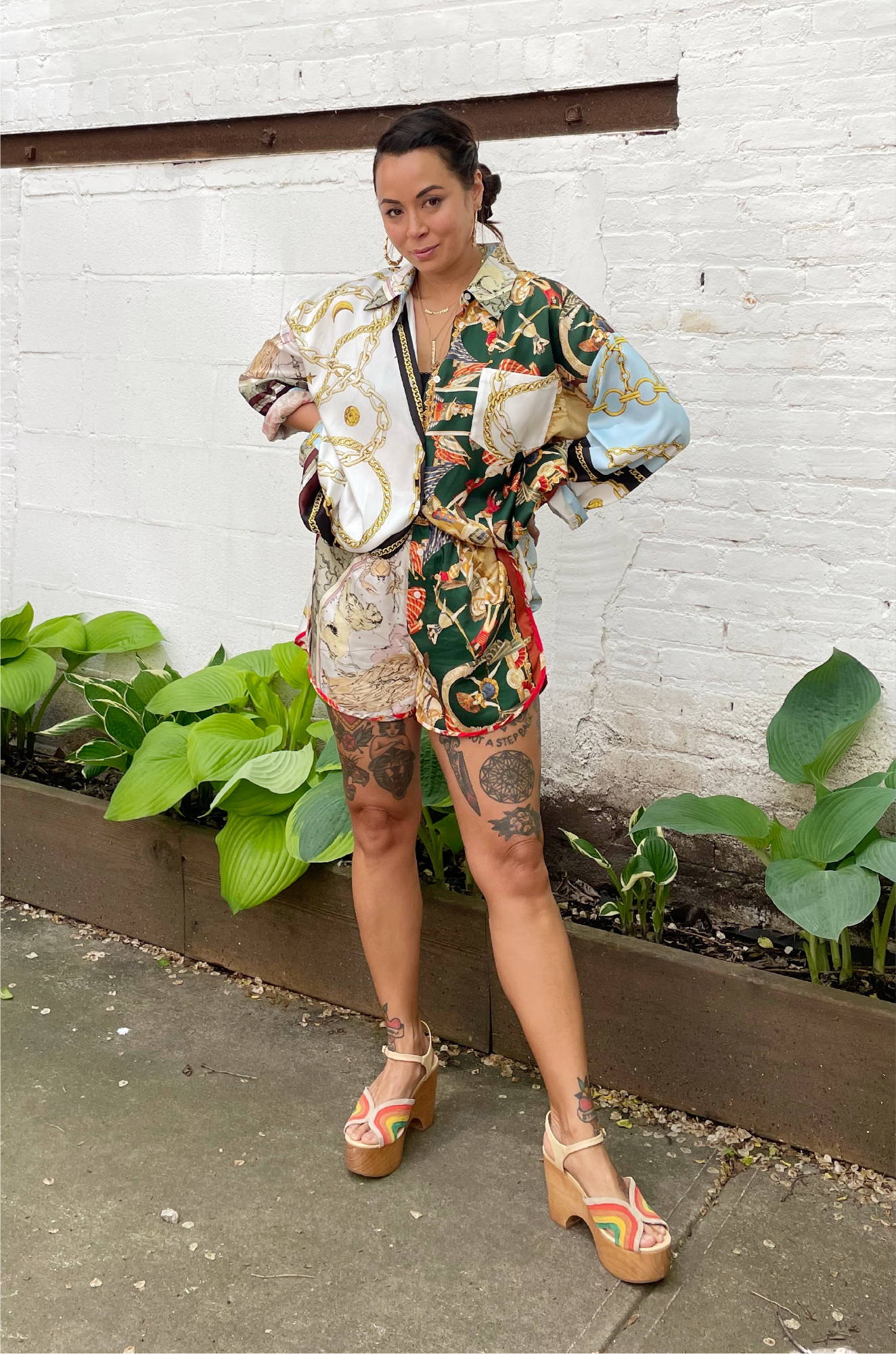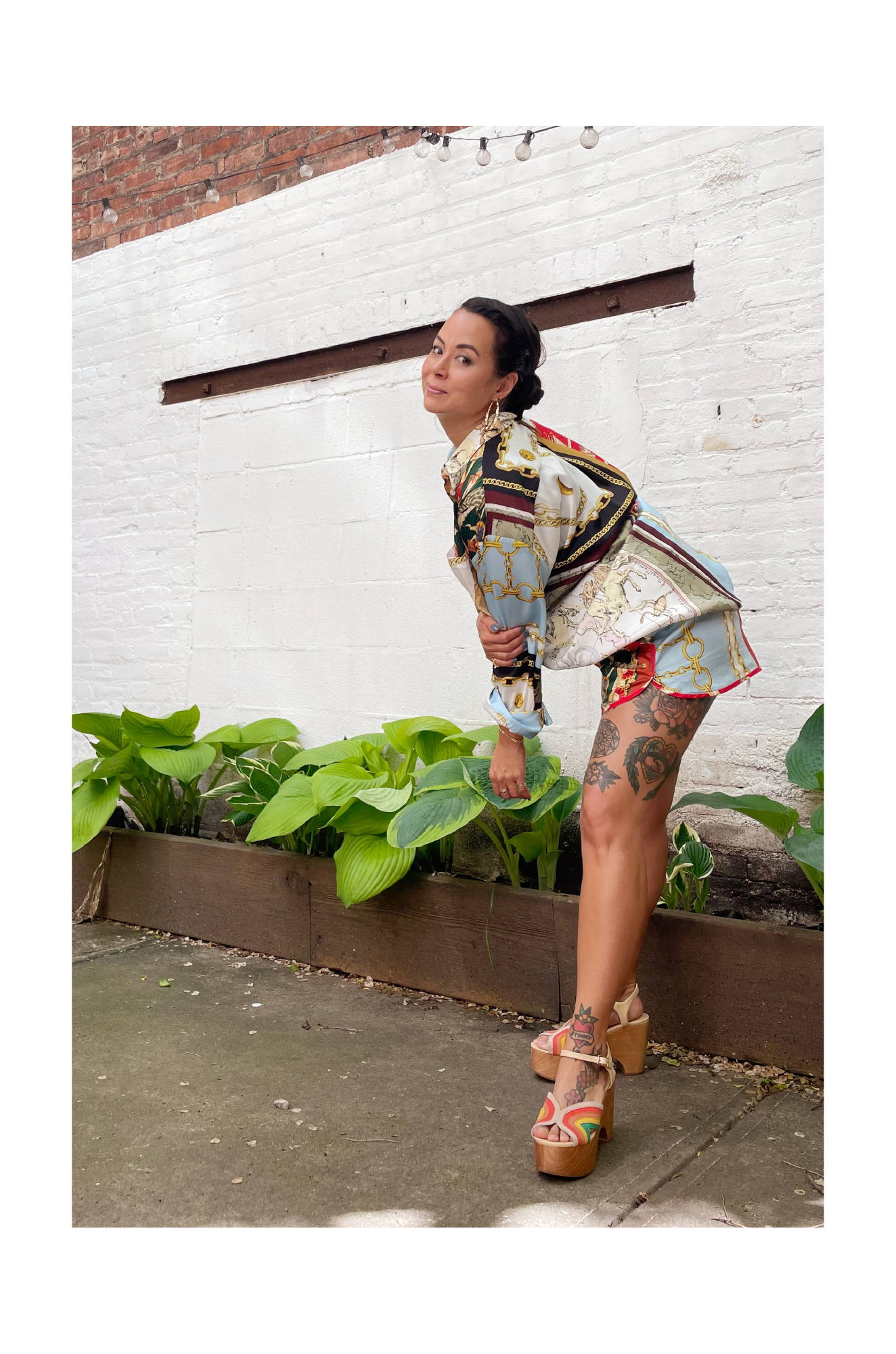 What article of clothing are you living in right now?
My boyfriend made me a custom embroidered BLACKPINK hoodie last Christmas. It's white and somehow, I haven't destroyed it yet. I even wore it in my new passport photo. He made himself one too. So, if there's a tragedy I can just steal his…maybe.
What "traditional" styling rule do you love to break?
I never "save" any outfits or pieces of clothing for special occasions. If the weather is right, WEAR IT. Why not.
Eventually you get over this concept of feeling "overdressed"
and start dressing for yourself.
What is one weird fashion trend from your youth that you kind of wish came back?
Chokers – all of them, ball chain, stretchy tattoo, daisies, spikes. EVERY CHOKER EVER.
What is one thing about yourself people might be surprised to find out?
I played the viola for many, many years. I still own one and often stare at it wondering if I should play again, then I look at my nails and think, "not today".
---