MEET BEN
Ok yes, our shoes are real cute, but what's even more cute and cool and stylish and inspiring are all the badass people in our shoes. So this year, we decided to pass the mic to some longtime supporters and CS connoisseurs, and asked them to help bring our shoes to life. The challenge? Style one shoe three different ways and tell us a little bit about yourself while doing it. The result? As expected, incredible.
Keep scrolling to see what Ben (@howyaben on IG) gets up to in our Pier Conways.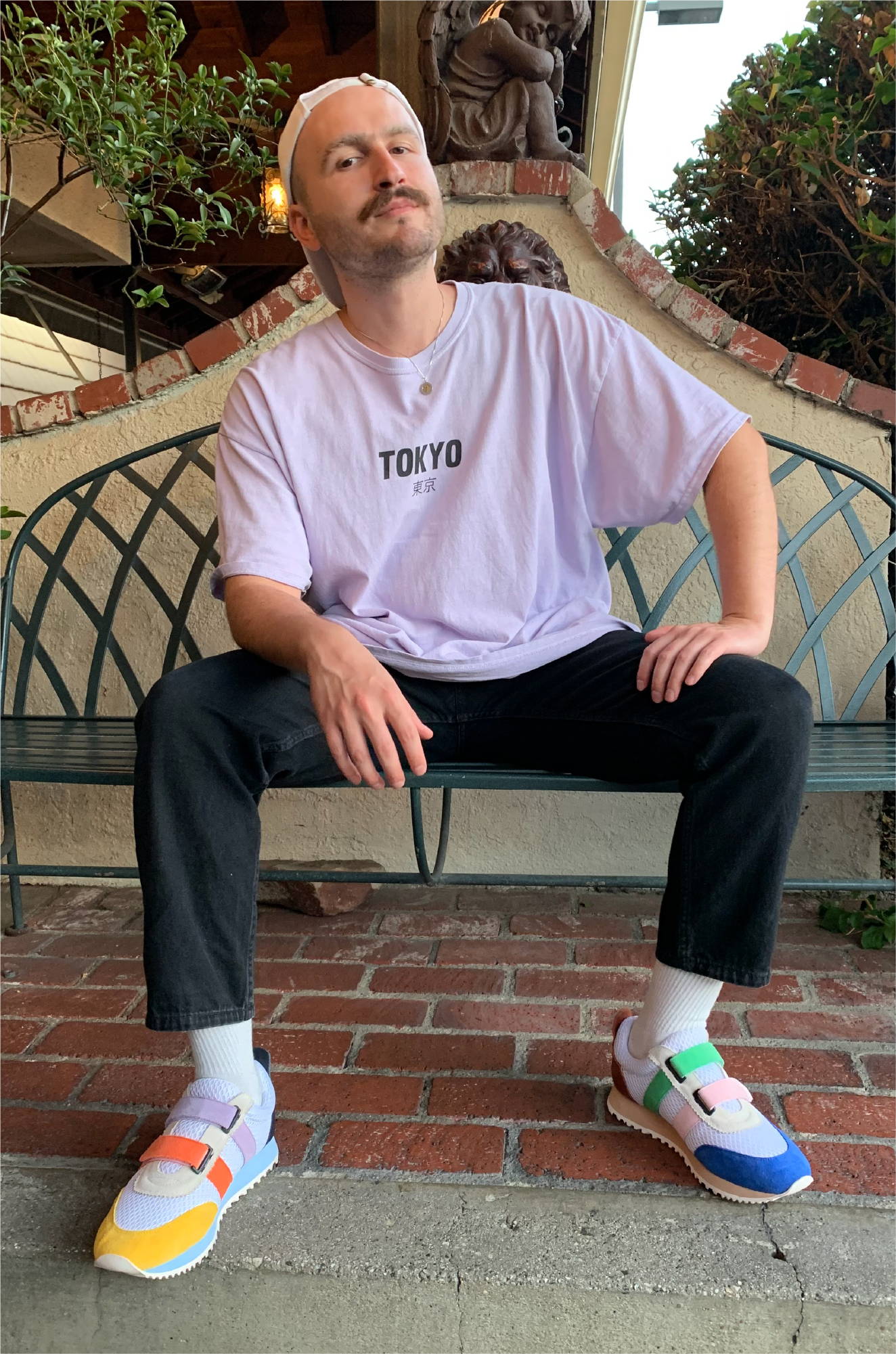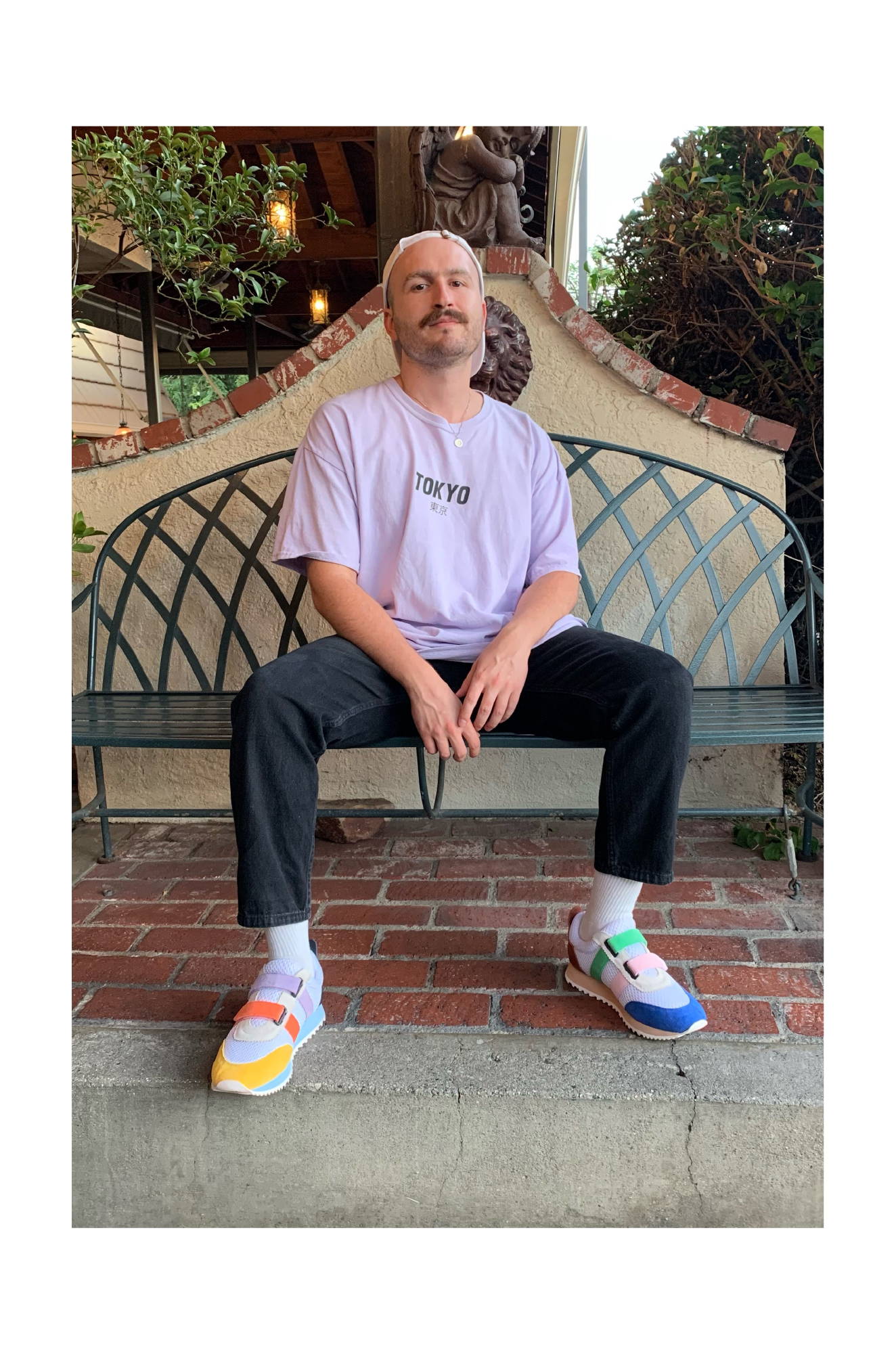 Who are you and what are you about?
I'm Ben! I love music, dancing, good food with friends, queerness and bold fashion choices!

Where are you from & where do you live now?
Originally I'm from the Bay Area and I moved to Los Angeles five years ago – California girl! lol

How did you find out about Charlotte Stone?
A dear friend with great taste.

Describe your style in three words.
Mild to Wild.
What inspires you?
90's girl groups, a standing ovation, nature, Beyoncé.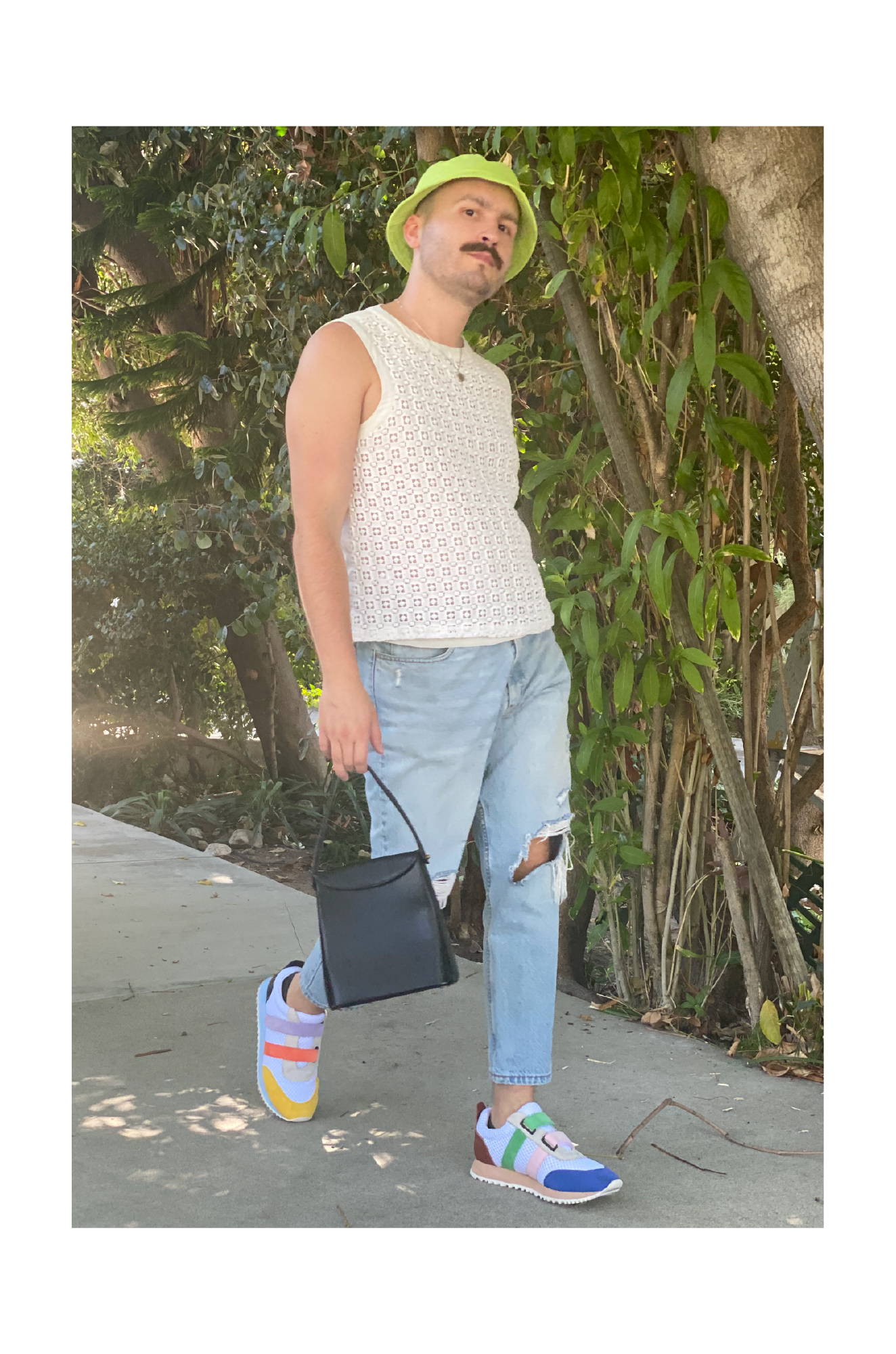 On an average day, you'll find me in:
Dad jeans, tank, statement shirt, baseball cap, accessories.

When I'm not working, you'll find me:
In a park or under a disco ball.

What are you passionate about?
Queerness, the environment, my mom's pesto.

Who or what inspires or influences your style?
I love to play with gender in my style, make people think twice, ya know?
Do you have a style icon? Why are they your style icon?
Minju Kim and Polomo Spain have been really doing it for me recently. Bold patterns, gender non-conforming and a structured silouette – I love!

What are you watching or reading or hobbying right now?
Honestly the Real Housewives and a good book on spirituality – balance!
What three things could you not live without?
Music, the moon, the sun.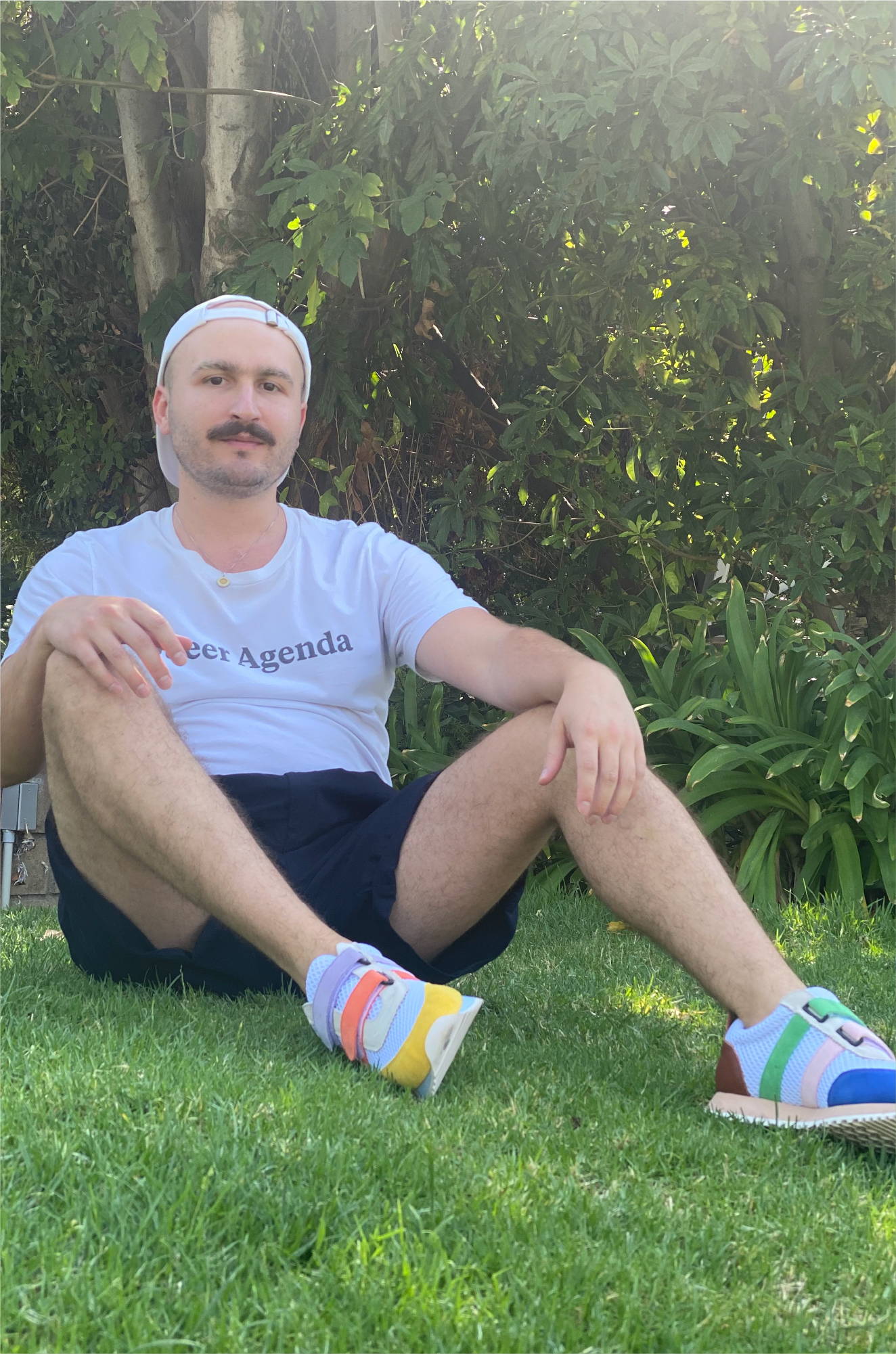 What article of clothing are you living in right now?
Inappropriately small tank tops.
What "traditional" styling rule do you love to break?
All of them. If you wear it well, the rules don't matter!
What is one weird fashion trend from your youth that you kind of wish came back?
Jellies sandals, so fun!
What is one thing about yourself people might be surprised to find out?
I aim to constantly surprise people <3


---