SIMPLY THE TESS
It all started when we came across a pic of this gorgeous model in
Self Magazine
wearing a pair of our Rafs for a shoot. The year? 2018. The Raf? Flamingo pink. The model?
Tess Holliday
! We fell in love
hard
thanks to her next-level style, unapologetic activism, and her dismantling of archaic beauty standards. Needless to say, we've been IG friends ever since so it was of course a no brainer to ask Tess to design two of her very own colorways for the shoe that started it all. And we may or may not have screamed when she said yes.
We could fill a standard-issue filing cabinet with reasons why we think Tess rocks, but let's not make this about us any longer. Read on for more on Tess in her own words, wearing her very own TH x CS Rafs in Tess and Holliday.

Who are you & what do you about?
I am a mother, model, author, and advocate. My modeling career has been so fulfilling, & changed my life in so many ways, but more importantly it led me to my true calling which has been advocacy. I created Eff Your Beauty Standards in 2013 as an act of rebellion against society's unrealistic standards of beauty, but I never imagined it would take off the way it did or transform my life in such a beautiful way.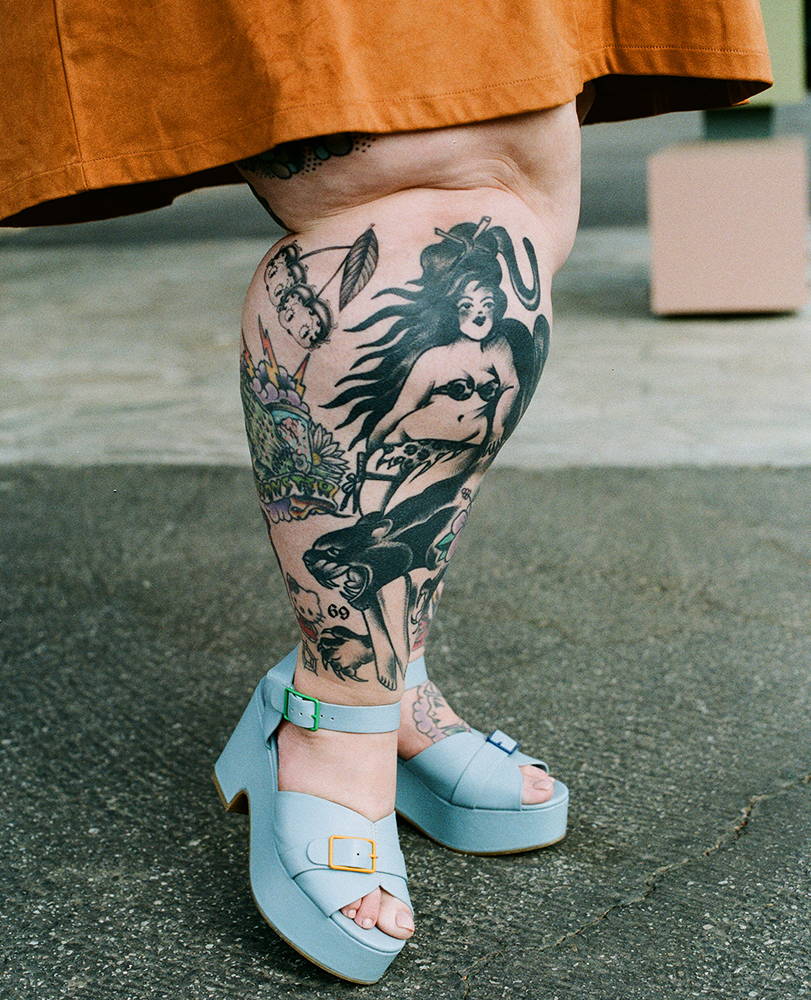 When I'm not working, you'll find me:
I used to go to Disneyland all the time, but since that isn't an option anymore, I spend a lot of time outside, & on mini road trips. I'll pack my car up for a day and me & my boys will drive on little adventures, listening to music, eating ice cream &
enjoying the little stuff.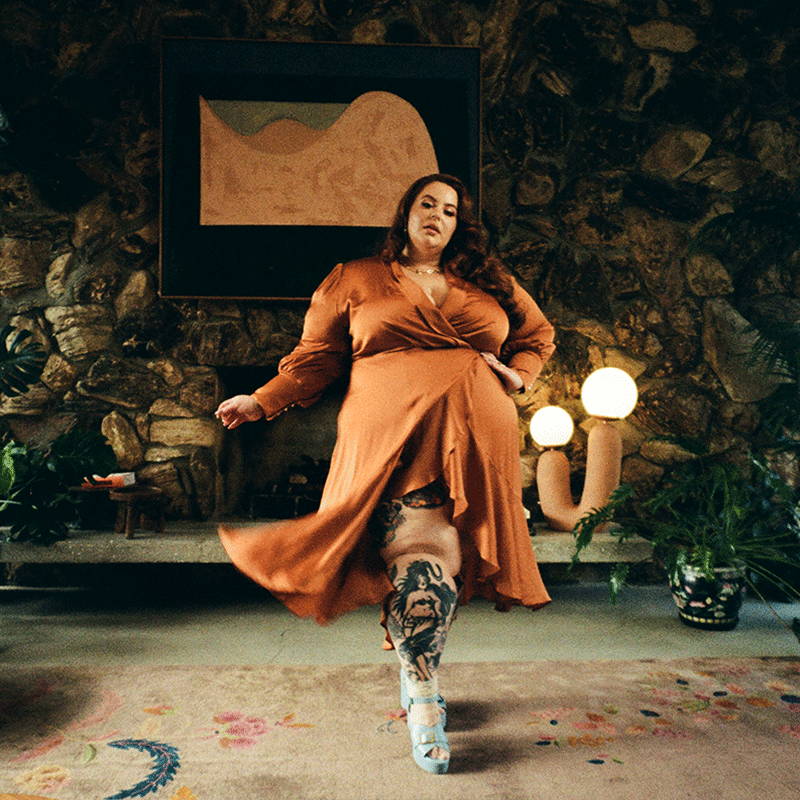 What is one thing about yourself people might be surprised to find out?
That I'm not as tough as I come off online. I'm so goofy and always cracking jokes, I don't take life too seriously... unless I have to.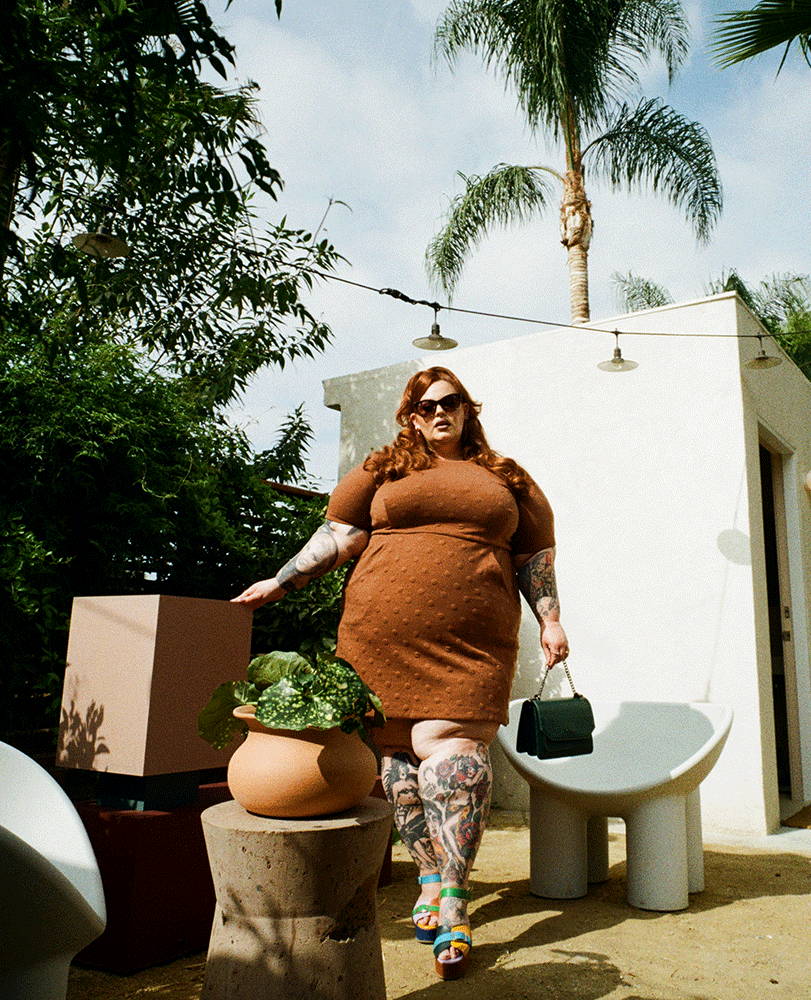 What inspires you?
Love, goodness, I love loooove! It's so transformative, & beautiful. I'm not talking about romantic or intimate love, but the love that we have for ourselves... it inspires me daily to push myself outside my comfort zone & that's where I find so much inspiration from, within. Nature always does something to my soul, & is a great reminder that beauty is all around us, & so vastly different.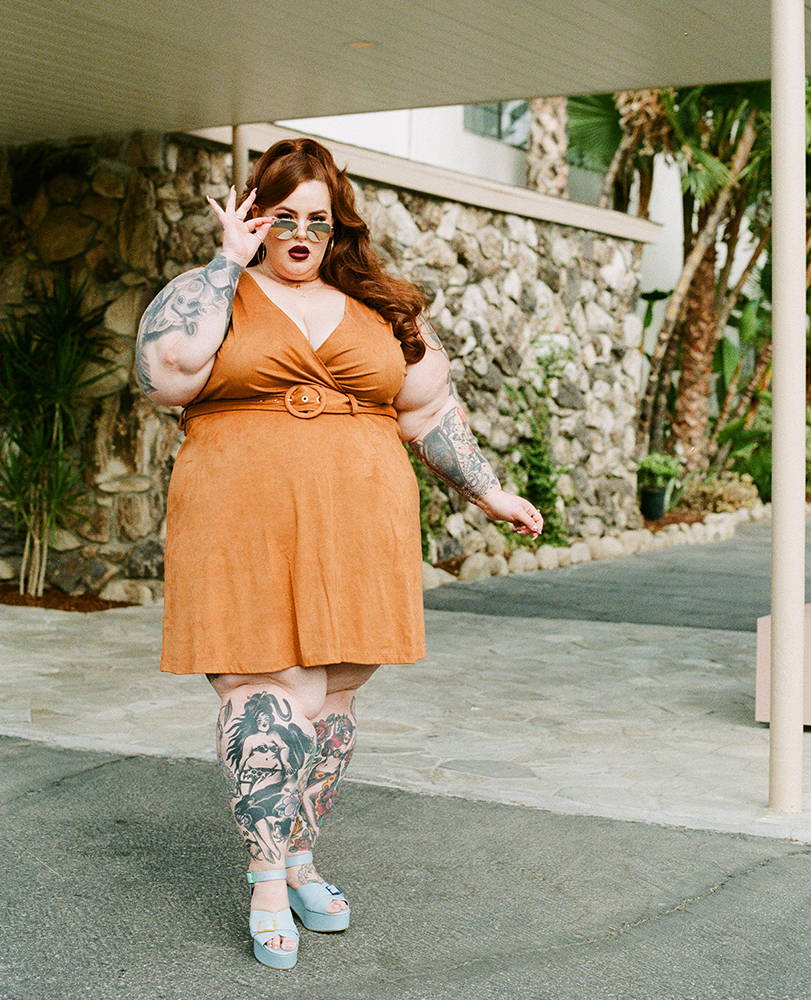 Who or what influences your style?
I am so inspired by Janelle Monae, Dolly Parton, queer art, anything 60s or 70s kitsch, and I'm all over it! I LOVE color & having fun with my clothes, life is too short to not take risks expressing yourself how you choose!
What are you watching or reading or hobbying right now?
I feel like I'm so boring, I'm not watching or reading anything new at the moment, it's always The Office or New Girl on repeat. However I have taken up coloring to decompress and bought a lot of adult coloring books & it's a fun, creative way to pass the time & take a break from social media.
What is your favorite thing about this collab?
The colors & the use of color. I love that Charlotte Stone wasn't afraid to try out my weird ideas and they really found a way to make the entire process truly collaborative, when I see those shoes I can't help but smile and I hope others feel the same way.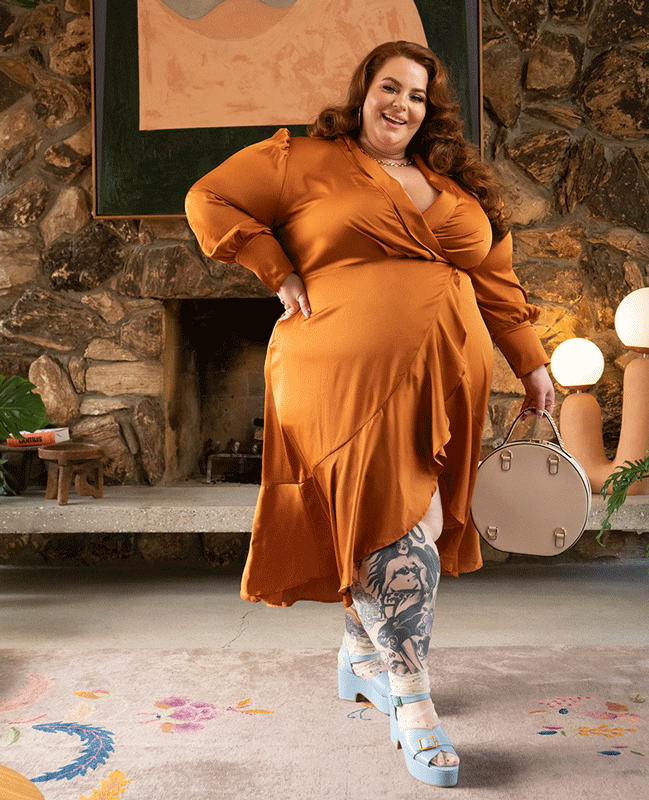 Describe your style in three words.
Eclectic, kitschy, & fun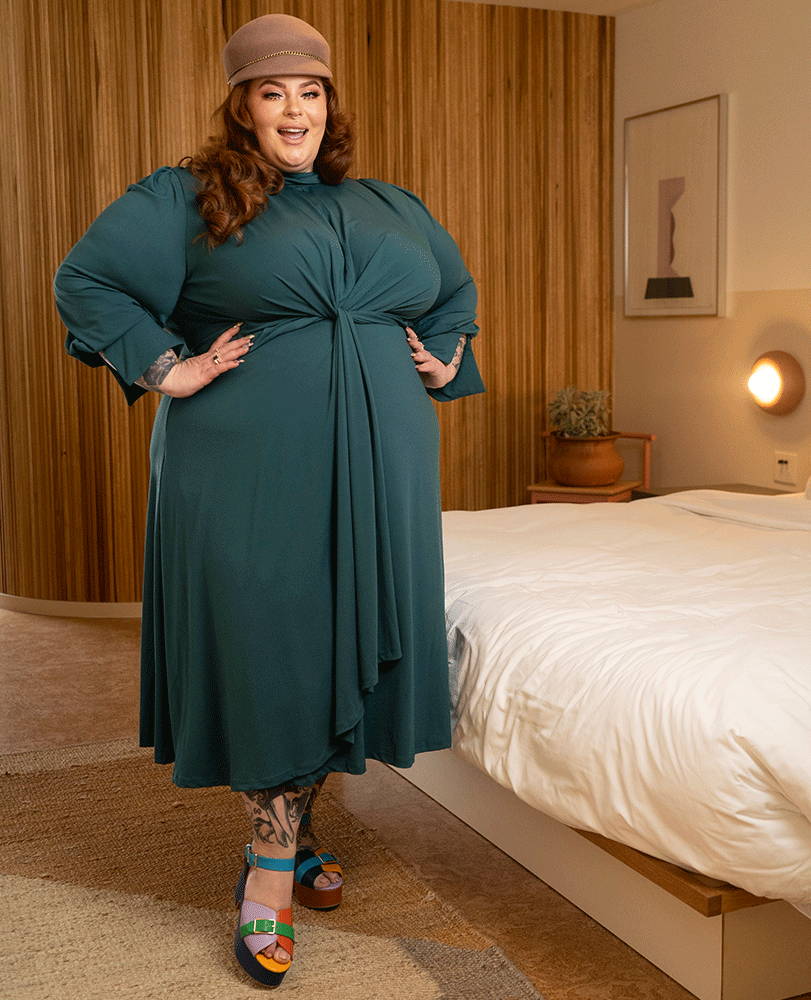 On an average day, you'll find me in:
Outside working on my laptop, laughing with my boys, cooking (I love to cook!) & trying to do it all, & failing horribly!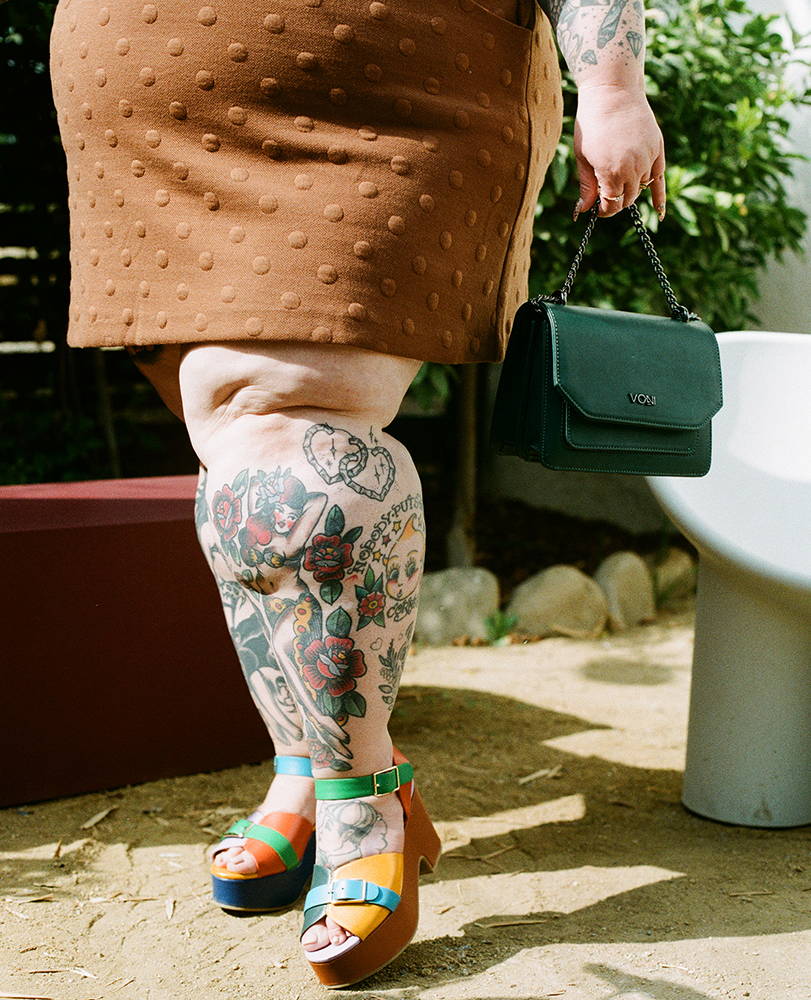 What "traditional" styling rule do you love to break?
That gender has a place in fashion, because it doesn't. We should all be able to wear what we want, and style ourselves however we choose and not worry about the labels that come with it. Fashion is for everyone, do what you want!