MEET CHANI
Ok yes, our shoes are real cute, but what's even more cute and cool and stylish and inspiring are all the badass people in our shoes. So this year, we decided to pass the mic to some longtime supporters and CS connoisseurs, and asked them to help bring our shoes to life. The challenge? Style one shoe three different ways and tell us a little bit about yourself while doing it. The result? As expected, incredible.
Keep scrolling to see what Chani (@needthingsseattle on IG) gets up to in our Tejus Hot Mint Ginas.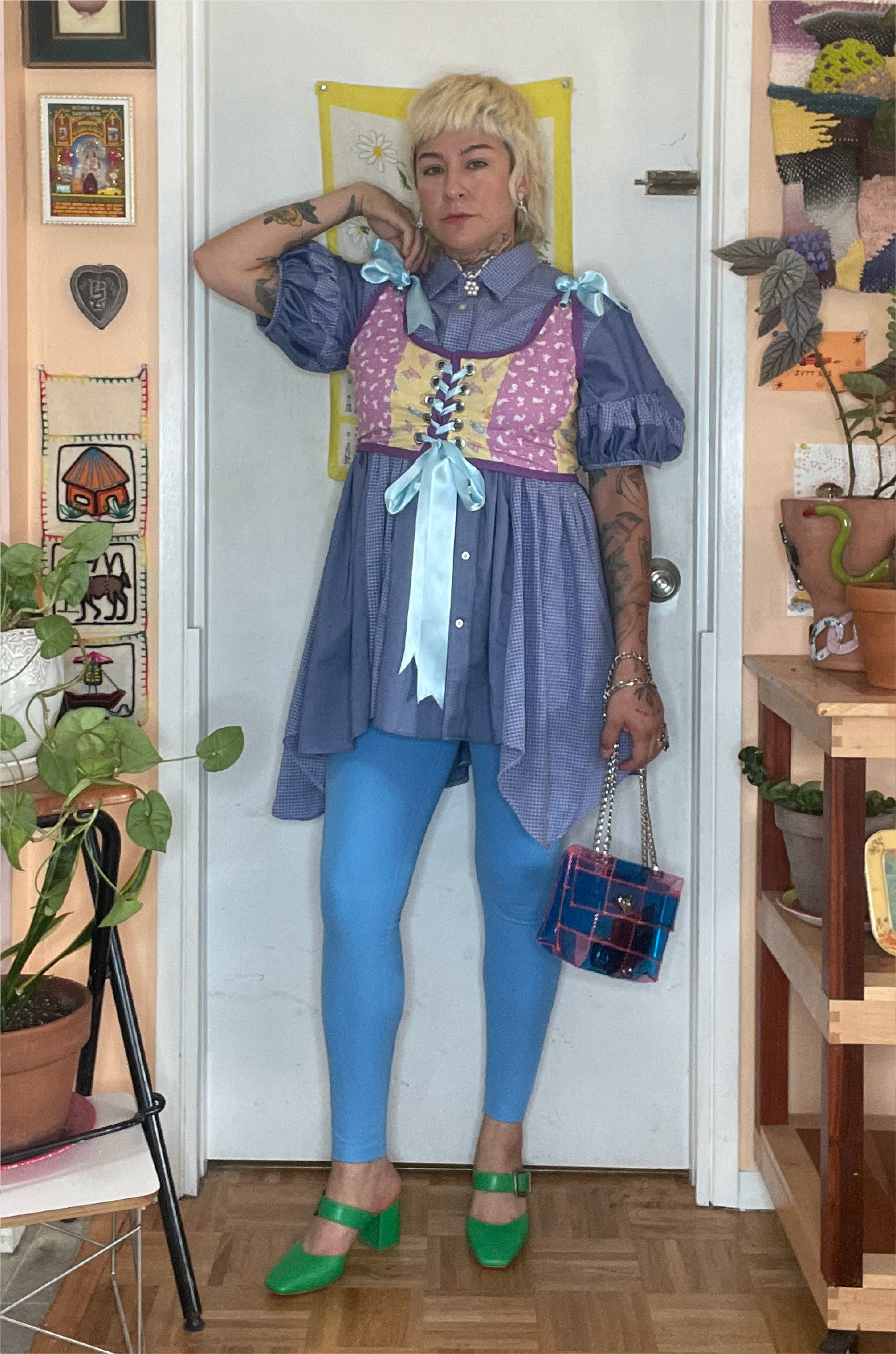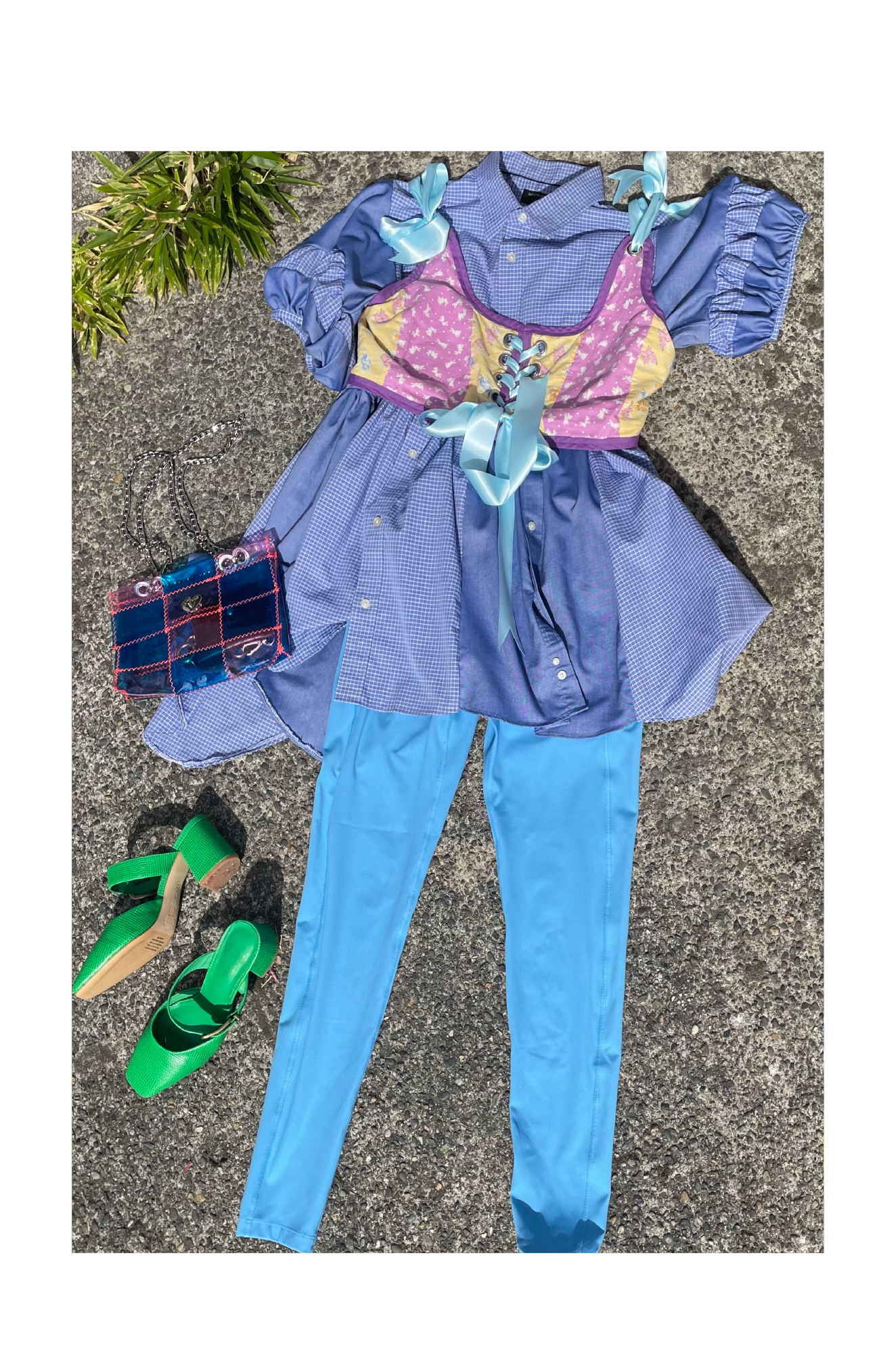 Who are you and what are you about?
I'm a clothing recycler and textile artist.

Where are you from & where do you live now?
I'm 100% Bolivian, my parents are both immigrants and I am 2nd generation US inhabitant. I was born in Seattle but moved to San Francisco at 19 and stayed for about 10 years. For some reason I feel like all this info is pertinent to the question "where are you from" lol.

How did you find out about Charlotte Stone?
Friends and word of mouth plus I'm a shoe fanatic.

Describe your style in three words.

Weird, playful, random.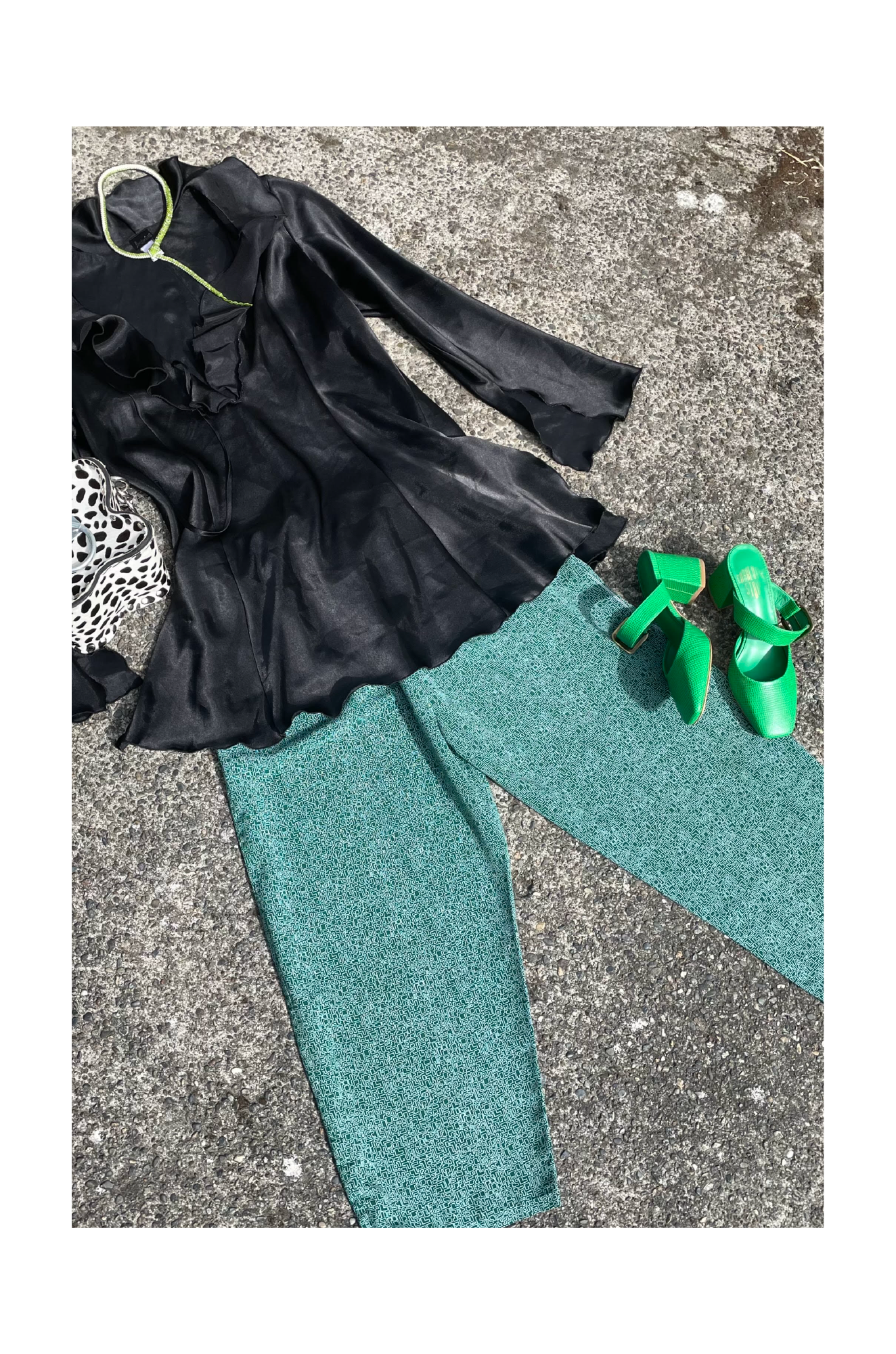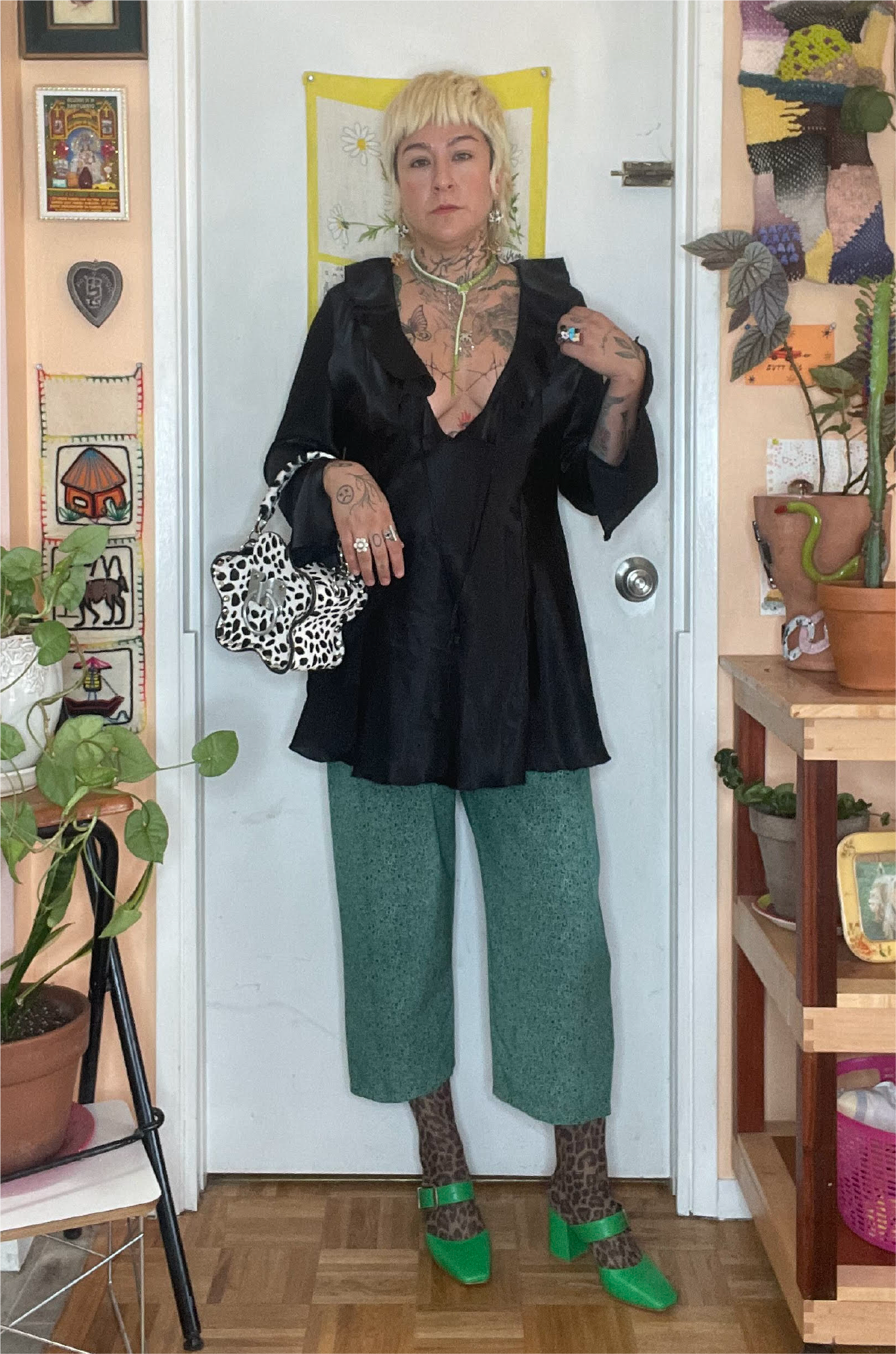 On an average day, you'll find me in:
My studio.

When I'm not working, you'll find me:
At a dog park with my pups.
What are you passionate about?
Too many things to list.
Who or what inspires or influences your style?
My grandmother was a huge inspiration in my life 💐 Other clothing recyclers and artists. Jewelry is always such a huge inspiration for me. Sometimes a whole outfit is sparked by a pair of earrings. Same with shoes!
Do you have a style icon? Why are they your style icon?
I have so many but for right now let's go with Prince.
What are you watching or reading or hobbying right now?
I'm always in my studio lately but when I'm not I'm catching up on any of the Real Housewives series. I can't look away lol. I love podcasts some of my favorite are Code Switch and Ghost of a Podcast.

What three things could you not live without?
My partner, my dogs, my cats (that's more than 3 sorry).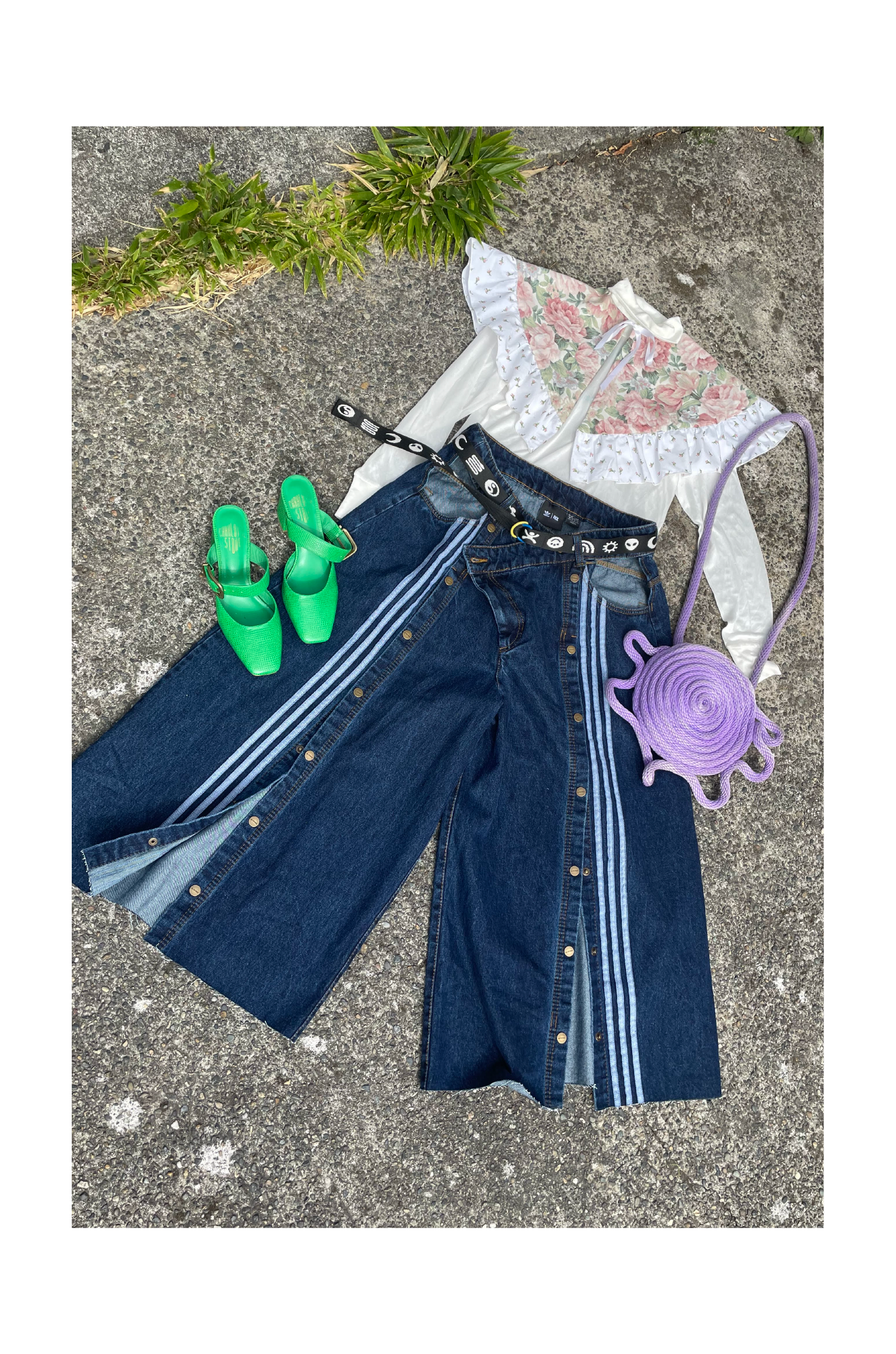 What article of clothing are you living in right now?
Most days I'm in bike shorts and a T-shirt. I also really love a tent dress of any kind.
What "traditional" styling rule do you love to break?
Socks and sandals.
What is one weird fashion trend from your youth that you kind of wish came back?
Jincos.

What is one thing about yourself people might be surprised to find out?
I have 6 animals (3 dogs, 3 cats).
---