MEET JUANY
Ok yes, our shoes are real cute, but what's even more cute and cool and stylish and inspiring are all the badass people in our shoes. So this year, we decided to pass the mic to some longtime supporters and CS connoisseurs, and asked them to help bring our shoes to life. The challenge? Style one shoe three different ways and tell us a little bit about yourself while doing it. The result? As expected, incredible.
Keep scrolling to see what Juany (@j.u.a.n.y.c.a.n.t.u on IG) gets up to in our Apricot Check Elenas.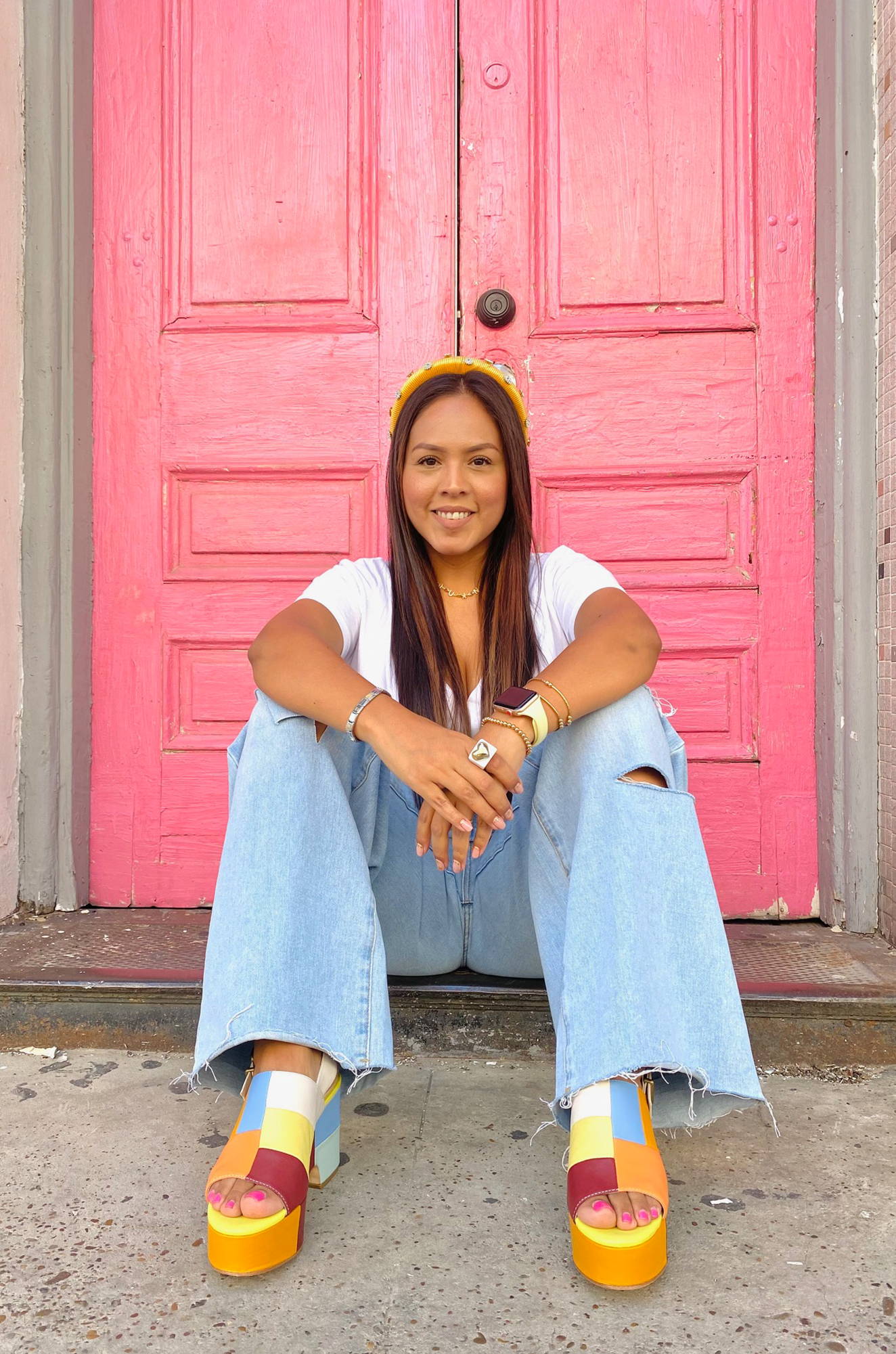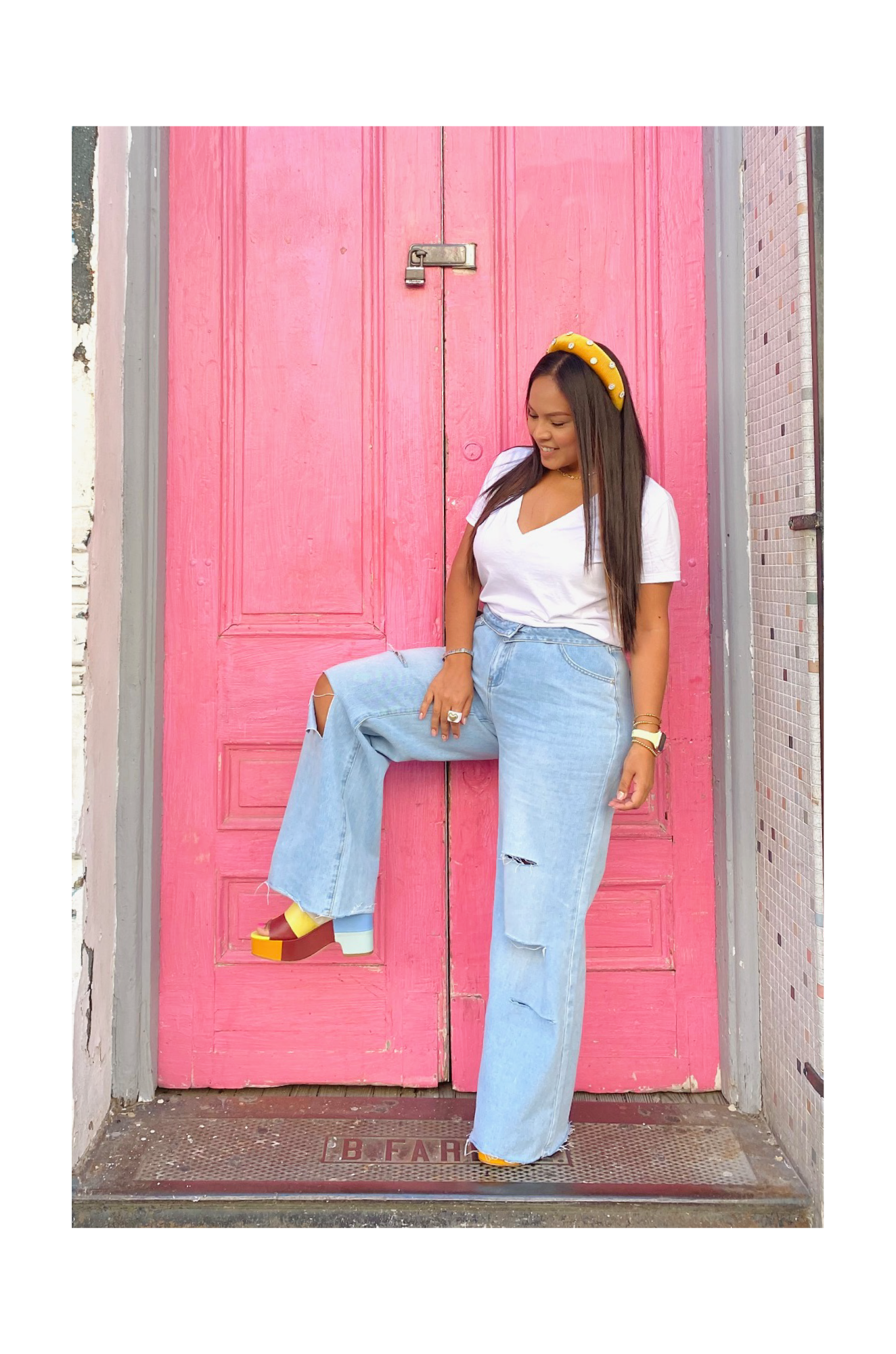 Who are you and what are you about?
My name is Juany, I am a mom of two wonderful kids, who I love taking care of. I always wanted to be a full-time mom and raise happy, healthy kids, and I believe I'm doing that pretty well. I would like to say I'm kind of a cool mom, don't know if my kids agree though. I'm a music fanatic, enjoy dancing, eating, and working out to feel less guilty about it, lol.

Where are you from & where do you live now?
I was born in Monterrey NL, Mexico, but brought to the US at the age of 13. I now reside in Laredo, TX, hottest border town, if you ask me.

How did you find out about Charlotte Stone?
I actually found out about you from another beautiful lady featured in your In Her Shoes section, Daniela Madrigal, she makes the most original earrings ever, which pair perfectly with all your colorful shoes, by the way.

Describe your style in three words.

Colorful, fun, sassy.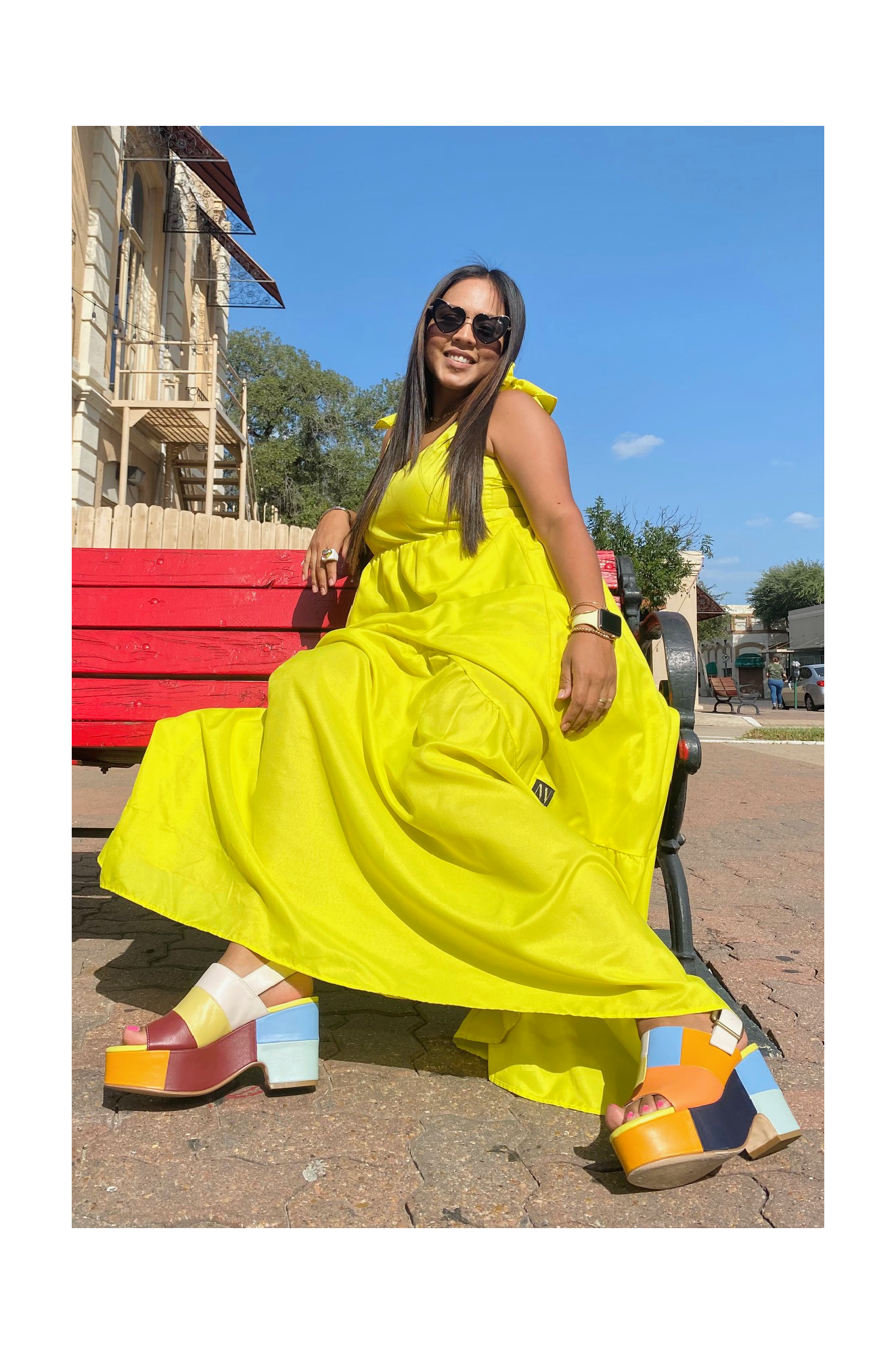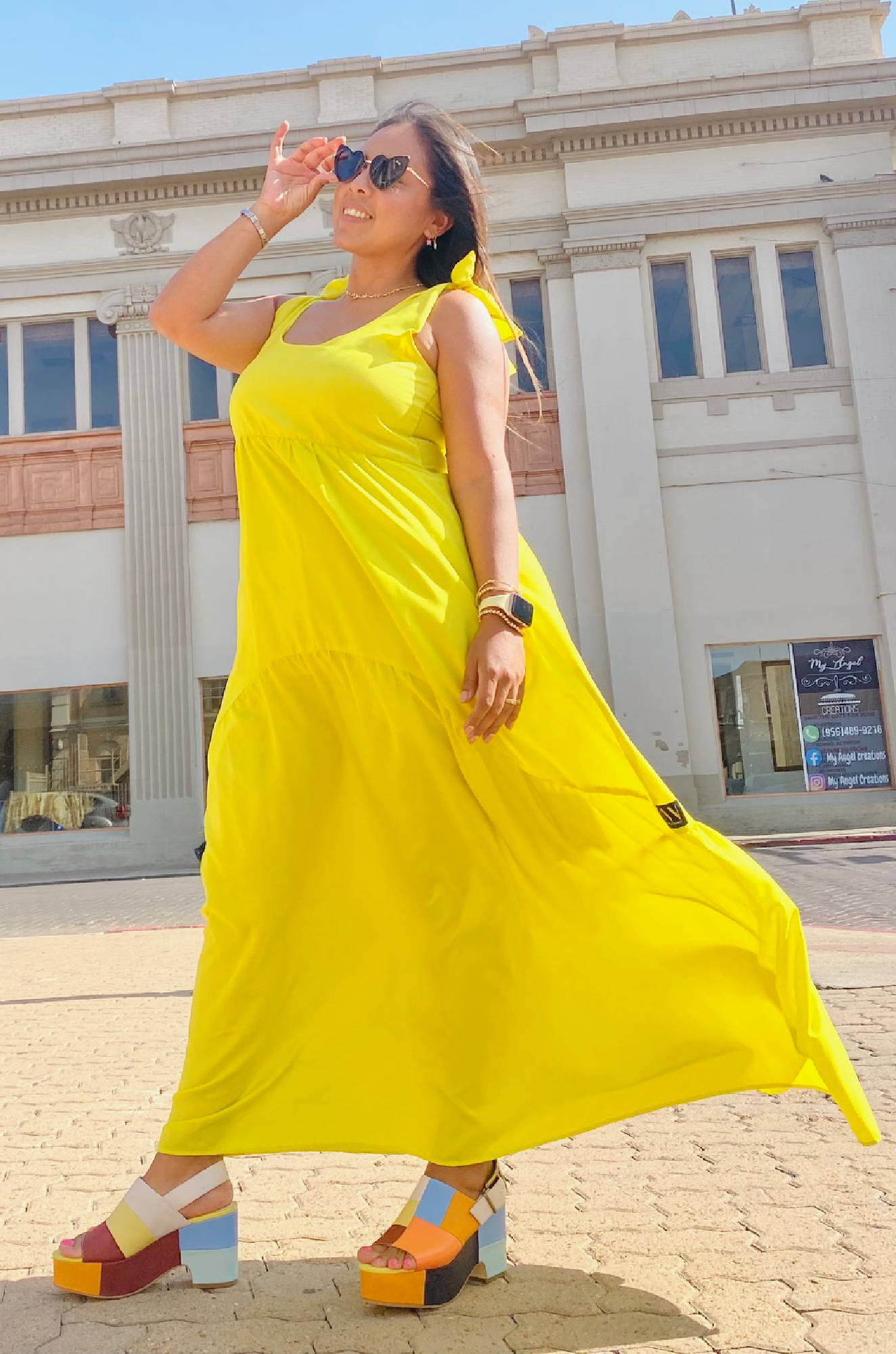 On an average day, you'll find me in:
Jeans, a cute top, and comfy, but pretty shoes.
When I'm not working, you'll find me:
Binge watching crime documentaries, that's my guilty pleasure.
What are you passionate about?
My faith, my family, my friends, and my dogs. Making sure I do my best so that everyone around me is the happiest possible.
Who or what inspires or influences your style?
Every single woman that looks happy and comfortable in her outfit, I want to look and feel like them.
Do you have a style icon? Why are they your style icon?
Carrie Bradshaw, I love her style, and I accept the challenge trying to recreate it but on a budget, lol.
What are you watching or reading or hobbying right now?
At this very moment I'm watching Cocaine Cowboys on Netflix, and rewatching FRIENDS with my daughter.
What three things could you not live without?
God, Family, Tacos.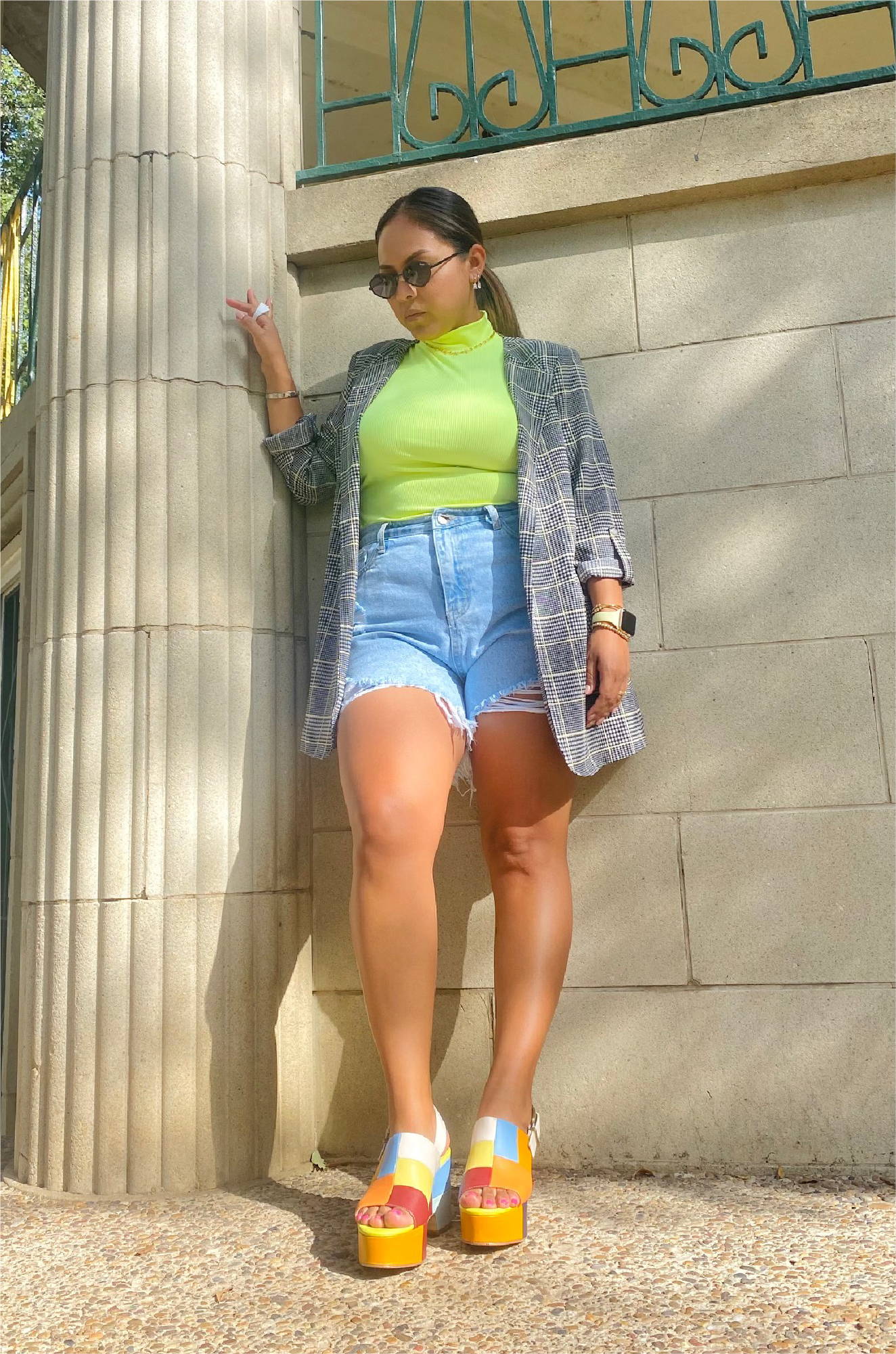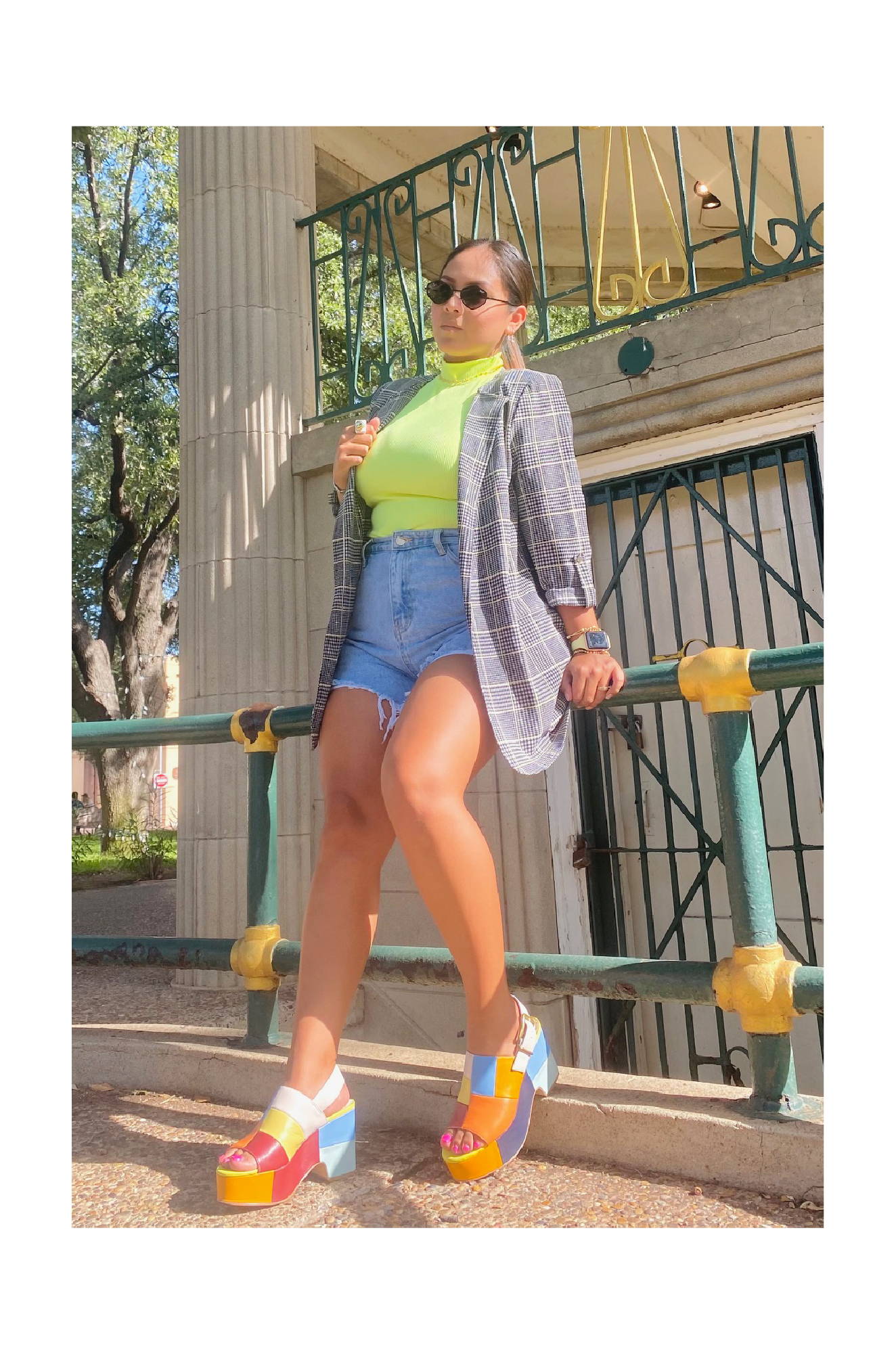 What article of clothing are you living in right now?
Oversized T-shirts.
What "traditional" styling rule do you love to break?
An "everything-matching outfit", that's why I love CS shoes!!
What is one weird fashion trend from your youth that you kind of wish came back?
Everything from my youth is coming back, I'm that old!! But I love the platforms comeback.
What is one thing about yourself people might be surprised to find out?
That I'm so fluent in English, lol. I speak Spanish all the time.
---