In Her Shoes
MEET KIKI
This is Kiki. Kiki has the most incredible style, runs the shop Boy Potions and is a dear friend of the brand. We sent her a pair of Rafs and asked her to show us how she'd style them and as expected, she gave us the unexpected. Scroll down to find out what she gets up to in our shoes.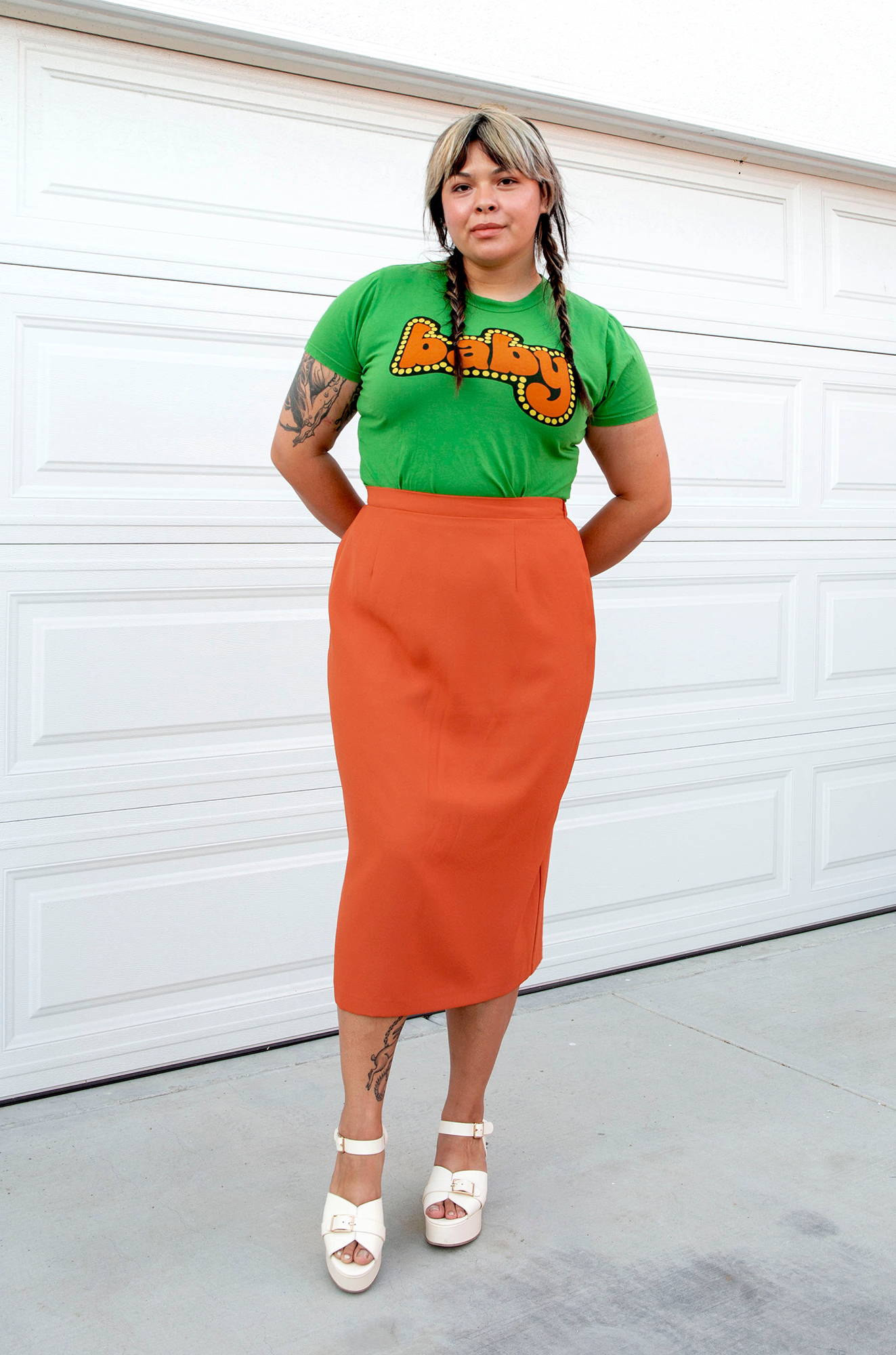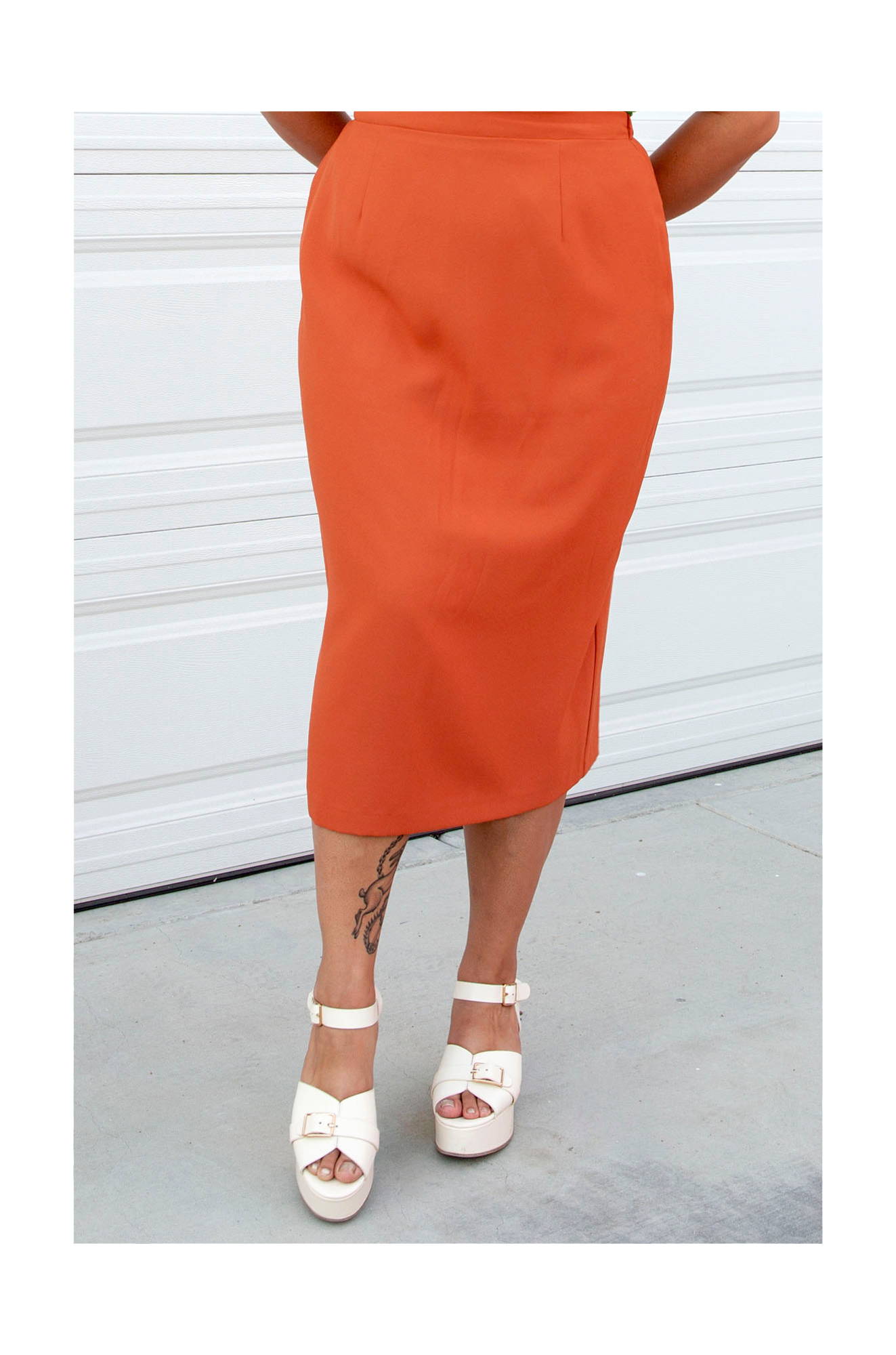 For those who don't know you, who are you and what do you do?
My name is Kiki—Hi! I currently run my own ecom shop, Boy Potions. Sometimes I model and sometimes I take photos!
How did you find out about Charlotte Stone?
I used to work with -brand friend- Intentionally Blank. I met you guys through one of their parties I believe!
Describe your style in three words.
Colorful, oversized, relaxed.
What inspires you?
I think I consume so much it's hard to pinpoint where specific inspiration comes from. For fashion, I love color, weird shapes and textures. I follow emerging designers… But, I notice I do my best thinking when I am away from these distractions. Usually when I drive – literally forced to take my eyes off my phone—is when I think of something good.
On an average day, you'll find me in:
Big pants and a small tee or no pants and a big tee.. and some killer shoes!
When I'm not working, you'll find me:
In Elysian Park with some ice tea lemonade and a book.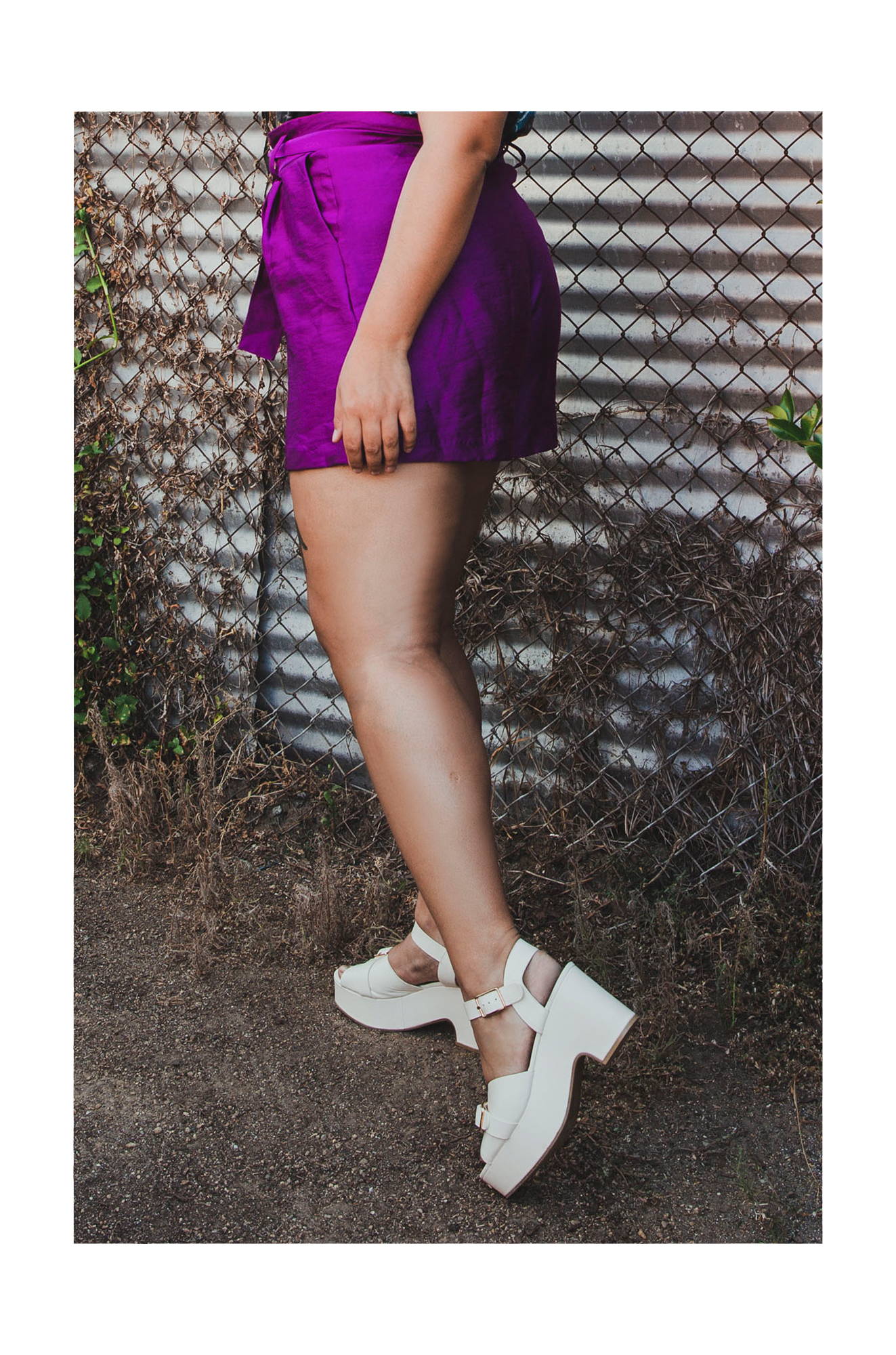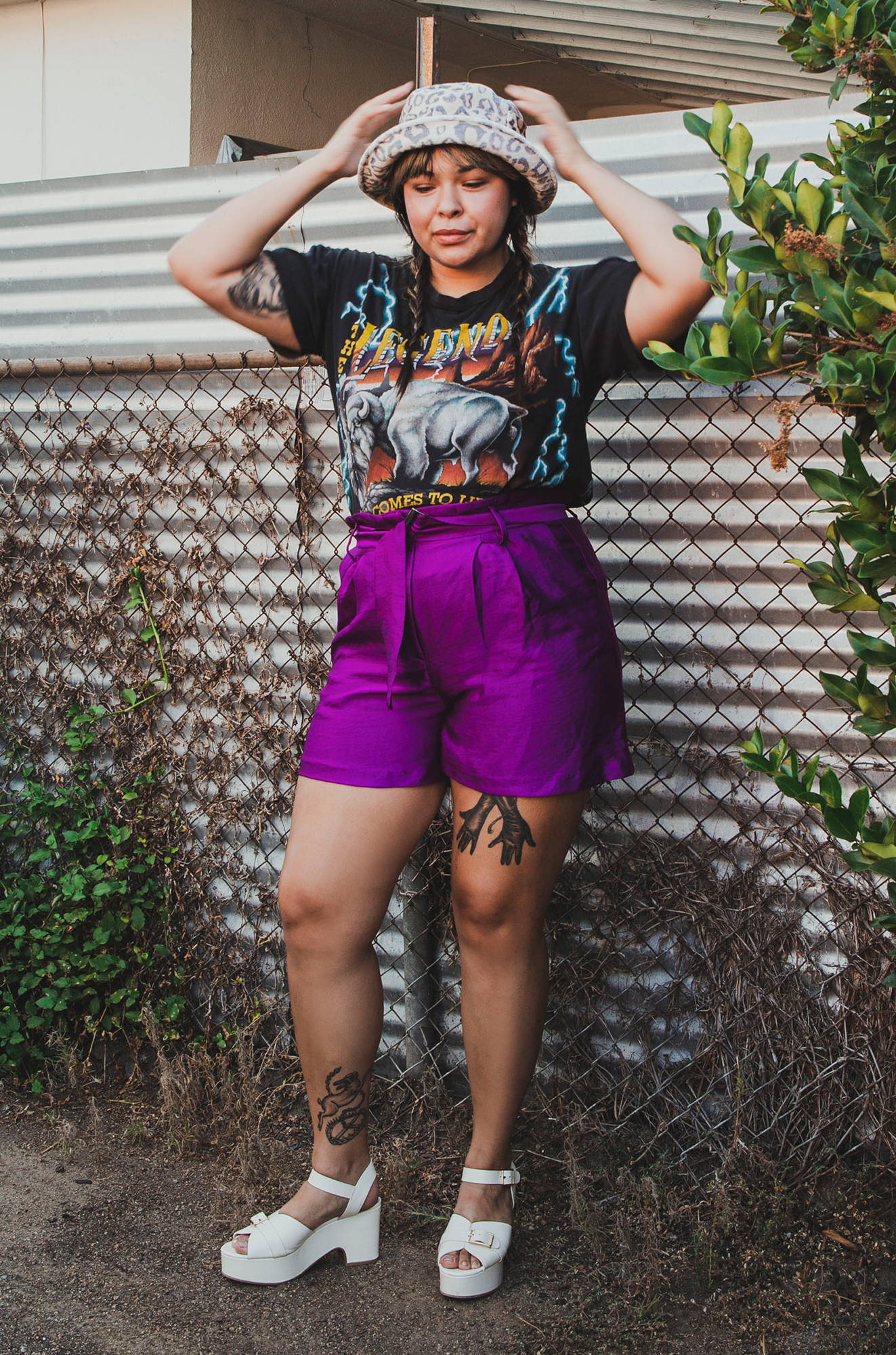 You are so fearless with what you wear, who or what inspires or influences your style?
There are many people with amazing styles that I like to follow such as
@bjonesstyle
and
@simply.cie
that I'm sure will transfer into how I dress without even knowing. But for the most part, I spend a lot of time in Venice, CA. I think this has really shaped my style. It's influenced and inspired by the people I interact with and see walking down the street...
Who is your style icon & why?
I love FKA twigs and Saint Vincent. Their style is so tailored and visually stimulating.
I love a look with lots to look at.
Do you have a girl crush?
Lorde. She has been my girl crush since my teens! Also a style inspo.
What are you watching or reading or hobbying right now?
I'm currently reading Sorry I'm Late, I Didn't Want to Come: One Introvert's Year of Saying Yes
What three things could you not live without?
A big tee, an iced tea and my best friends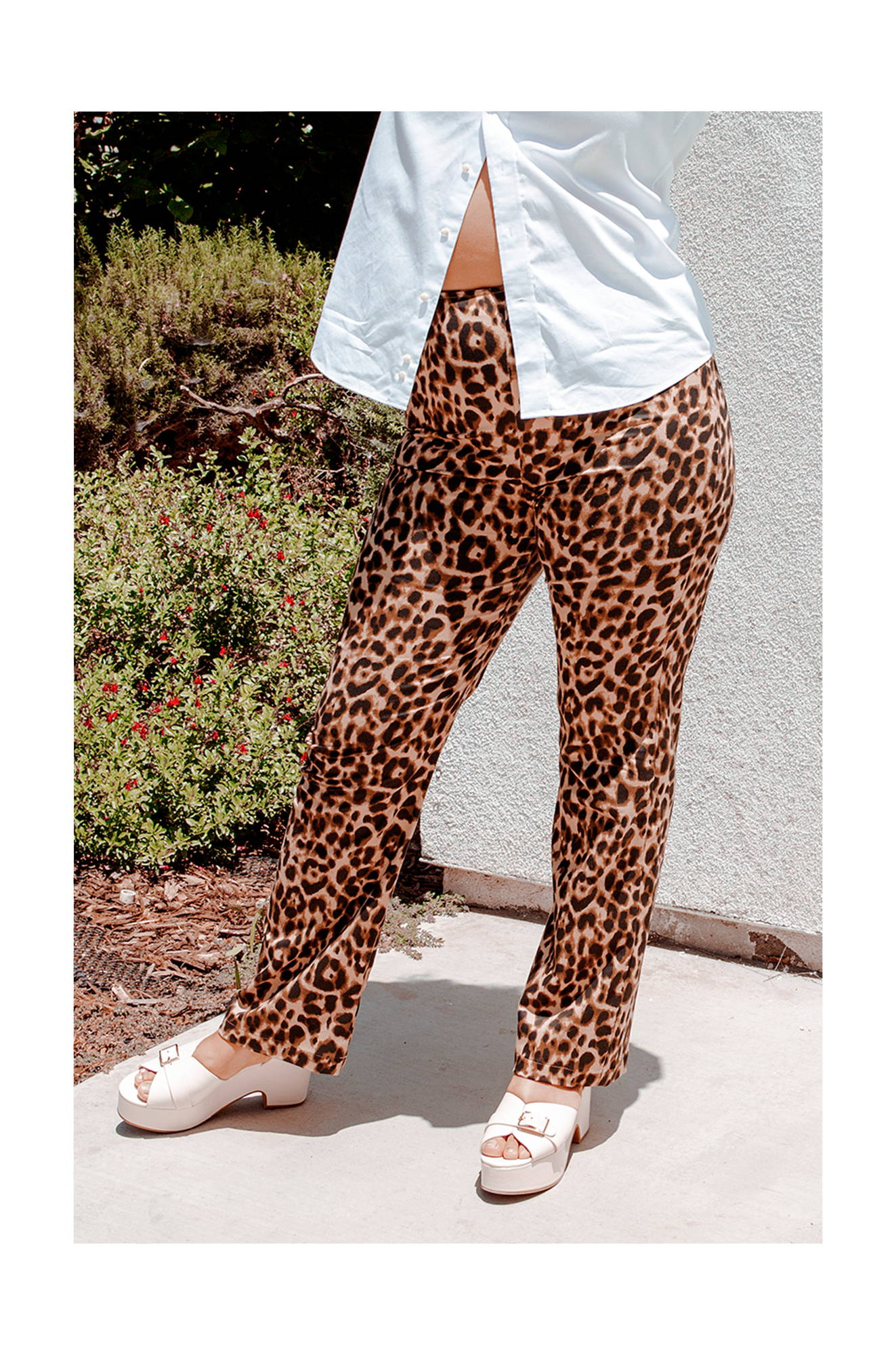 What article of clothing are you living in right now?
In Isolation my style day to day mostly consists of bike shorts and an oversized button up.
What "traditional" styling rule do you love to break?
I like wearing the same exact outfit as my friends at the same time. It might stem from my childhood style obsession... Mary-Kate and Ashley.
What is one weird fashion trend from your youth that you kind of wish came back?
I feel like we are currently living in a time where the current trend is a refined version of when I grew up—the 90's and 00's. But I wish there were more chunky loafers around. I love a big shoe.
What is one thing about yourself people might be surprised to find out?
I think people that don't know me see me as extroverted seeing as how I dress is LOUD... but I am quite the INFJ and homebody.
---