MEET KIKI
Ok yes, our shoes are real cute, but what's even more cute and cool and stylish and inspiring are all the badass people in our shoes. So this year, we decided to pass the mic to some longtime supporters and CS connoisseurs, and asked them to help bring our shoes to life. The challenge? Style one shoe three different ways and tell us a little bit about yourself while doing it. The result? As expected, incredible.
Keep scrolling to see what Kiki (@boypotts on IG) gets up to in our Pier Sylvias.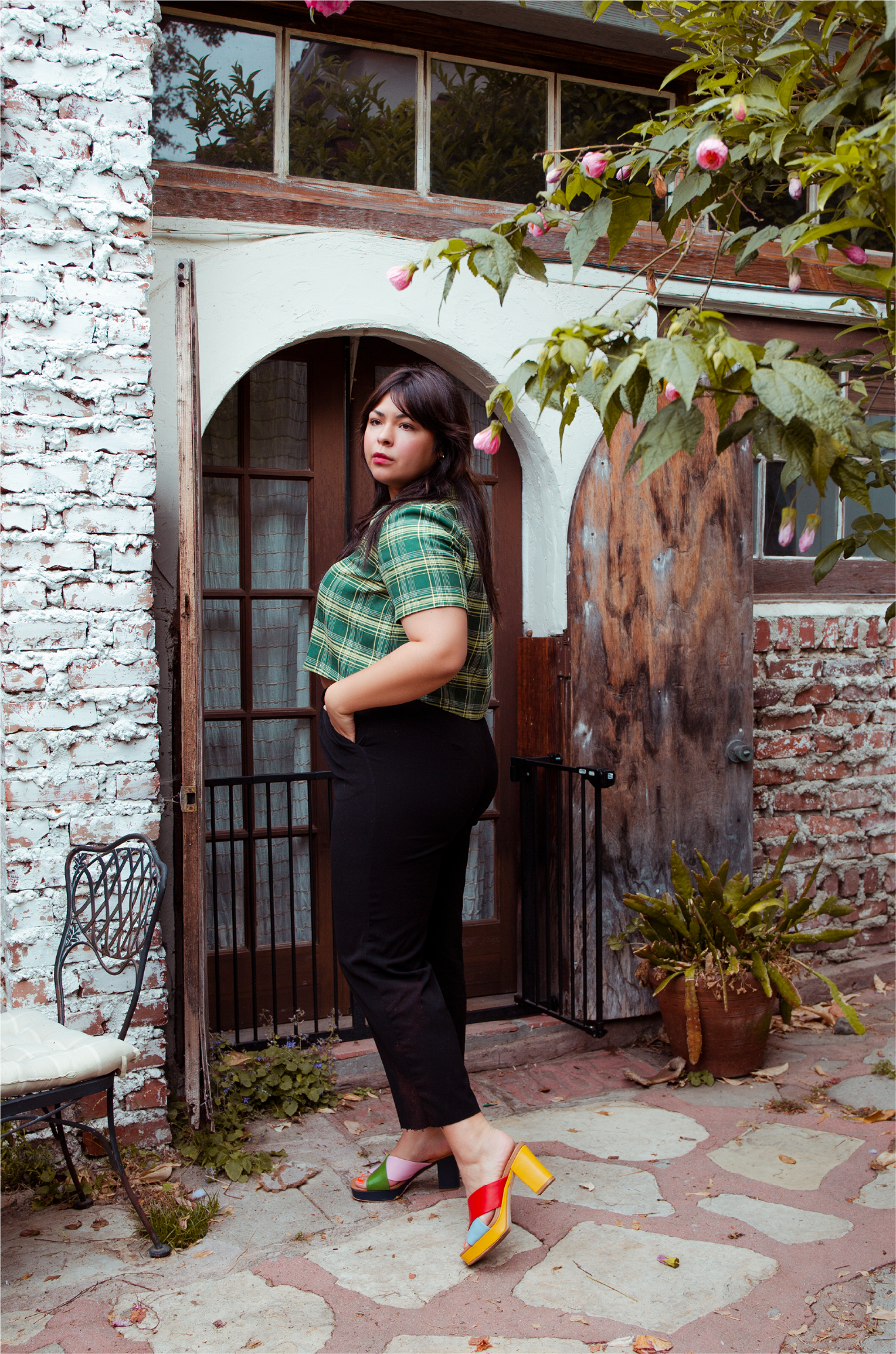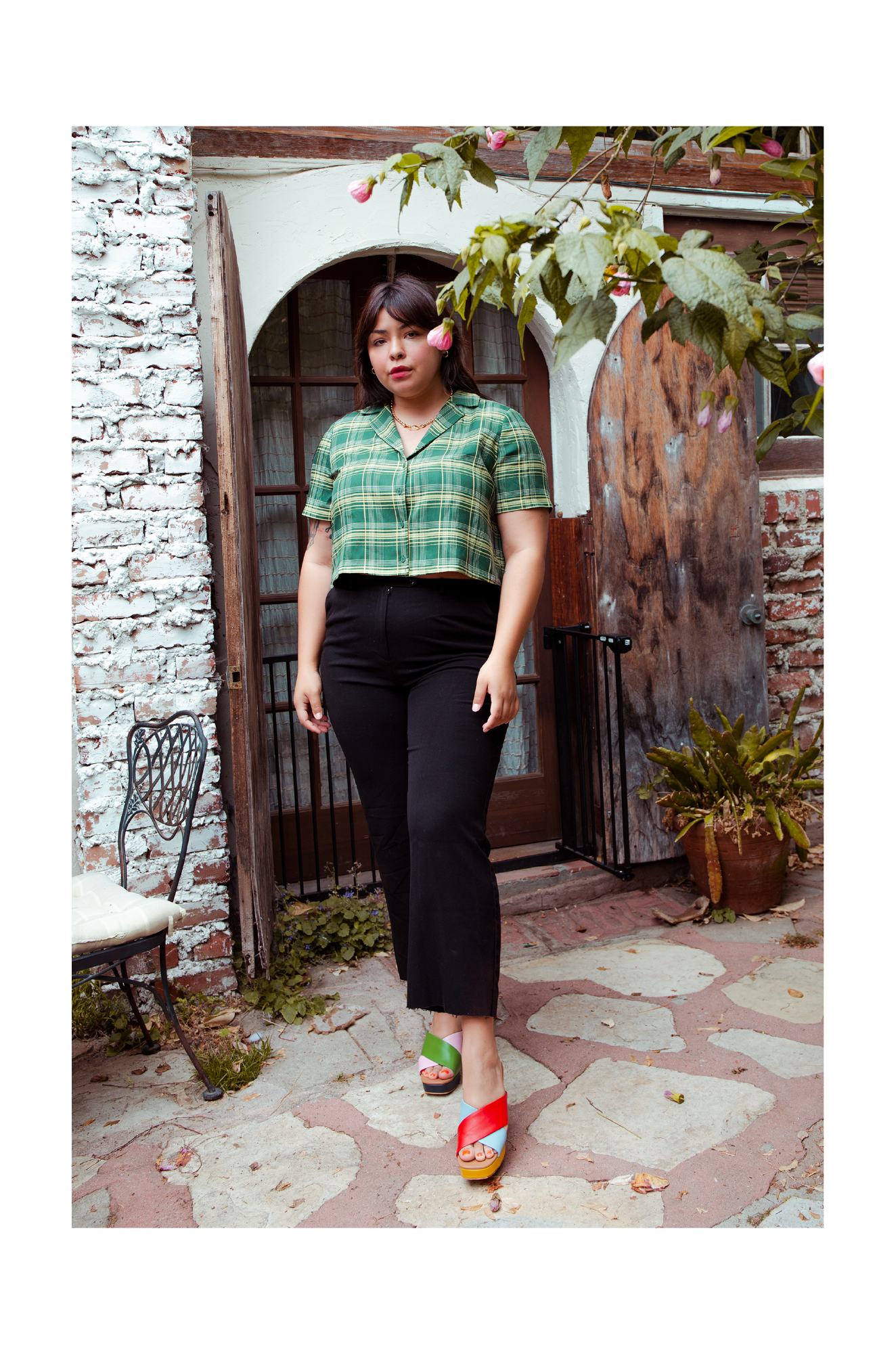 Who are you and what are you about?
My name is Kiki and I am the head honcho at Boy Potions, a shop full of reworked vintage and sometimes new garments. Sometimes I take photos too!

Where are you from & where do you live now?
I am from Washington state. As an adult I lived in Portland for a couple years and then moved to Los Angeles where I have been for almost 6 years.

How did you find out about Charlotte Stone?
By working with (brand friend) Intentionally Blank a few years ago!

Describe your style in three words.
Easy, Colorful, Eclectic.
What inspires you?
I love going to Rose Bowl Flea Market for fashion/outfit inspiration. People watching there will bring lots of style inspo and the clothes are always the best.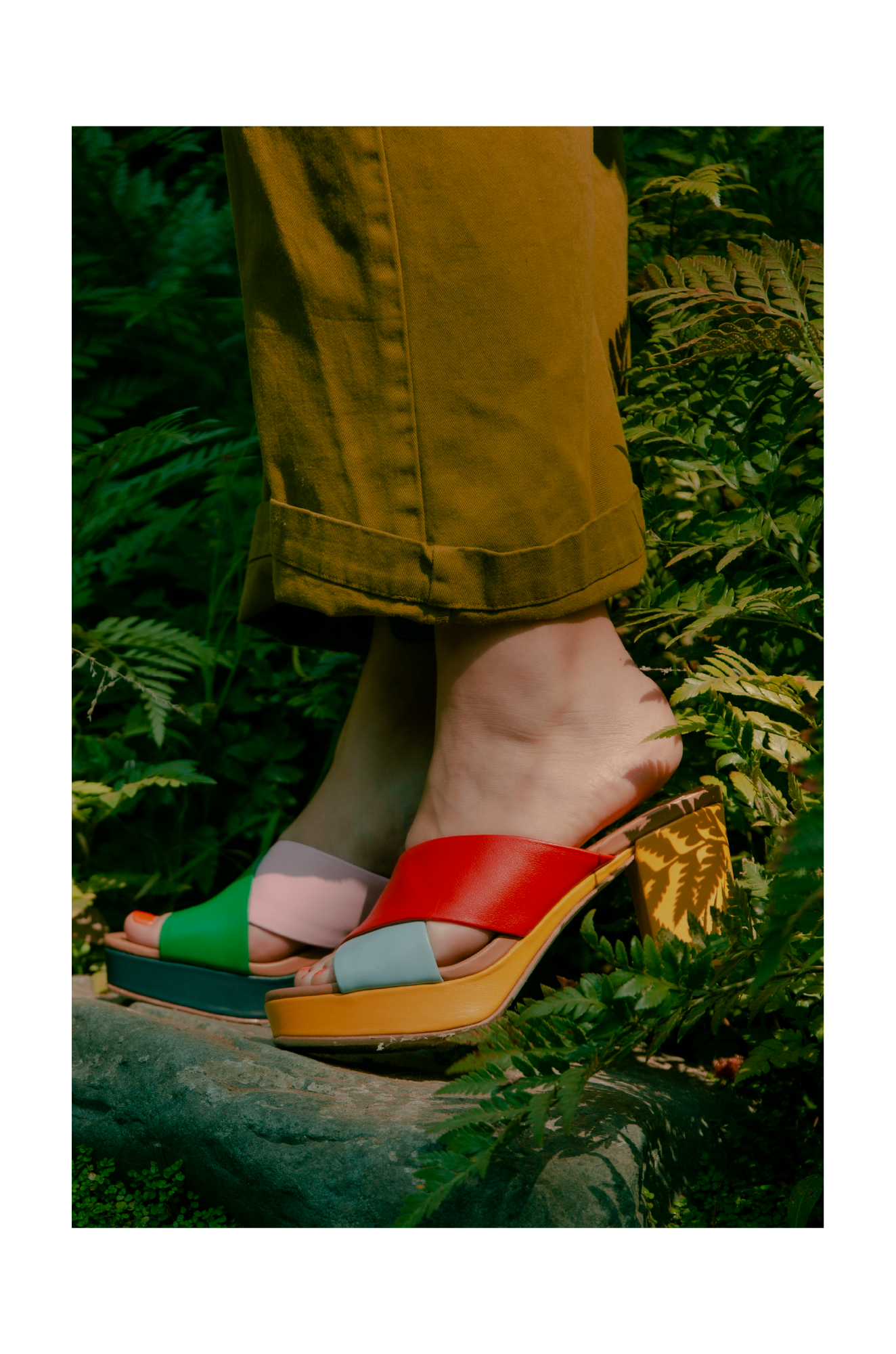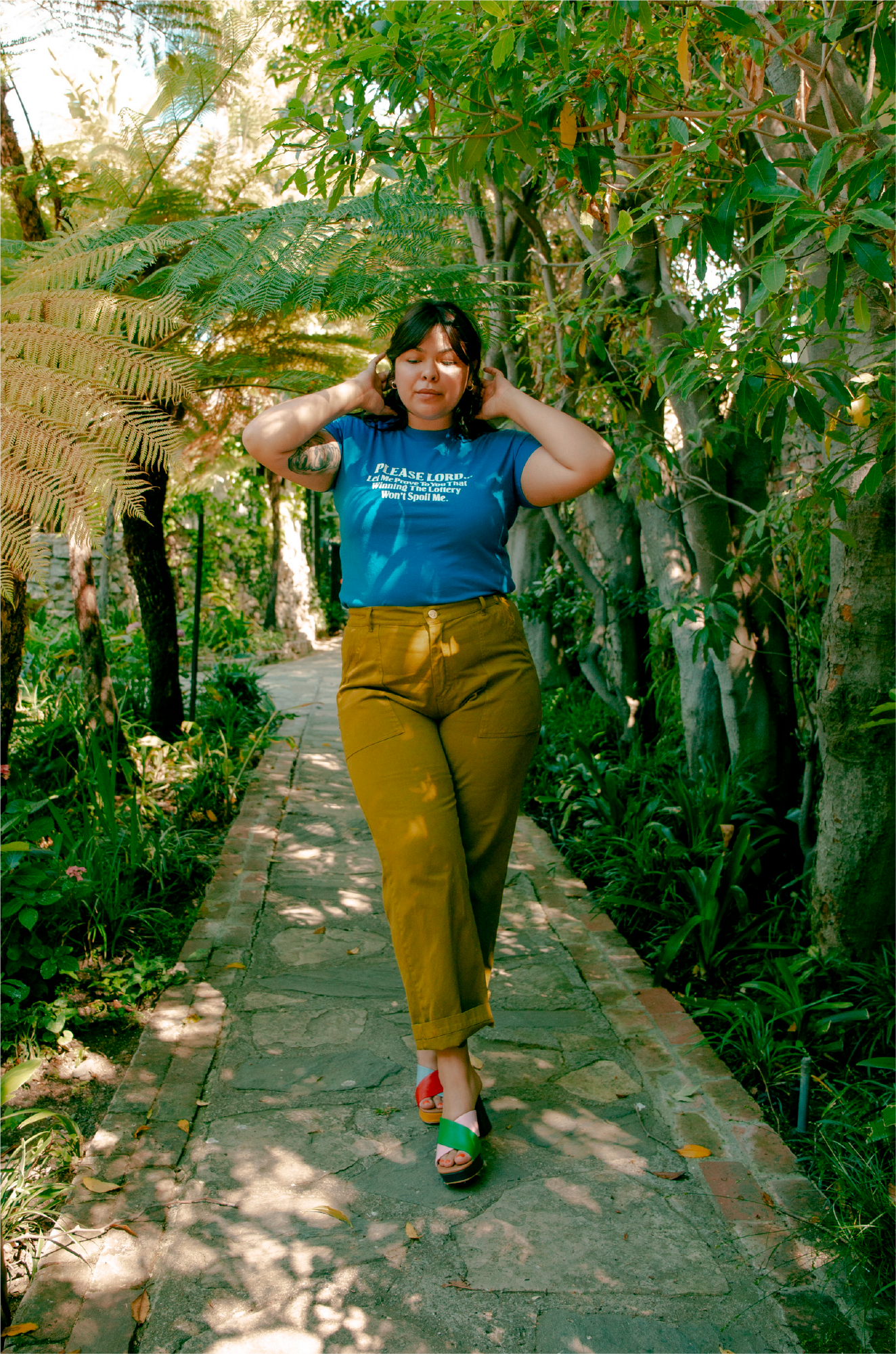 On an average day, you'll find me in:
Wrestler pants and a Crop tee.

When I'm not working, you'll find me:
Relaxinggggg...at the movies, in a pool or at home.

What are you passionate about?
Living a life that is relaxing, fulfilling and easy on myself and the planet.
Who or what inspires or influences your style?
I love Hila Klein's style. I've definitely added things to my cart because I saw her wear it.
Do you have a style icon? Why are they your style icon?
My style is kind of all over the place. I don't take inspiration from one person in particular.... But I love looking at fashion photos from the 90's.
What are you watching or reading or hobbying right now?
I'm reading I Can't Believe It's Not Better by Monica Heisey.

What three things could you not live without?
My big green puffer, an oat milk matcha and my phone because I have no sense of direction.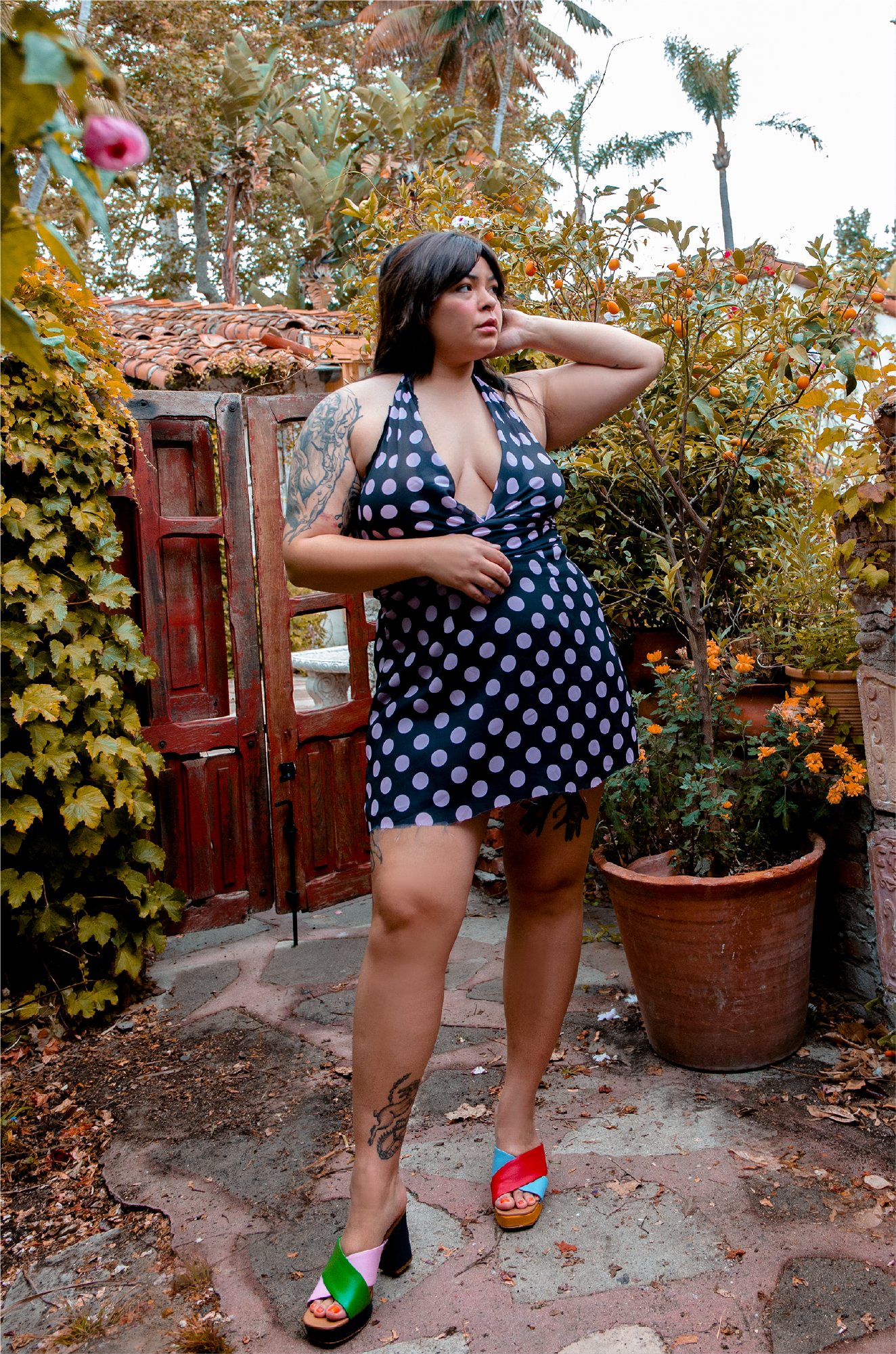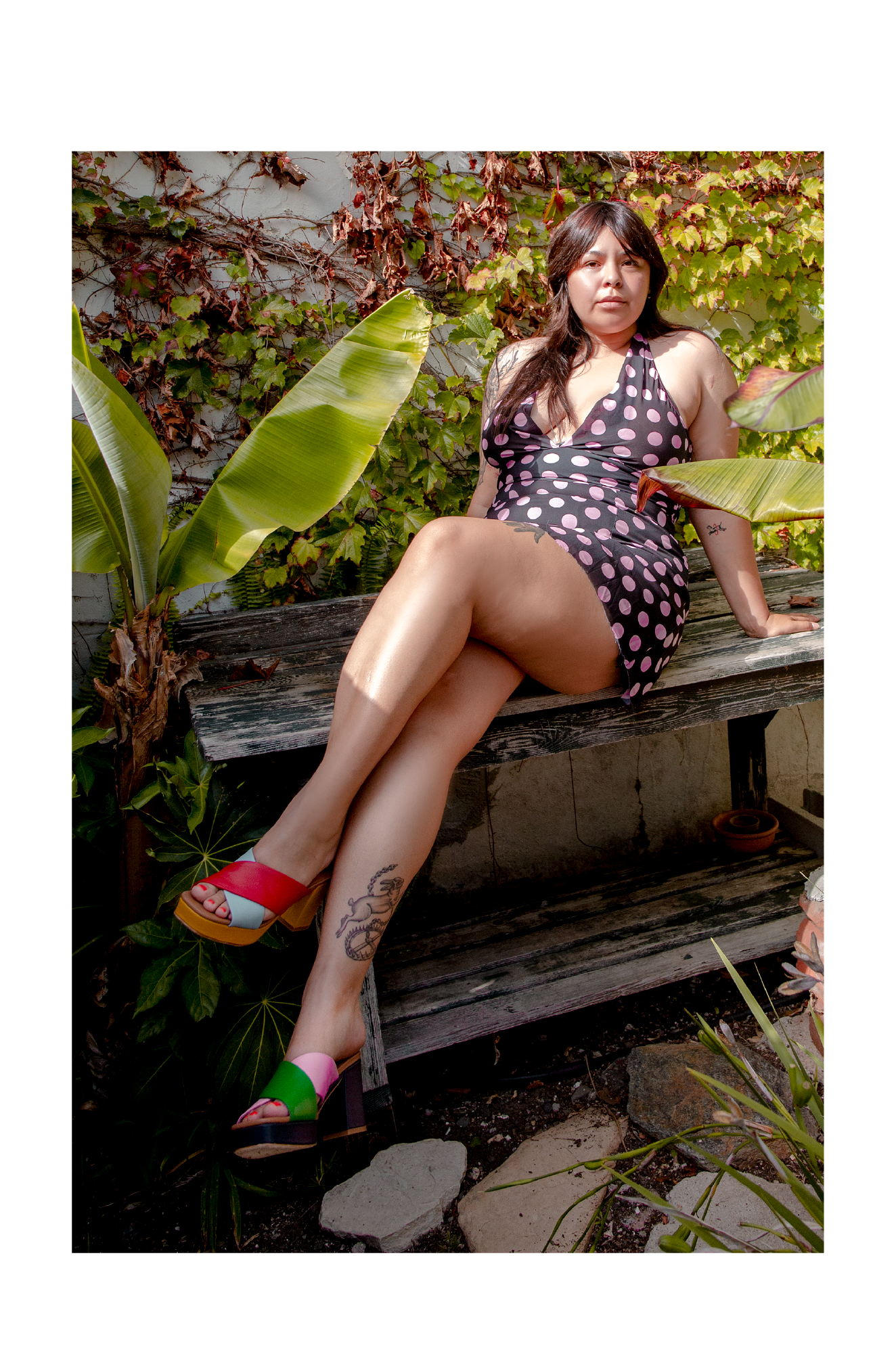 What article of clothing are you living in right now?
Bike Shorts!

What "traditional" styling rule do you love to break?
Outfit repeating.
It's cute. Wear the same outfit again!
What is one weird fashion trend from your youth that you kind of wish came back?
Velcro Shoes.
What is one thing about yourself people might be surprised to find out?
Despite my "Loud" and adventurous style I am an introverted gal. Simply playing dress up at home.
---