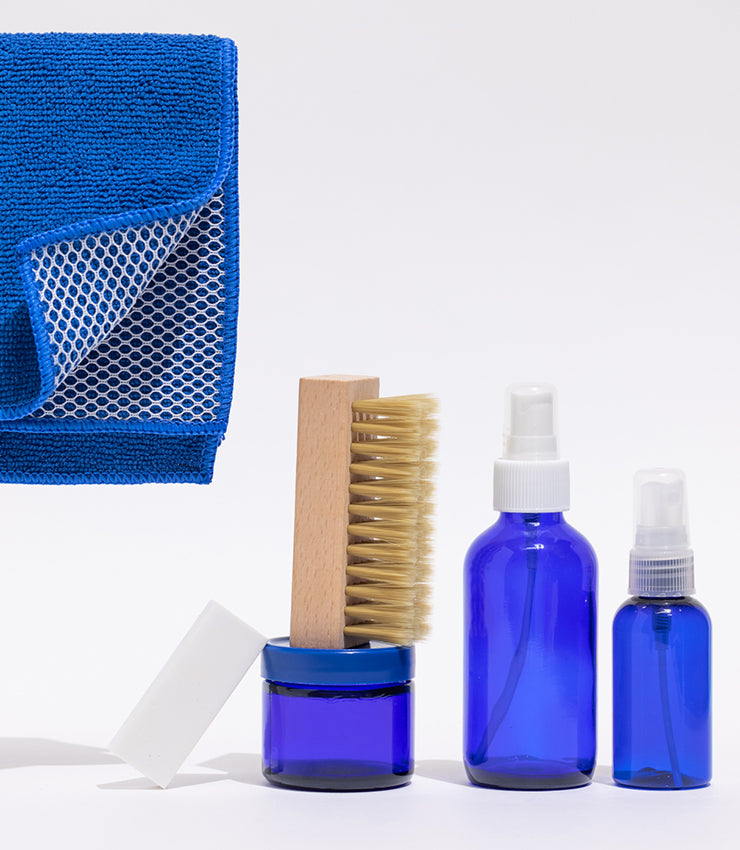 Every good shoe deserves a good shoe care kit.
Your shoes are meant to take care of your feet, but from time to time they need a little TLC, too. Not to toot our own horns, but we know a little something about keeping shoes in tip top shape season after season. Below you'll find all the tools, tips and tricks you need to have your shoes age like fine wine.

But first, some ground rules before we get into the nitty gritty of it.

Protect first, wear later. Treat your shoes right out of the box so it's easier to keep them clean in the long run.

No shame in asking for directions. Read and follow the directions exactly of each specific product you're using.

As a general rule, Charlotte treats her shoes once a year. If you wear them a lot, clean them once a season. And if you're doing the most in your shoes all day everyday, clean them often so you can keep doing you in your fave shoes.

Always store your shoes in a dust bag! Yes, they're cute, but they're even more practical.

Some things should be left to the professionals. If something is very stained or dirty, take them to a professional and let them work their magic.
Here's what your kit needs
Here's what your kit needs
Here's what your kit needs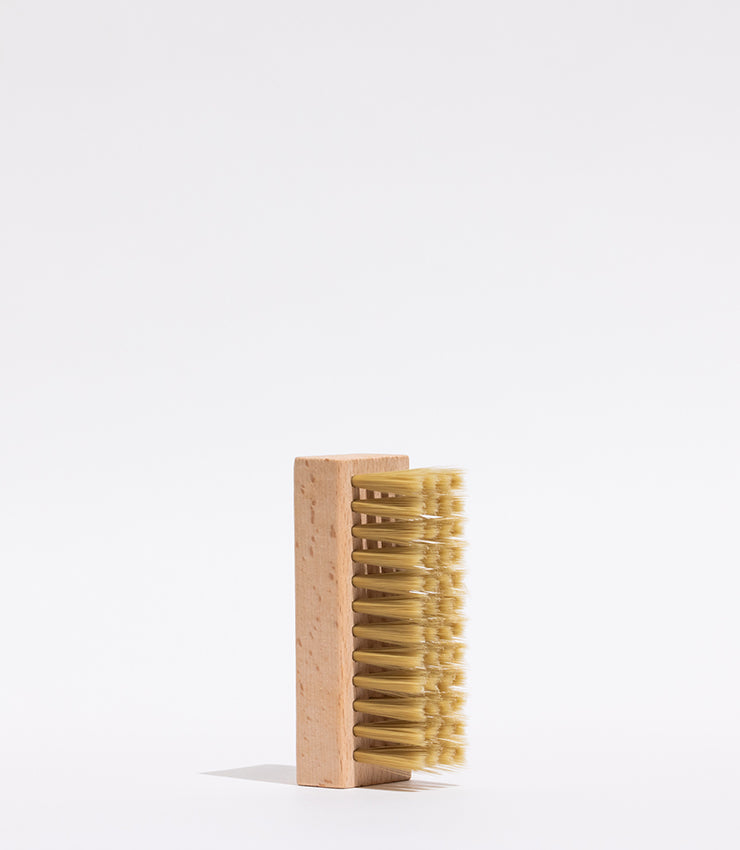 Brush It Off.
There's no two ways about it—suede will collect dust, dirt and dings. And that's where this trustly lil' suede brush comes in. Suede brushes are like any shoe brushes, with bristles stiff enough to lift the nap and soft enough to keep the fine kid suede intact. For best practices, keep your suede brush handy and remove marks as you notice them. And before treating your shoes with suede spray, always use the brush to remove surface level dust and dirt.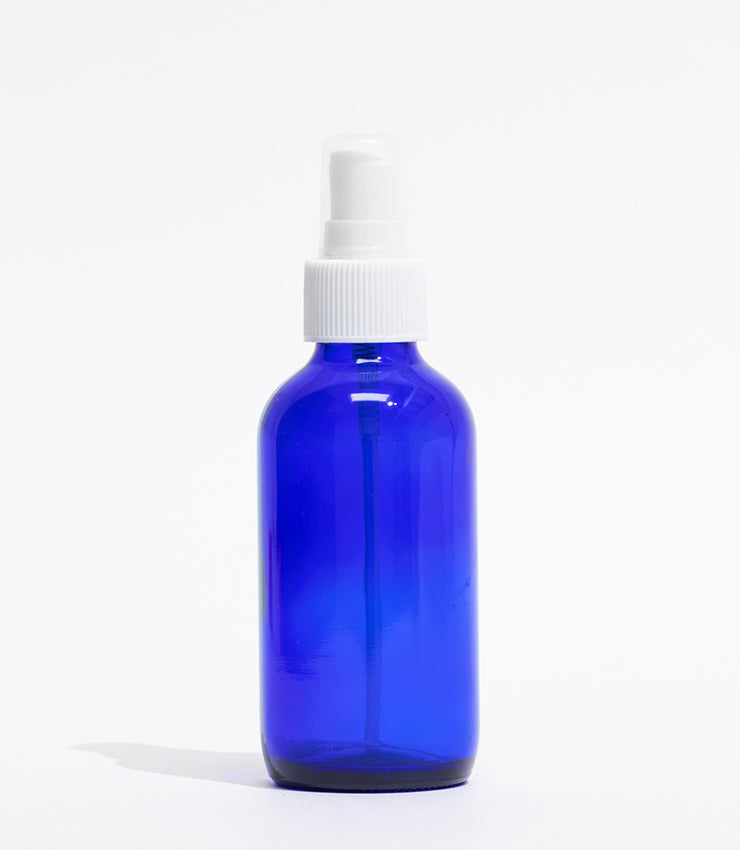 Feet, Spray, Love.
Say it with us: where there's a suede shoe, there's a suede spray. Suede protector acts as a light-weight water repellent. When suede gets wet, it can leave marks that are not easy to fix after the fact, so we highly recommend treating your shoes straight out of the box. It always comes back to shoe care 101: protect first, wear later. 😎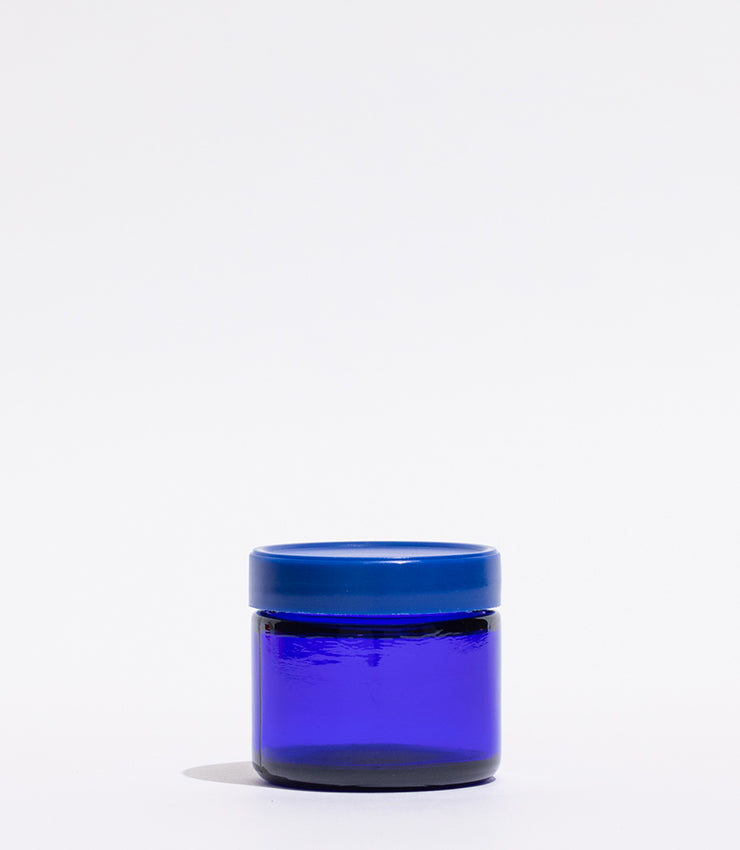 Mind Your Beeswax.
& let the beeswax mind your shoes. Beeswax protects wood from dents & scuffs (looking at you, clogs) and conditions leather to make it more resilient against surface scratches. Bonus points for smelling great 🙃The more often you apply beeswax, the more effective it'll be.
Speed Eraser.
Thought you had no use for those erasers collecting dust in your desk drawer? Think again—white and clear erasers are great for removing marks off suede, leather & EVA (that smooshie material at the bottom of Conway, Tootie) without damaging the material. We love a multi-purpose tool.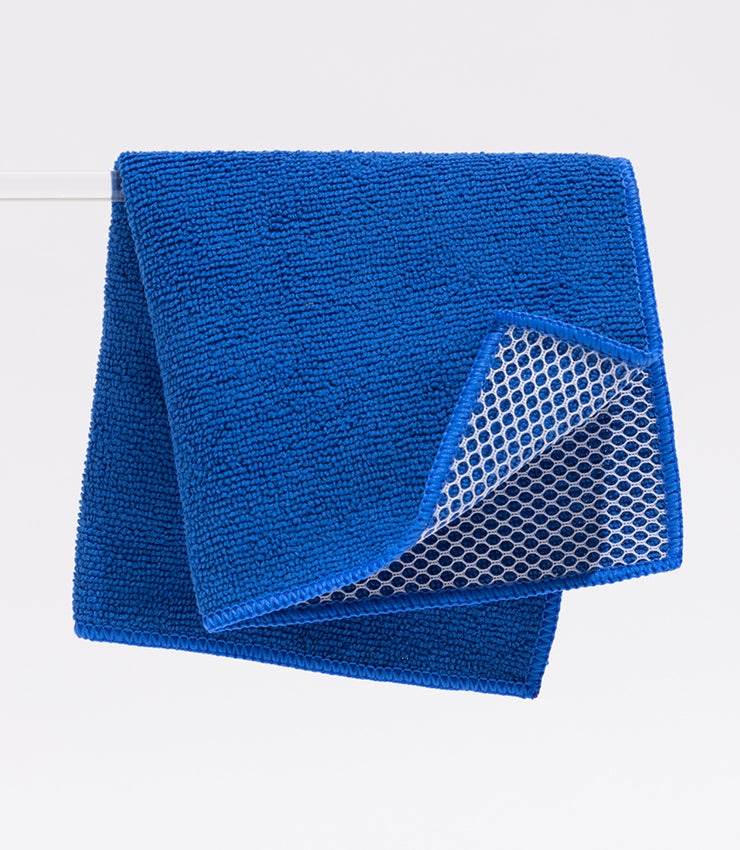 Towel Play.
From wiping dust off leather, to applying beeswax to wood & leather, a towel is an essential in your shoecare kit. It doesn't have to be anything fancy, we love giving old rags a second life. Just make sure before you use them, they're clean.
Ready to find some shoes to care for? Click here 😎