MEET LAUREN
Ok yes, our shoes are real cute, but what's even more cute and cool and stylish and inspiring are all the badass people in our shoes. So this year, we decided to pass the mic to some longtime supporters and CS connoisseurs, and asked them to help bring our shoes to life. The challenge? Style one shoe three different ways and tell us a little bit about yourself while doing it. The result? As expected, incredible.
Keep scrolling to see what Lauren (@laurenorsomething on IG) gets up to in our Confetti Dermot.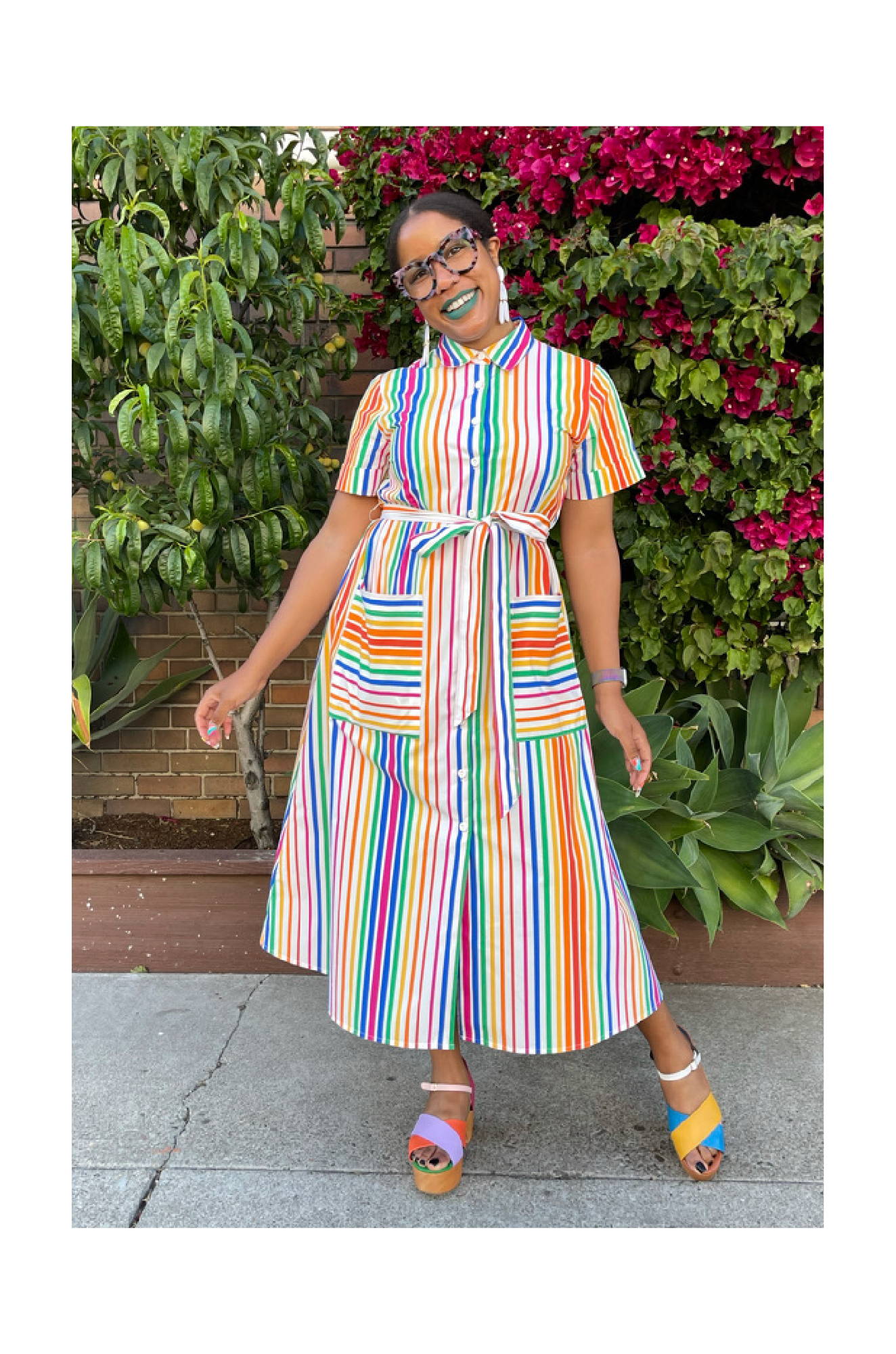 Who are you and what are you about?
Oh hai! I'm Lauren, and I'm so happy to be here! I'm a goofball and an overall super Sagittarius who lives for a good time, good food, and good laughs with good folx.
Where are you from & where do you live now?
I live and love in Oakland, CA but technically I'm from Southern California, but it's been 11 years so come on lol.

How did you find out about Charlotte Stone?
None other than the queen herself, Michelle Norris! Once I became completely emotionally invested, I finally got my first pair at a wine shop popup in Oakland where I met the sweetest gal, Charlotte! I've been the biggest stan since.

Describe your style in three words.
Exuberant, bright, and loud.
What inspires you?
I find inspiration in everything, honestly, but random color palettes in the world are really the best.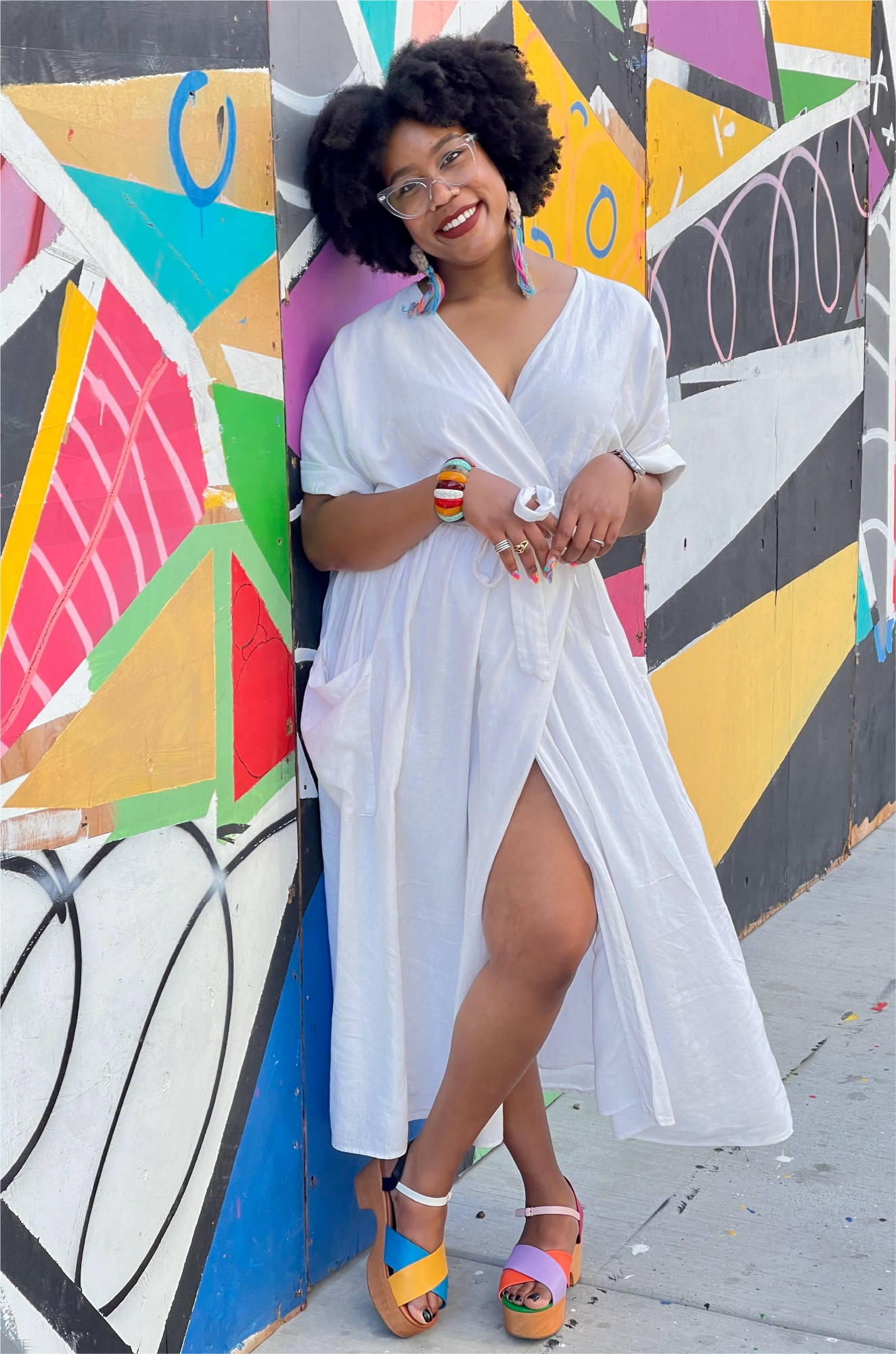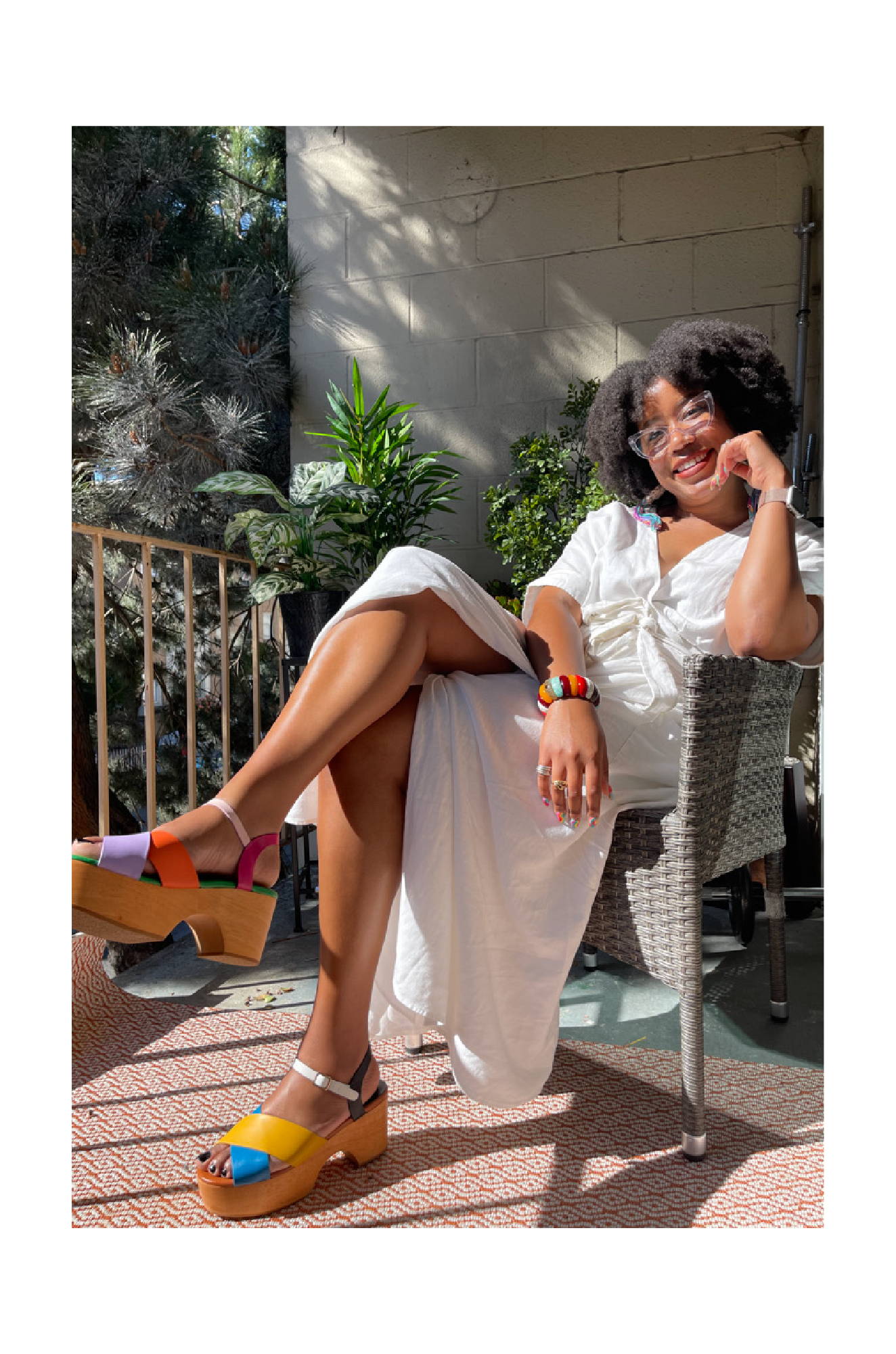 On an average day, you'll find me in:
You'll find me in my home office, fully dressed and "going" to work at mmhmm where I'm the Community Programs Manager! Whether it be creating content for the app or connecting with users, I'm always in the heart of where the people are.

When I'm not working, you'll find me:
Galavanting around town with my Partner, likely with some libations in hand. I miss live music so much and I can't wait to get back to that concert and festival life.

What are you passionate about?
Besides saying hi to every dog I see, humans are pretty tight too. I just want everyone to be happy!

Who or what inspires or influences your style?
My inspiration absolutely comes from my ancestors and especially my mom and grandma.
Generations of gorgeous, educated, and vibrant women—
I was raised to always take pride in my presentation and for that, I am so grateful for the confidence they instilled in me.

Do you have a style icon? Why are they your style icon?
I feel like I pretty much exclusively follow dog accounts, earring makers, and fashionable people and they are all icons in their own regard. I love seeing people's confidence shine through their garments and the pride they have in truly being themselves, we love to see it.

What are you watching or reading or hobbying right now?
Currently fangirling real hard over Damson Idris, I mean... I'm watching Snowfall because the plot is amazing, and... other reasons...I also have been investing highly into my earring collection since this pan pan won't let me be great and always show everyone my shoes.

What three things could you not live without?
My glasses, water, and Fenty Skin's Hydra Vizor moisturizer, I don't know how I did facial SPF before this.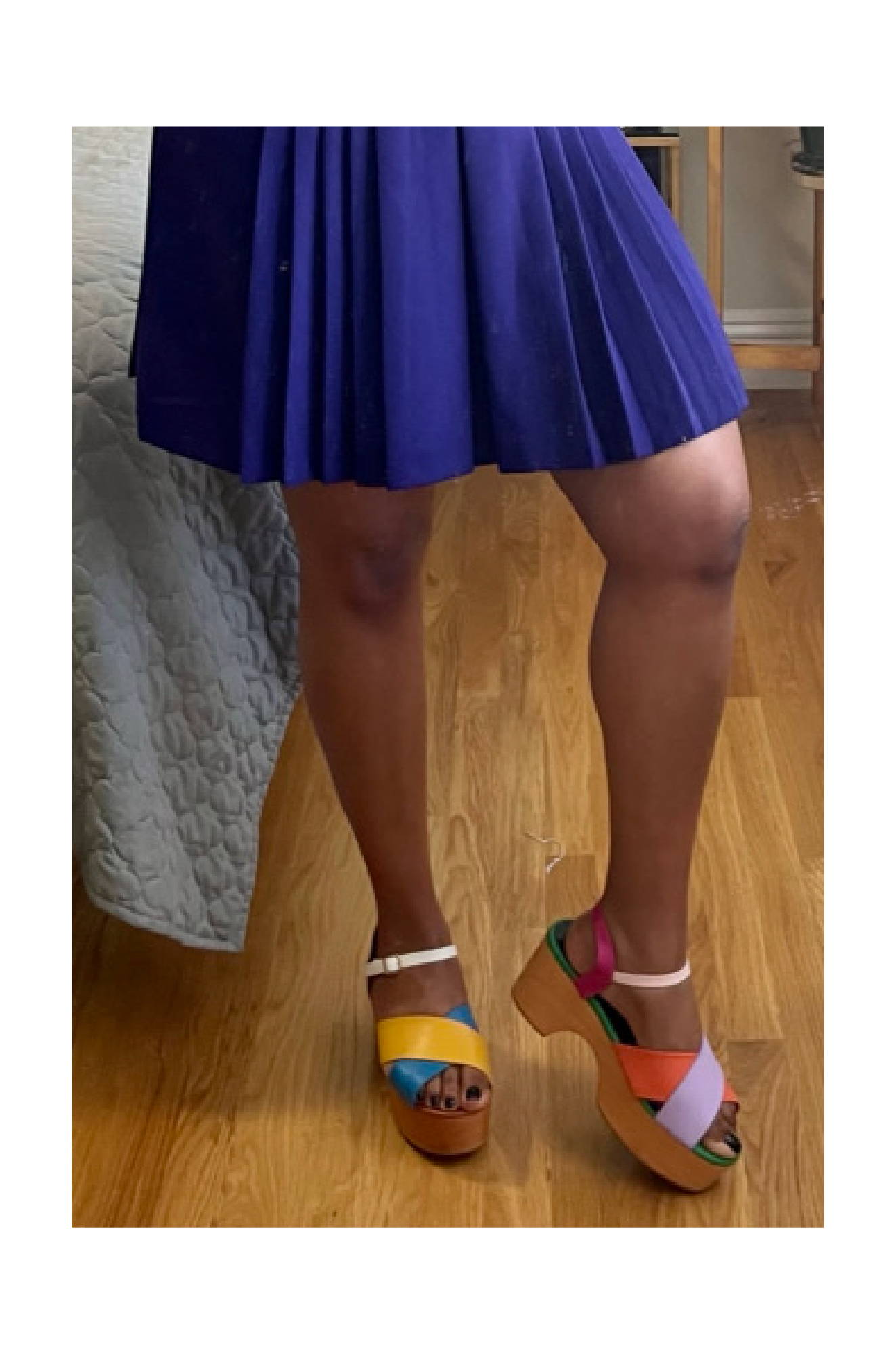 What article of clothing are you living in right now?
I just got a heap of CJR for Target dresses and I've been thinking of every occasion (like a causal Wednesday) to break them out.

What "traditional" styling rule do you love to break?

Mix all the patterns and wear all the colors ALL the time!
Also, I own like two pieces of black clothing, so, that's also a thing I don't really do.
What is one weird fashion trend from your youth that you kind of wish came back?
There's not a single thing that I can even think of that I would ever want to bring back 😂
What is one thing about yourself people might be surprised to find out?
I can't pick up dance choreography to save my life, but workout classes? All day.

---