MEET LEIGHA
Ok yes, our shoes are real cute, but what's even more cute and cool and stylish and inspiring are all the badass people in our shoes. So this year, we decided to pass the mic to some longtime supporters and CS connoisseurs, and asked them to help bring our shoes to life. The challenge? Style one shoe three different ways and tell us a little bit about yourself while doing it. The result? As expected, incredible.
Keep scrolling to see what Leigha (@leeeuuh on IG) gets up to in our Acid Marlos.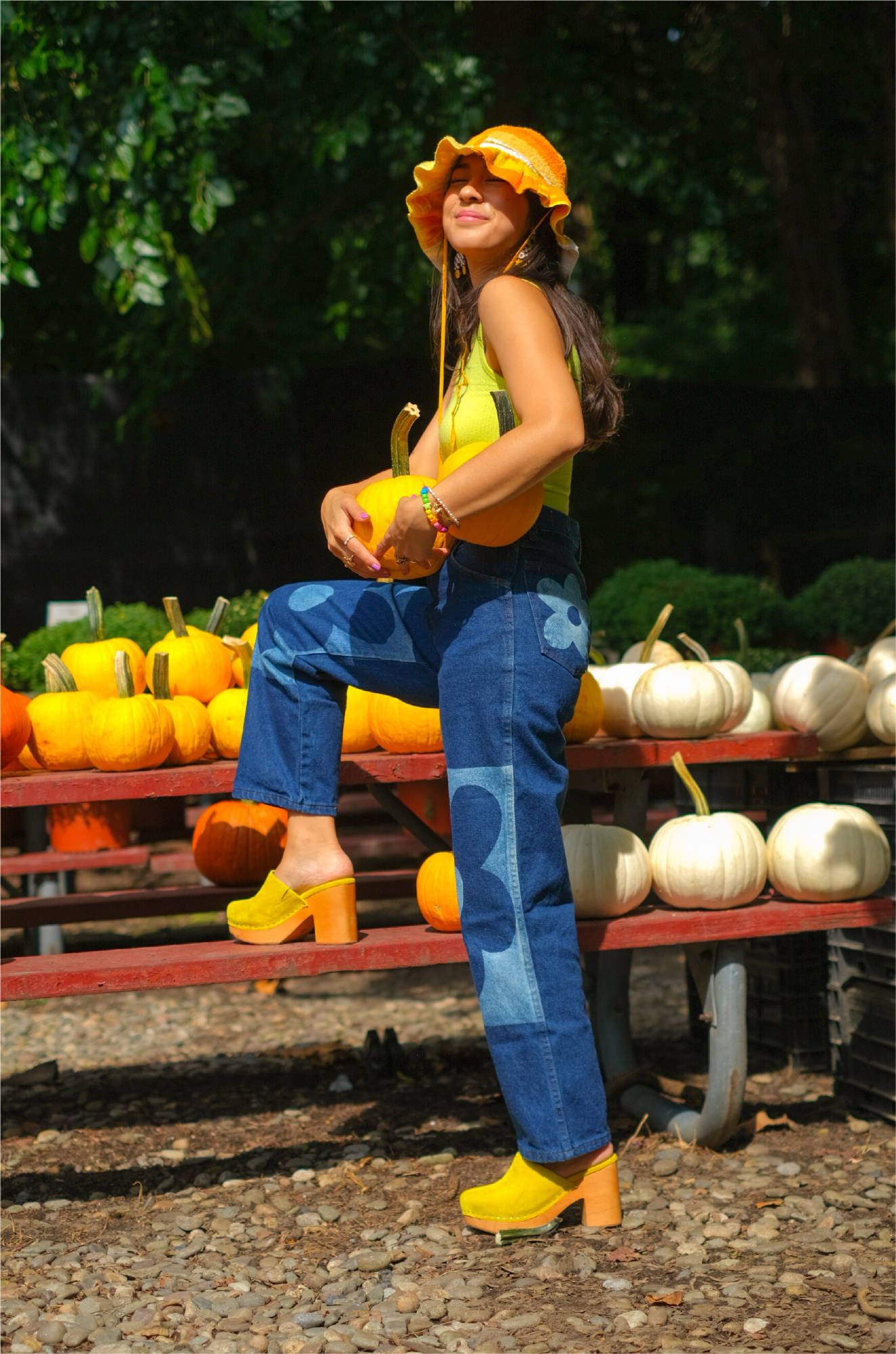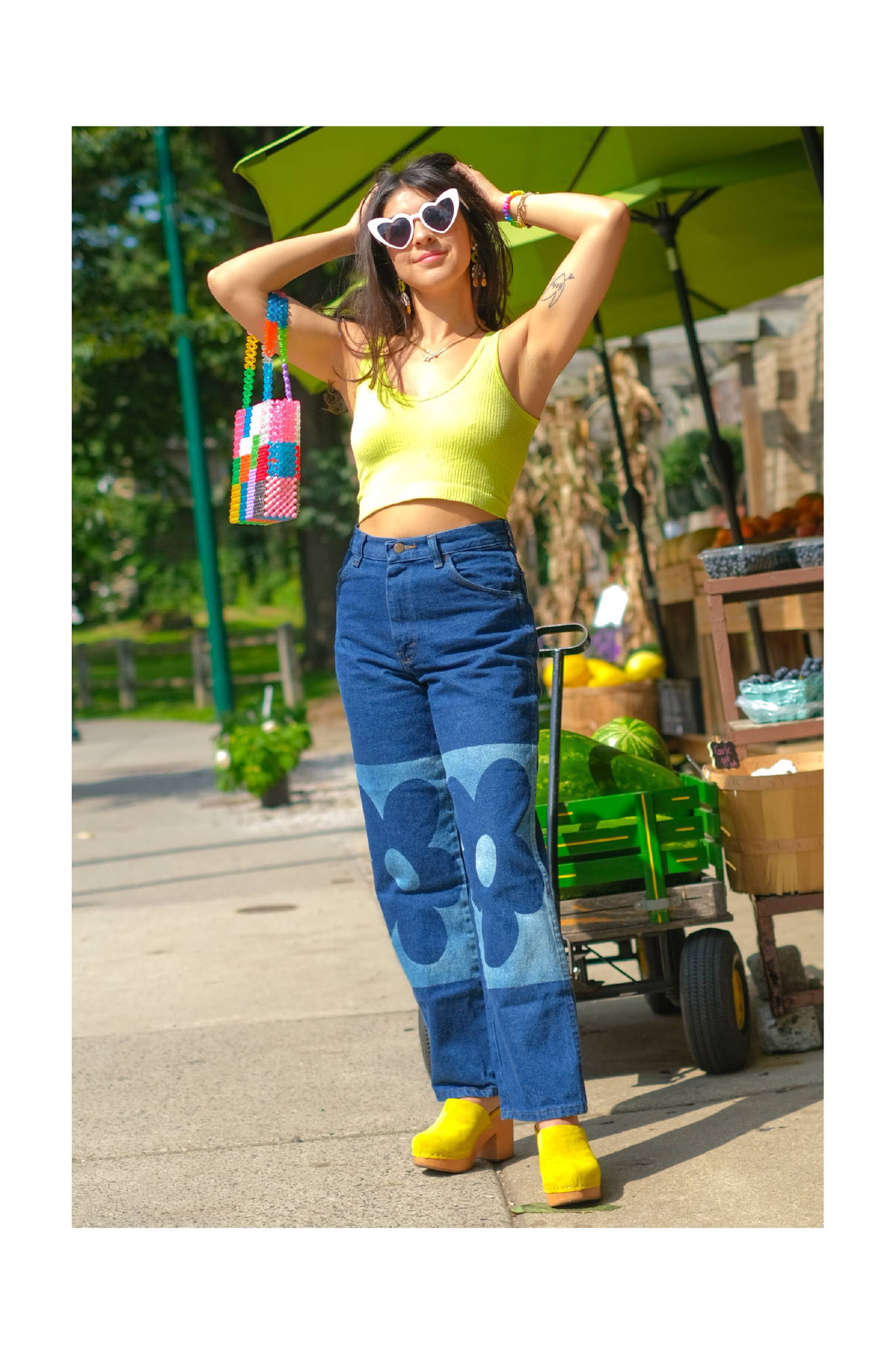 Who are you and what are you about?
HI!! My name is Leigha Louise Kato. I'm half Japanese, one-fourth Spanish, and one-fourth Mexican. I was named after my grandma Lou Lou (Louise) and grandpa Leroy. I'm an actor, collaborator and lover of clothes and style.

Where are you from & where do you live now?
I was born and raised in Orange County, California. I currently reside in Philadelphia with my partner and cat, Dot.

How did you find out about Charlotte Stone?
On Instagram! I saw the Lenu mules and fell in LOVE!

Describe your style in three words.

Whimsical, colorful, fun.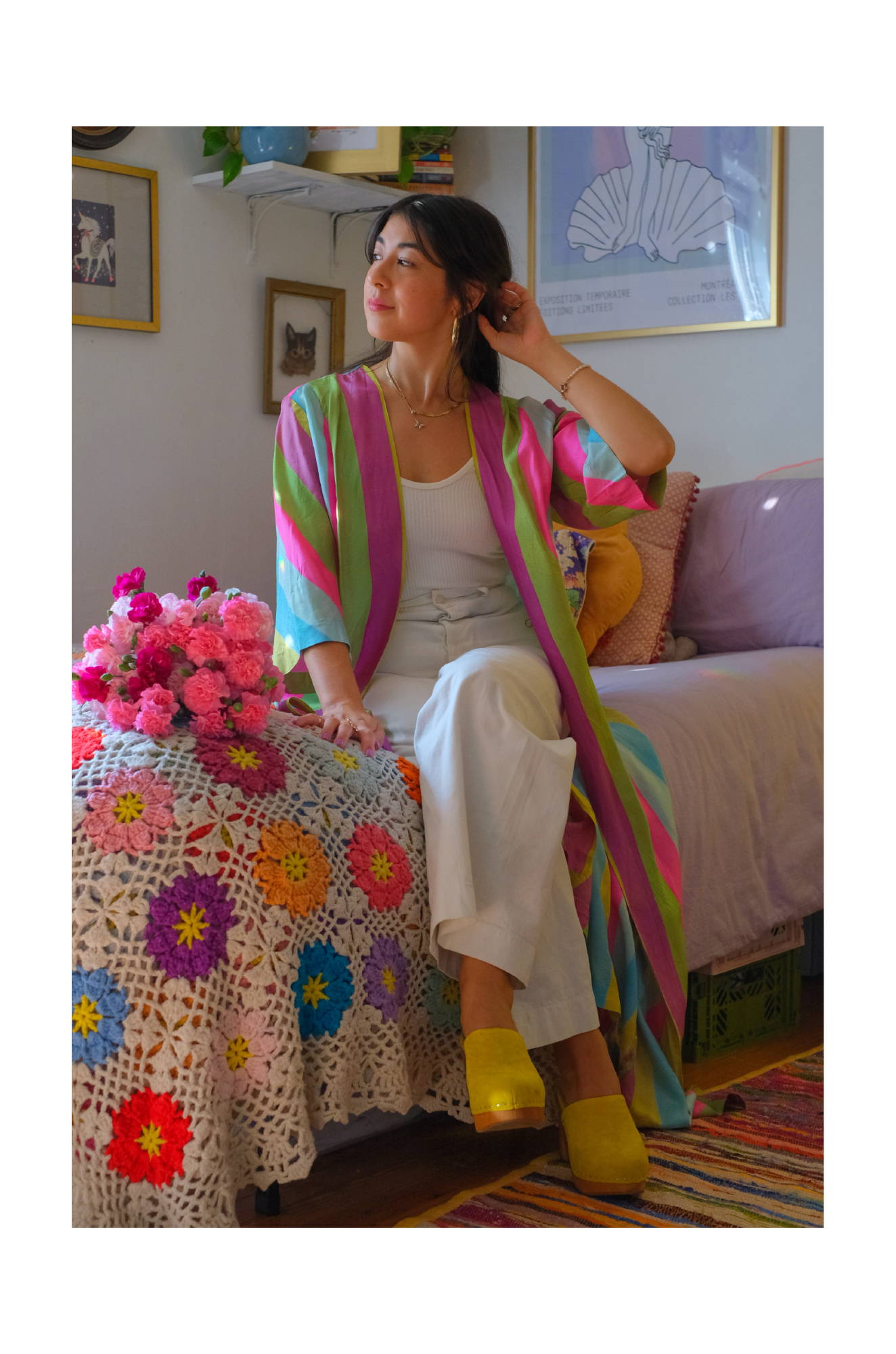 On an average day, you'll find me in:
Starting my day with a matcha, catching up on emails, playing with Dot, taping an audition, and working on content & collaborations.
When I'm not working, you'll find me:
Going on adventures with my partner, Lee, thrifting, singing, doing arts and crafts, eating delicious food, and drinking a spicy margarita (on the rocks with salt). I've also been spending a lot of time posting on my IG account. With theatre being shut down, I needed an outlet to create and express myself. I decided to start posting pictures of my outfits and colorful moments in my life. I was shocked at how much joy it brought me and was even more shocked at the response I received when I would share.
What are you passionate about?
I'm passionate about acting, singing, fashion, and the people in my life.
Who or what inspires or influences your style?
My mom and my grandma are my biggest inspirations.
These women are BOLD! Their love of color, patterns, textures, and shapes are infectious. I'm so grateful to have them in my life.
Do you have a style icon? Why are they your style icon?
Oh, boy. So many. But the two that come to mind immediately are Audrey Hepburn & Grace Kelly. I go thru lots of fashion phases but always find myself looking for inspo from them. Their style is TIMELESSLY BEAUTIFUL.
What are you watching or reading or hobbying right now?
I'm a little late in the game, but I just started watching Game of Thrones, and OMG. Why didn't I watch it sooner? Currently reading, Circle by Madeline Miller. It's absolutely gorgeous. And current favorite hobby is taking pictures with my fancy new camera!

What three things could you not live without?
1. My gold necklace that my grandma gave me. 2. My childhood stuffed animal, Snowy. 3. My partner, Lee.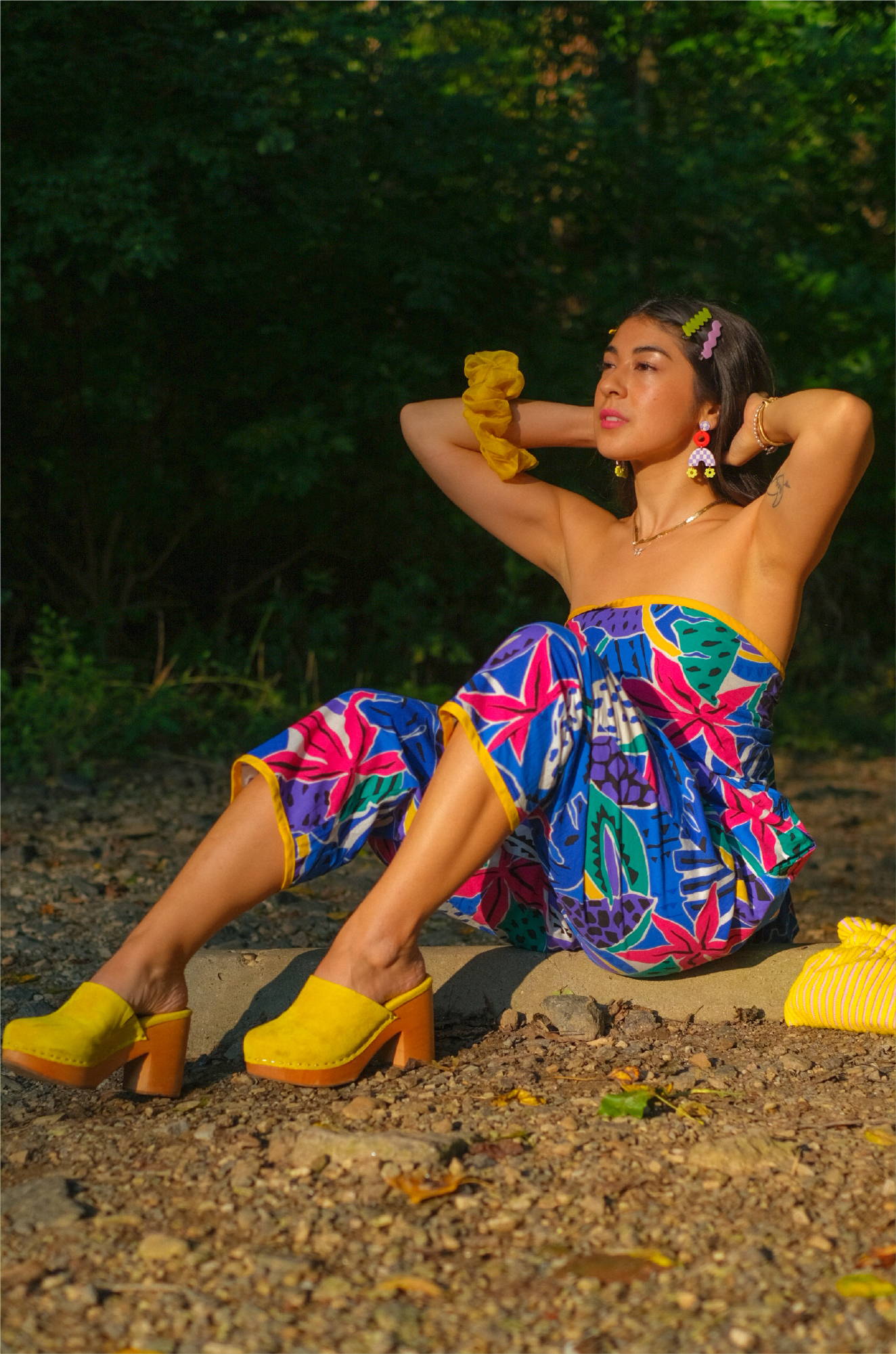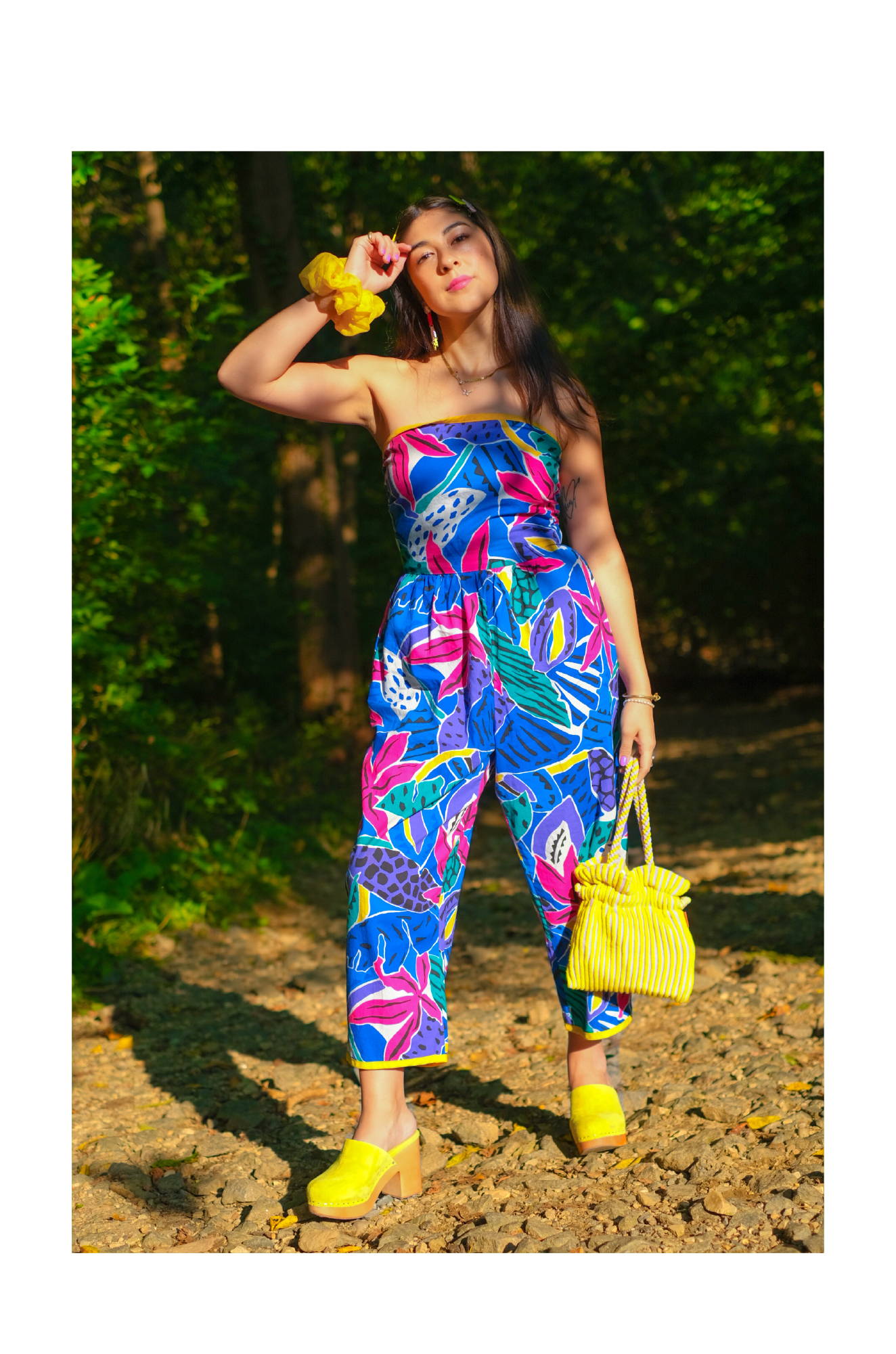 What article of clothing are you living in right now?
I just bought these jeans from rita.jeans and OH MY GOODNESS they're pure magic & they arrived just in time for fall. I can't stop wearing them.
What "traditional" styling rule do you love to break?
Never been a fan of "no white after Labor Day." I'm sorry. White looks good all year around.
What is one weird fashion trend from your youth that you kind of wish came back?
Chunky shoes!
What is one thing about yourself people might be surprised to find out?
I'm a singer and theatre nerd. It's always weird sharing certain passions on social media. I find that if I'm not sharing what's in my niche, I lose followers. But yeah! Your girl can sing and she can't get enough theatre!
---