MEET REGINA
Ok yes, our shoes are real cute, but what's even more cute and cool and stylish and inspiring are all the badass people in our shoes. So this year, we decided to pass the mic to some longtime supporters and CS connoisseurs, and asked them to help bring our shoes to life. The challenge? Style one shoe three different ways and tell us a little bit about yourself while doing it. The result? As expected, incredible.
Keep scrolling to see what Regina (@ginamoom on IG) gets up to in our Luggage Paz.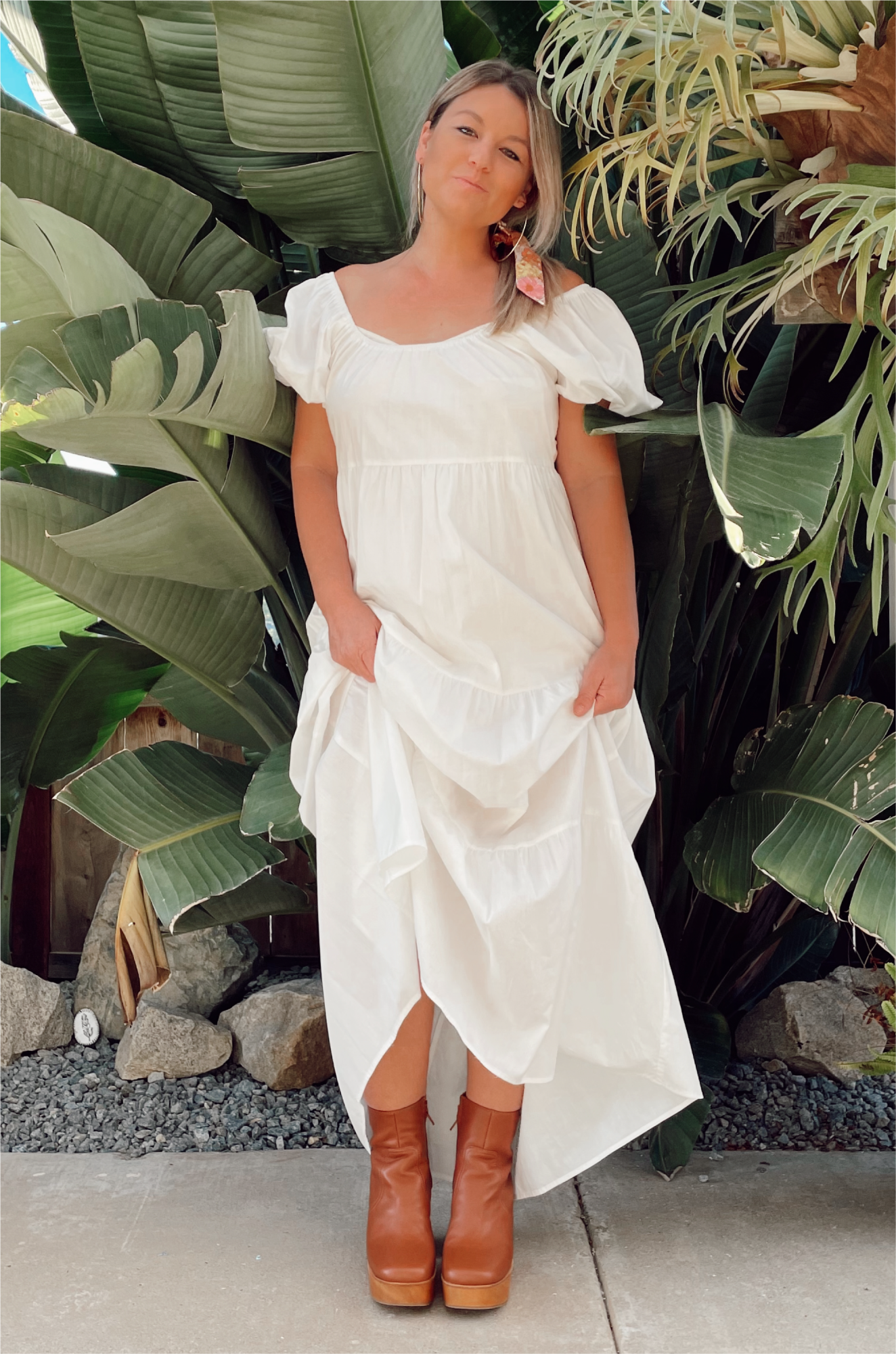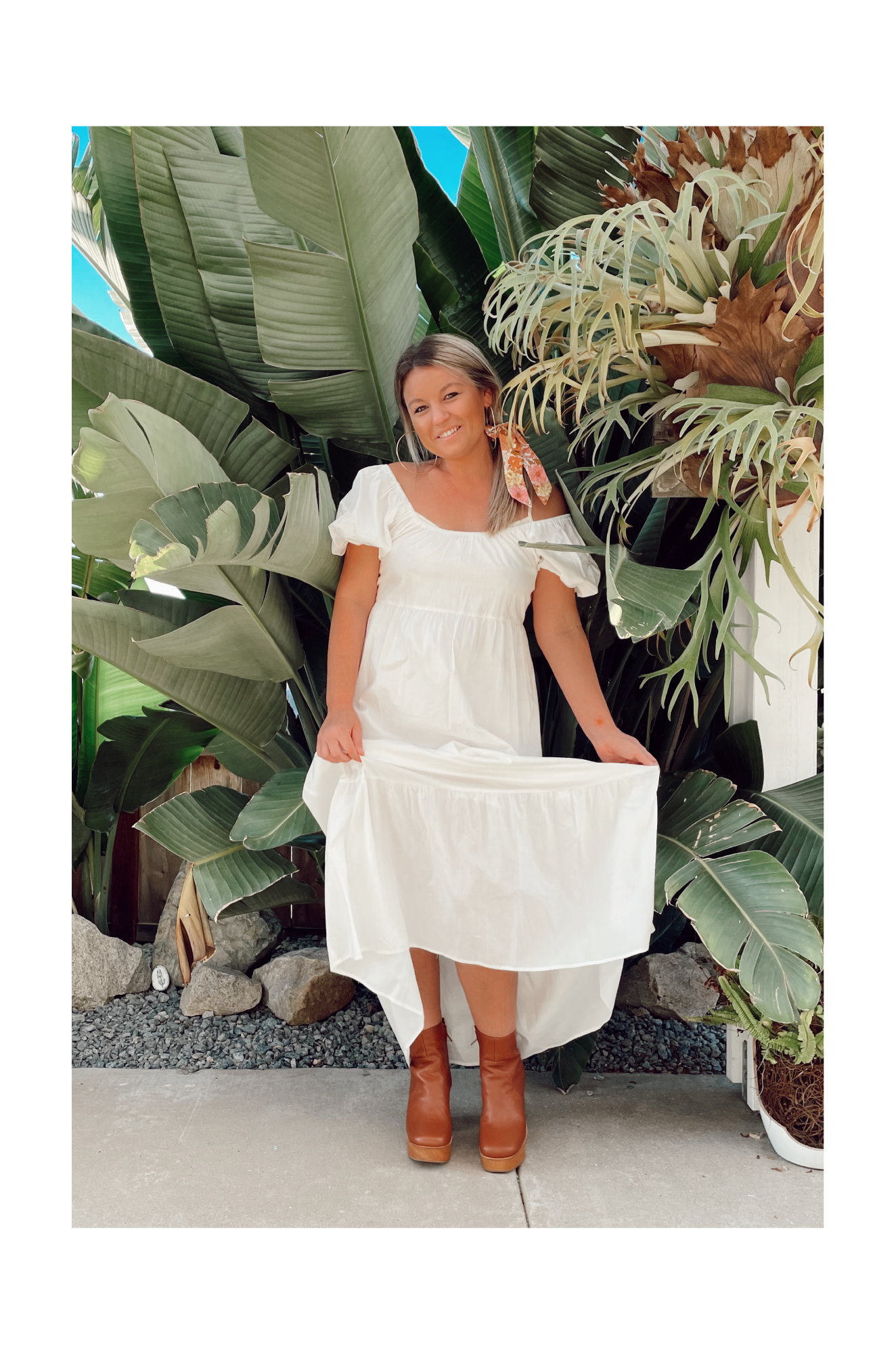 Who are you and what are you about?
I'm a California girl through and through. Living with my surfer husband and 4 year old grom, Marley in Southern California. We spend a lot of time at the beach and in our backyard. I work as the Merchandising Director and a buyer for Pigment, a retailer in San Diego. We have three locations as well as an online shop. It's a busy job but one that I love deeply. I am so fortunate to get to do something that is so creative and I am so passionate about, I've been there 7 years. I also love to paint, sing (which I do professionally with my dad and sister) and adore all things retro. I live for fashion, flowers and collecting things from the past. I worship the Austin Powers movies, Sharon Tate and Marilyn Monroe. My favorite band of all time is Led Zeppelin.
Where are you from & where do you live now?
San Diego, California all my life! :-)

How did you find out about Charlotte Stone?
A girlfriend rocking hers at work!!

Describe your style in three words.

Retro, colorful, boundless.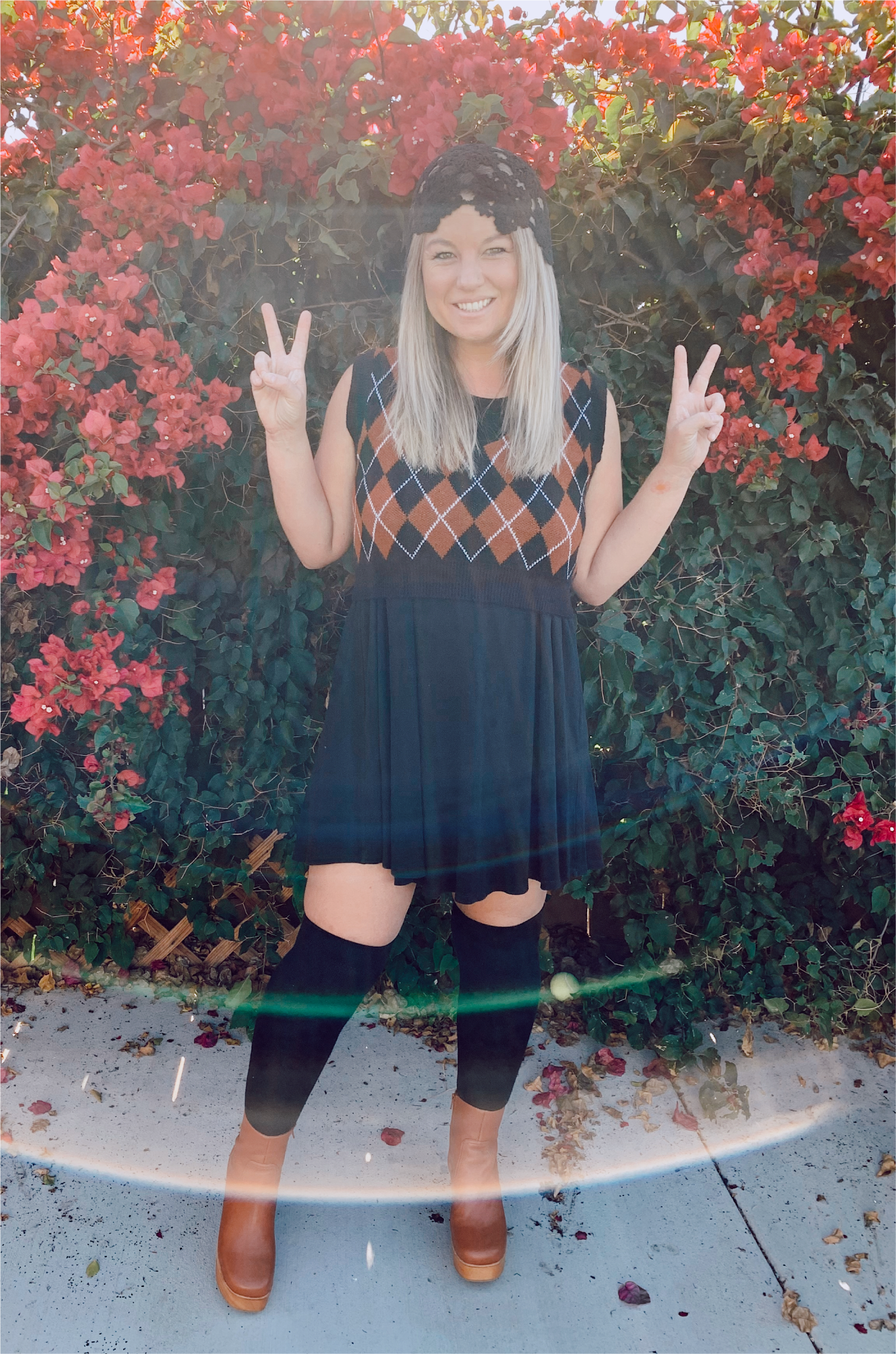 On an average day, you'll find me in:
I'm casual at work because I'm on a ladder and working displays all day, so overalls or a pair of cutoff shorts. Outside of work, vintage maxis, mumus and babydoll dresses.
When I'm not working, you'll find me:
At the beach with my boys, painting, spending time with my family, hitting up tiki bars, frequenting local vintage shops or watching old shows like I Love Lucy and Bewitched.
What are you passionate about?
Being creative. Being curious. Color. Good design. Music. My family.
Who or what inspires or influences your style?
I have so many influences and people I simply adore! I love Sharon Tate, Jimi Hendrix, Steven Tyler, Cher, Lenny Kravitz, Harry Styles, Charlie's Angels, Austin Powers, the Swinging' 60s, That 70's Show, Japanese fashion and the Blythe dolls are all iconic to me.
Do you have a style icon? Why are they your style icon?
Felicity Shagwell.
The costuming in The Spy Who Shagged Me is SO iconic. I will forever pine for that gorgeous pink and orange crochet dress.
What are you watching or reading or hobbying right now?
My sister just got me the Sharon Tate Recollection book for my birthday last week and it's stunning, I can't wait to really dive into it. I've been watching Paul McCartney's interviews with Rick Rubin on Hulu that just came out which are amazing. He's always been such an influence in my life and reminds me so much of my dad who is a total Beatle fanatic and a huge influence in my life. I also JUST started collecting neo-blythe dolls and getting so excited about it. Wanting to build a doll house and collect tons of outfits. I've always been a child at heart.
What three things could you not live without?
My family, espresso shots on ice and Kung Pao chicken.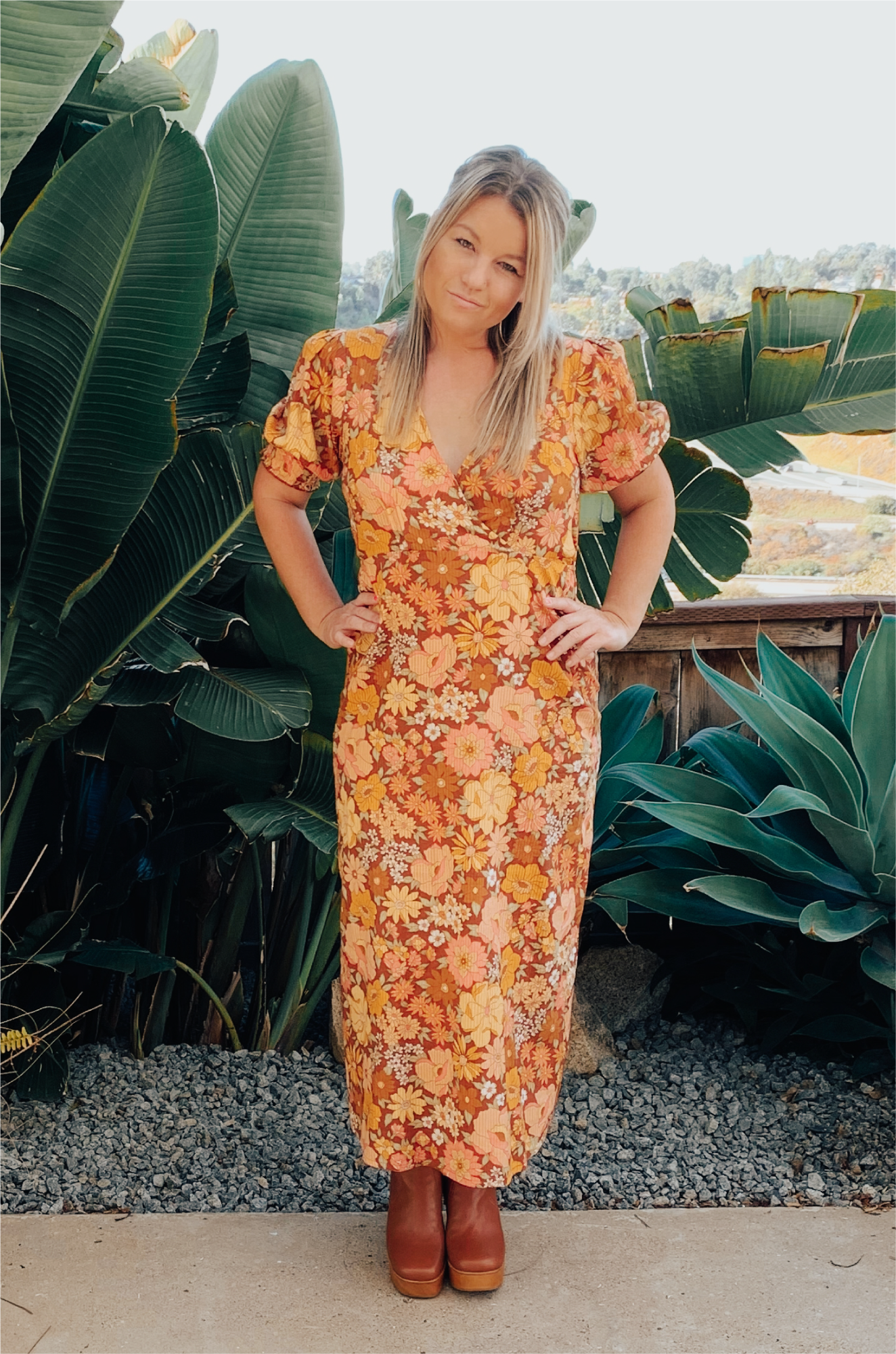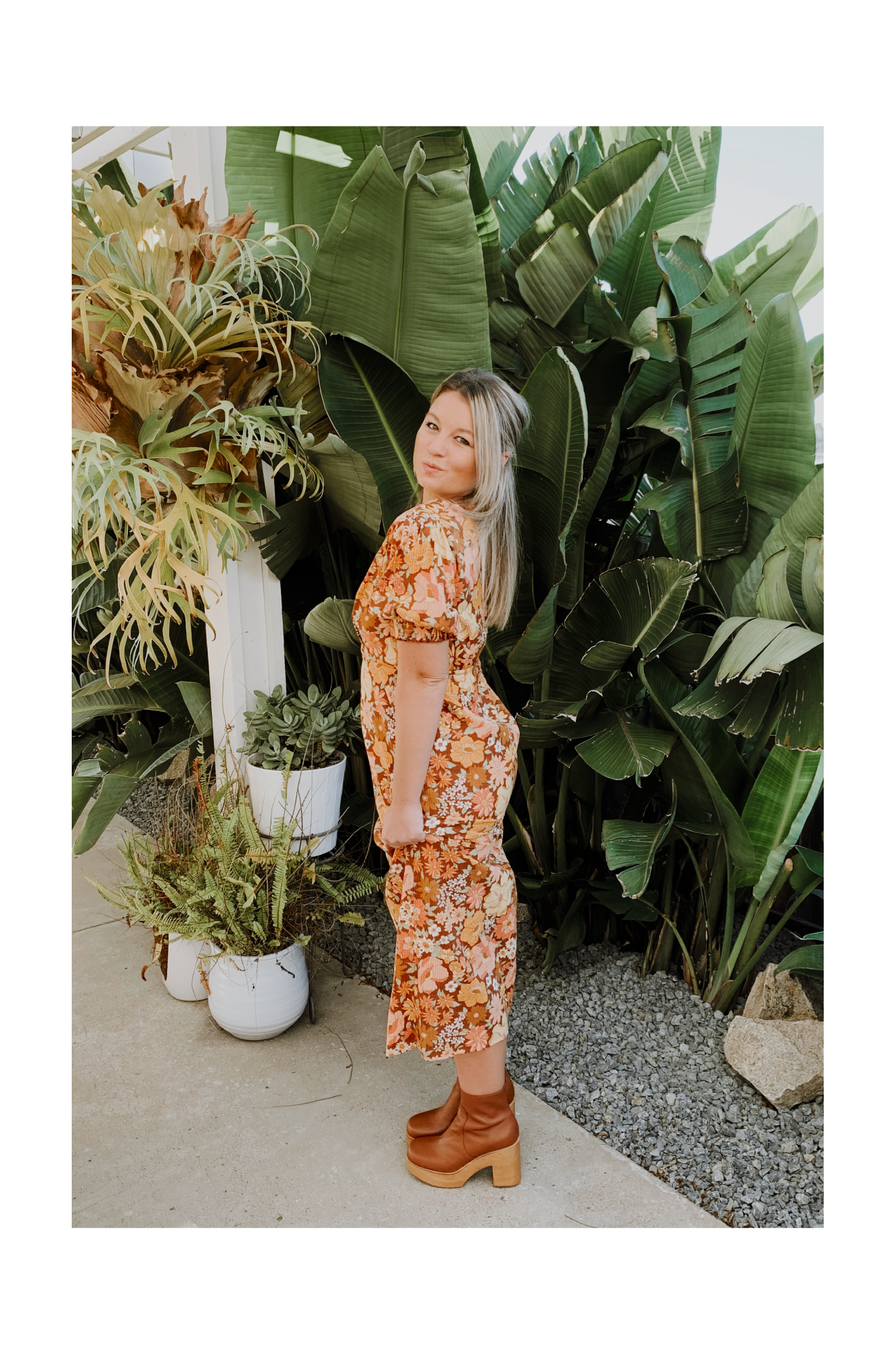 What article of clothing are you living in right now?
My new crop-kick flares from Free People!
What "traditional" styling rule do you love to break?
Less is more. I have so never subscribed to that. In all aspects of my life I am a definite "more is more" kinda gal. Layer it up, rock the statement on top of statement pieces and throw in a bold shoe, why the hell not?
Fashion is supposed to be FUN!
What is one weird fashion trend from your youth that you kind of wish came back?
Dresses over pants/flares. I remember the Olsen's rocking this look. Everything they did I was totally all-in. I owned every one of their movies and every magazine they were on the front of. To me, as a kid, they were TRULY the picture of fashion.
What is one thing about yourself people might be surprised to find out?
Even though I'm outgoing and bubbly, I really like alone time. I enjoy solitude and hanging out with myself when I can (which is quite rare!!)
---