MEET TALISHA
Say hello to Talisha. We asked her to style our Marys three different ways and may or may not have screamed when we saw just what she came up with (Three words: denim bike shorts). Scroll down to get to know what she gets up to in our shoes.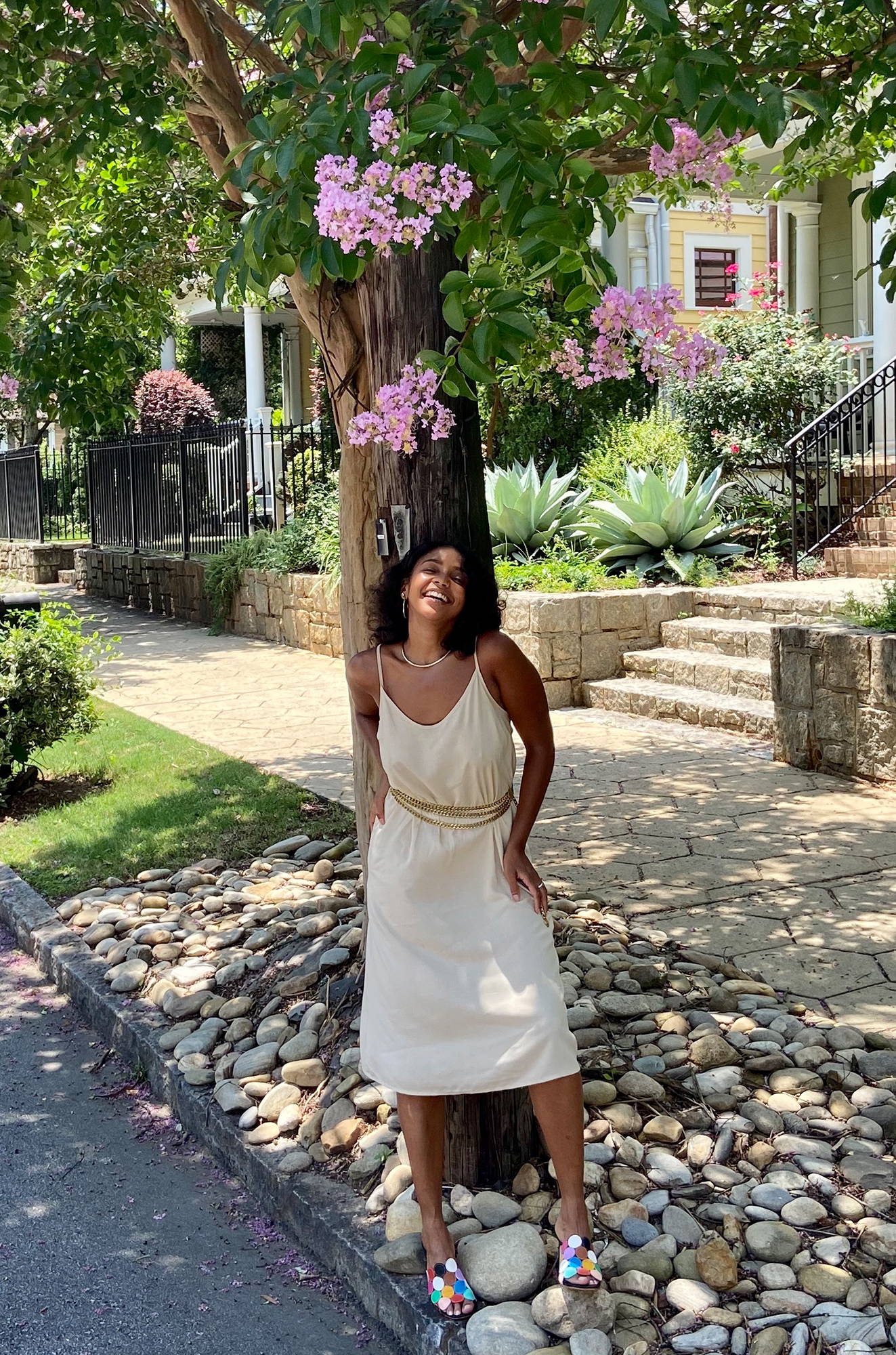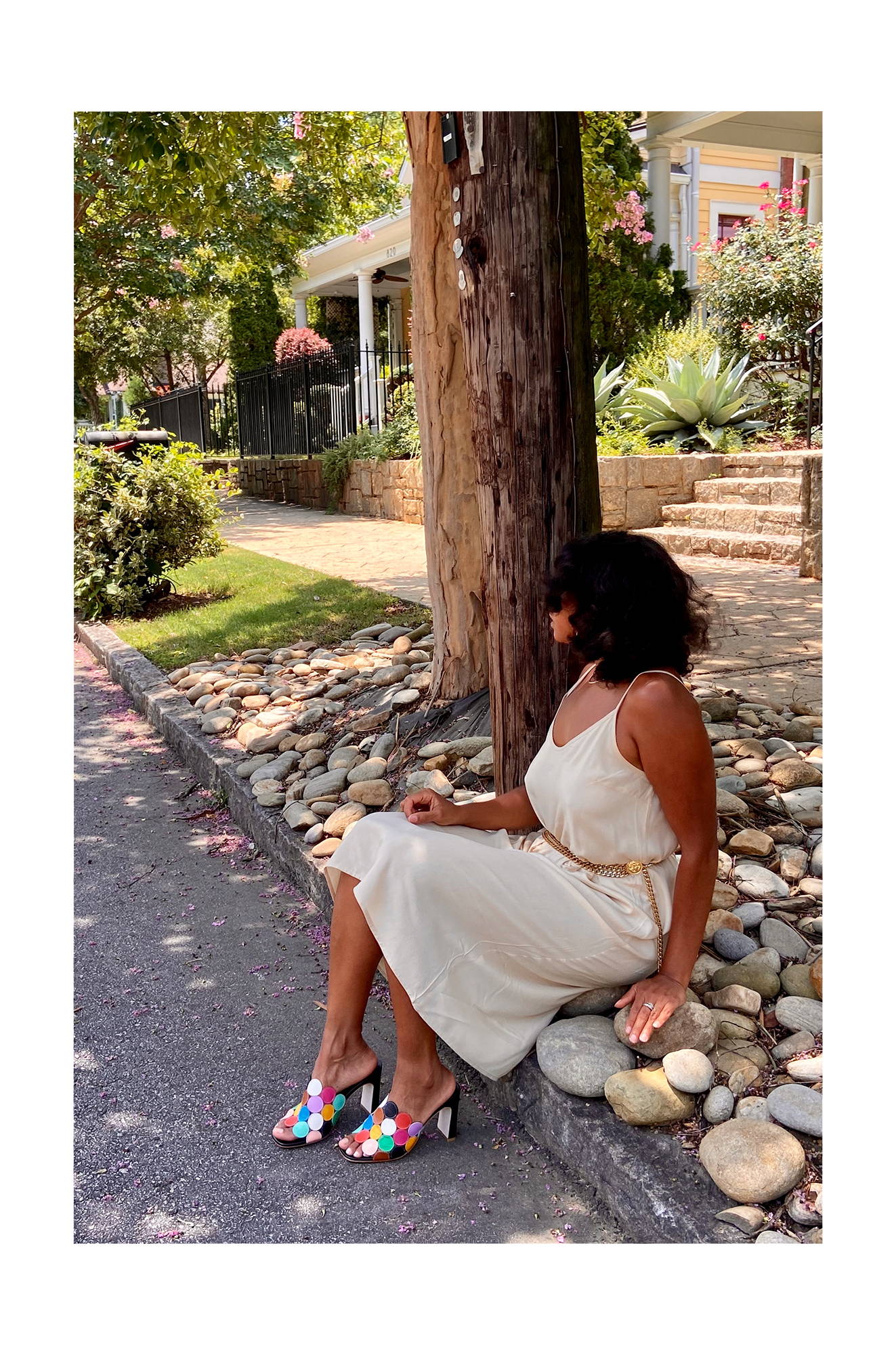 For those who don't know you, who are you and what are you about?
Hello everyone! I am a strong resilient afro Latina named Talisha Liburd and I am a comedic content creator as well as a model.
How did you find out about Charlotte Stone?
I worked at the Row in LA, so one day I came across the shop during my lunch break and loved how colorful and cute all of the shoes were so I kept coming back.
Describe your style in three words.
Sporty, chic, & fun!
What inspires you?
Traveling inspires me to do better and brings me a humbling perspective on life and how I can show up in the world to inspire women like me.
On an average day, you'll find me in:
Colored wide leg pant, a crop top and a pair of Jordan's or Nike sneakers.
When I'm not working, you'll find me:
Working out, in the kitchen trying out a new delicious vegan recipes, practicing TikTok dances or spending quality time with my shugaluv aka my bf.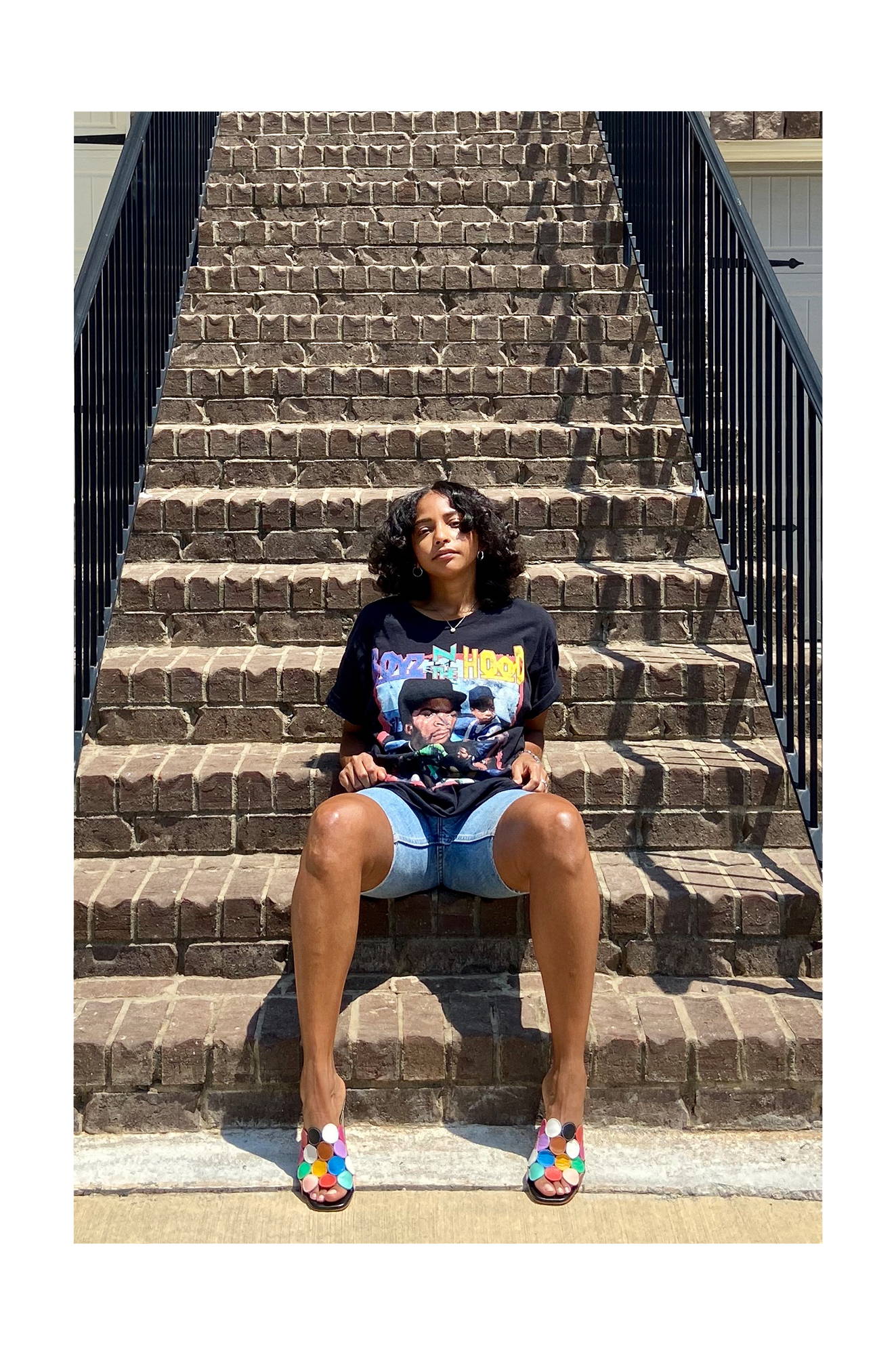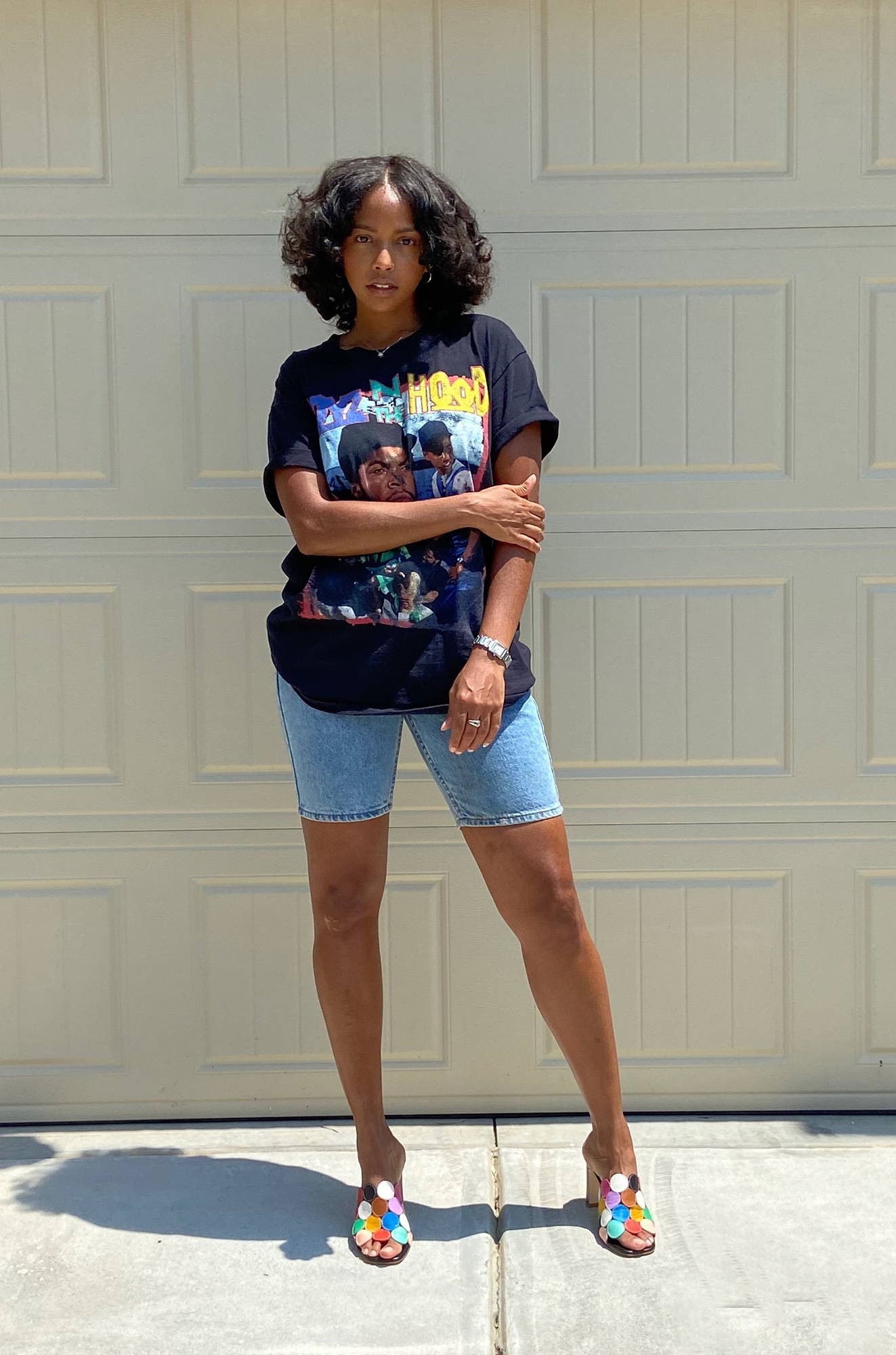 Your style is so unique, who or what inspires or influences your style?
My mom was my first inspiration when it came to styling myself.
My mom is so badass and has always done a good job with staying up to date in style.
Who is your role model or style icon & why?
My two role models and style icons are Rihanna and Vashtie (sorry I couldn't pick just one). Rihanna has set the bar really high, she's very unapologetic with who she is and is all about inclusivity. I could also say the same about Vashtie but what I love about Vash is her success story. It is very admirable as a fellow New Yorker and she has done a phenomenal job merging sportswear into high fashion throughout the years.
Do you have a girl crush?
I do actually! and it's Sami Miro, everything she does, creates and wears is so badass *sighs*
What are you watching or reading or hobbying right now?
I'm reading Sacred Woman by Queen Afua, watching all Red Table Talk episodes and Iyanla Vanzant's Fix My Life show.
What three things could you not live without?
My contact lenses or glasses, my iPhone and my Rose Bud Minted Rose Lip balm.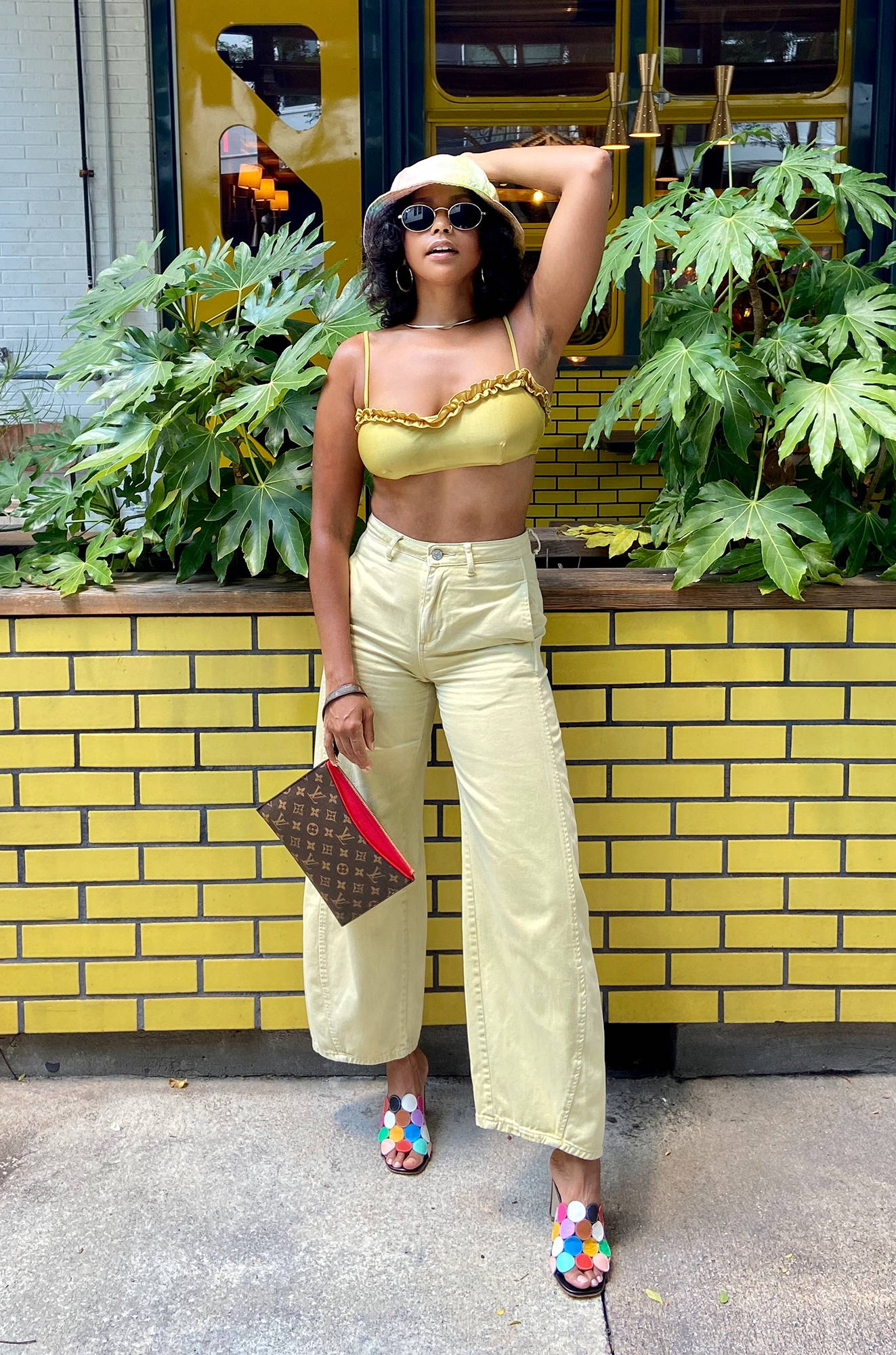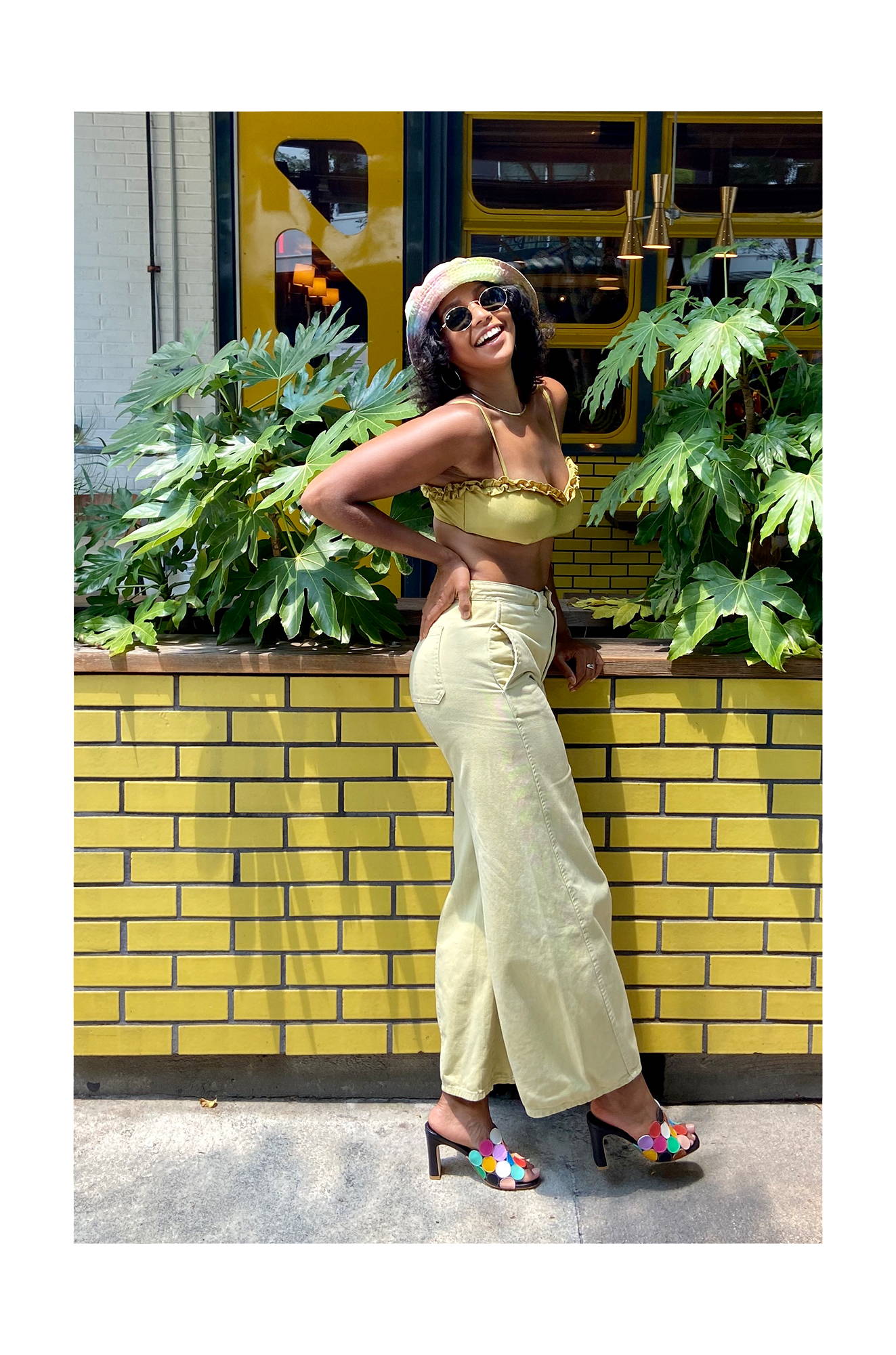 What article of clothing are you living in right now?
Black Nike bike shorts, black tank top w/ yellow Nike Airmax 97.
What "traditional" styling rule do you love to break?
That a woman must dress "girly" in order to look presentable, I love styling women's clothing with sneakers to places women think you "have to" wear heels to and be super uncomfortable, that also goes to styling heels or sandals with men's clothing. I still make it look fashion.
What is one weird fashion trend from your youth that you kind of wish came back?
Jelly sandals were actually my fav and I'd love to see one be recreated in the best way possible.
What is one thing about yourself people might be surprised to find out?
That I love binge-watching Investigation Discovery Channel.
---