It's 9:00am in Montelupo.
We've already been to the neighborhood cafe, "due brioche e due cappucci, per favore!", and now we're careening down the superstrada, heading north east, to Lucca and our tiny clog factory. We wind through ancient villages and past acres of farmland and finally arrive at Marco's humble fabbrica. He's has been making shoes since he was a teenager, and everyone in this shoe town knows him. He's a master pattern-maker and knows pretty much everything to know about clogs and sandal manufacturing. We talk about how his father taught him shoemaking, and how they worked together making children's shoes until the early 2000's when the brand moved all their production to China; he pulls out tiny moccasins and booties that he's kept all these years as proof.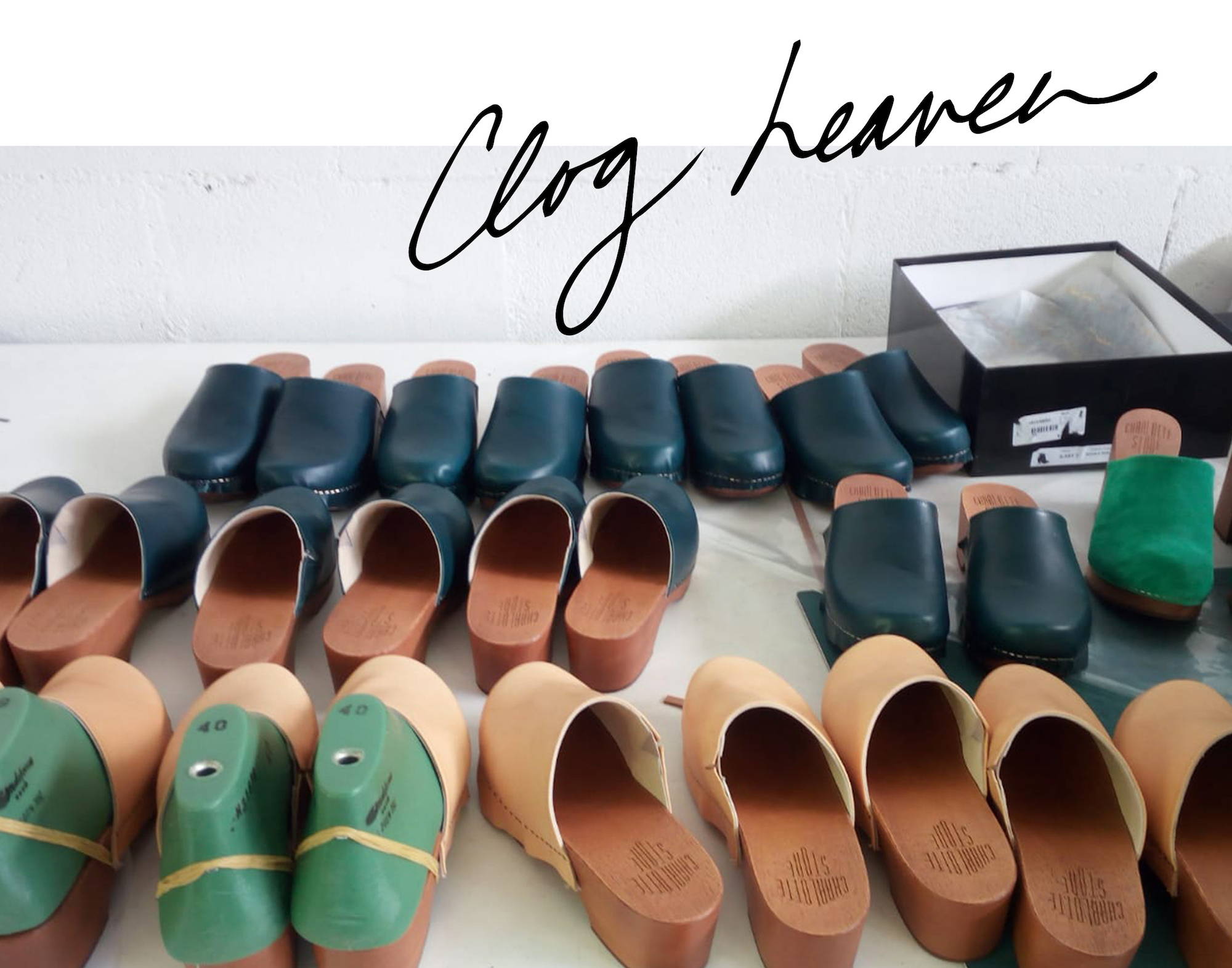 Now, anyone who has ever worked with me knows that I love nothing more than spending time in a busy factory, digging through materials, lasts, heels, and seeing how the whole place runs. Marco and his team are cool with this, they're excited that someone is there to ask them how everything is made, and they're proud to show their part in it all. I see the big box of stitched uppers for our Martino clogs have arrived, Marco grabs one, "Guarda" he says, and starts a step-by-step of how our Martino clogs are made (I got it on video so scroll down to see it for yourself).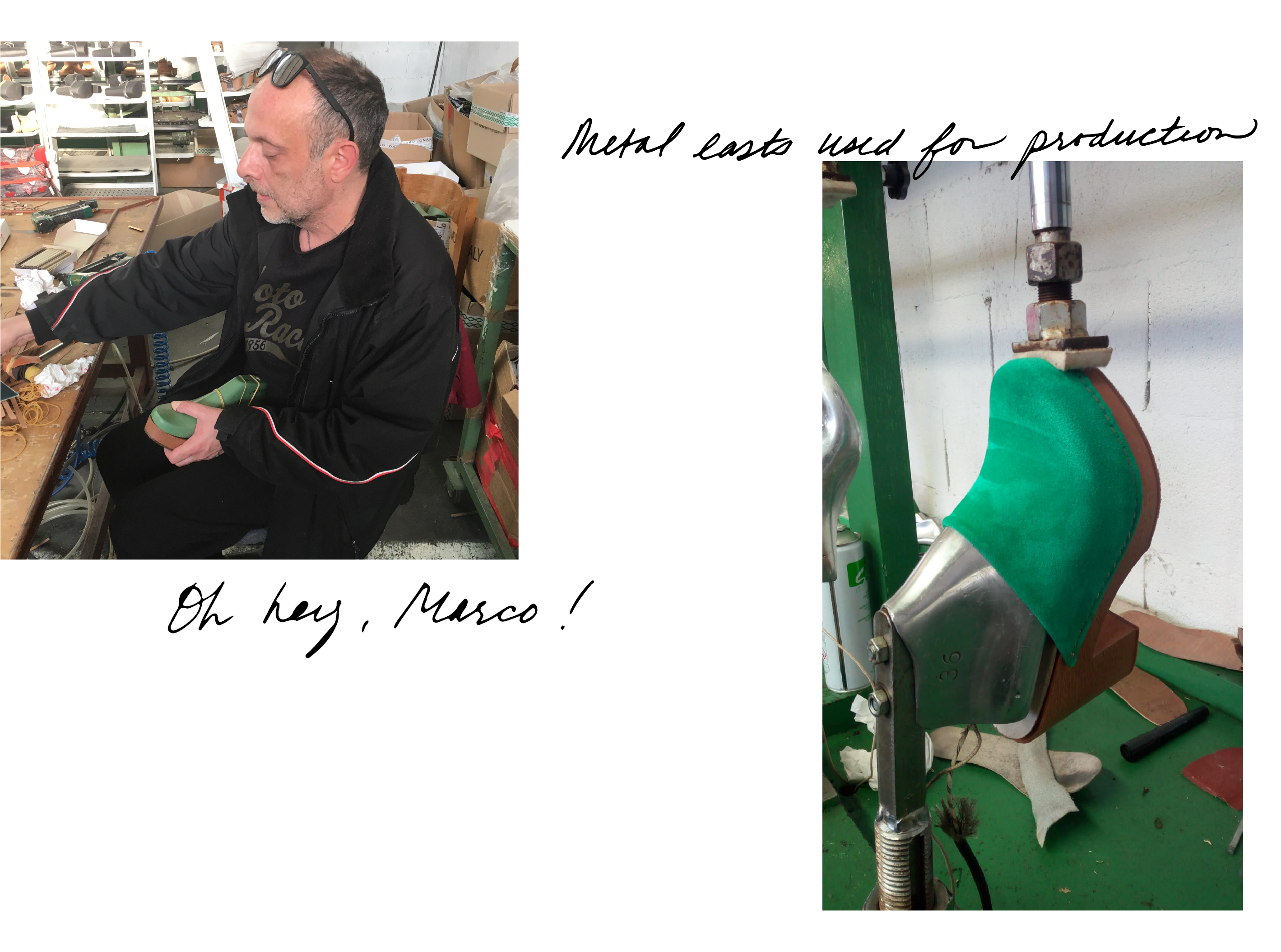 Learning the manufacturing process is really important. Designing something that is beautiful, functional and practical is not easy, so learning about the machines and stages of production help to give parameters. For example, we knew that in order to make our Martino clogs more comfortable, right out of the box, we wanted to add a hidden elastic gore. That small piece of design requires not only extra time in stitching the uppers, it requires expertise when its being lasted, all adding to the cost. But for us, this is something we wouldn't compromise. Comfort and quality can't be second to price and speed.

The day is winding down so we step outside to pet Stella and watch the sky turn pink around us. Before we get back on the freeway, we'll head for aperitvo, and let the traffic die down. When I was still in design school, 18 years ago, I dreamed that one day I would get to live the life I'm living now. I wish I could have told that girl back then to be patient.

---
---
---