MEET KELSEY
Ok yes, our shoes are real cute, but what's even more cute and cool and stylish and inspiring are all the badass people in our shoes. So this year, we decided to pass the mic to some longtime supporters and CS connoisseurs, and asked them to help bring our shoes to life. The challenge? Style one shoe three different ways and tell us a little bit about yourself while doing it. The result? As expected, incredible.
Keep scrolling to see what Kelsey (@kelseydashmarie on IG) gets up to in our Lilac Marlos.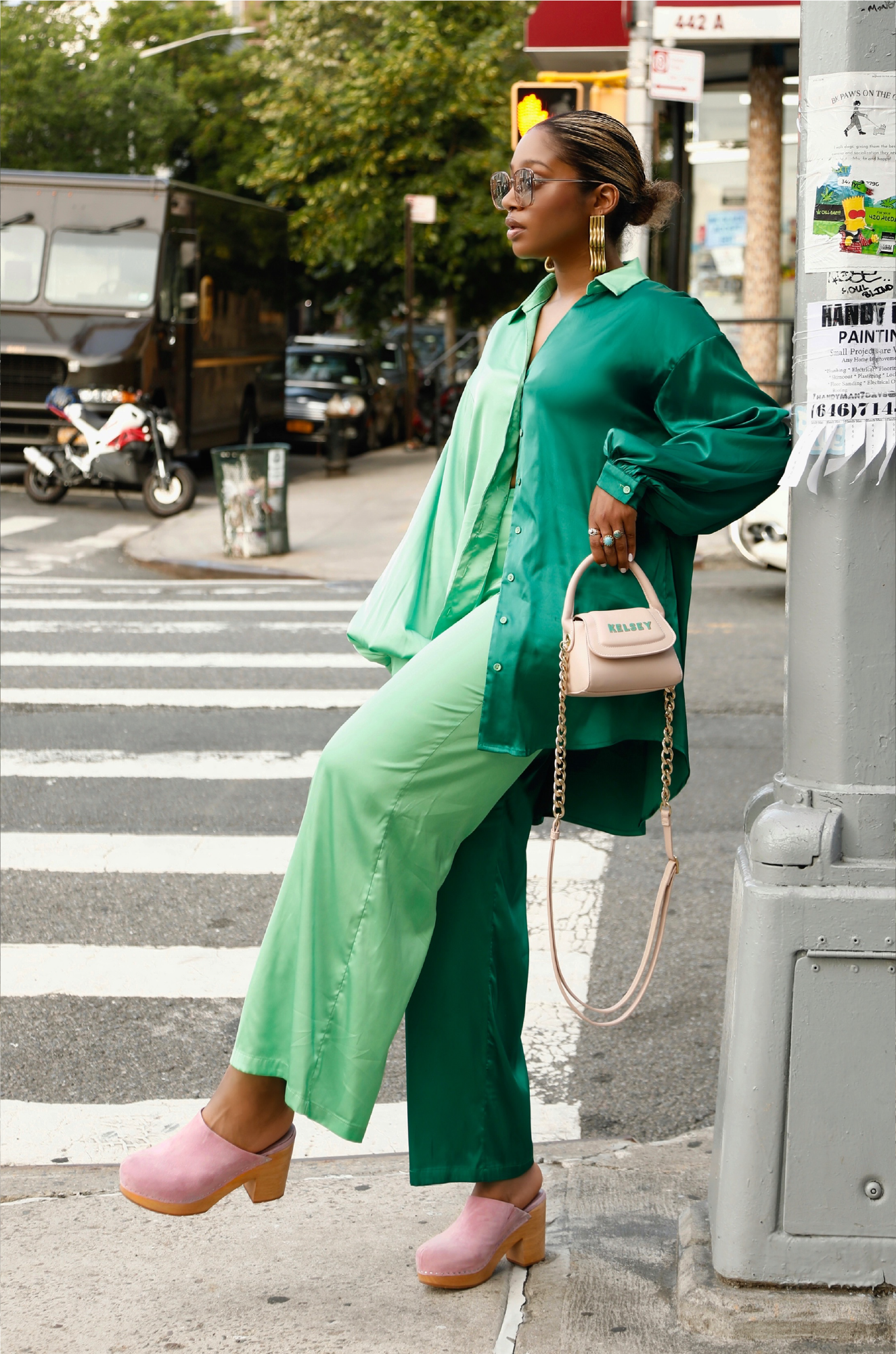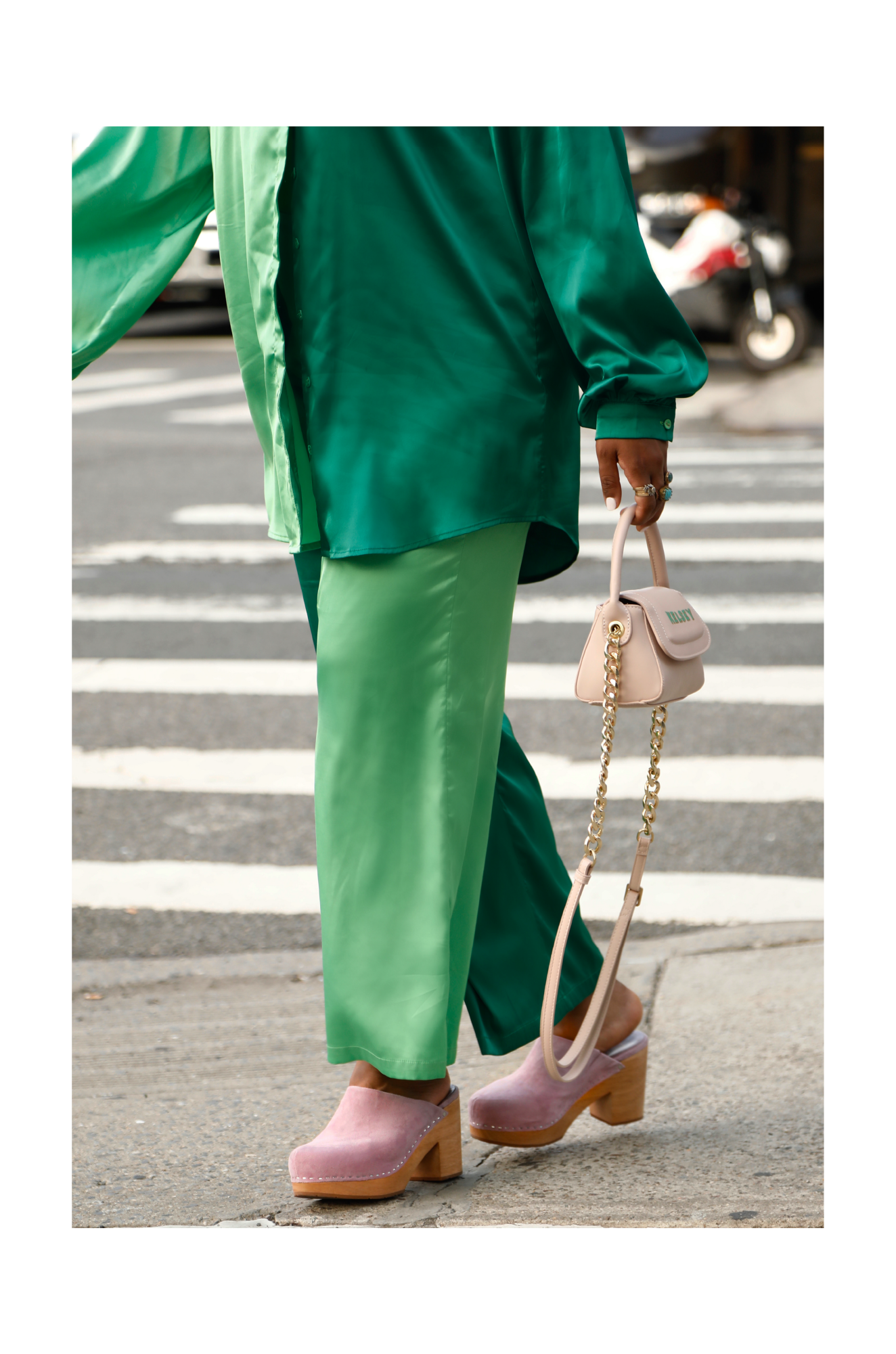 Who are you and what are you about?
I am a content creator, writer, artist, and entrepreneur passionate about helping others find their personal style through authenticity.
Where are you from & where do you live now?
I am from Brooklyn, NY, raised by Trinidadian parents in Raleigh, NC and I currently reside in Brooklyn, NY.

How did you find out about Charlotte Stone?
I saw my friend Shae (@paperpapayas) post about them and instantly fell in love.

How do your feet measure up in our shoes?

My foot profile is a low arch and regular. I ordered a size up in Marlo and it fit perfectly. After wearing it twice, my feet fit comfortably in the shoe and it seems like the shoe is molded to my foot.
Describe your style in three words.

Eccentric, artsy, colorful.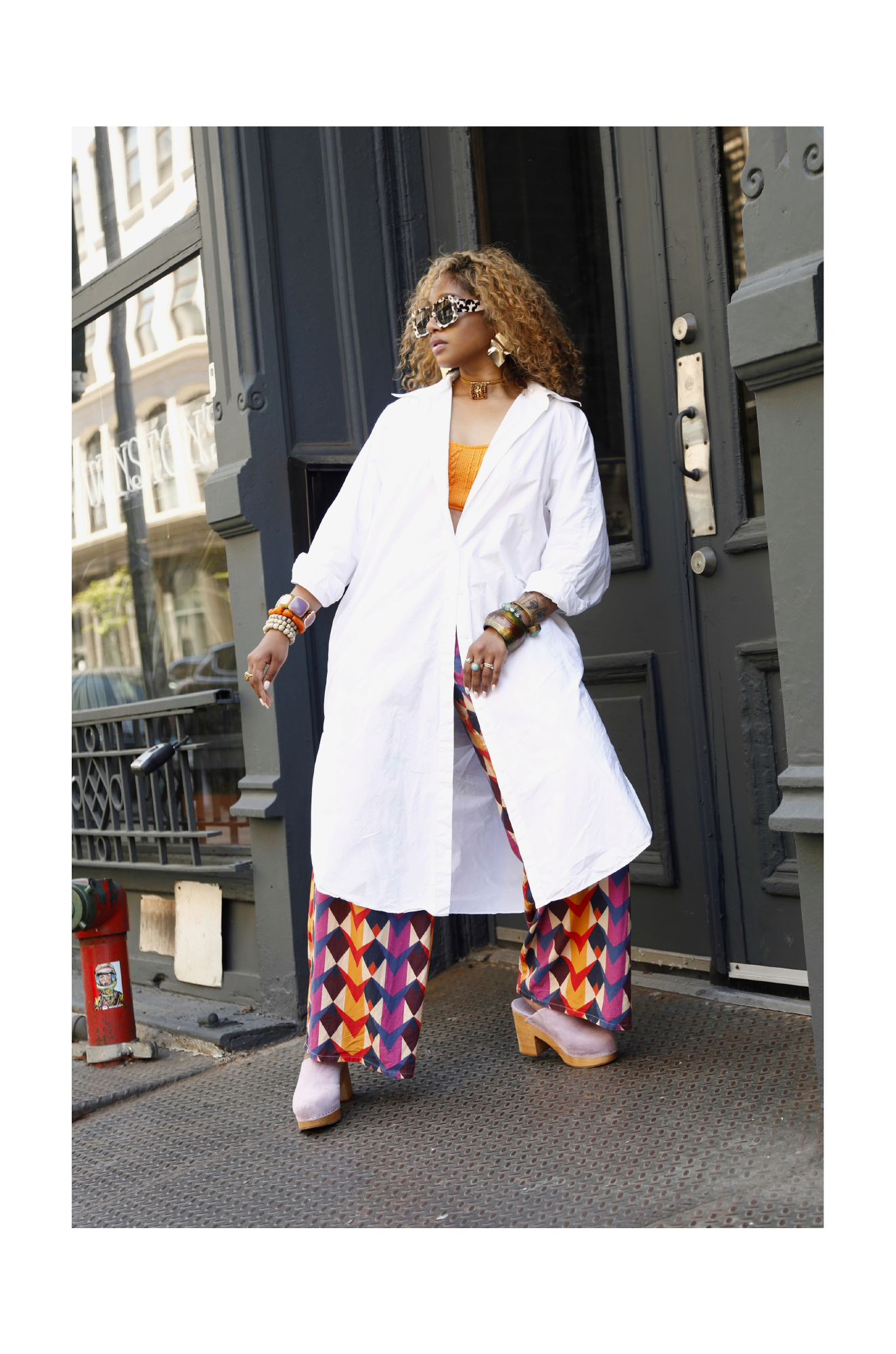 On an average day, you'll find me in:
Chunky earrings, oversized button-up shirt, flowy trousers and sneakers or boots.
When I'm not working, you'll find me:
Curled up in bed with a good book, scrolling Tik Tok, or at an art museum and book shop.
What are you passionate about?
I am passionate about inspiring others through style and art.



Who or what inspires or influences your style?
Architecture, colors, and art influence my style.
Do you have a style icon? Why are they your style icon?
Tracee Ellis Ross and Iris Apfel are my style icons. They are both bold in their style choices and authentic to their personal style.
What are you watching or reading or hobbying right now?
I am currently watching Tik Tok videos about wellness and painting.
What three things could you not live without?
Taking daily walks, laughing and my laptop!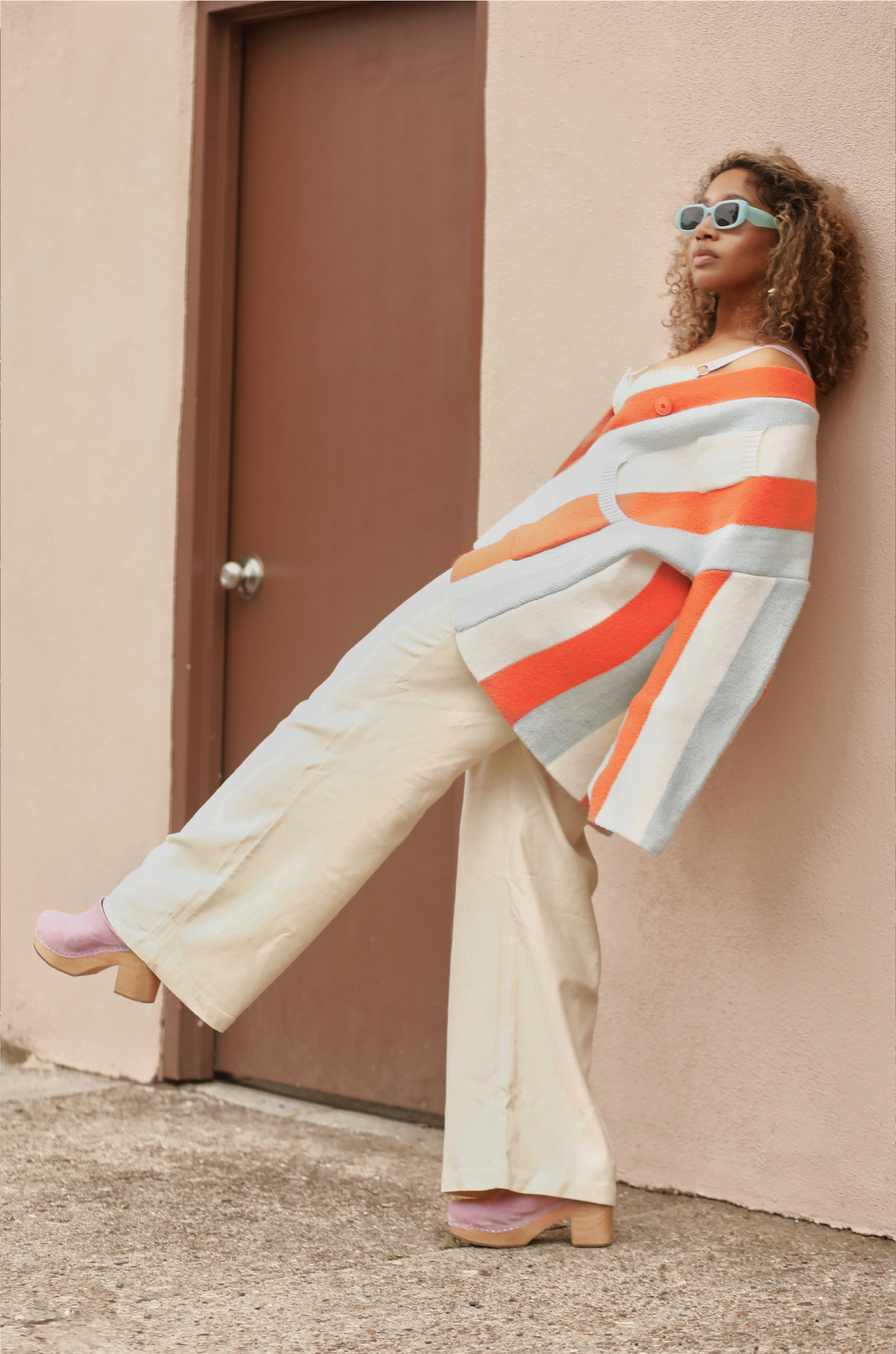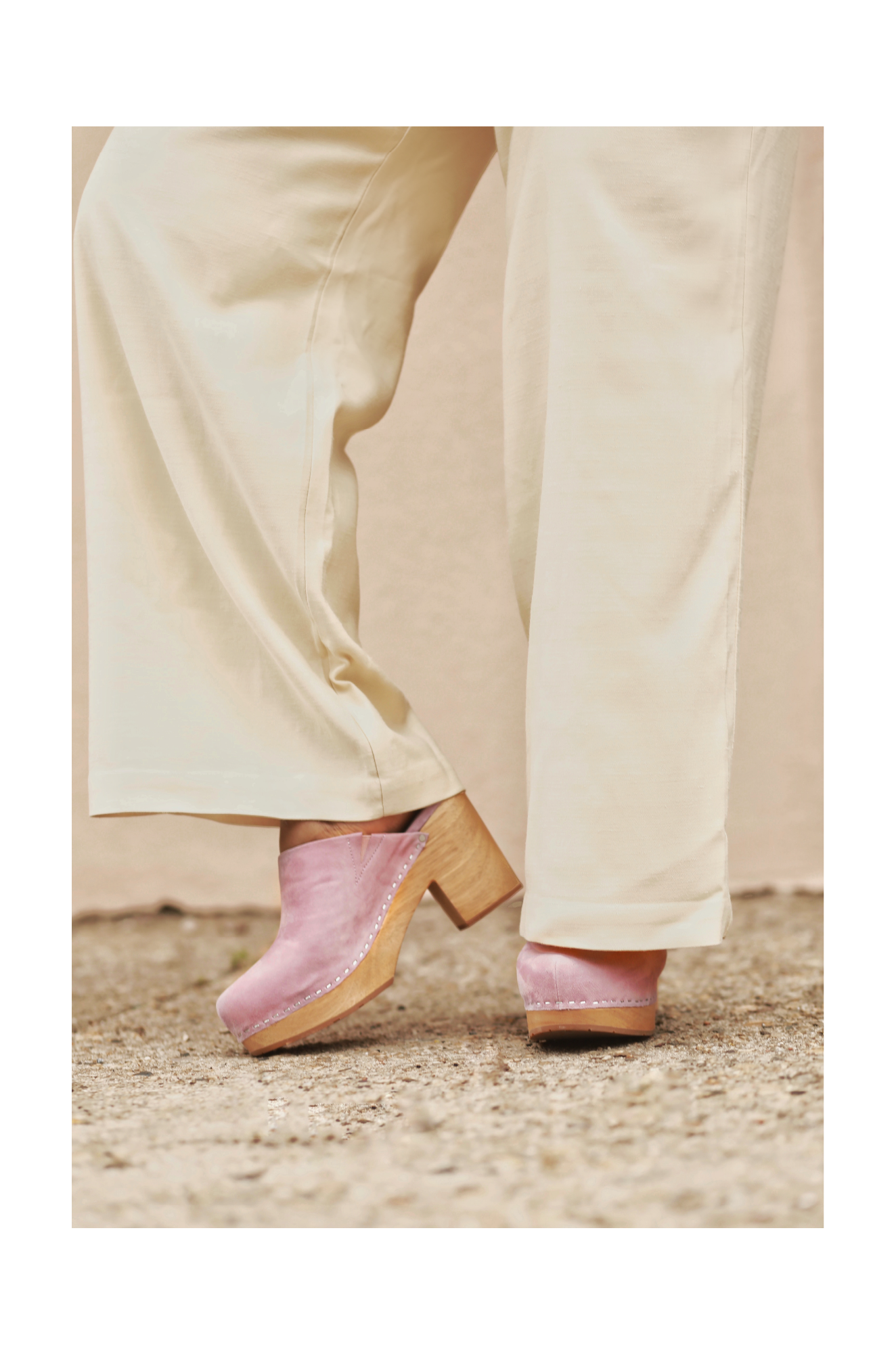 What article of clothing are you living in right now?
I am loving loose button-up shirts!
What "traditional" styling rule do you love to break?
I wear white after Labor Day.
What is one weird fashion trend from your youth that you kind of wish came back?
None, really. I don't really follow trends and wear what feels right to me.
What is one thing about yourself people might be surprised to find out?
I get sleepy after drinking one glass of red wine, lol!
---